Screen locks help individuals ensure their protection. In the event that you happen to overlook your secret code/Pattern/PIN, opening your Android gadget may seem unimaginable. While there are different methods to crack android pattern, it is an agony to crack the lock screen and get inside. In any case, there clearly are different ways patterns can be cracked or bypassed. In this guide we will discuss how to crack android pattern lock without any software.
Part 1: How to Crack Android Pattern Lock – with iMyFone LockWiper (Android)
The most ideal approach to crack Android pattern lock or open Android phone without password is to utilize an unlocker program called iMyFone LockWiper (Android). iMyFone LockWiper achievement rate surpasses 98%. The application is capable for opening your device's pattern lock. It can remove pattern lock from almost all android devices.
iMyFone LockWiper (Android)'s Key Features
Backing to open any kind of screen locks: pattern, password, PIN, face and unique fingerprint lock.
It can unlock Samsung screen lock without data loss.
In a split second expel screen lock set either by Android settings or by outsider lock applications.
Supports Android variants extending from Android 2.3 to 11.0.
99% Android device models are all around upheld.
Backing to unlock Google lock/FRP on Samsung devices.
Following Are the Steps to Crack the Android Pattern without Data Loss:
Step 1: Download and install iMyFone LockWiper (Android) on your PC. Open LockWiper (Android) and select "Remove Screen Passcode" on home screen. Then select "Remove without Data Loss". Press "Start".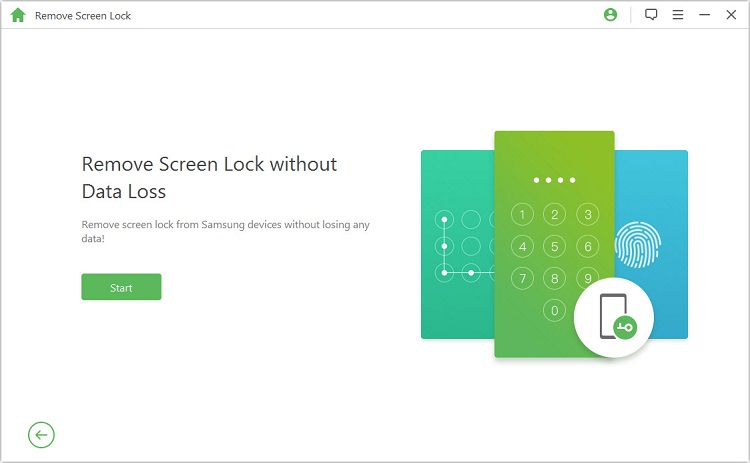 Step 2: Select your device brand, name and model and click "Start".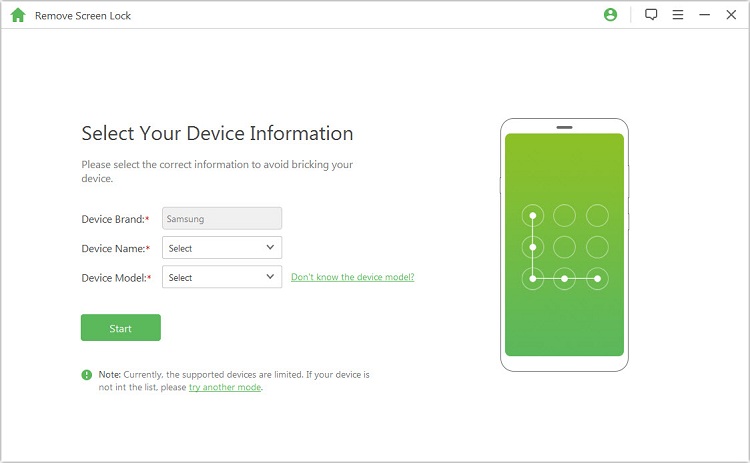 Then the program will start downloading data package for your device. When the download completes click "Next".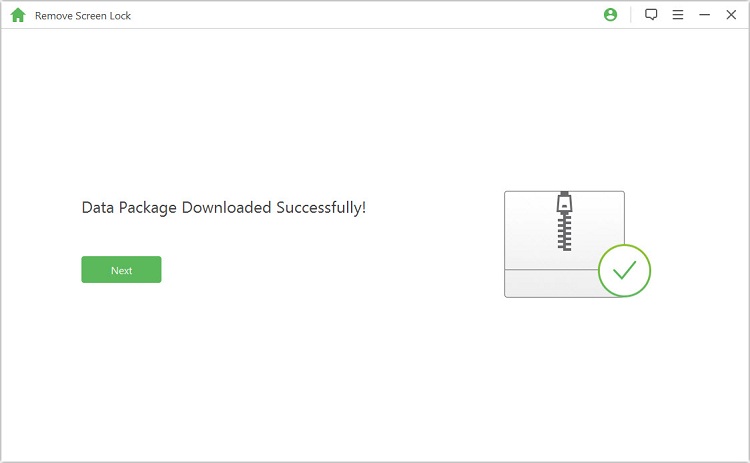 Step 3: Connect your device with PC via a USB cable and put it into downloading mode by following the on screen instructions. Click "Start to Unlock".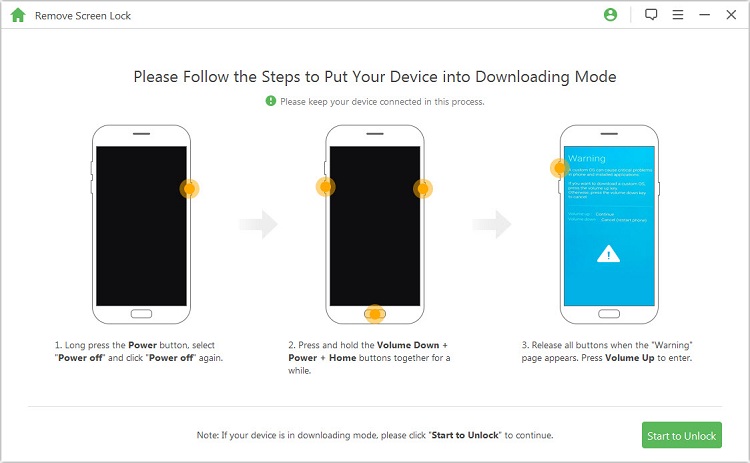 Step 4: Then LockWiper (Android) starts to unlock without data loss and within few minutes your screen lock will be removed.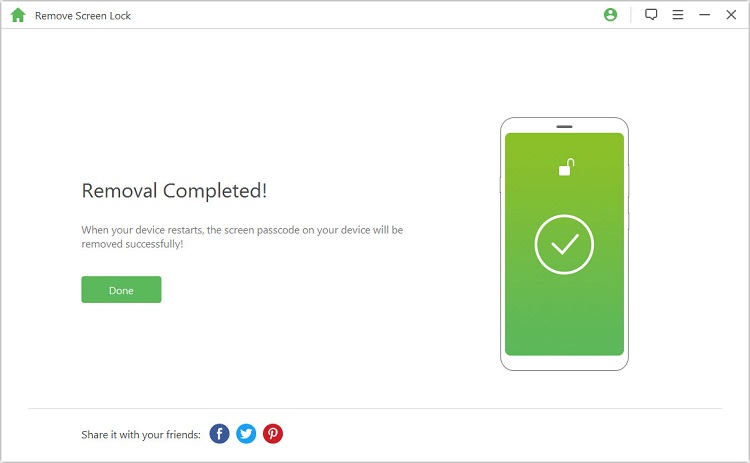 With iMyFone LockWiper (Android), it is so snappy and simple to crack pattern lock and open Android phones with no secret phrase. To find out if you can also have your phone unlocked, download its FREE trial version to try!
Part 2: How to Crack Android Pattern Lock without Any Software – Factory Reset
Many people wonder how to crack android pattern lock without any software. So this guide will also show how android pattern can be cracked without any software by factory reset. You just have to follow the steps mentioned below:
Through Recovery Mode:
Step 1: Turn off your device and then hold down volume up and power button simultaneously.
Step 2: You will see Samsung logo with "Installing System Update". Then a message will appear saying "No Command". Wait and do nothing for 15 secs. Then another screen will appear and it will be recovery mode.
Step 3: You can navigate up and down with volume buttons in this mode. Just select "Wipe data/factory reset" and press power button to proceed. It will start the factory reset process.

Step 4: After the completion of the process the same recovery menu will open again and you can press the power button and select reboot now.

Through Settings:

Step 1: Open your mobile's Settings.
Step 2: Navigate to "General Management" and select "Reset" and press "Factory data reset" option.
Step 3: Press the "Reset" button and enter your pin to start the reset process and then your phone will reboot and will be reset successfully.
Your phone is now in factory settings and you can reset it now!
Disadvantages:
It's in fact a rupture of Android settings.
You need to remember the Google account as there will be the Google lock/FRP after factory reset via recovery mode.
It may be dangerous as your Gmail may not be recognized when Google lock/FRP asks you to enter the Google account.
All your data will be erased and you can't retrieve them except if you've created the backup.
Part 3: How to Crack Android Pattern Lock without Any Software - with "Find My Device"
For a considerable length of time, the Google Find My Device website has made it workable for clients to change the lock screen PIN. Presently, it's just conceivable to utilize Google's Find My Device to find a mobile when somebody discovered your lost device. This means you have the option to remotely open your Android. There are a few prerequisites.
This procedure will remove all the information on the device and set it to its factory settings.
Procedure:
Step 1: Go to Find My Device page in browser and log in with your account.
Step 2: You will see all the devices associated with your account and their status with location.
Step 3: Now select your device and select the "Erase" option to start the process.

Step 4: It will reset your device remotely.
Disadvantages:
Same like the above method your data will be lost.
There won't be any way to reset your device through Find My Device if you haven't logged in by your Gmail Account on the device.
You won't be able to reset your device until it is connected with WiFi.
The device must be noticeable on Google Play and have location settings/Find My Device turned on.
Conclusion
In conclusion, we have seen several methods all complicated and with many limitations except iMyFone LockWiper (Android). It unlocks the Samsung pattern lock without data loss and unlocks almost all Android devices without password. Most importantly the unlocking process is simple and easy so anyone can do it. So you must try iMyFone LockWiper (Android) to crack your phone's pattern lock.