I forgot the passcode of my Samsung Galaxy S3. How can I reset it so I can use it again? Also can I reset it without losing data on it? Sure, here's the detailed steps for you on how to reset Samsung Galaxy S3 without losing data. It can also be used for any other Samsung devices.
There are numerous possible minor issues one can experience on his/her Galaxy S3, and before attempting any fix, you should first do a soft or hard reset to see if it resolves the challenge. This post will cover different safe ways of carrying out soft and hard resets on your Samsung Galaxy S3. Especially when you forgot your passcode and you need to reset your Samsung galaxy S3 without losing data.
Part 1: How to Reset Samsung Galaxy S3 without Losing Data - Easy & Fast
---
This article will not do a complete job in showing you how to reset Samsung Glazy S3 without losing data, if it does not mention carrying out this task using this cool software called iMyFone LockWiper (Android). It can help you remove the passcode only without losing any data on your device.
Features of iMyFone LockWiper (Android)
No passcode needed to reset your Samsung device with ease.
Support to remove any screen locks like PIN, passcode, pattern and fingerprint.
Also can help you unlock Google FRP lock if you forgot all your account credentials.
This software will not brick your smartphone, as it is 100% safe for Samsung Galaxy S3.
Follow these steps to reset Samsung Galaxy S3 without losing data:
Step 1 Run LockWiper (Android) and then select the Remove without Data Loss mode. Click Start to begin.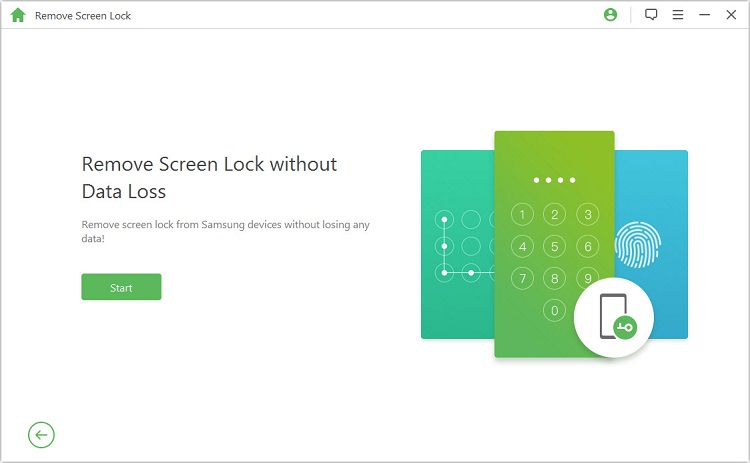 Step 2 Now select your device information and confirm. Download the data package for you device. When it done, click Next to proceed.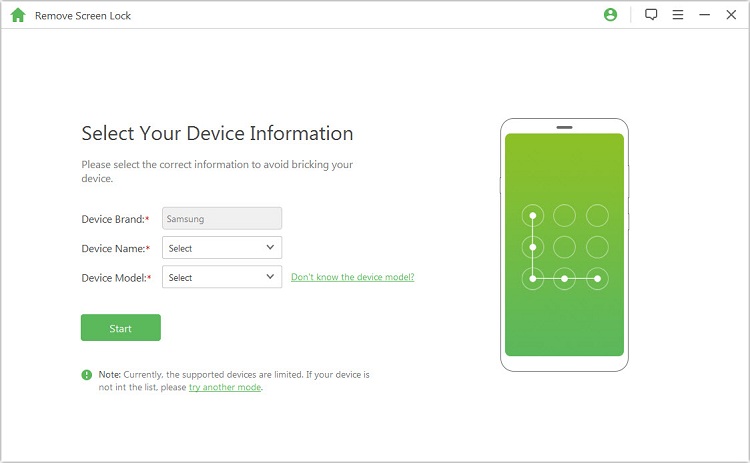 Step 3 Attach your phone to the computer using a reliable USB cable.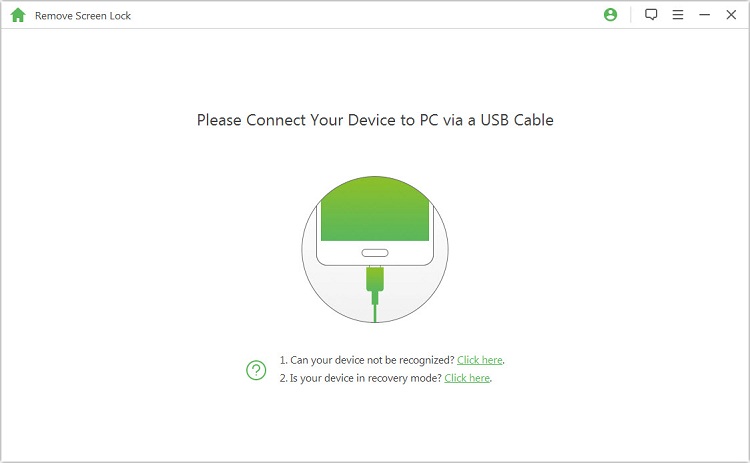 Step 4 Boot your device into downloading mode following the guide and click Start to Unlock when it's ready. It will start the unlocking process.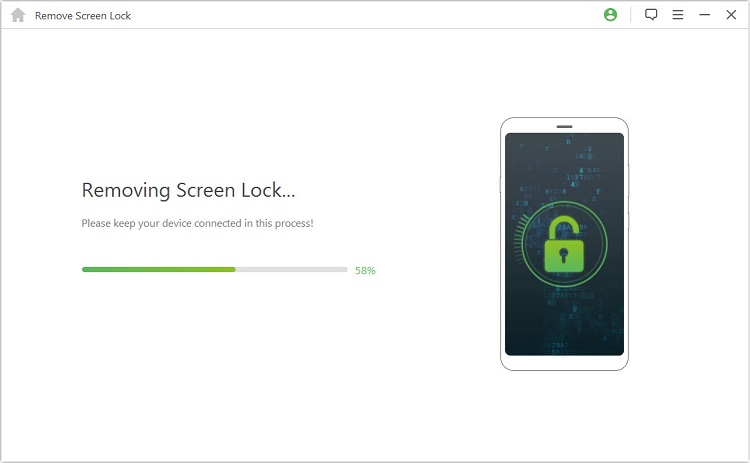 Step 5 LockWiper (Android) will remove your password and unlock your phone in minutes!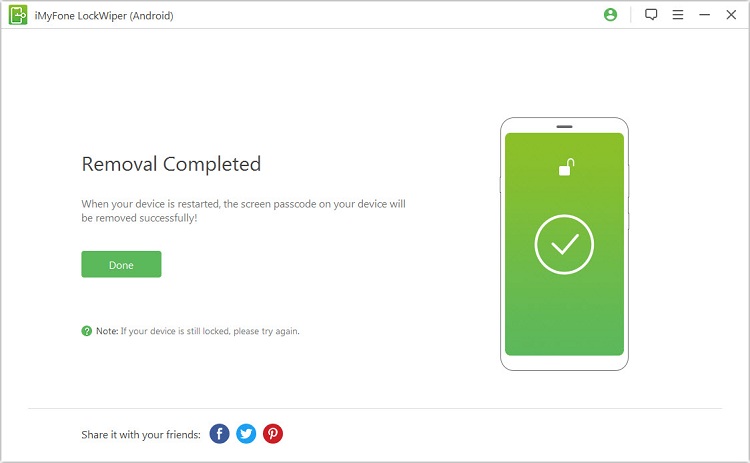 Part 2: Factory Reset Samsung Galaxy S3 from Settings Menu
---
If the soft reset does not resolve the issues you experience on your phone, you should perform a factory reset. You can perform this reset from the Settings app, if you have access to the device. However this will erase all the data, so you can make a backup first.
Follow these steps to reset Samsung Galaxy S3 without losing data:
Step 1: On your Samsung, open the Settings app and tap the Backup and reset option located below the personal tab.
Step 2: Next, tap Factory data reset. If you wish to back up your data, check Back up my data.
Step 3: Hit Reset device.
Step 4: Tap Delete all and wait for your Samsung Galaxy s3 to restart.
Step 5: If you made a backup in step 2, here is where you restore it.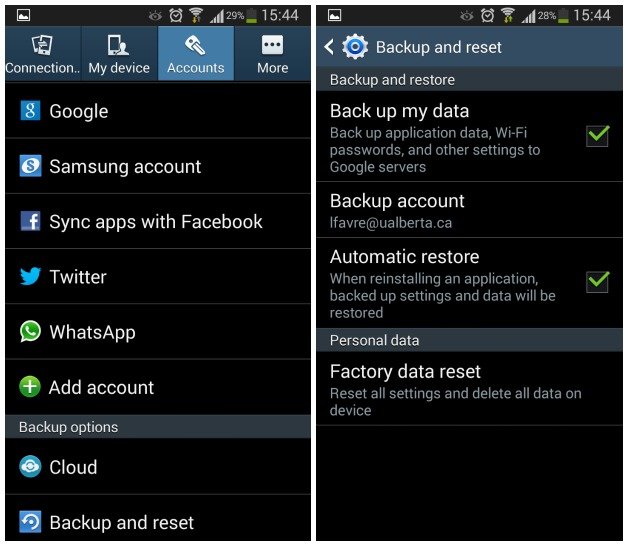 Part 3: Soft Reset Samsung Galaxy S3 without Losing Data
---
A soft reset is easy; you do not need professional help to carry it out. This is usually done to resolve minor issues experienced on the phone. For example, if your device gets buggy, a soft reset will free up RAM space and get the device running more smoothly.
Follow these steps to reset Samsung Galaxy S3 without losing data:
Step 1: To perform a soft reset, simple press and hold the power button on your S3 for 2 to 3 seconds, and the phone to shut down.
Step 2: Wait for around 10 seconds, and press the Power button to boot the phone.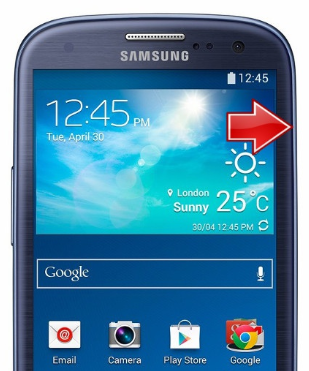 If this process fails to resolve the issue, what you should do is to remove the battery, wait for around 30 seconds, and then insert the battery back in. Next, you boot the device by pressing the power button.
Part 4: With Samsung's Find My Mobile Service
---
Samsung Galaxy S3 has a feature that looks like a leaf from Apple's Find my Mobile, called Find My Mobile. This method is a great option on how to reset Samsung Galaxy S3 without losing data, but to use it, you must have enabled Find My Mobile on the said phone.
Here is how to use it:
Step 1: Visit the Find My Mobile website from an internet browser.
Step 2: Log in with the credentials of the Samsung account linked to the S3.
Step 3: Navigate to Unlock my Device and follow the guide there.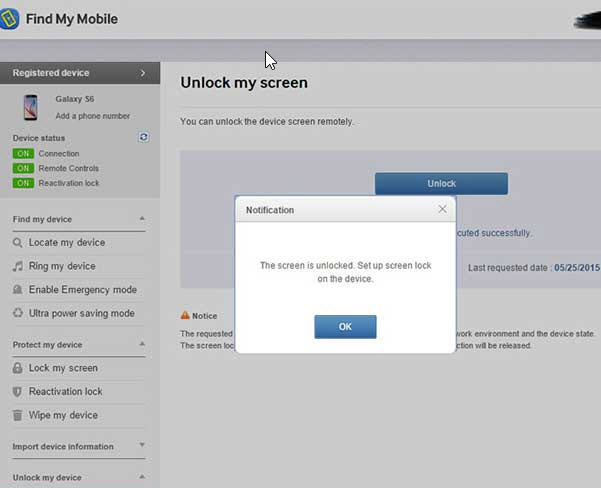 NOTE
This method works on only Samsung Android devices. Also, for this to work, Find My Mobile must first be activated on the device.
Part 5: Hard Reset Samsung Galaxy S3 via Recovery Mode
The last method we will show you is one that will wipe off all your data. Only use this if you have your data backed up before trying this out. This method resets your device using just the Recovery menu. Continue reading to learn how to reset Samsung Galaxy S3 without losing data by using Recovery mode.
Step 1: Power off your device completely.
Step 2: When the phone is completely off, boot it back on but into Recovery mode. Pressing and holding down the Power, Home, and Volume Up buttons at the same time.
Step 3: Release the buttons when your phone vibrates and you see a small line of blue text on the top-left hand side of the phone screen.
Step 4: Use the Volume Down button to navigate the menu. When you get to Wiper Data/Factory Reset option, then press the Power button to select it.
Step 5: When prompted, select Yes – delete all user data.

Reboot after the operation is completed. And then you can use your device again.
Conclusion
The 2 types of resets are soft and hard resets, and a rule of thumb is that you should do whatever it takes to prevent getting locked out of your smart device, but now that you know how to reset Samsung Galaxy S3 without losing data. Resetting your smartphone helps you solve many phone issues. If you forget any step in the process, you can always refer to this guide. iMyFone LockWiper (Android) is perhaps the safest method of resetting your Galaxy S3 without losing data, and is therefore what we recommend that you use.