Huawei is one of the best brands when it comes to smartphones that have lots of functionalities and features. However, there are times when it may become hard to explore most especially when it won't start or even charge. This can be very frustrating especially when you have got some emergency tasks to complete using such device.
In case your Huawei phone won't turn on, ensure read this post. This is because it will be showing you how to overcome such a challenge without hassle.
Part 1: Possible Reasons for "Huawei Phone Won't Turn On" Issue
There are lots of reasons why your Huawei phone has refused to turn on at the moment. Being aware of these will help to ensure that they are fixed in the most effective way. Some of them will be listed below:
When the hardware components have been damaged. This could be the battery or even the button to get it turned on.
When the firmware hasn't been installed correctly.
When the essential files of such device can't seem to load correctly.
When your device's OS has crashed. In this case, it will not turn on unless such OS issue is fixed.
When your device has been infected by malware or virus.
Part 2: Fixes to "Huawei Phone Won't Turn On" Error
There are various methods that you can adopt to correct this problem. This section will be revealing some of them to you.
1
Check Your Phone Battery
This is one obvious reason that most people usually ignore. It is important that your Huawei Smartphone's battery isn't completely drained. This is because it will need some minutes before displaying that it is charging. The best is to charge it for about 10 minutes before turning it on. Also, if the battery is damaged, ensure to get it changed to function properly.
2
Boot Your Huawei Phone into Safe Mode
In case you've tried out the first method of fixing this problem but it seems to continue, booting your smartphone into safe mode may help. This is an effective method when your Huawei phone won't turn on. The following details will show you how to do it correctly.
Step 1: Get your Huawei device's power key pressed. Don't release the button.
Step 2: Huawei screen is going to appear. Once you see this screen, the power key should be released.
Step 3: After that, its volume down button should be pressed and held. This should be done immediately after releasing your hand in step 2.
3
Perform a Reset on Your Huawei Phone with Screen Lock Removal
It is possible that you have tried the methods explained above but the problem isn't resolved. There is a much better and effective method to ensure that your Huawei phone turns on which is the use of a tool such as iMyFone LockWiper (Android).
iMyFone LockWiper Android Lock Screen Removal is one of the best tools you can make use of when your Huawei phone won't turn on. This is due to the features that have been integrated into it to ensure that your phone starts working properly once again. Some of such features are:
Features of iMyFone LockWiper (Android):        
Reset Android device in a few minutes.

Various Android screen locks can be removed without losing any data: PIN, password, pattern, fingerprint and face lock.

Android devices being supported are over 6000, such as Huawei, Samsung, HTC, Motorola, etc.

Google account can be removed without any need for password.

It is user-friendly.
How to Reset Huawei Phone with iMyFone LockWiper (Android)?
Just as stated above, iMyFone LockWiper (Android) is a tool that is very easy to use. Follow the steps below for the removal of screen lock:
Step 1: Get iMyFone LockWiper (Android) downloaded and launched on your PC. After that, choose the mode on its interface which says Remove Screen Lock. Now click on Start for the process to commence.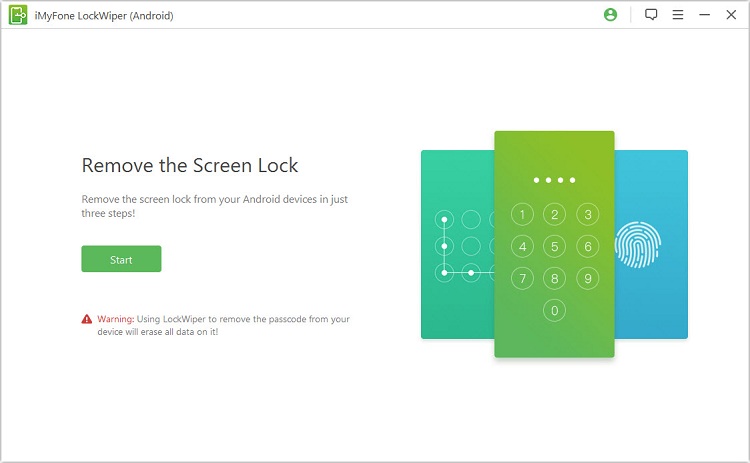 Step 2: Get your device connected via a USB cable. Automatically, information about such device will be displayed.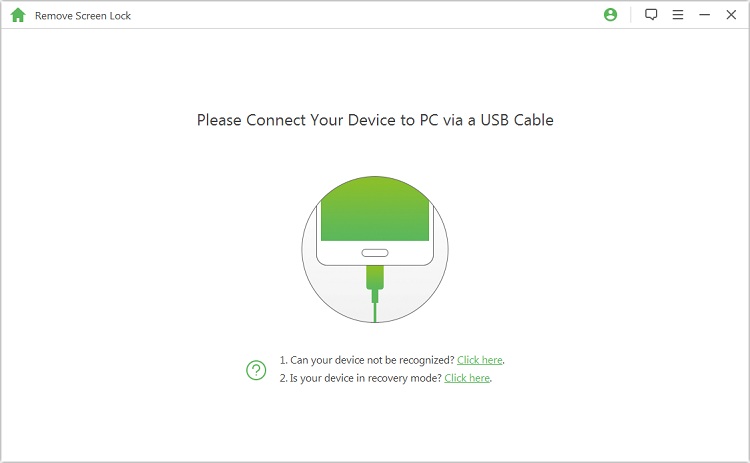 Step 3: You will need to confirm the information about your device. Once it is correct, Start to Unlock should be clicked on. This will enable the process to continue. After some minutes, data package will be downloaded and sent to such device.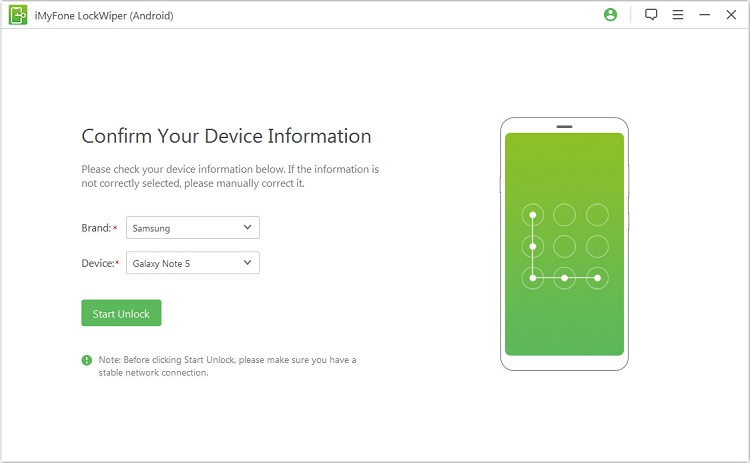 Step 4: You will need to ensure that the onscreen instructions are followed for such device to be reset. Just wait for the screen lock passcode for such device to be removed.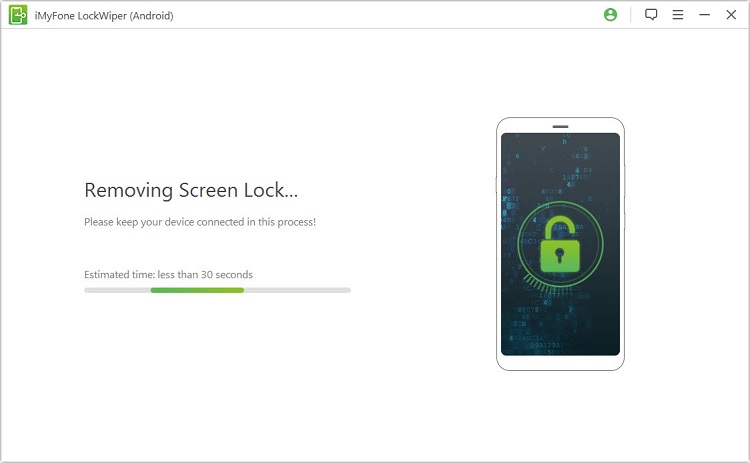 When the process is done, your Huawei phone has been reset successfully and should function properly.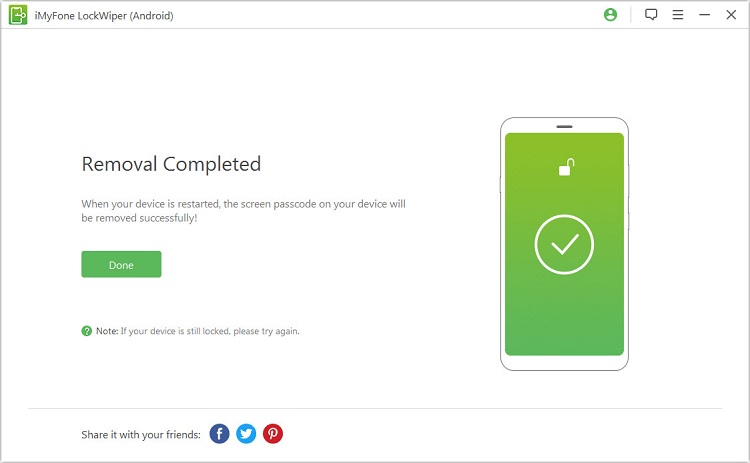 Bonus Tips: How to Protect Your Huawei Phone?
There are various ways to ensure that your Huawei phone is protected. This will help you save money in the long run since you won't be bothering about hiring the services of repairers when it refuses to turn on. Some of the tips to help you protect your phone are:
Don't allow its battery to drain completely. This is dangerous and can lead to your phone refusing to turn on.
Make use of phone casing to ensure that its hardware is protected in case it falls to the ground.
Install anti-virus application.
Ensure that it doesn't fall into the water.
Damaged parts should be repaired or replaced ASAP.
Conclusion
Based on the above, it is obvious that whenever your Huawei phone won't turn on, such could be due to various factors. However, it is a problem that can be corrected when you make use of iMyFone LockWiper Android Lock Screen Removal or any method that has been explained. Just ensure you are choosing a method that you can easily make use of in order to start exploring your Huawei phone once again.