It is painful getting locked out of Android phone. The phone feels like a brick, and you feel like there's nothing you can do about it. The good news is that upon reading this article, you will discover safe ways of unlocking your device.
Part 1: I Locked Myself Out of My Android Phone?
Android phones have multiple ways of unlocking them. All devices usually feature some form of lock, which include using a PIN, pattern, password, and on relatively newer phones, face unlock and biometrics. If you use your fingerprint to unlock your device all the time, for example, you might end up forgetting your device password, pin, pattern, or Google login details.
This article will focus on what to do when you lose your lock screen code. If you forget your password, pin, or pattern and enter the wrong ones a couple of times, Android will lock you out of your device.
Part 2: Solutions When You are Locked Out of Android Phone
Solution 1: Unlock It with LockWiper (Android)
iMyFone LockWiper (Android) Phone Unlock Tool is the best tool to use when locked out of Android phone. Other solutions will be discussed, but LockWiper (Android) really makes the unlocking process painless as it does all the hard work. All you need to do is click a few buttons, and your phone is unlocked.
Features of iMyFone LockWiper (Android)
Some of the features of this fantastic tool include:
Unlock your locked Android phone without learning curve.

Support most brands of Android devices.

Compatible with all Android operating systems,including Android 11.

Completely deletes all traces of your old password, pin, or pattern with100% safe and secure solution.
Learn how to use LockWiper if you are locked out of Android phone.
Step 1: Launch the application on your computer, click Start.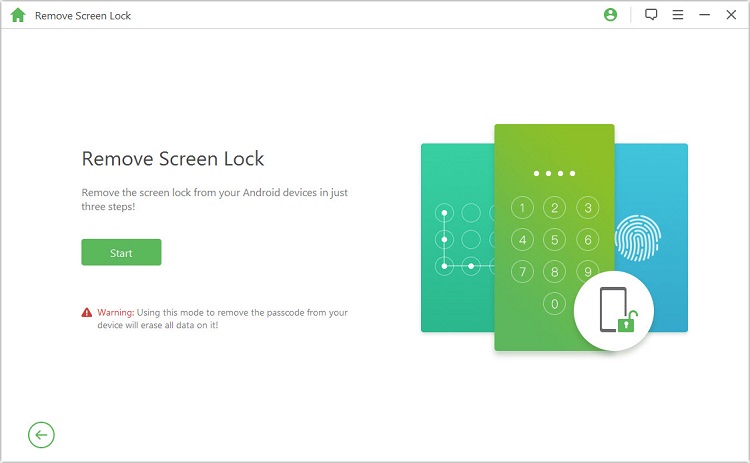 Step 2: Connect your device to a PC or Mac via a USB cable. LockWiper (Android) will load your device information automatically.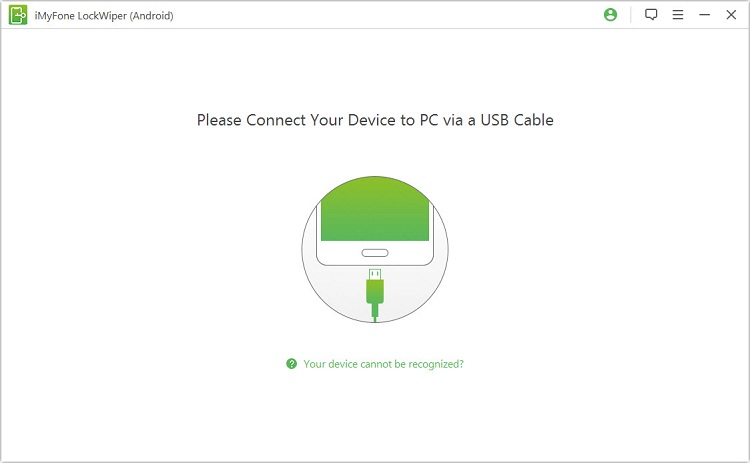 Step 3: Click Start Unlock if the information loaded is correct. If not, change it manually.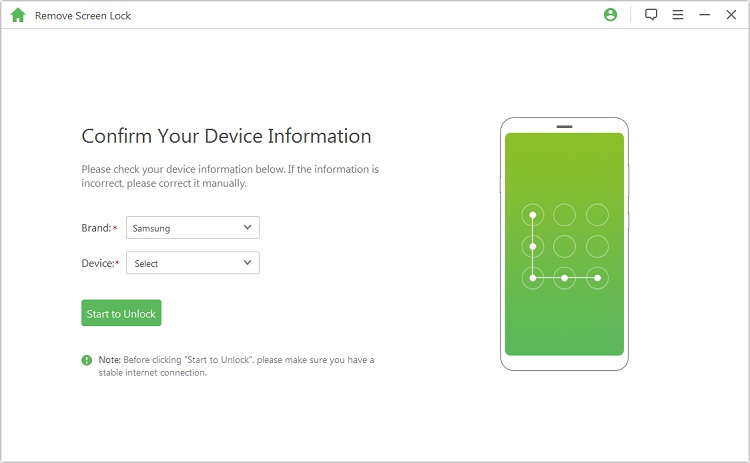 Step 4: Reset your device following the instruction and let it start the unlocking process.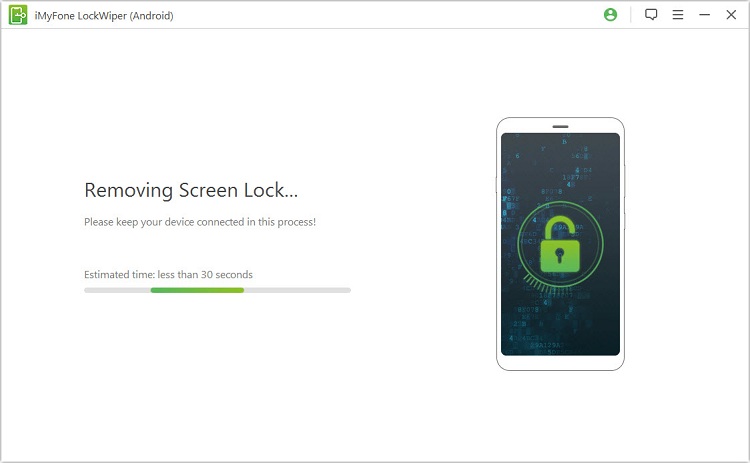 Step 5: After that it will save you when you are locked out of Android phone.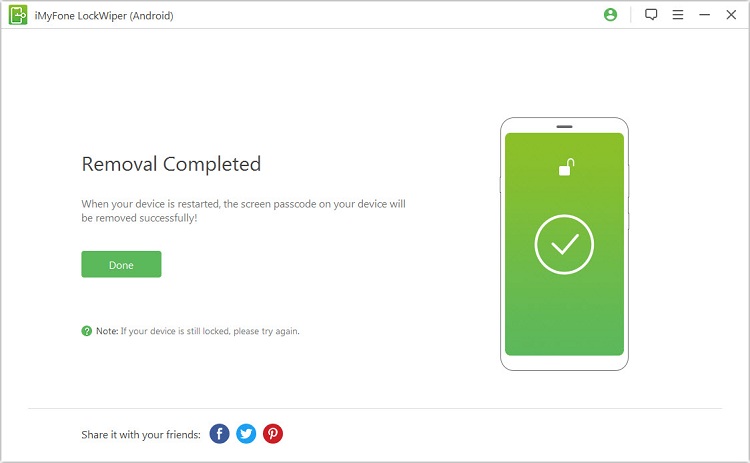 It's easy to solve the question of how to unlock a phone if you forgot the password in just minutes. You can now use your Android device again.
Solution 2: Unlock It with Your Google Account
Remember the first time you set up your device, and you were asked to link a Google account to your phone? If you added the account then or later, you are in luck, because you can recover your phone with the help of this Google account when locked out of Android phone.
Steps
Step 1: Enter a wrong pin, pattern, or password five times.
Step 2: After the fifth entry, a prompt will show up. Tap Forgot Password?
Step 3: Enter your Google account details and then click Sign in.
Step 4: This action removes the forgotten code and asks you to choose a new one.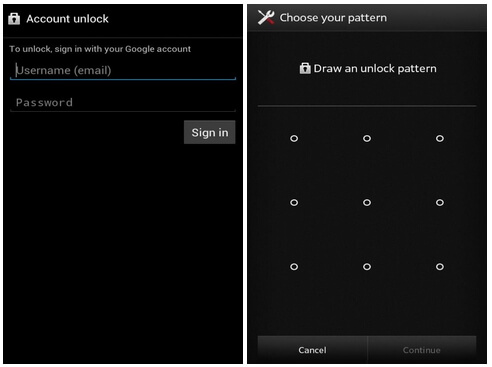 Note: However, this solution might not work for all devices. If it does not work for you, visit the Google account recovery site.
Solution 3: Unlock It with Android Device Manager
If the previous methods do not work for you, you can also recover your Android phone using Android Device Manager. Android Device Manager is a Google utility that helps you configure and manage your Android phones associated with a specific Google account. It's useful and could be used to locate and remote wipe your phone when you are locked out of Android phone.
Steps
Step 1: Visit https:// google.com/android/devicemaneger on your computer or another smartphone or tab.
Step 2: Sign in to Google using the linked Google account login.
Step 3: After signing in, all the devices associated with that Google account will be displayed. Click on the relevant phone.
Step 4: You will see three buttons, namely Ring, Lock, and Erase. Type in a temporary password and click Lock.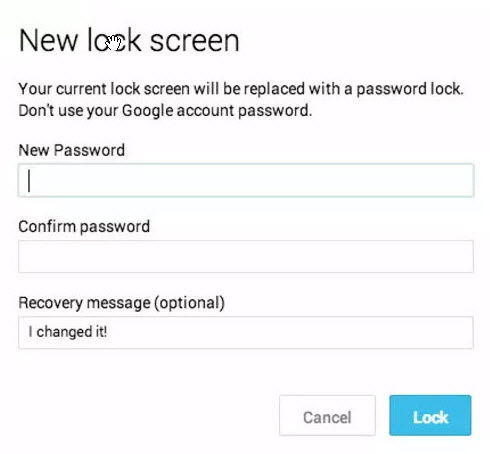 You have succeeded in removing the forgotten lock and added a new password, which you can change at any time.
NOTE:
This solution does not work for Android phones with OS below Android 4.4.

Your locked device must be connected to the internet the whole time.

Make sure that Android Device Manager is enabled on your phone.
Solution 4: Unlock It with A Factory Reset
If all fails, you can still recover your phone by doing a factory reset. Doing a factory reset as the name goes, restores your phone back to its original setting, wiping all your apps, files, and settings. If you are not locked out of Android phone, then factory resetting your phone is straightforward. However, if your device is locked, you can still reset your phone in Recovery mode, here is how to do a factory reset.
Steps
Press and hold the Power and Volume Down Buttons.

Using the Volume Up and Volume Down Buttons, scroll to the Recovery mode option.

Press the Power Button to choose Recovery Mode.

Hold the Power Button and tap the Volume Up Button. Release the power button when the Android Recovery menu appears.

Using the Volume Up and Down Buttons, scroll to Wipe data/factory reset and press Power Button to select.

Scroll to YES and press Power Button to select. The phone will reboot after the reset complete.

 NOTE:
This will completely erase all data stored on the phone.

Require you to login your Google account to regain access to the phone if you have set up a Google account.
---
There is no need to fret if you get locked out of Android phone. Follow the steps above if you have not done so already to get your phone back up and running. All the solutions listed here are totally safe and will not brick your phone. However, the recommended tool to use for this operation is the first solution – using iMyFone LockWiper (Android) Phone Unlock Tool.