Our Android mobile devices can get stolen or misplaced, and unfortunately, we can't always prevent such situations. Google appears to have listened to our requests and developed a new way to keep our mobile devices safe using Factory Reset Protection (FRP). However, if we forgot the account and password or we don't even know the information, what can we do? Don't worry, here's the best tool for you on Samsung FRP bypass. To get top-notch results out of this application, you need proper guidance on how to use it.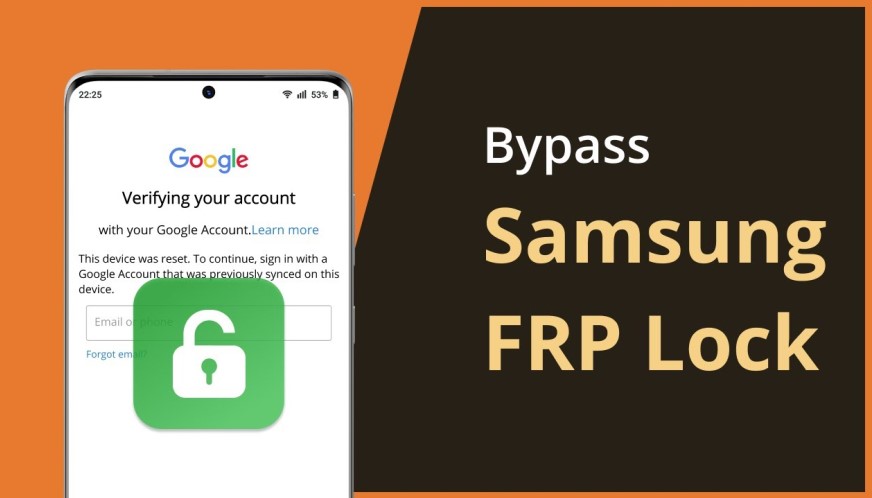 Part 1: What is an FRP Lock?
FRP (Factory Reset Protection program) lock is an additional data protection layer for all Mobile Android users. It was developed for ugly events whereby you lose the Mobile device, or if a stranger tries to reset your device, it will need the Google Account ID and password for authentication purposes. This added feature is designed to restrict the chances of thefts and other fraudulent activities.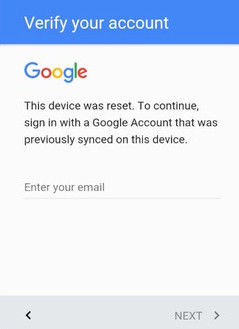 Nevertheless, it was discovered that the FRP feature becomes a problem for those who might have forgotten their Google Account ID/password, or who have bought a second-hand Android Mobile Device either on an E-commerce site or via a third party source. So, it is necessary to know how to perform a Samsung bypass FRP lock. Below mentioned is a guide to utilize Samsung FRP bypass.
Check if your device has a FRP lock:
1. Unlock your Samsung screen, and go to the general Menu.
2. Navigate to settings, general settings scroll down and search for cloud and accounts.
3. If you have Gmail account listed there, then the Factory Reset Protection is enabled already.
4. Also, if you have PIN code as your Screen-lock, the FRP is automatically enabled.
Note: If you intend to factory reset your phone, I will recommend that you navigate to general settings, cloud, and accounts, and remove your Gmail account from the phone to disable the FRP lock.
Part 2: The Best Tool for Samsung FRP Bypass - iMyFone LockWiper (Android)
iMyFone LockWiper (Android) FRP unlock tool is a desktop application that lets you run an FRP lock Samsung bypass on your Samsung device without the password. It maintains support for a whole lot of Samsung devices, and after utilizing it to Samsung FRP bypass your device, you can simply change to another Google account or create a new one.
When Can iMyFone LockWiper (Android) Help You
It comes in handy when you need to turn off Samsung FRP lock on your device.

If you need help on Samsung FRP bypass due to a forgotten password issue.

iMyFone LockWiper (Android) is also used to erase Android device completely.
Why Should You Choose iMyFone LockWiper (Android)
Your device won't be tracked by the previous Google account and you can remove the old one.
Certified to have a 100% success rate of unlocking your Android device.
High Guarantee rate to disable Samsung FRP lock from a second-hand device.
How to use iMyFone LockWiper (Android) to bypass Samsung FRP lock:
Step 1: Download/launch iMyFone LockWiper (Android) on your PC. Click "Remove Google Lock" to begin the process. Next, click "Start" and connect your device using a USB cable.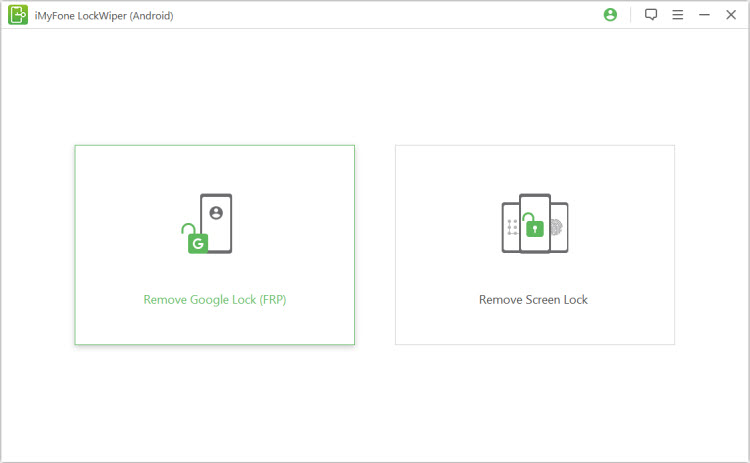 Step 2: The program displays your device information automatically. Verify Your Device Information and click "Next" to proceed.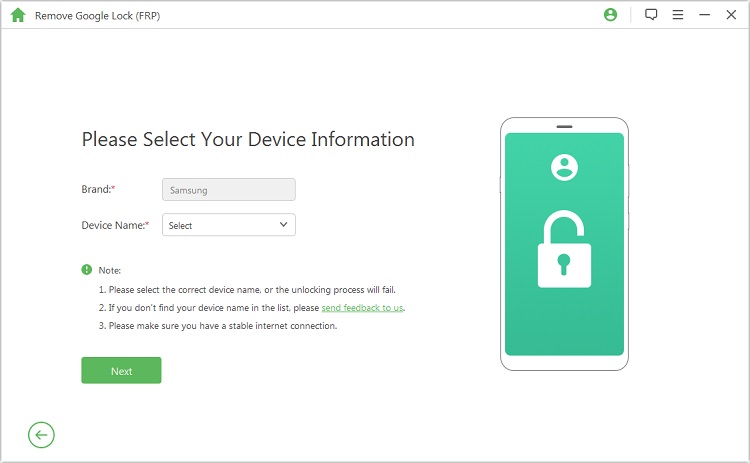 Step 3: Use the on-screen guidance to put your device into recovery mode and click on "Next". Type in the right information and click "Download".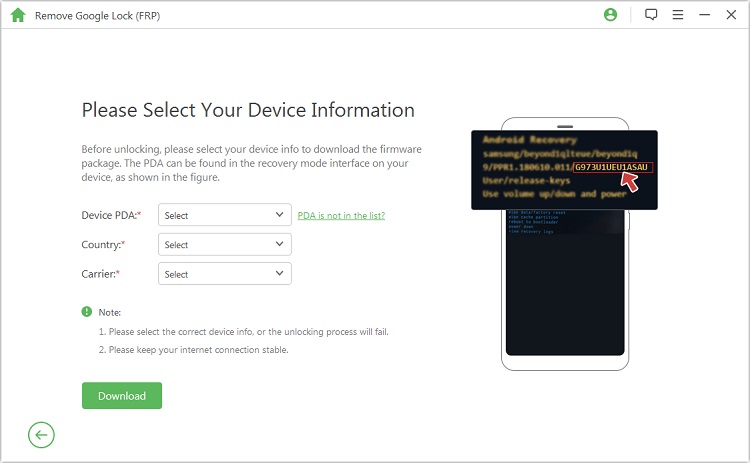 Step 4: iMyFone will begin to download the particular data package for your Samsung device. When it completes, click "Start to Extract" to unpack the package. Use the on-screen steps to initiate your Samsung device into downloading mode and select "Start". Verify it, and iMyFone will begin installing the data package into your device.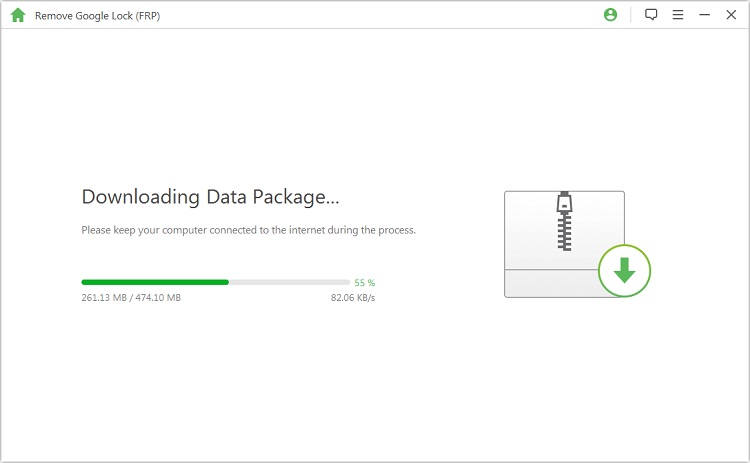 Step 5: When the data package is installed successfully, follow the guidance to switch on the "OEM" and "USB debugging" unlock. Reset your Samsung device and switch it into "Downloading Mode again, to install an additional firmware package. When it is done, choose "Start to Extract" to unzip the firmware package. LockWiper will then remove Samsung FRP lock on your device.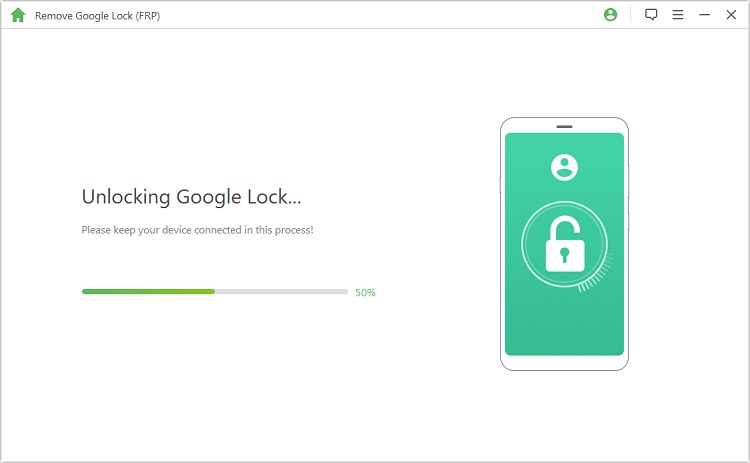 This procedure might take some minutes, so be patient for it to complete, and right after that you can set up your device with a different Google account.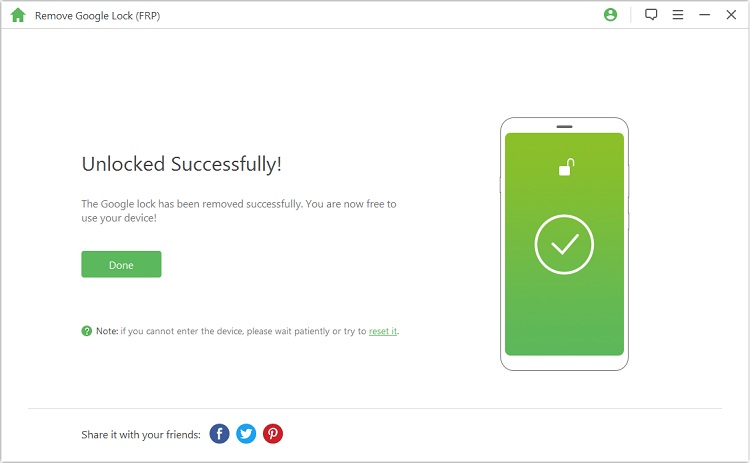 Part 3: How to Turn off the Samsung FRP Lock
If you have used the iMyFone LockWiper (Android) to remove the FRP lock on your device, then there won't be a FRP on it anymore. However, if you want to know how to turn if off, you can check the following message. Samsung FRP (Factory Reset Protection) is activated automatically when you register a Google account is on your device and disabled if the Google account is erased. If you don't want the FRP lock on your device, you can follow the steps below to turn it off.
Step 1. Tap this app on the home screen.
Step 2. Tap on Settings, and then tap Accounts.
Step 3. Next, tap three vertical dots (More). Tap Remove account, FRP is now disabled.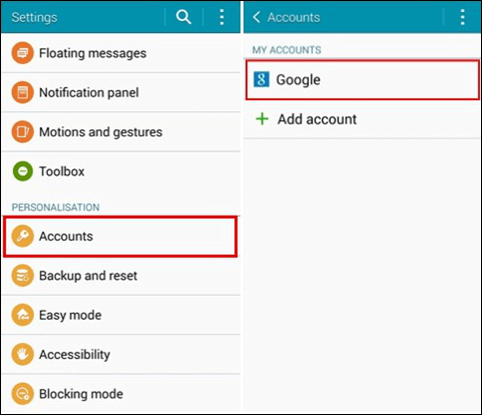 Part 4: How to Use Samsung FRP Bypass APK - OTG Cable Required
Follow the steps below to get rid of the FRP using the Samsung bypass APK. But as it's not easy to complete the steps, you should be noted some requirements or disadvantages of this way before trying.
The process is too complicated.
This way may not work for your specific Samsung device.
The tool requires you to have an OTG USB cable, a computer, and a USB drive.
There is no guarantee that the method will work on newer Android versions.
Now, you can follow us step by step.
Step 1. Download Samsung FRP bypass APK, plug your USB drive to the PC and copy the Samsung FRP bypass APK to the drive.
Step 2. Turn your Samsung device on and then follow the onscreen instructions which appear after the factory reset.
Step 3. Enter the Google account email and password used on the Samsung device. Using an OTG USB cable to connect to the Samsung device. A file explorer should open up immediately.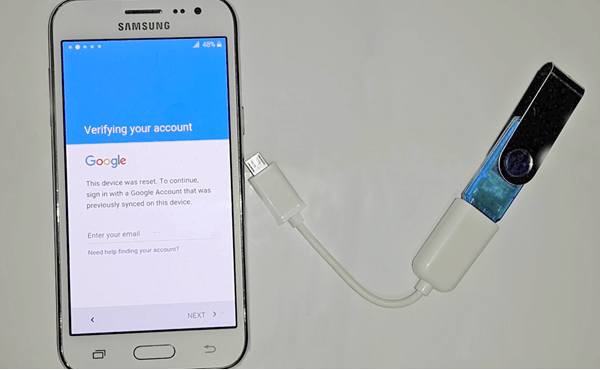 Step 4. Find the Samsung FRP bypass APK you previously copied to the USB drive. Tap on the file. If you see a warning on your screen, visit the settings on your device and disable the unknown sources option.
Step 5. Tap on the APK file again and wait for the installation process to end. Open the app and then follow the onscreen instructions on Samsung FRP bypass APK to erase everything.
Conclusion
Surely, after examining through this guide, you'll know the best way to run a successful FRP lock Samsung bypass, and reset Android device without passcode using a PC. It's frustrating for any Android device owner who can't get through the FRP locked Samsung verification we clearly understand your difficulty. So try iMyFone LockWiper (Android) FRP unlock tool now to remove the FRP lock from your device now.