Have you ever been locked out of your Android device because you don't recall the credentials of the Google account for which it was set up? This can get frustrating as it seems there's no way back in. Or you may get a device with Google account verification which you don't have any information of it. Read this short guide to know what to do in these situations to skip Google account verification.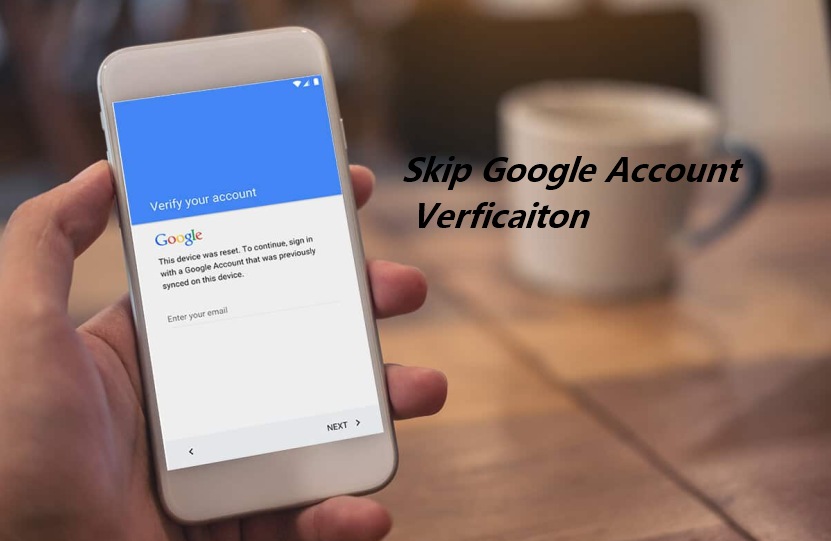 Part 1: What's the Google Account Verification & How It Works?
Google account verification is a beautiful Android security feature. It works by sending a confirmation email to the Google account linked with an Android device whenever the phone or tablet is being set up as a new device. The user must click a link in the confirmation email to verify ownership of the Android.
More so, Android smart devices enable the Factory Reset Protection (FRP) feature automatically when a Google account gets linked to the Android. FRP is a reliable protection measure that prevents theft by mandating that users enter the credentials of the connected Google account, even after a factory reset has been done on the device.
These security features are great, but what then happens if you do not have access to the Google account you linked to your Android? Good news is that the Google account verification feature is not as airtight as Google would want you to believe. The next sections will reveal tools you can use to skip Google account verification easily.
Part 2: Editor's Choice to Skip Google Account Verification
If you are locked out of your device by the FRP feature, searching for ways to skip Google account verification, you will come across tons of software, most of which can brick your device. You would not want to experiment with new software on your smartphone or tablet. We have tested a considerable number of applications, and iMyFone LockWiper (Android) FRP unlock tool emerged as the best and most solid program for this purpose.
iMyFone LockWiper (Android) is a useful piece of software that performs all kinds of unlocking and passcode bypassing on Androids. For software with such robust features, LockWiper (Android) is pretty easy to use; you need no unique gadgets or skills to utilize its operations efficiently completely.
When Can iMyFone LockWiper (Android) Help You
Allow you to create or switch to a different Google account after skipping Google account verification.

Work with most Android models, so you are free from compatibility issues.

Suitable for second-hand devices or even can be used on .a phone with a broken screen.

Offer a straightforward and simple to use interface and need no specific technical skills.
How to use it to skip Google account verification:
Step 1: Download and install iMyFone LockWiper (Android) on a computer and run the application. Click the Remove Google Lock.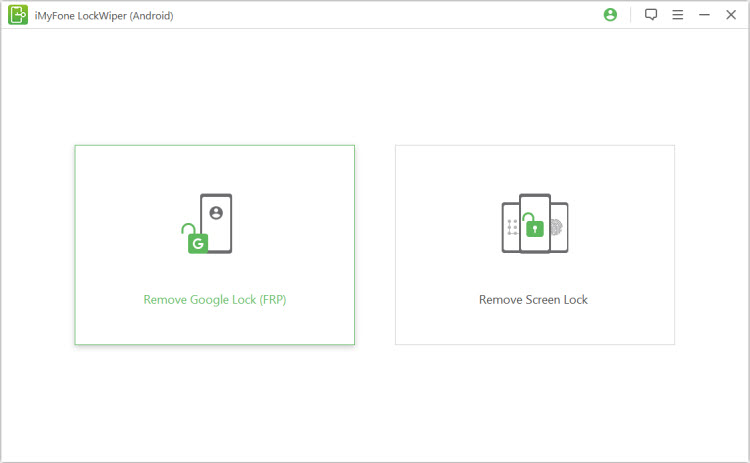 Step 2: Click Start to begin. Make sure you connect your device to the computer using a reliable USB cable.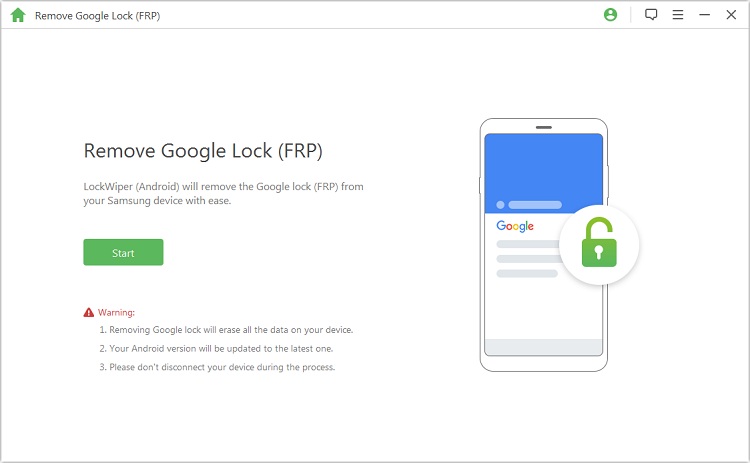 Step 3: The software will detect your device automatically. When the correct details are displayed, click Next. Following the onscreen instruction, put your device in Recovery mode and click Next. Select the right information and click Download.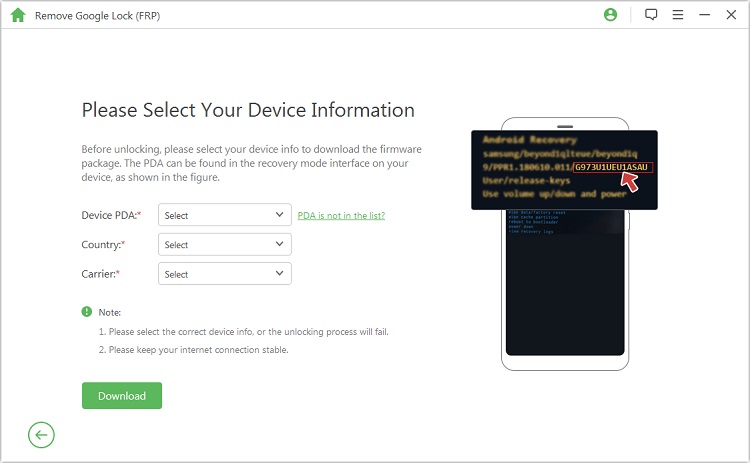 Step 4: When the download completes, click Start to Extract to unpack the downloaded package. Now, put your device in Downloading mode by following the onscreen instructions. After the installation of the data package, follow the instructions to enable USB Debugging and OEM Unlock.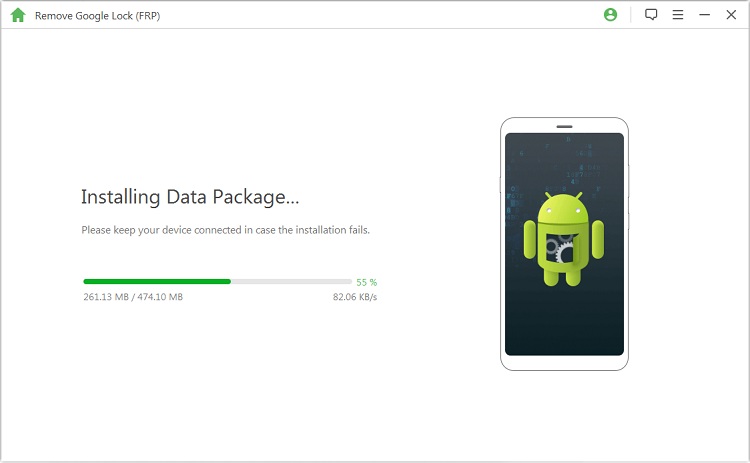 Step 5: Reset your device and to install the firmware package, enter Downloading mode again. After the installation completes, click Start to Extract to unzip the firmware. Following the extraction, this software begins to remove the Google lock from the phone or tab.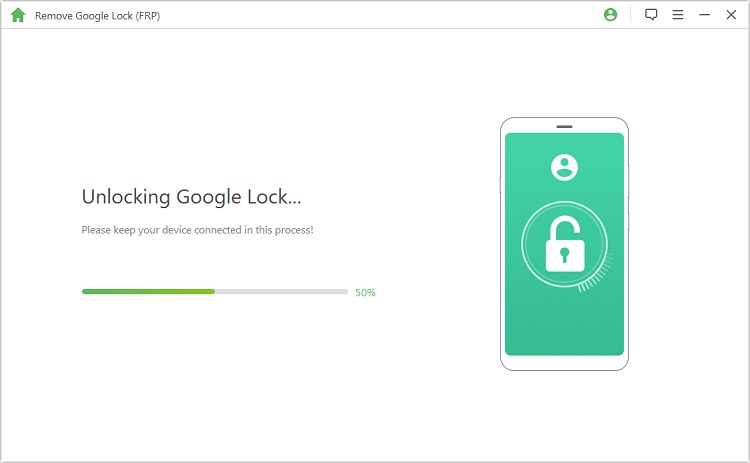 That is it – simple and fast! After you skip Google account verification, you can set up your device with a different Google account or ultimately create a new one to gain full ownership and control of the device.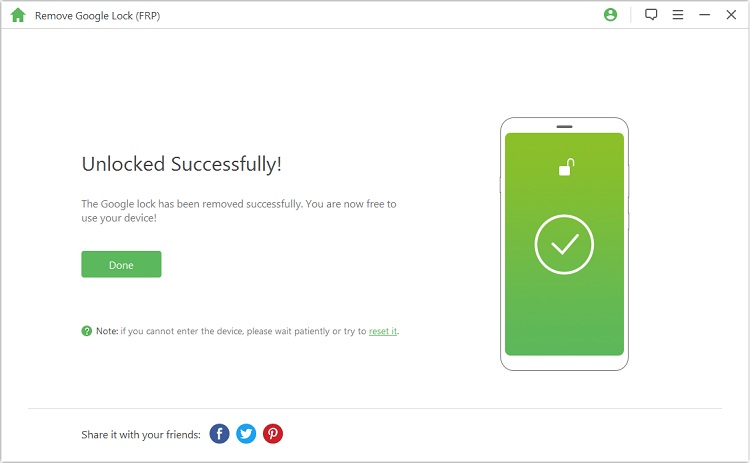 It's amazing, isn't? So, why not click on the button below to get a free trial now?
Part 3: How to Disable Google Account Verification
This security feature seats deep into the architecture of your device, so you can't just disable it by simply clicking one or two buttons. However, the most straightforward way to skip Google account verification is by disabling Factory Reset Protection.
NOTE: this method does not only help skip Google account verification; it will also delete Google apps linked with that Google account, such as Google Assistant, Gmail, and so forth.
Step 1. On your phone or tab, navigate to Settings.
Step 2. Tap Cloud and Accounts. This item shows as Accounts on some devices. If it is on your device, skip the next step. Then, select Accounts.
Step 3. Locate the relevant Google account and tap it. Next, click Remove Account.
Step 4. You will then be asked to verify that you are removing the account, click the option to accept. This option could show as Yes, I agree or another confirmation.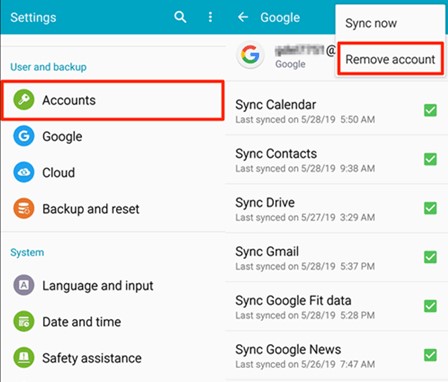 After confirming, the account will be removed instantly. Removing the Google account means you have disabled FRP lock on that device.
Conclusion
Google account verification and FRP are incredibly secure features, but when the table turns, they are also great at locking you out. Formerly, when that happened, there was no way to skip the Google account verification. However, the application here is 100% safe ways to skip Google account verification. Give iMyFone LockWiper (Android) FRP unlock a try and tell us what you think.