( Reviewed by 380 Users )
It saved my iPhone!
Easy to operate.
Very powerful tool
It is really helpful!
Awesome!!!
This software is reliable
Add My Review
( Reviewed by 380 Users )
User Reviews of iMyFone LockWiper
iMyFone LockWiper is a top-rated passcode unlock tool which helps more and more users easily unlock their iOS devices screen lock just in minutes.
By cyrus 2019-03-07

very helpful

By Fatihatahar 2019-03-06

Good

By Wayi 2019-02-27

I highly recommend iMyFone LockWiper. The tool is easy to use (even for people don\'t know any tech) and allows you to quickly remove the Apple ID and screen lock on your device.

By Aravind Reddy 2019-02-27

It is good

By Henki 2019-02-26

I came across this product online and I choose to try and I was surprised how efficient and helpful it is.

By faysal 2019-02-24

This is very essential tools. Thank you for developer

By cipriano 2019-02-19

come sbloccare un iphone 6 con password persa

iMyFone replied:

Hi cipriano, if your device can be used normally, iMyFone LockWiper can help you remove the old Apple ID without password.

By edo 2019-02-19

coool program

By patrickwoon 2019-02-16

How to unlock my iphone6

iMyFone replied:

Hi Patrickwoon, don't worry, our customer support team will help you.

By Miuka 2019-02-15

The program works fine on my iPad mini! It removed the pin on it for me within just minutes!
Other Users Are Also Downloading
iPhone Data Eraser
Ultimate tool to erase iOS devices and release the space
iPhone Transfer
Freely transfer media files between iPhone and computer/iTunes
iOS/Android Location Changer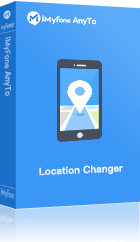 Click to change GPS location to anywhere in the world for iOS & Android devices.