( Reviewed by 381 Users )
It saved my iPhone!
Easy to operate.
Very powerful tool
It is really helpful!
Awesome!!!
This software is reliable
Add My Review
( Reviewed by 381 Users )
User Reviews of iMyFone LockWiper
iMyFone LockWiper is a top-rated passcode unlock tool which helps more and more users easily unlock their iOS devices screen lock just in minutes.
By CHU SIN FAI 2019-04-17

客服支援很好

iMyFone replied:

谢谢您的认同! 如果您下次对产品还有什么疑问,可以随时联系我们。 祝生活愉快~

By Seyam Kabir 2019-04-01

Hey there, I bought a used iPhone XR and now I'm stocked whit activation lock I was wondering if there is anyway to bypass that since I can no longer contact the previous owner Please e-mail me Thank you

iMyFone replied:

Hi friend, thanks for your message. In this case, our support has already sent email to you, please check you email inbox.

By josiane 2019-03-28

cool

By Winson 2019-03-22

Now that I see what it is about. Great program. I am definitely gonna keep it in mind in the future. 

By Kenlin 2019-03-19

I was impressed with the interface and what it offered.The most important one is that it did unlock my Apple ID! 

By Roger Pinto 2019-03-17

hi i forgot my icloud id can you help me i want to remove..

iMyFone replied:

Hi friend, thanks for your attention. If your device is activated and the version of your iOS is 11.3 and before, our "Unlock Apple ID" mode can help you.

By Jaagii 2019-03-12

it is good

By khaled 2019-03-11

If I purchase unlimited iDevices/life time, Is it gonna unlock id (clean and lost) of clean one only, reply me plz.

iMyFone replied:

Hi friend, if you purchase the unlimited iDevices/lifetime, you can use the software with unlimited iOS devices to unlock unlimited Apple ID accounts.

By Heady 2019-03-09

Helo, I bought a disabled Ipad mini 4 IOS 12.1.4. I already removed passcode/disabled issue but am locked out by apple id. Can it be possible for IMyFone LockWiper to completely remove the apple id which i dont know login details?

iMyFone replied:

Hi friend, I'm sorry to tell you that our software cannot help you as it only supports to remove Apple ID on the device that is activated.
Other Users Are Also Downloading
iPhone Data Eraser
Ultimate tool to erase iOS devices and release the space
iPhone Transfer
Freely transfer media files between iPhone and computer/iTunes
iOS/Android Location Changer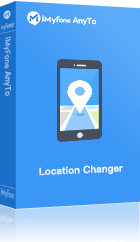 Click to change GPS location to anywhere in the world for iOS & Android devices.