( Reviewed by 380 Users )
It saved my iPhone!
Easy to operate.
Very powerful tool
It is really helpful!
Awesome!!!
This software is reliable
Add My Review
( Reviewed by 380 Users )
User Reviews of iMyFone LockWiper
iMyFone LockWiper is a top-rated passcode unlock tool which helps more and more users easily unlock their iOS devices screen lock just in minutes.
By Wnat 2019-02-13

Great job! Finally got the old Apple ID removed from my iPhone, now I can create a new one on it! Thanks!

By Nunpuia 2019-02-07

I have an iPhone Xs and my child try to open the passcode too many times. When the screen is on it says iPhone is disable connect to itunes. But don\'t knosw my Apple i.d. Can i fix with iMyFone LockWiper.

iMyFone replied:

Hi Nunpuia, yes, you can use "Unlock Screen Passcode" mode of iMyFone LockWiper to fix it.

By Richard 2019-01-31

Is this programm remove apple id if i has forget it and if find my phone is turned on?

iMyFone replied:

Hi Richard, if your iPhone is activated, LockWiper will help you to remove Apple ID even when Find My iPhone is turned on.

By ricards 2019-01-30

hi. does this program can unlock apple ID if find my phone is switched on? thanks

iMyFone replied:

Hi ricards, if your iPhone is activated, LockWiper can unlock Apple ID even when Find My iPhone is on.

By Santi 2019-01-29

It help me remove the Apple ID on my iPad. The program is really great. I will consider other products in the future.

By chandra bohara 2019-01-28

for my iPhone iPod bypass

By shukry 2019-01-28

Unlock my icloud and apple id

By Satish 2019-01-27

Apple ID password forget

By Nikinaj 2019-01-25

I got this iPhone from somebody with the original Apple ID on it. It is annoying until I have it removed by LockWiper. It is really a great program.

By Sophia 2019-01-23

It is a great program! Thanks!
Other Users Are Also Downloading
iPhone Data Eraser
Ultimate tool to erase iOS devices and release the space
iPhone Transfer
Freely transfer media files between iPhone and computer/iTunes
iOS/Android Location Changer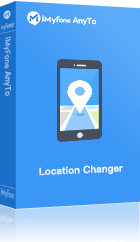 Click to change GPS location to anywhere in the world for iOS & Android devices.