( Reviewed by 381 Users )
It saved my iPhone!
Easy to operate.
Very powerful tool
It is really helpful!
Awesome!!!
This software is reliable
Add My Review
( Reviewed by 381 Users )
User Reviews of iMyFone LockWiper
iMyFone LockWiper is a top-rated passcode unlock tool which helps more and more users easily unlock their iOS devices screen lock just in minutes.
By Caitlin 2019-01-12

If I chose to unlock my phone using this will all my photos be deleted?

iMyFone replied:

Hi Caitlin, using LockWiper to unlock your phone will delete all the data from it.

By Katie 2019-01-11

Finally, I can erase the Apple ID on my mobile phone. Every time I want to download the software, it will prompt to enter the account information first, but I have no password. Now I can finally log in to my own account, thanks.

By jonalyn palo 2019-01-09

can i removed old apple id using this imyphone lockwiper?

iMyFone replied:

Hi Jonalyn, yes, LockWiper can remove old Apple ID from your device.

By Issa 2019-01-06

Will \"Unlock Apple ID\" work if the iphone is formatted and currently requesting the Apple ID password to continue launching?

iMyFone replied:

Hi Issa, did you mean that your iPhone is stuck at the Activation Lock screen? If so, LockWiper cannot unlock it.

By omar 2019-01-06

good pro

By Mike 2019-01-03

Thanks a lot! I finally get rid of the Apple ID that I don\'t have the password of it. It help me remove the Apple ID in just seconds and now I can use my iPhone normally!

By nola ferguson 2019-01-02

i have a ipad and i have to unlock it

By Alvina 2018-12-28

My iPhone said \"Apple ID disabled\". Thankfully, LockWiper helped to remove the Apple ID so I can switch to a new one.

By Gordon 2018-12-28

Amazing! This tool successfully bypassed the Apple ID on my old iPhone. Very fast and stabile service. Thank you.

By dorothy 2018-12-28

my phone is disabled and says connect to iTunes, and I have nothing backed up on iTunes or icloud and I use the lockwiper, will it save everything on my phone or will all my things get erased once I\'ve unlocked the phone?

iMyFone replied:

Hi Dorothy, using LockWiper to unlock will delete all the data from your iPhone.
Other Users Are Also Downloading
iPhone Data Eraser
Ultimate tool to erase iOS devices and release the space
iPhone Transfer
Freely transfer media files between iPhone and computer/iTunes
iOS/Android Location Changer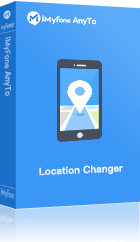 Click to change GPS location to anywhere in the world for iOS & Android devices.