( Reviewed by 381 Users )
It saved my iPhone!
Easy to operate.
Very powerful tool
It is really helpful!
Awesome!!!
This software is reliable
Add My Review
( Reviewed by 381 Users )
User Reviews of iMyFone LockWiper
iMyFone LockWiper is a top-rated passcode unlock tool which helps more and more users easily unlock their iOS devices screen lock just in minutes.
By Sophia 2019-01-23

It is a great program! Thanks!

By MILE BRKIC 2019-01-23

have freshly restored old ipad that lost the old account to. asksed me to unlock the passcode but there is no passcode to put in to open it.. need help stuck.. hope i didnt waste money.

iMyFone replied:

Hi Mile, don't worry, our customer support team will help you.

By harshtah 2019-01-21

unlocker

By Hailey 2019-01-21

I have unlocked an iPhone 8. It worked great!

By Aiishwarya 2019-01-18

it is advertised as to unlock the iphone without passcode and data revoery, but the guide says, unlocking will remove all the data. could the data be revovered ?

iMyFone replied:

Hi Aiishwarya, if you use LockWiper to unlock your iPhone, all the data will be removed from your device.

By Chanl 2019-01-16

I tried the version first, and everything went well. I am not sure if it can really help me at first, but it did unlock my phone in just five minutes! Now I can say it is really a great program for unlocking!

By Tata 2019-01-14

It is really a great program! It helped unlocked my disabled iPhone in just five minutes without knowing any password of it.

By chentao 2019-01-14

this soft if very good

By maksudi 2019-01-13

unclok my iphone
Other Users Are Also Downloading
iPhone Data Eraser
Ultimate tool to erase iOS devices and release the space
iPhone Transfer
Freely transfer media files between iPhone and computer/iTunes
iOS/Android Location Changer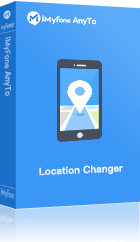 Click to change GPS location to anywhere in the world for iOS & Android devices.