Purchasing a used iPhone is cost-effective and convenient. You can enjoy the superior iOS system while saving your cash. We highly recommend you to buy the used or refurbished iPhone from an authorized Apple reseller since many lost iPhones have been sold on some chaos second-hand markets. If you find that the iPhone you just bought is already linked to an Apple ID,  you are likely to purchase a lost iPhone.
If the iPhone is in Lost Mode, you can see the contact information of the previous owner. In this case, we recommend you to contact the previous owner and return the iPhone because there is no way to unlock the Lost Mode. If the iPhone is activated or has iCloud activation lock, you can refer to the unlocking ways from here. But we still recommend you to return the iPhone if possible.
Part 1: How to Remove Apple ID from Lost iPhone with iCloud Activation Lock?
There are two methods to remove Apple ID from the lost iPhone with iCloud activation lock. We highly recommend the first method because it has ahigh success rate and requires no skills. In contrast, the second method doesn't have so high success rate but still a possible choice.
Method 1: Bypass iCloud Activation Lock by iBypasser
Features of iMyFone iBypasser
Bypass activation lock without previously used Apple ID and passwords.
How to remove activation lock screen from lost iPhone is not a big deal for iBypasser.
Supports devices running iOS 12.3 and later versions (iOS 12.4.5 & 12.4.6 excluded) to bypass iCloud activation lock.
You can set a new Apple ID after bypassing the activation lock screen.
No worries of being tracked or erased by the previous Apple ID.
Steps to Bypass iCloud Activation Lock Screen with iBypasser
Step 1. Download and launch iBypasser on your computer. Click "Start" and connect your iPhone to the computer.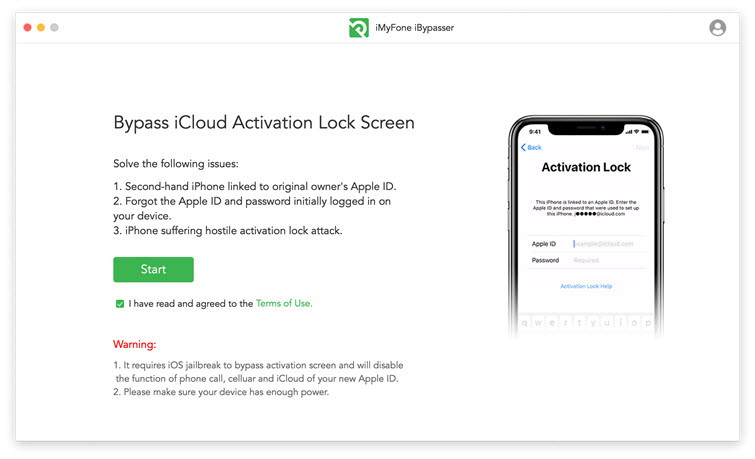 Step 2. A jailbreak package will download to your computer. Wait a few seconds for it.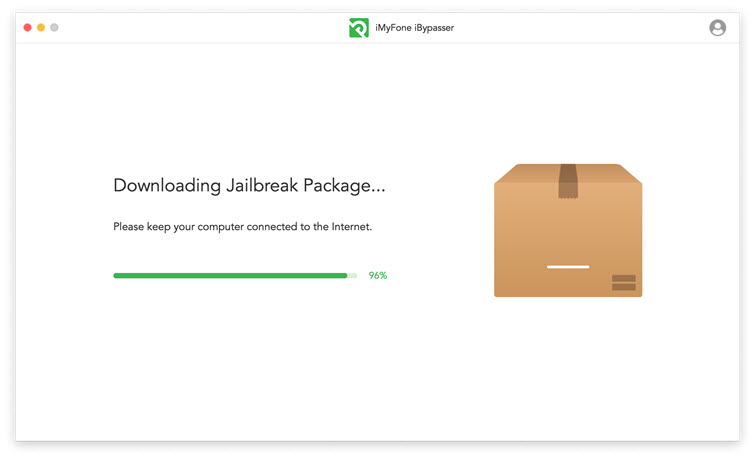 Step 3. Take the onscreen steps to jailbreak your iPhone. When it is down, click "Next".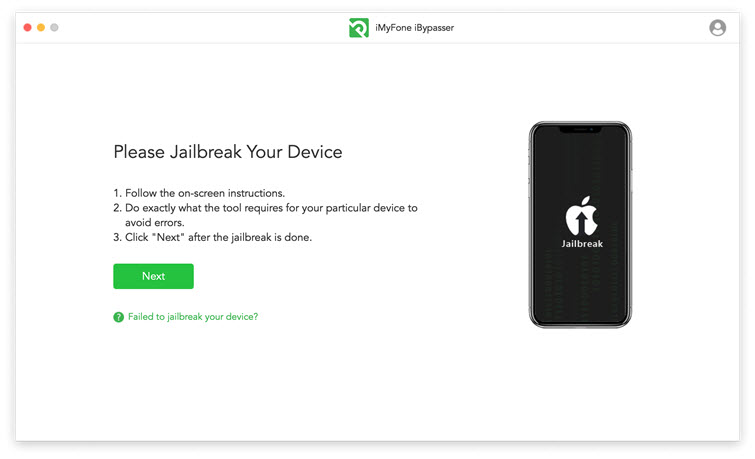 Step 4. iBypasser starts to bypass the iCloud activation lock screen. It won't be long before you can enter the iPhone.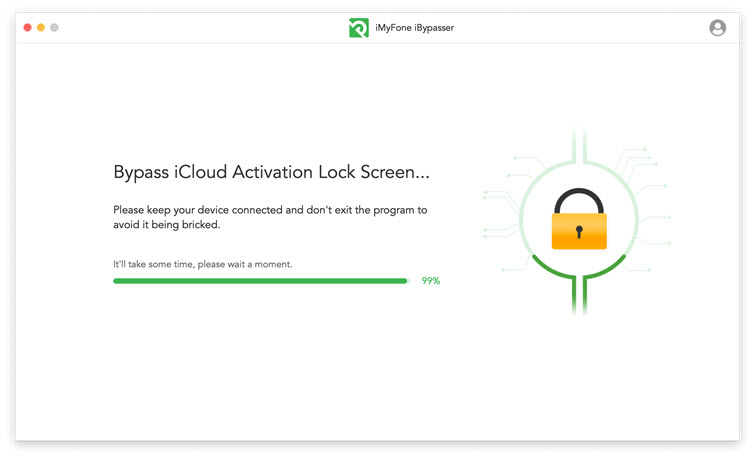 Method 2: Bypass iCloud Activation Lock by DNS
iCloud activation lock refuses anyone from reactivating the iPhone without Apple ID login information. You can still try to use the DNS method to enable the iPhone again. But the success rate of this method is not high, and you can only access the part of the functions of your iPhone after unlocking.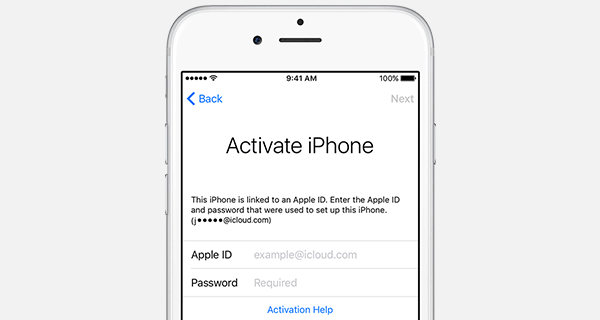 Step 1. Restart your iPhone and select the Country and Language.
Step 2. Go to "More Wi-Fi Settings". Click on the "i" icon near the Wi-Fi.
Step 3. Choose "Configure DNS" and select "Manual".
Step 4. Change the DNS settings to a new one according to your location.
South/North America: 104.154.51.7
Europe: 104.155.28.90
Asia: 104.155.220.58
Other Regions: 78.109.17.60
Step 5. Go back to the Wi-Fi setting page, and connect to a stable Wi-Fi.
Step 6. Go back to the iCloud activation lock page, and tap on "Activation Help".
Step 7. After a while, you will receive a message of successfully connecting to the DNS server. Then you can use the iPhone with limited functions.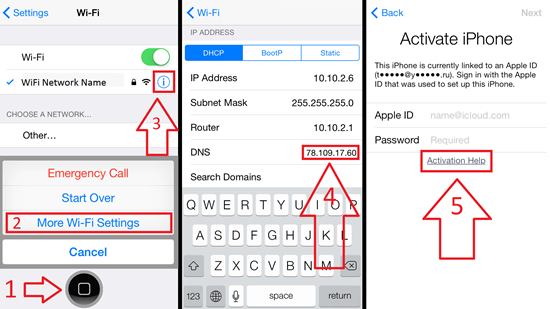 Part 2: Remove Apple ID without Password for Activated Devices Permanently in 5 Minutes
Since the Apple ID is not yours, you cannot get any help from Apple officials. The only way is to use the professional third-party software to remove the Apple ID from the lost iPhone. You should choose a reliable and powerful software which can guarantee the permanence and service.
iMyFone LockWiper iPhone unlock is industry-leading iOS software that has been trusted by thousands of iOS users. It can remove Apple ID and iCloud account without a password on any activated Apple devices. After unlocking, your iPhone will never be locked or tracked by the previous Apple ID!
Key features of iMyFone LockWiper:
Remove Apple ID and iCloud account without password from the lost iPhone in 5 minutes.
Reset your iPhone and erase the previous Apple ID information permanently.
Your iPhone will be deleted from the previous iCloud account. Your iPhone cannot be tracked or disabled by Find My iPhone.
Unlock screen lock for disabled or broken iPhone.
Suitable for iPhone, iPad and iPod touch; great for all iOS versions, including iOS 15/14.
How to remove Apple ID from lost iPhone? Remove Apple ID by using iMyFone LockWiper:
Step 1. Open iMyFone LockWiper, select the option of "Unlock Apple ID" on the iMyFone LockWiper.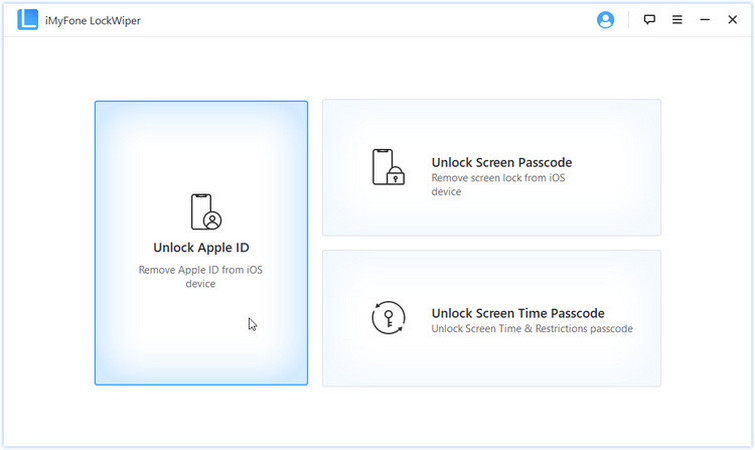 Step 2. Connect your iPhone to your computer by Apple USB cable.
Step 3. Choose the "Start to Unlock" option.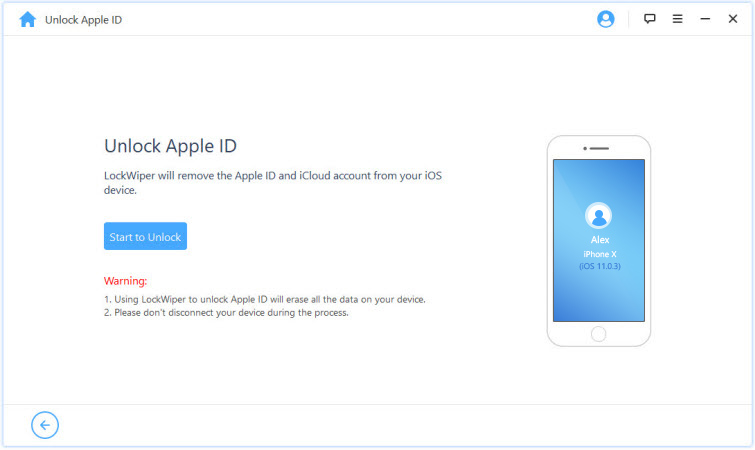 Step 4. LockWiper completely removed the Apple ID and iCloud account. You can sign in or create your Apple ID.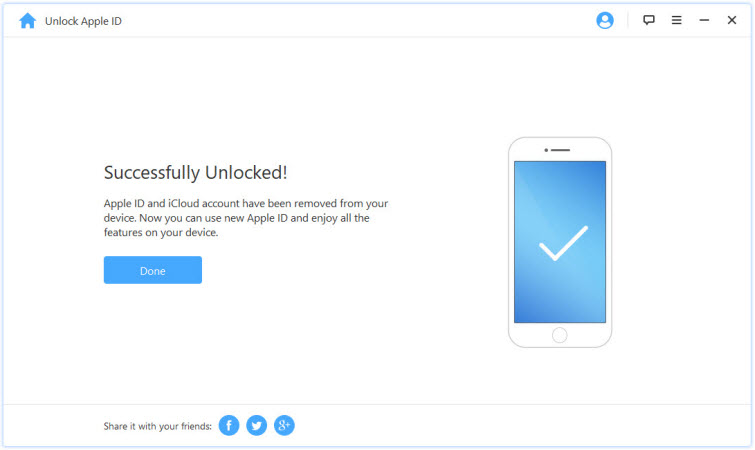 Note:
LockWiper cannot unlock the iCloud activation lock.
If Find My iPhone feature is enabled, the iOS version should earlier than 11.4.
Part 3: How to Check If the Used iPhone is Lost Before Purchasing?
If you are going to purchase a used iPhone, please read this part carefully. We will tell you how to avoid purchasing a lost iPhone, and also give you some tips.
1. Use the Stolen Phone Checker
The Stolen Phone Checker is designed to reduce the amount of lost mobile devices. This website currently is just available in America.
Go to Stolen Phone Checker on your computer or mobile device.
Click on "Consumer" on the left side.

Enter the iPhone's IMEI, and click "Submit".
If it appears "Not reported lost or stolen" on the screen, that means your iPhone's IMEI number has not been reported as lost or stolen.
2. The Things You Need to Check Before Purchasing
You should also check its ability and performance of the used iPhone. Here we offer you some tips you should concern.
1. Check the Battery Life
It would be a great hassle to change a battery, so you should check the battery life at first. You can view the maximum battery capacity on iPhone. If the battery health is decent, the percentage should approach 100%. Go to "Settings > Battery > Battery Health".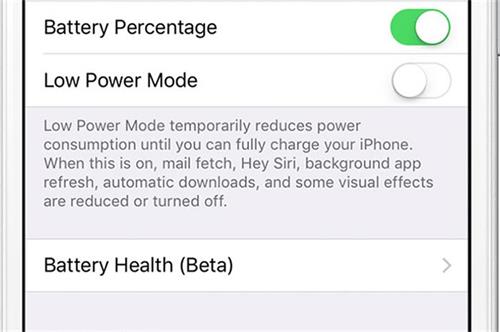 2. If There Have Screen Passcode.
If the iPhone asks for a digit passcode or Face ID/Touch ID, that means the owner has set a screen passcode. You should ask the seller to turn off the screen lock. If you have bought a locked or disable iPhone, don't worry, iMyFone LockWiper iPhone unlock can unlock the screen passcode perfectly.
3. Check If the iPhone is Locked to Certain Carrier
Insert your SIM card to the iPhone to restore the internet. If the iPhone does now allow access to the cellular network with your SIM card, you may get a lost iPhone. Since the iPhone is still linked to a certain carrier, you should ask the carrier to unlock it. You may need to pay a certain fee for the unlocking service.
---
Conclusion
This article introduces how to remove Apple ID from lost iPhone, and offers some tips. Please be careful before purchasing a used iPhone, and choose the trustful seller. If you just bought a used iPhone that associated with an Apple ID, you can use two ways to solve it accordingly.
If your iPhone is stuck in the iCloud activation lock, iMyFone iBypasser is a great choice to bypass it and sign in with a new Apple ID on your iPhone. You will see how powerful it is by yourself.
If your iPhone is activated and you just want to change the Apple ID, you can use iMyFone LockWiper iPhone unlock to remove the original Apple ID and set yours. Just download to get a free trial now!