WhatsApp helps you keep track of everything from chats to status through read receipts. However, regarding WhatsApp calls, there is nothing special apart from the call history. So, if you are going to transfer your device or want to export that call history for any reason, here is how to export call history from WhatsApp.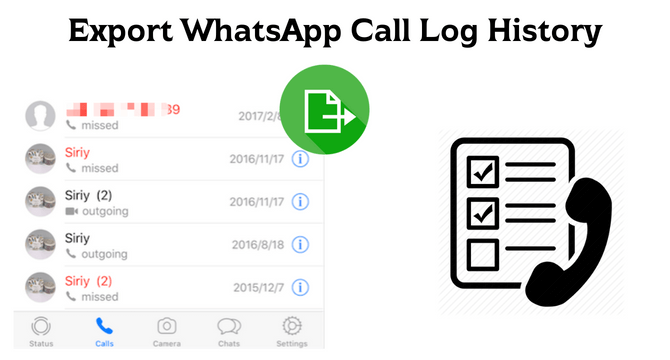 Part 1. One-click to Export All WhatsApp Data Including Call History [Android & iOS]
If you want to export your WhatsApp data, including chats, call history, files, voice notes, and everything else, then iMyTrans is your best choice. With a user-friendly interface, the feature-rich tool insures all your WhatsApp transfer requirements to be fulfilled. Below are some features that it brings for you.
Main Features about iMyTrans
Step 1.Install and launch the program on your computer, choose Back Up WhatsApp on Devices and connect your phone to PC.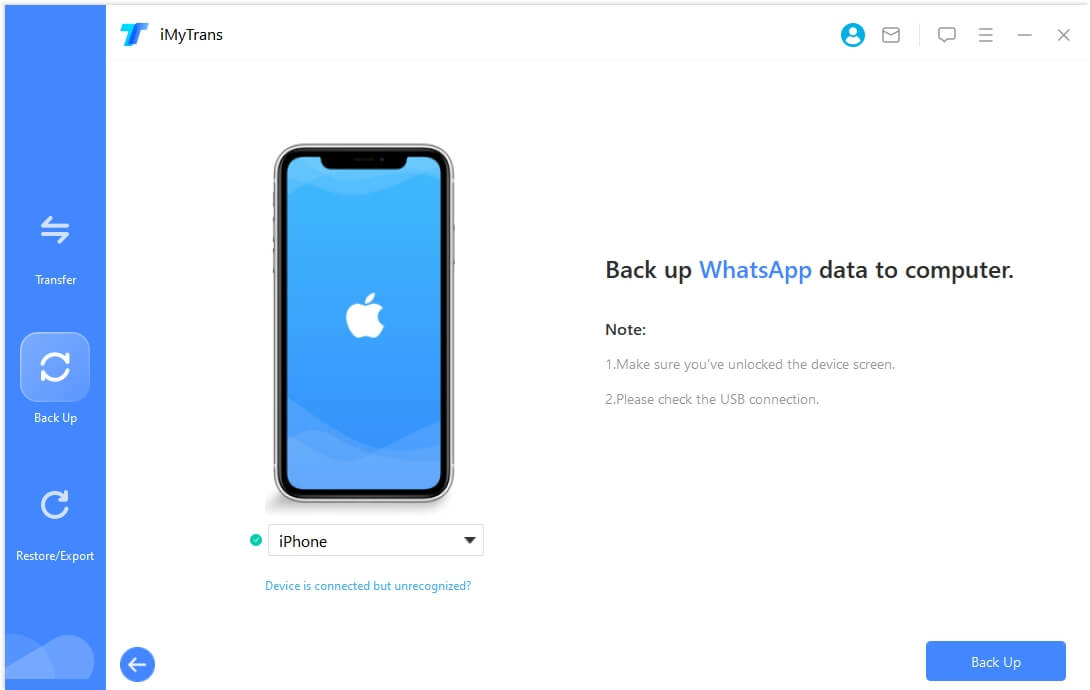 Step 2.Click on Back Up to start the backup process. Wait patiently and keep devices well connected.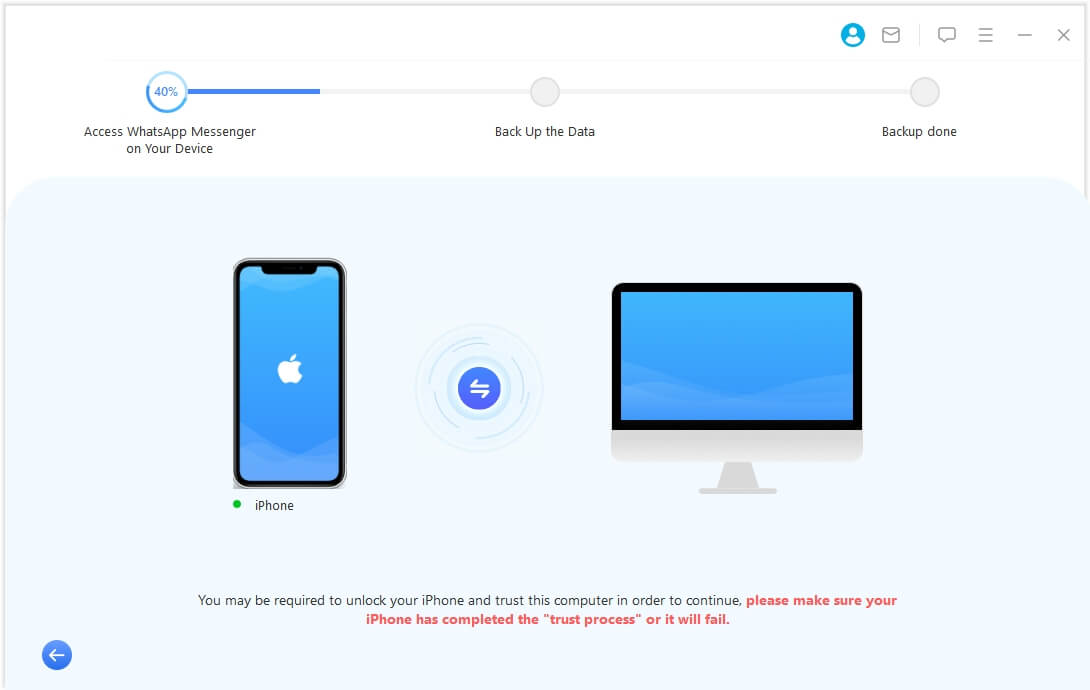 Step 3.When the program shows the process is done, go to Restore/Export WhatsApp Backup and find the latest backup you've just made.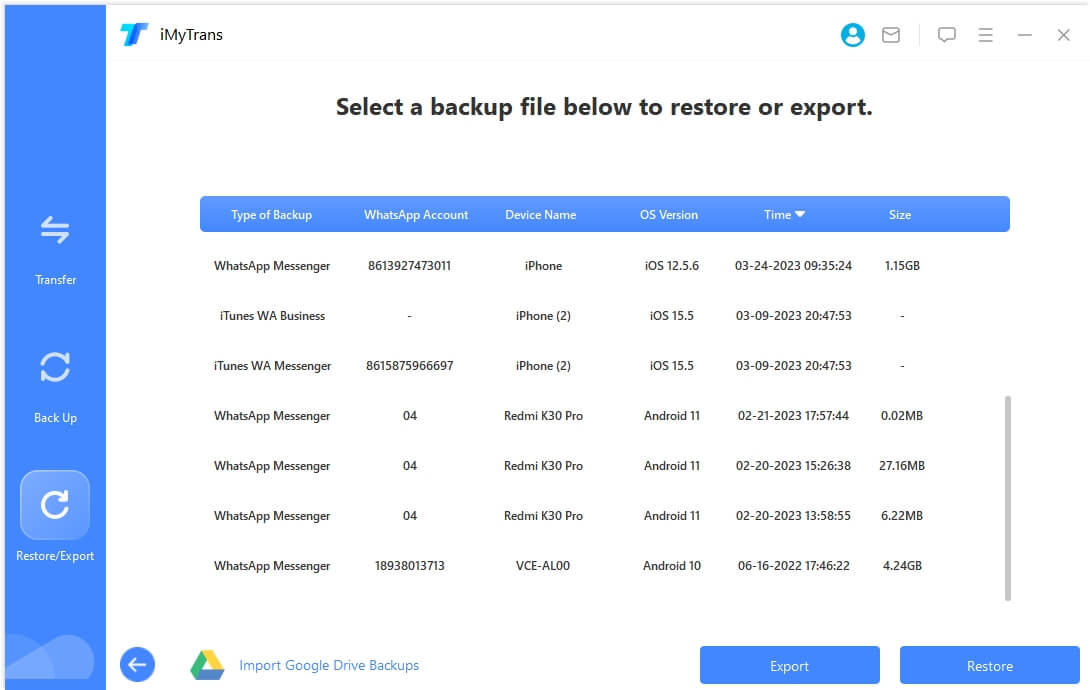 Step 4.After choosing Restore to Device or Export to Computer according to your needs, you can finally preview and finish the last step.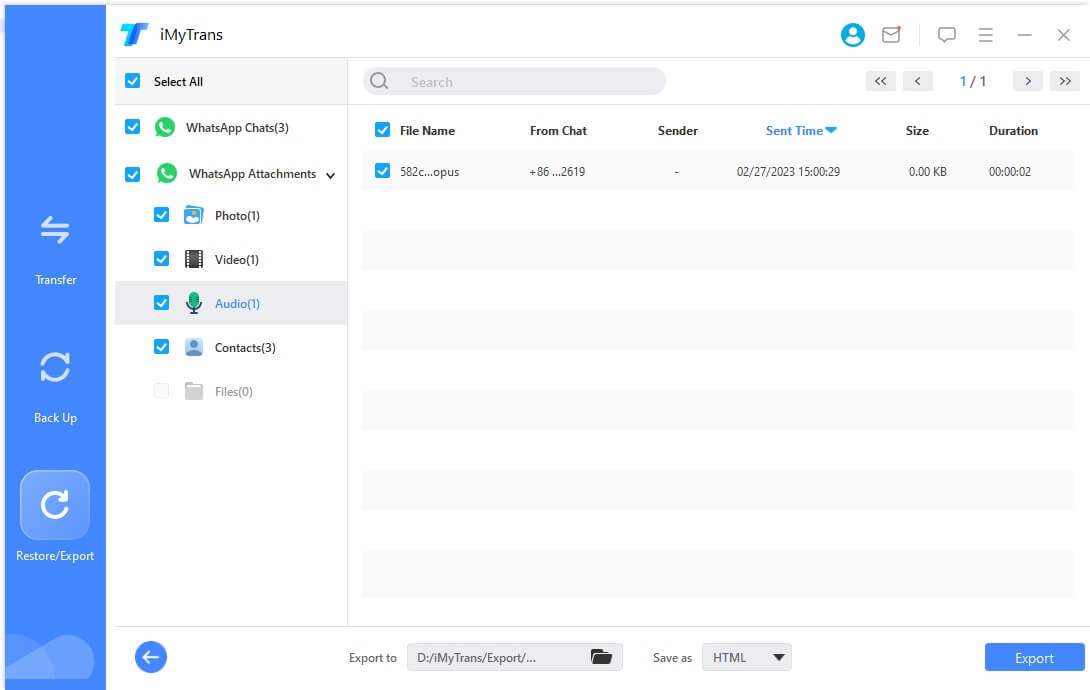 Part 2. Export WhatsApp Call History from iPhone with WhatsApp Pocket
Another tool that you can use to transfer your WhatsApp call history using iPhone is WhatsApp Pocket. Now, most of you may think you can email chat on your iPhone, and everything will be fine. However, it will not include the call history, and this is the part where WhatsApp Pocket is a very useful tool for you.
It works on a Pc, and you can use a Windows or a Mac pc. After you have installed WhatsApp Pocket on your Pc, you will need to follow these steps:
Start the WhatsApp Pocket tool and connect your iPhone using the USB wire.
Now select your iPhone in WhatsApp and select the WhatsApp Call option. WhatsApp Pocket will not start scanning for all calls. You may have to wait a few minutes for the process to finish.

After the processing finishes, you will see the whole WhatsApp history. From there, you need to select the Call tab. It will include all of the WhatsApp call information.

Press Export to text, and you must select a location on your PC to save it. You will export your WhatsApp call history to your PC from your iPhone.
Part 3. Find WhatsApp Calls Folder with File Manager on Android
Did you know how simple it is to find your WhatsApp calls from the file manager on your Android devices? Although the naming convention may not be the same, the process is similar for everyone. So, if you do have no to-call files, then you can easily find them on your Android device using the following steps:
Open File Manager on your Android device.
Go to the folder Android > Media > WhatsApp.

From there, find and open Database folder.
It is the calls folder, and the files will not be available to open. However, if you re-install WhatsApp and log in with the same phone number, you will get all your calls. It is that simple to find WhatsApp calls folder with file manager on Android. So, finding your records, exporting, and saving them can be easier on Android without using any tool.
FAQs: More About Exporting WhatsApp Chat
1

How to permanently delete WhatsApp call history?
It will be a long and tedious process if you want to permanently delete WhatsApp call history. You need to open the WhatsApp application and go to the calls section. You will have to individually delete call history using the delete method according to your device's OS.
2

How to retrieve WhatsApp call history on iPhone?
It is important to have a backup made for iPhone if you want to retrieve call history. So, when you re-install WhatsApp on your iPhone, you need to use the Restore option during the setup process. Restoring the latest backup will get your chats back.
Conclusion
WhatsApp call history export/delete can be hard to deal with unless you have the tool for your device. So, if you were looking for WhatsApp call history export options, we hope that now you know the most efficient method.