WhatsApp is one of the most excellent and reliable apps designed by the tech geeks as you can send messages, media files, and voice notes and opt for audio and video calls.
However, it has resulted in trust issues in couples, which is why a partner likes to keep an eye on the other. So, if you are wondering "how to track my wife's WhatsApp messages?" you have come to the right place because we have all the tips and tricks you need!
Part 1. Can I Read My Wife's WhatsApp Messages without Her Phone?
Yes, it is possible to read your wife's WhatsApp messages even if you don't have access to her phone. For this purpose, monitor apps are utilized as they are designed to track online activities and data transfer (yes, including messages). It's the safest way of accessing the messages without getting caught red-handedly for people who are thinking, "how to track my wife's WhatsApp messages." However, you will need one-time access to their phone to install the monitor apps on the target device!
Part 2. How to See My Wife's WhatsApp Messages without Her Phone
If you want to access the wife's WhatsApp messages when you cannot access her phone directly, it's needless to say that the monitor apps won't work as these apps have to be installed on the target device to work. However, there are other ways to read, monitor, and track the messages mentioned below. So, if you are wondering how to check my wife WhatsApp phone without her phone, below is your guide!
2.1. Track My Wife's WhatsApp Messages without Her Phone using ChatsBack
One of the safest ways to check messages is to use iMyFone ChatsBack. This is because it's the best WhatsApp messages recovery software. Using this tool, you can see the deleted messages as well. Some other features of the app include;
Retrieves the deleted messages and media files directly from the backup platforms and smartphone.
It helpspreview the recoverable data before you conduct the final recovery.
Recover messages and organizethem into different files.
It's available for MAC as well as Windows.
Final recovered files can be exported to mobile devices and PCs.
At this point, it's clear that iMyFone ChatsBack is a reliable platform for people who want to know, "how can I see my wife WhatsApp messages?" However, to know the exact way of monitoring the messages!
Step 1: To begin with, when you download iMyFone ChatsBack on the computer, open the app, and choose the "Device storage" as it helps retrieve the local data and deleted records.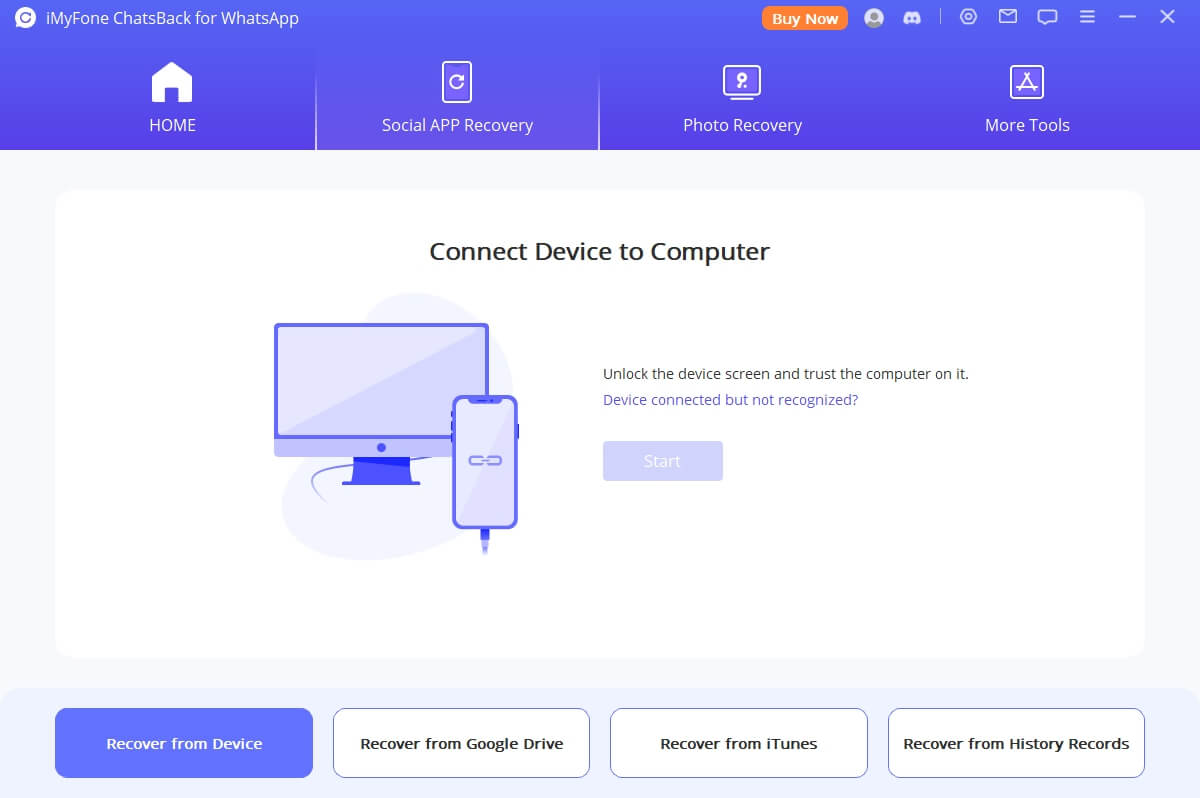 Step 2: Now, connect the target device to the computer with the help of a USB cable. Now, it will initiate the scanning process. Before starting the scanning process, you'll have to enter the information to verify your device. iMyFone ChatsBack will then scan and fetch the data from your device.
Step 3: At this point of "how to check my wife WhatsApp without her phone," you will be able to preview the data or messages, and you can recover the messages.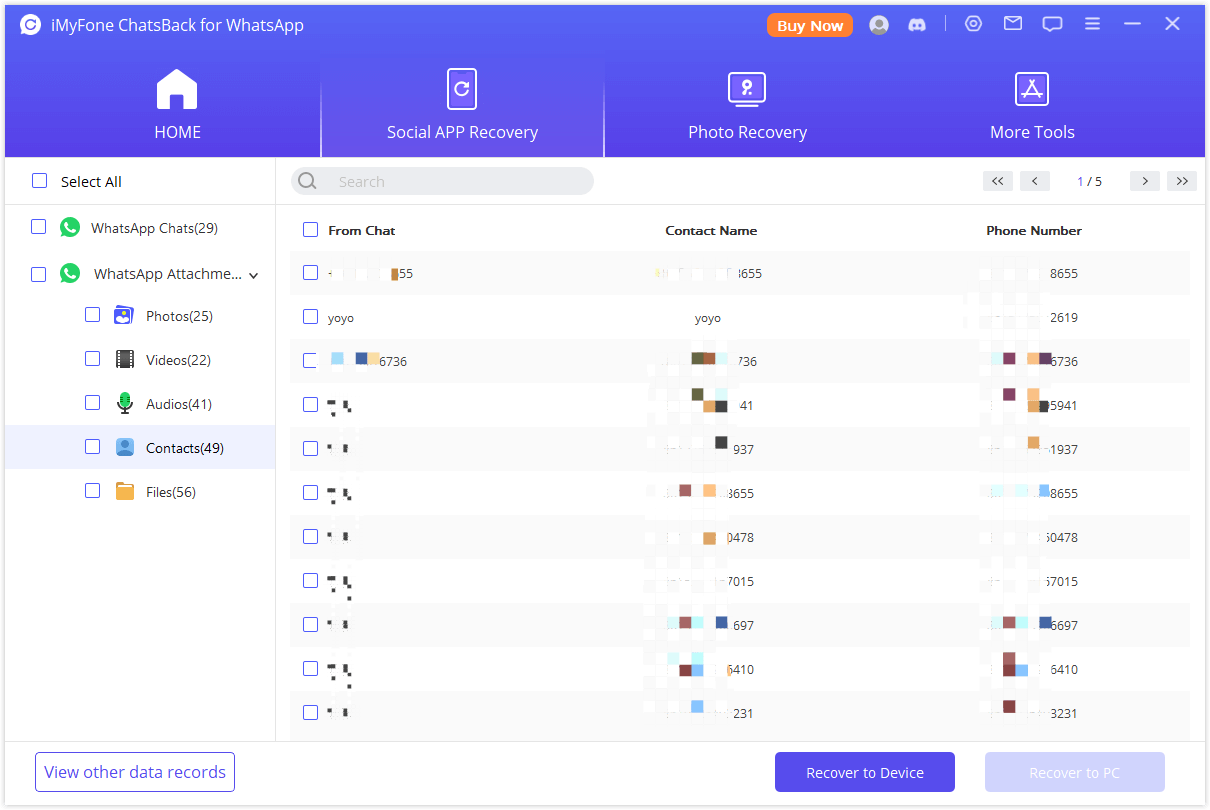 You can tap the "recover to PC" option and choose the file format and saving location. Once you hit the OK button, the app will be exported to the selected location. Then, you can simply open the file and check out the messages.
If you've been searching for "how to check wife WhatsApp," then this is the perfect solution for you.
2.2. Monitor My Wife's WhatsApp Messages using WhatsApp Web
If you are still thinking, "how to see my wife WhatsApp chat," and want to know the easy solution on how can I monitor my wife WhAtsapp messages, then you can use WhatsApp web.
For this purpose, you have to follow the below steps:
Step 1: Open the WhatsApp web version. (www.web.whatsapp.com)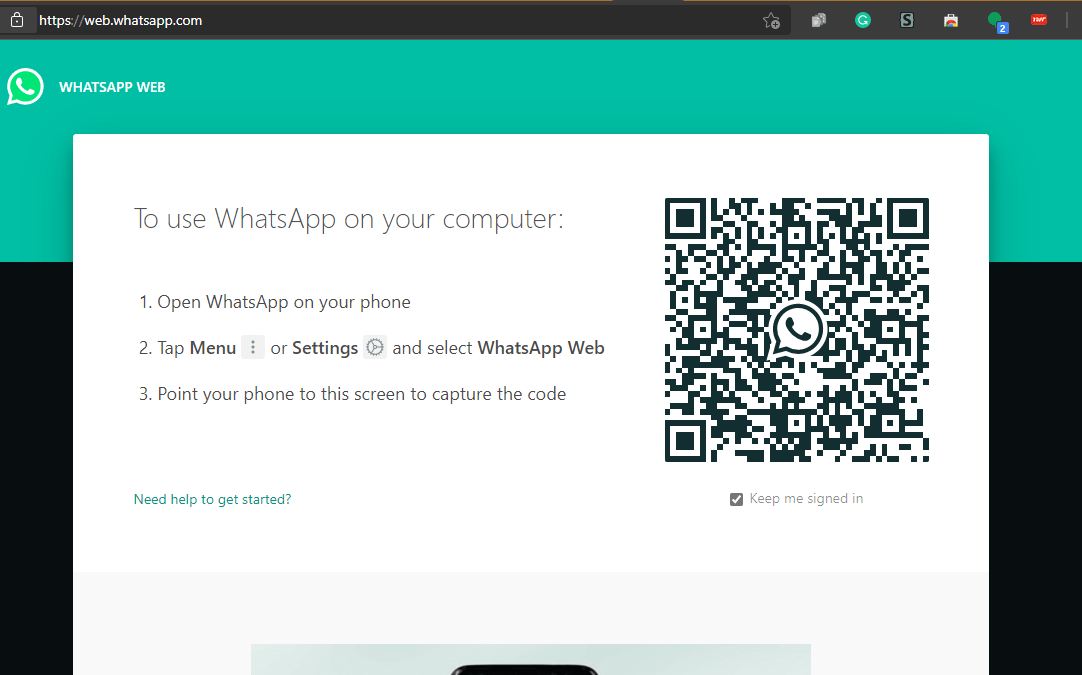 Step 2: Open your wifes' WhatsApp and click on the three dots at the top corner.
Step 3: Click the linked device and again click a link device option. Use the QR code of your wife's WhatsApp to sign in to the web version. You will need access to your wife's WhatsApp for the QR code. In addition, you will need to sign in again if you close the window.
But, this method has some risks involved.
Your wife can notice that WhatsApp is being run on multiple devices.
Once the conversation is made and deleted by the wife, you won't be able to see it.
If your wife links WhatsApp on another device, you will lose access to your web WhatsApp.
If someone else has access to your laptop / pc, he/she may misuse it and can have access to your private data.
Part 3. FAQs
1. How to read my wife's deleted WhatsApp messages?
If you are wondering "how to read my wife's WhatsApp messages?" you will need iMyFone ChatsBack as it helps retrieve the deleted messages.
2. How to access my wife's WhatsApp?
You will need to install a monitor app if you are looking for ways of "how to access my wife WhatsApp?" On the contrary, you can also use iMyFone ChatsBack to access the messages.
3. Can you check someone's WhatsApp message without them knowing?
Yes, checking someone's messages on WhatsApp without knowing if you opt for a monitor app is possible.
Conclusion
Above, we've mentioned different solutions on how to check wife WhatsApp. Having access to someone's WhatsApp messages can be a challenging topic. This is because WhatsApp has enabled end-to-end encryption, which restricts one's ability to access others' messages. However, you can depend on iMyFone ChatsBack to access the current and deleted WhatsApp messages!