WhatsApp is one of the renowned instant messaging apps in 2019. There are almost 1.5 billion users of WhatsApp all around the world. This app provides incredible features regarding communication. So these stunning features make it the perfect app to use it both personally and professionally. Therefore, this app contains information with great value.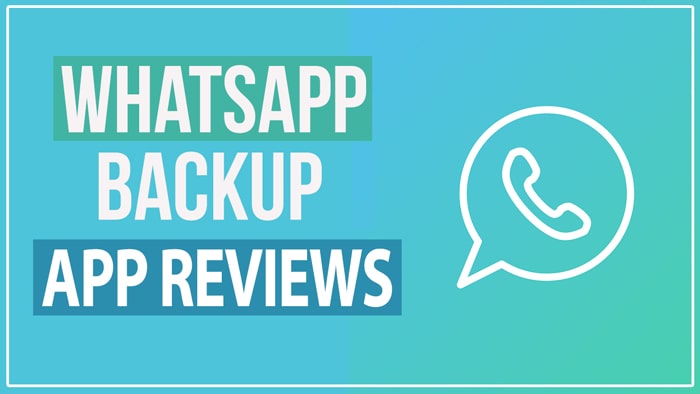 What if you have some really important conversations? Furthermore, can you afford to delete your special one's chat from your WhatsApp? So data in all forms is precious. Unfortunately, you can lose this data due to some technical reasons. So it is important to keep your data safe.
Therefore, many people seek for WhatsApp chat backup apps. These WhatsApp backup apps not only facilitates them to restore conversations but also media files as well. For the ease of the users, we have enlisted the top 8 most useful WhatsApp chat backup apps.
Features to Consider While Choosing WhatsApp Chat Backup Apps
First thing first! Before we dive deeper into the list of different WhatsApp backup apps. Let's take a glimpse of some most important features that most users consider before buying the right product. So we will rank different apps on the bases of these factors. So carefully read this article ahead! Here are some essential factors to consider.
1. Price

Price is the most important factor. The majority of people consider this factor before purchasing an app. Are you looking for a cheaper app? Well, price is not a deciding factor. Just looking at the price, you can't describe the quality of the product.
The cheap application doesn't mean low quality. Some cheap applications provide high-quality work. On the other hand, the expensive application doesn't mean high quality. So do consider some other factors before purchasing an app!
2. Compatibility

Compatibility is another crucial factor. Before buying an app, check the compatibility of that app to the system. Moreover, you should keep in mind your own routine as well.
3. Success rate

The success rate can be the deciding factor. Do check the success rate. Go for an app that has a greater success rate. The success rate basically shows the quality of the product. If such an app is a lit bit costly, you should still go for this app.
4. Ease of Use

It is another important factor to consider before purchasing an app. No one likes complexity. Users most often go with simplicity. The simple and interactive interface provides the best user experience.
Top 7 WhatsApp Chat Backup Apps
So far, you have a good idea to choose the best application according to your needs. In this section, we will discuss different WhatsApp backup apps. Furthermore, we will also provide some pros and cons to all applications. Check out the chart below to have a complete understanding before we talk about these apps.
Price
Free Trial
Compatibility
Success Rate
Ease of Use (Interface)
iTransor for WhatsApp
$49.95/10 Devices/Lifetime
Yes
All Android and iOS versions
100%
Very Easy
iTransor Lite
$39.95/2-5 iOS Devices/1PC/Lifetime
Yes
Only for iOS devices
100%
Very Easy
CopyTrans Contacts
$19.99
Yes
Only for iPhone devices
95%
Difficult
dr.fone
$139.95/5 Devices/1 Year
Yes
Both Android and iOS devices
100%
Easy but Confusing
Backuptrans
Win: $49.95/8 Devices/Lifetime

Mac: $54.95/8 Devices/Lifetime

No
Both Android and iOS devices
95%
Fair
Super Backup & Restore
Free
Totally Free
Only for Android devices
70%
Difficult
Syncios Data Transfer
$29.95
Yes
Both Android and iOS devices
70%
Fair
1. iTransor for WhatsApp
iTransor for WhatsApp is a great addition in the worlds of WhatsApp chat backup application. This implausible app comes with all exclusive features to backup your data.
If we examine this app at the previously mentioned factors, this app fulfills your entire criteria. Most applications use cloud services to store backup data. However, this application store your entire data locally. So there is no chance of leakage data at all. Therefore, this application is 100% safe.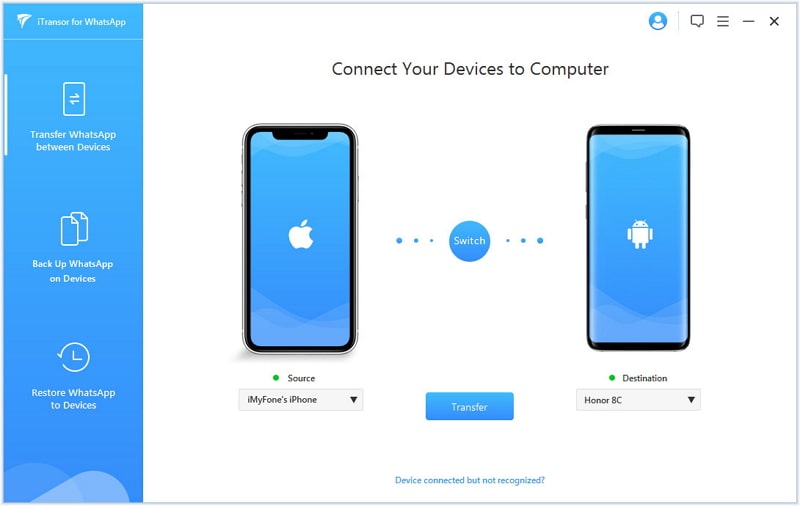 Look at the success rate of this application that is 100%. It has compatibility with both iOS and Android devices. It supports almost all types of file formats. If we compare the price with its provided features, the app is available at the fair price.
Pros
This app supports cross-platform transferring WhatsApp. It means you can move WhatsApp from Android to iPhone and vice versa.
It allows you to move WhatsApp from Android to Android and from iPhone to iPhone.
This application supports all iOS versions.
It offers a 100% success rate.
It offers a free trial of backup functions. So you can use it to check the software compatibility with your phone.
This app further provides a money-back guarantee for an entire month!
iTransor for WhatsApp creates a complete backup history. It means this app doesn't overwrite the previously created backup as many applications do.
Cons
The cons of this app not found yet!
2. iTransor Lite
Before we move ahead, it is important to know that iTransor for WhatsApp and iTransor Lite are two different applications. It is another most effective to backup your chat history. If you are looking for the simplest app for backup, iTransor Lite is an optimum option. You can use it to backup your data from your device and iCloud as well.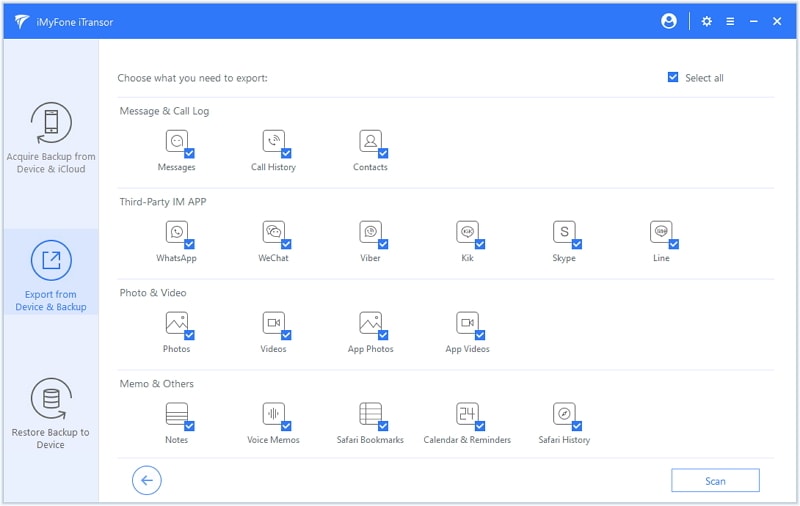 iTransor Lite further helps you to manually create a backup for WhatsApp. It means you can selectively choose contacts and conversations that you want to choose. So it is the best option if you want to create a backup for your most important data. The app is available at an affordable price with a 100% success rate!
Pros
This app offers some of its services free of cost.
iTransor Lite supports over 18 types of data.
It maintains the entire history of backup and doesn't overwrite the previous one.
The app is compatible with all iOS versions.
It provides the best user experience.
Cons
This app is only available for iOS users.
3. CopyTrans Contacts
If you are looking for a reliable backup app, add CopyTrans contact on your list. It allows you to restore your data in no time. Furthermore, it enables you to edit, manage, and retrieve your contacts as well. Also, with the help of this app, you can print messages and can export them into different formats like HTML, CSV, Word, and PDF.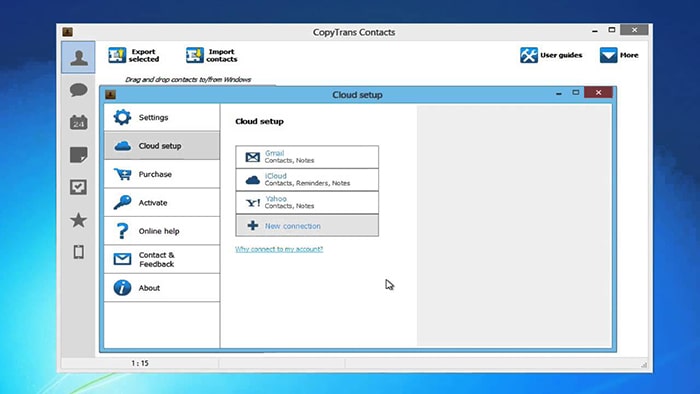 Moreover, CopyTrans Contacts helps to transfer data from one iOS device to Gmail, Outlook, iCloud, Hotmail and Android. You would also be able to export all of your iCloud or iPhone notes to your PC.
Pros
You can get a lot of options when it comes to importing the data from Outlook, Gmail, desktop, and Android.
You can edit your contacts.
You can back up your contacts directly to your PC.
It comes at an affordable price.
Cons
The interface is slightly bland.
You won't be able to eliminate duplicate contacts from the list.
It has compatibility only with iOS and doesn't work on Android devices.
4. dr.fone
dr.fone is capable of recovering your chats with a one-click option. No matter which operating system you use. Moreover, this app helps you to transfer all the data from one device to another. This app makes you capable to unlock the screen of your smartphone.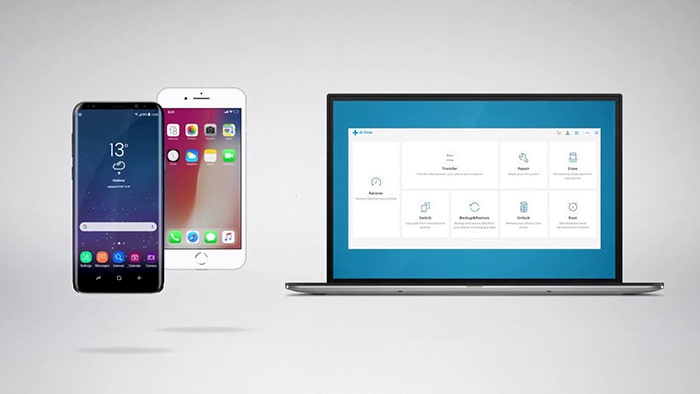 In addition to this, with the help of dr.fone, you can back up your WhatsApp and iMessage conversation as well. It also makes you capable to transfer your media files. However, it doesn't support all the versions of iOS and Android whereas iTransor for WhatsApp does.
Pros
This app offers a lot of features, including data recovery, editing, backup, restore, and much more.
It offers a user-friendly interface.
The app offers separate tools for iOS and Android.
You can transfer your files from one device to another with a single click.
Cons
The trial version doesn't come with the latest features.
It is restricted to some devices.
There are too many tools with all kinds of functions in their dr.fone toolkit, which is confusing.
5. Backuptrans
Backuptrans can be used to recover your contacts from WhatsApp. It also helps you to retrieve your messages from iTunes backup. In addition, it will allow you to transfer your data from iPhone to Android and vice versa. This means you will be able to migrate the media files, contacts, documents or videos between those two operating systems.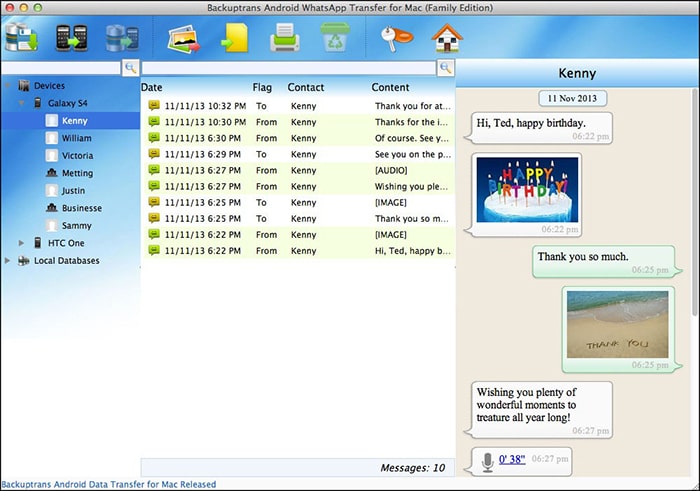 You can also move your contacts to the Mac database. However, it doesn't offer any free trials and sometimes faces compatibility issues.
Pros
There is a provision to transfer your data from Android to iOS.
Users can export SMS in different formats like TXT, CSV, Word or HTML files.
Cons
The interface is not user-friendly.
No free trial is available.
6. Super Backup & Restore
Super Backup & Restore can help you prevent loss of data. You can also restore your data from the SD card. Plus, it has a special feature that allows you to schedule backup automatically. In addition, you can backup text messages, call history and bookmarks.

Furthermore, it also offers migrating features as well so you can easily backup your data with a single click. However, it doesn't restore WhatsApp messages and only supports Android whereas iTransor for WhatsApp is compatible with both operating systems and can back up any type of data.
Pros
The app's interface is quite easy to use.
It's free from malware.
It offers automatic backup scheduling.
Cons
It doesn't offer a one-time backup option.
Sometimes it doesn't offer backup from Google drive.
7. Syncios Data Transfer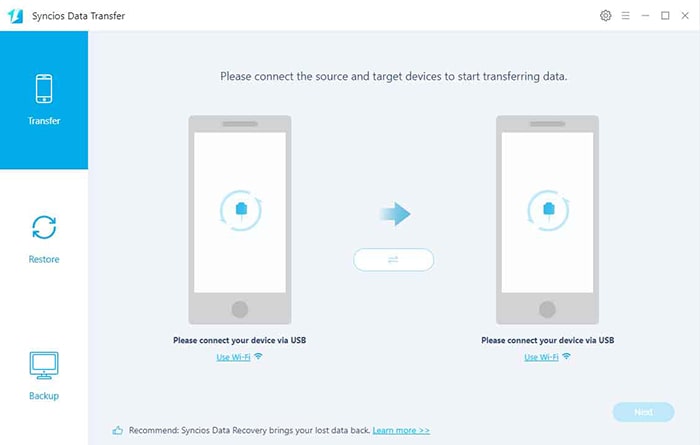 Syncios data transfer also has three recovery modes: backup, restore and transfer. However, Syncios Data Transfer does not transfer WhatsApp data although it also supports transfer between iOS and Android. This is the reason for pushing this app behind iTransor for WhatsApp.
Pros
The interface is user-friendly.
It offers a free trial version.
You can transfer contact, messages, videos, images and etc. between Android and iPhone devices.
Cons
Due to heavy load, the app starts hanging at certain points.
The tool doesn't support WhatsApp data transfer.
Final Words
Your data has significant importance. It is unaffordable to take any risk especially when you have important information in your WhatsApp. So it is imperative to create a regular backup for your WhatsApp chat backup. Furthermore, it is extremely important to use a secure and effective app to create WhatsApp backup.
So we recommend you not to save a few bucks by purchasing a cheap app. Your data security and safety are much important than your money. So if you need to buy an app, spend some extra bucks and purchase a high-quality applications. Remember the success rate of an app. So iTransor for WhatsApp has a 100% success rate among all and stands out in this list of WhatsApp Chat backup apps. We highly suggest you go with this application.