Jailbreaking lets the iPhone free from all the restrictions. It can run applications that are either not approved or restricted by Apple. Similarly, Jailbreaking sim card allows users to be free from carrier limitations and use whichever SIM card they want.
However, jailbreaking is not a simple process and requires to be done correctly to avoid any potential harm to your iPhone.
Part 1: How to Jailbreak a SIM Card
Before starting, it's important to know the jailbreaking method we will share with you affects your iPhone directly. There is also a bonus method that we will be sharing with you.
1

Jailbreak a SIM Card By Carrier
If you fulfill the criteria, it is one of the most commonly used and easy ways to jailbreak a sim card that many people are unaware of. Carriers are bound by law to remove the carrier lock after the given time by the regulations, which is normally 12 to 14 months.
Given that this law is not favorable for SIM carrier companies, they don't start this process on their own and wait for the user to call them. Upon calling the carrier, they offer lucrative deals to the customer to retain them and keep using SIM cards that don't belong to their network.
Before calling your SIM carrier, be sure to prepare the following details:
IMEI of your Phone.
Your phone number.
Social Security Number or password to the subscription service.
ID number (If applicable in your country).
Account name and number.
Once all the details mentioned above are ready, call and specify that you require NUC (Network Unlock Code) and follow the instructions. If you want to move your phone number to another SIM card later, then it's highly recommended to request PAC (Porting Authorisation Code).
2

Jailbreak a SIM card with RSIM or XSIM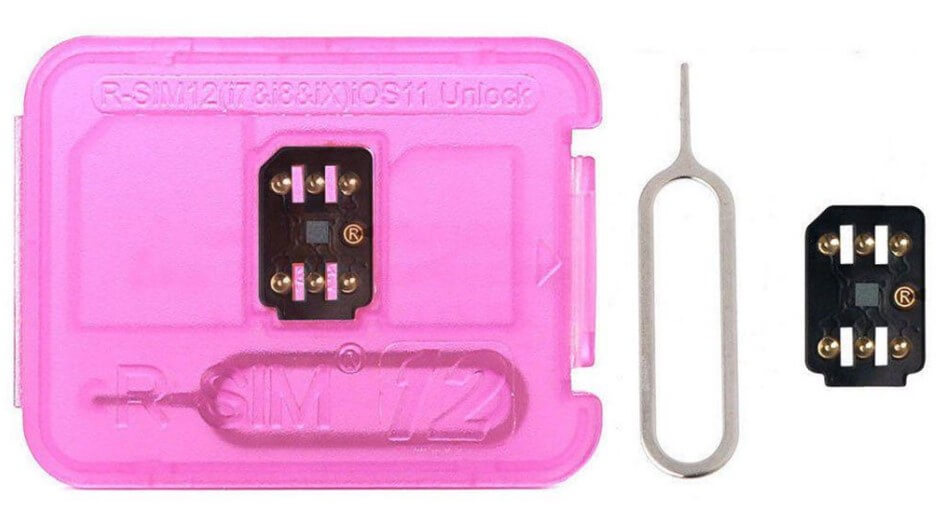 Using an R-SIM card to unlock your iPhone is very easy as long as you follow the steps below:
Step 1. You will need to remove your current regular SIM card from your iPhone and then put the R-SIM card right beneath the regular SIM card. You will then put back the SIM card onto its rightful tray and also put the tray back into your phone.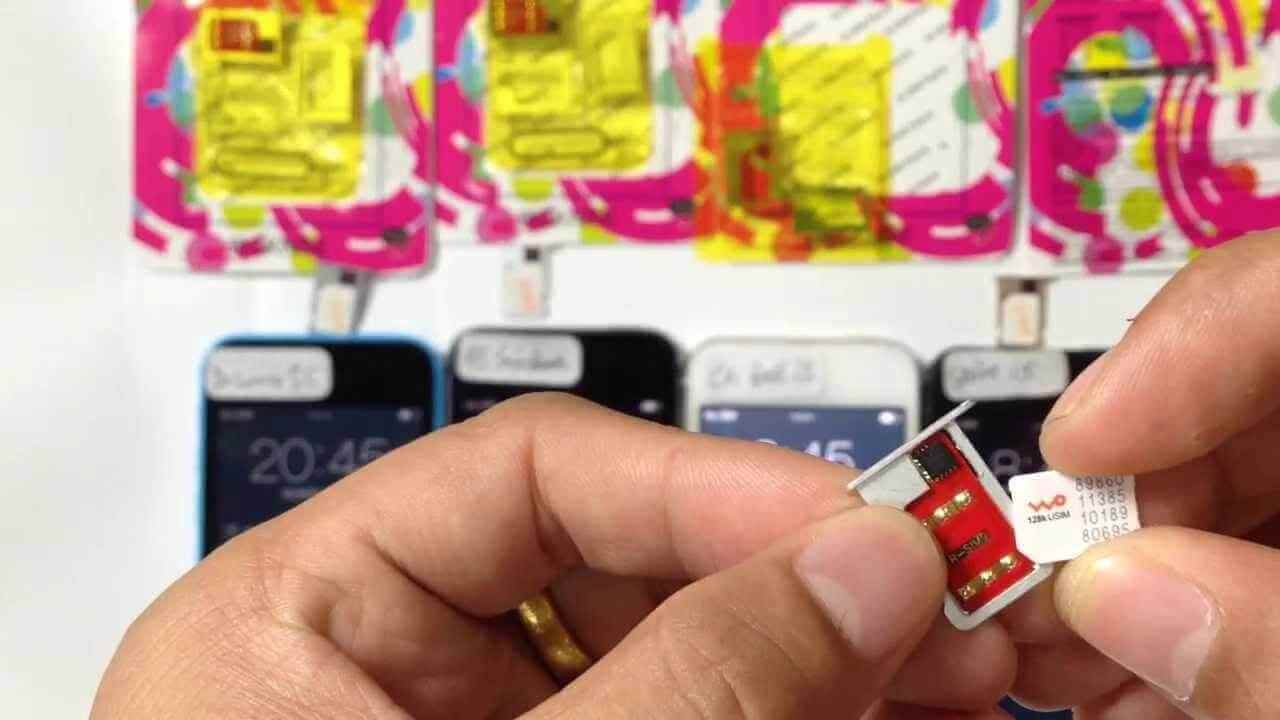 Step 2. Switch your iPhone on and press the Home button.
Step 3. You will then choose the option of emergency call and you will type in *5005*7672*0# or *5005*7672*003. You will then tap on the dial button which is green.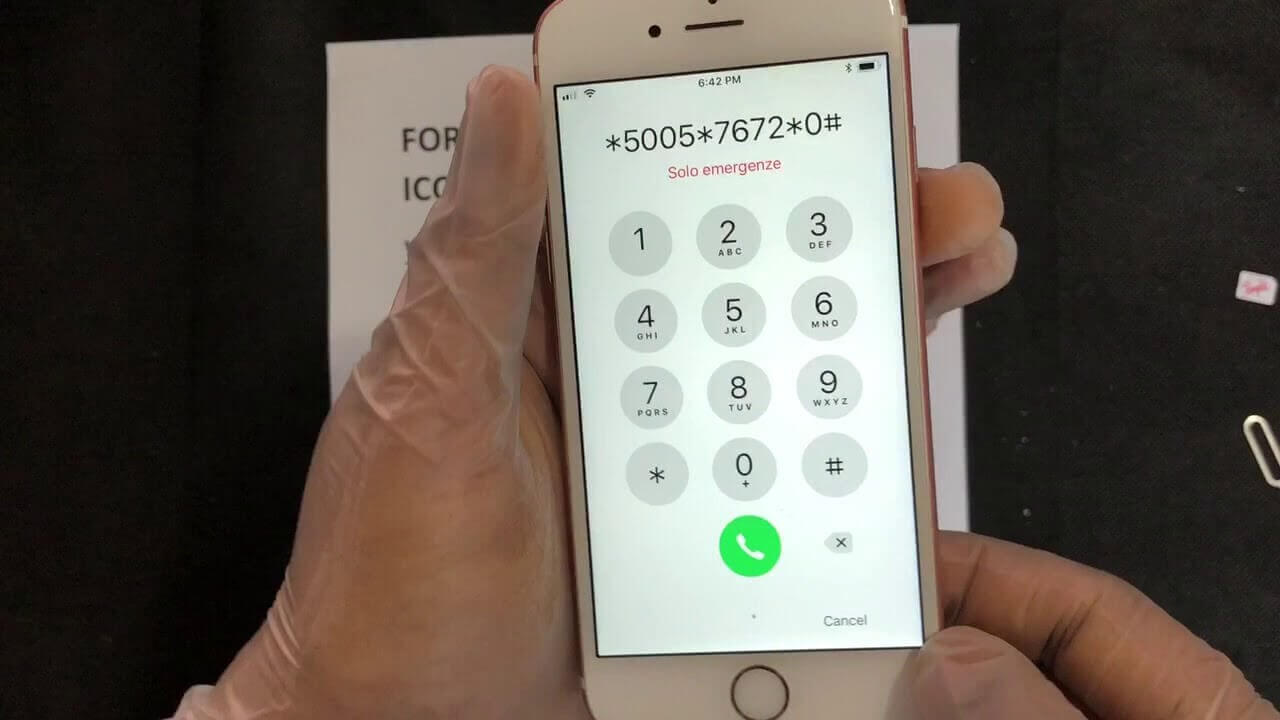 Step 4. Choose the option of 'Edit ICCID'. Enter the 20-digit ICCID code provided by the seller.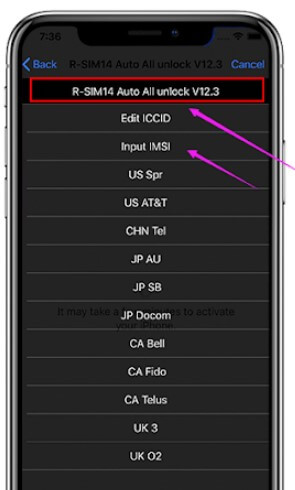 Note
If you get a message that says "SIM Not Supported", you will be required to restart your iPhone and that error message will disappear.
If you have a message saying "No Service", you should go to the menu of your SIM applications and then tap on the Regain SIM signal.
Once you have successfully unlocked your iPhone, you should keep the R-SIM card in at all times. You should not factory reset your phone at any time because you will wipe off all of your previous settings.
You also should not use two R-SIM cards along with each other.
3

Jailbreak a SIM card Through IMEI Unlock
Unlocking your iPhone through IMEI unlock is a paid way to jailbreak your SIM legally with any carrier worldwide. It's an effective and permanent method to jailbreak your SIM. You must have your iPhone IMEI with you to start the process. There are two ways to find your IMEI.
(1). Tap Settings > General > About, and go through the list to find IMEI.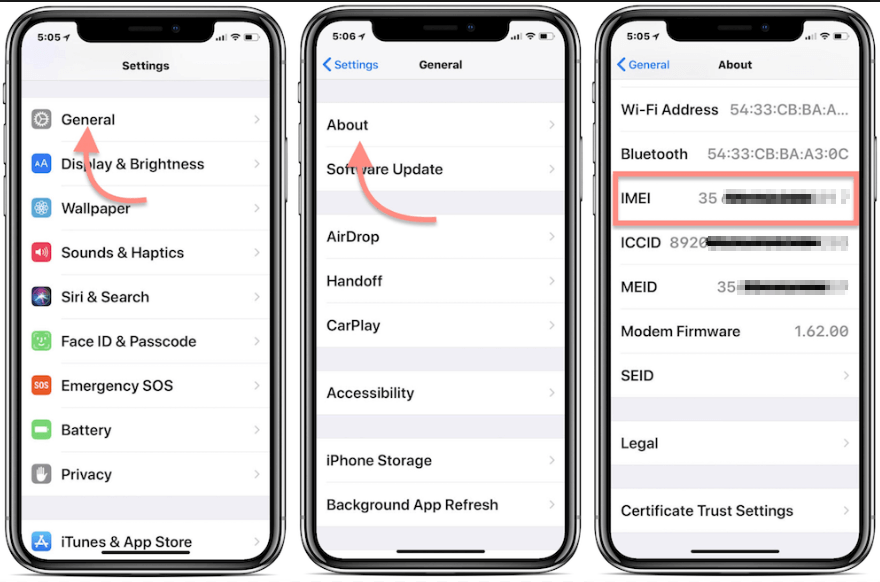 (2). Dial *#06#*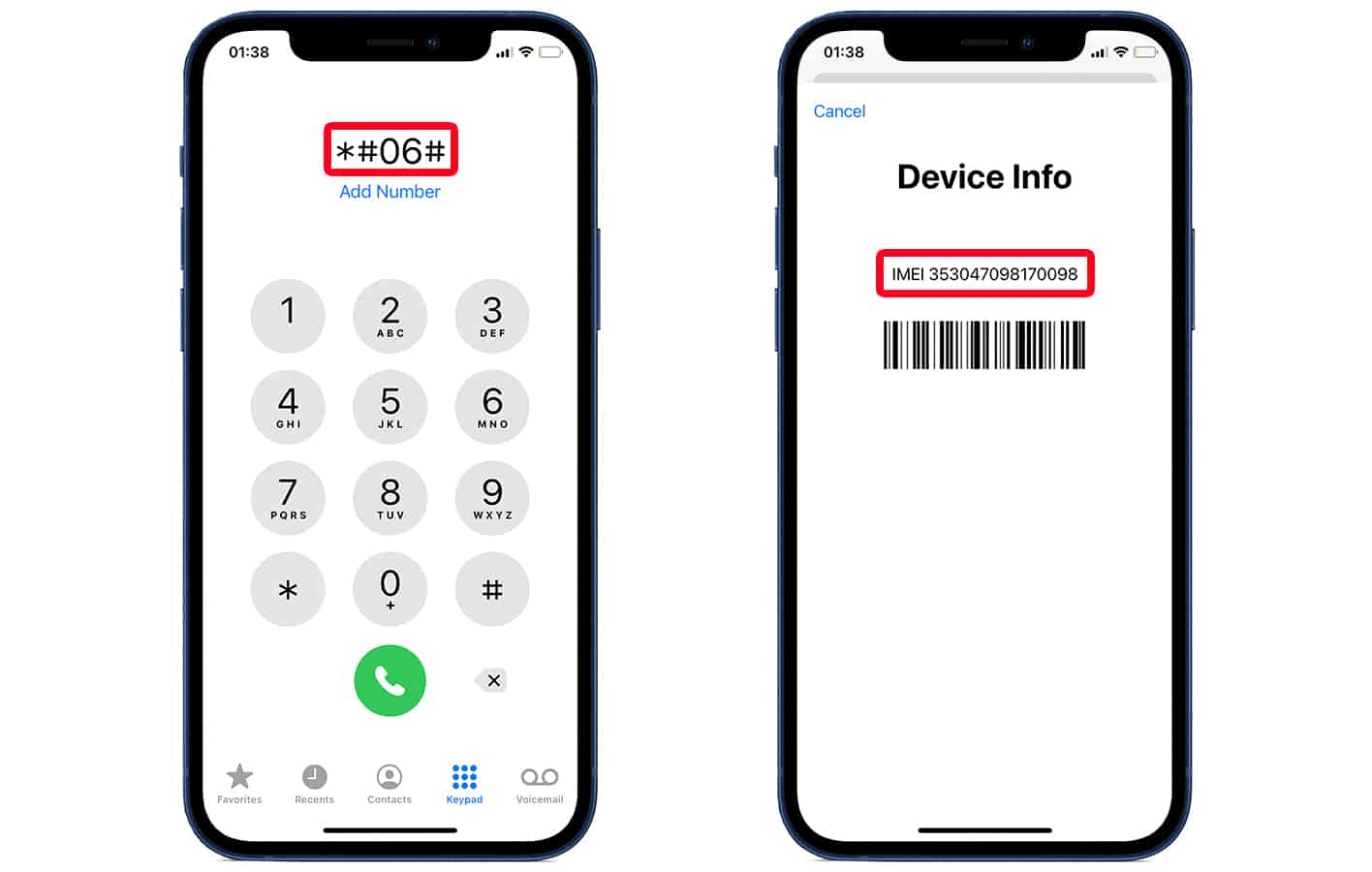 Once you have IMEI with you, there are two easy and effective ways to jailbreak a SIM card using IMEI.
Method 1

AppleiPhoneUnlock

Follow these steps to jailbreak SIM using AppleiPhoneUnlock.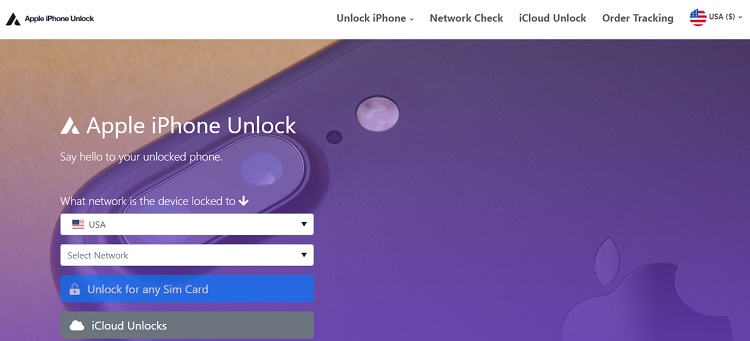 Select your carrier and country from the list.
Enter IMEI to proceed.
Click on the 'Unlock for any SIM' option.
Pay the required payment.
AppleiPhoneUnlock will generate a request to unlock and allow the IMEI in the Apple activation database.
You will receive a jailbroken e-mail within 1-5 days.
Connect to the internet (Activation will be sent Over-the-air).
Your SIM is now jailbroken.
Method 2

DoctorSIM

Follow these steps to jailbreak SIM using DoctorSIM.

Go to DoctorSIM unlock Page.
Click on 'Unlock' from the Unlock Menu.

Choose your iPhone model.

Choose the country and the carrier you want to dispose of.
Provide your e-mail ID and IMEI under the contact details ( To get process completion notification, enter your current SIM card number).
Pay the required payment.
The process will take 24 to 72 hours to complete.
You will receive an e-mail with the instructions on how to enter the passcode.
After entering the passcode, your SIM will be jailbroken.
Part 2: The Disadvantages of Unlocking SIM via Jailbreak
1

Not a Permanent Solution
The biggest drawback of jailbreaking your phone is that it is not a permeant solution. Once you update your iOS, all the efforts that went into jailbreaking will be lost. If you converted to a different SIM carrier, you would be required to return to that carrier you jailbroke from. This repetitive procedure turns many users away from jailbreaking again.
2

Risky Procedure Solution
The iOS updates keep optimizing the device's security to defend against the latest malware. A jailbroken device that is not updated for a long time is a child's play for the hackers to hack all of your phone's data.
3

Warranty
Jailbreaking is not illegal in the US, but manufacturer like Apple is not happy with this and still prohibits their users from staying away from jailbreaking. If you still proceed with the Jailbreaking, your device's warranty will be expired.
4

Bricking
Bricking refers to stopping the functioning or crashing of the system. If it happens, there will be no other option than restoring the whole thing and securing whatever data you can. Although the bricking is reported to occur rarely, there is still a chance that it may not be worth taking for many regular users.
5

Lack of Applications
Many popular and regularly used apps do not support jailbreaking. Although there are other ways to make them work or download alternatives, official support from the company will not be available. Making this trade to sacrifice regular apps may not be ideal for some users.
6

Damage to other Devices
The users love the connectivity feature of the Apple devices, making them stand out from the competition. However, this can also cause concern if your jailbroken iPhone gets hacked. The user can breach all the personal data stored on iOS.
Extra Tip: Unlock Your SIM Card on iPhone Easily
For those who are having issues with unlocking SIM carrier, and their iPhone is also blocked. With this app, iMyFone iBypasser is an app specially designed, you can solve your queries.
Key Features:
It can unlock SIM no matter which carrier is from, without the need to contact the provider.
You are free to use any SIM carrier around the world after the unlock.
You can also turn off the feature of without a password.
Besides the iBypasser' iPhone SIM unlock feature, it also comes bundled with bypass iCloud activation lock, removes lock screen and bypass activation, turn off FMI.
Video tutorial to unlock carrier-locked iPhone with iMyFone iBypasser.
Steps to Bypass iPhone SIM Lock
Step 1. Download and install iMyFone iBypasser on your Mac or Windows. Open it and choose "Remove iPhone SIM Lock" and hit Start.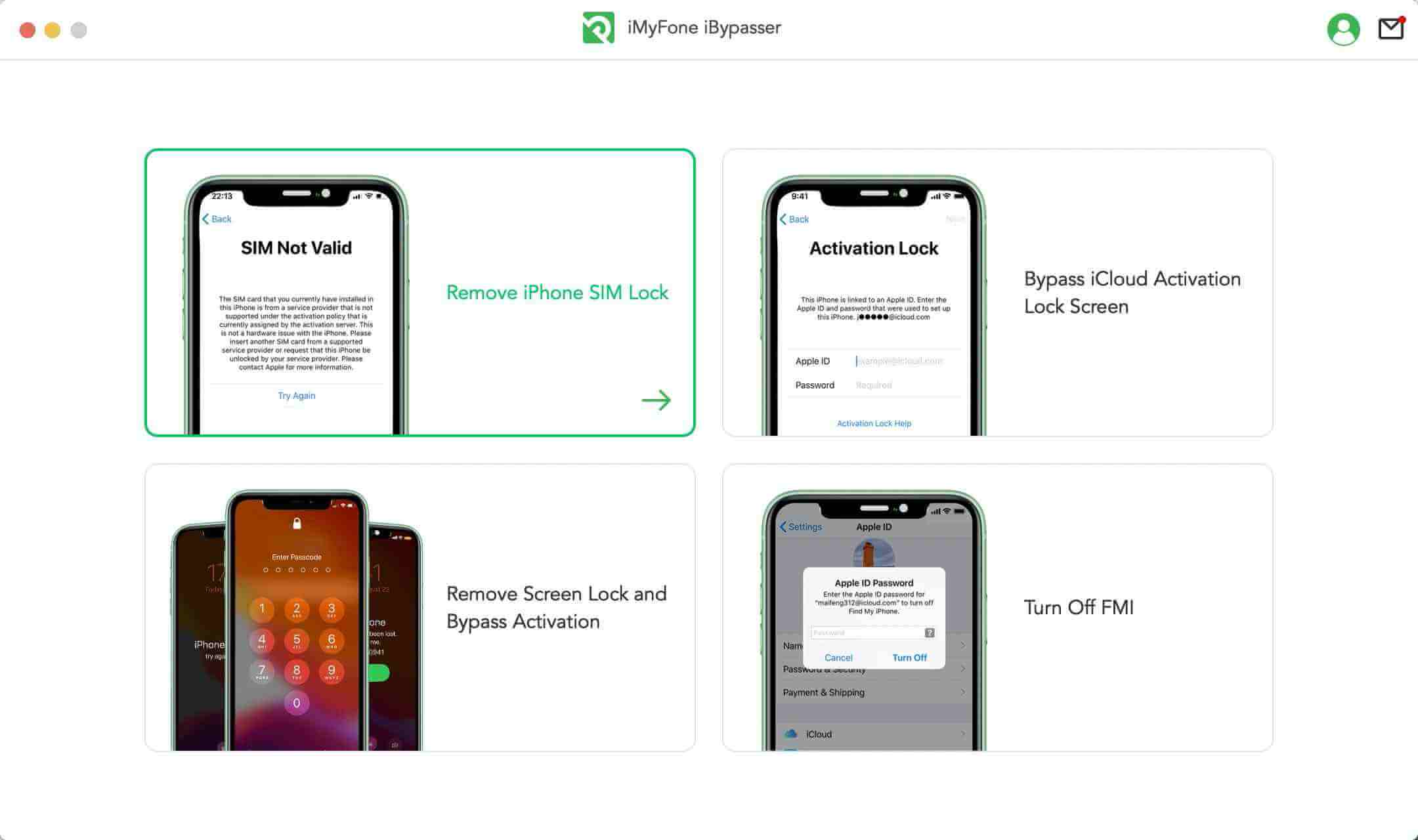 Step 2. Connect your iDevice to PC with USB cable.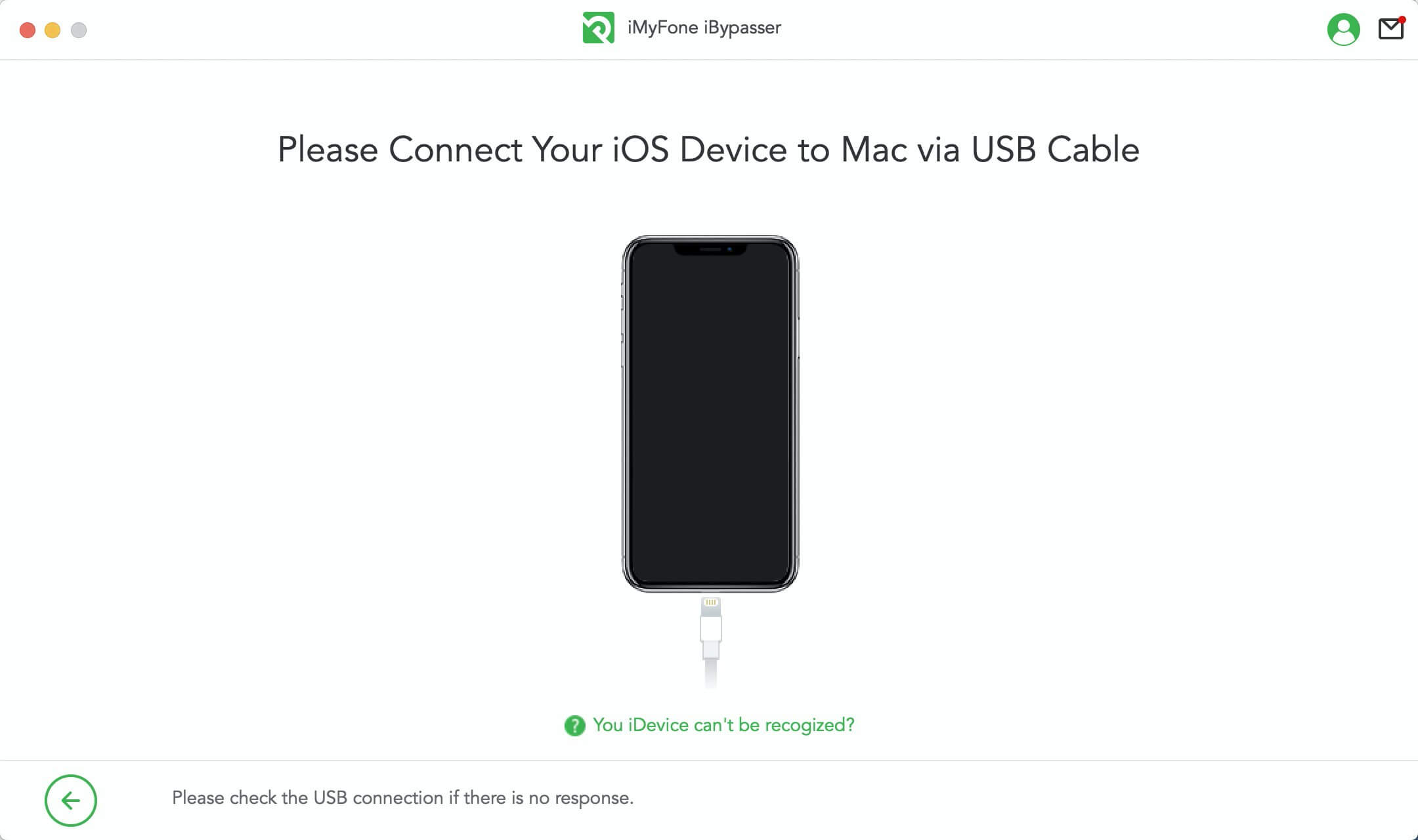 Step 3. Click Next to jailbreak the device.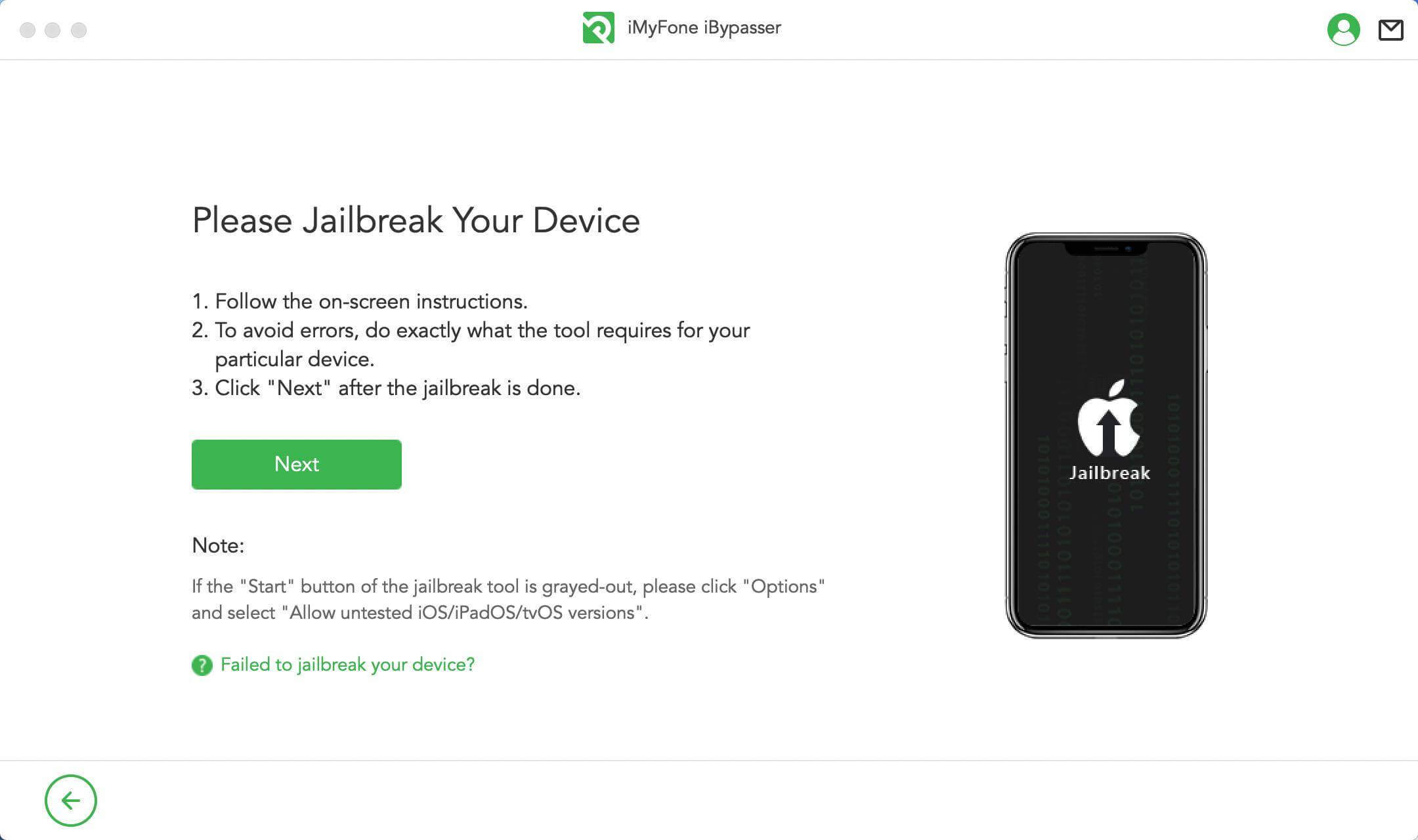 Step 4. Comfirm your device's information.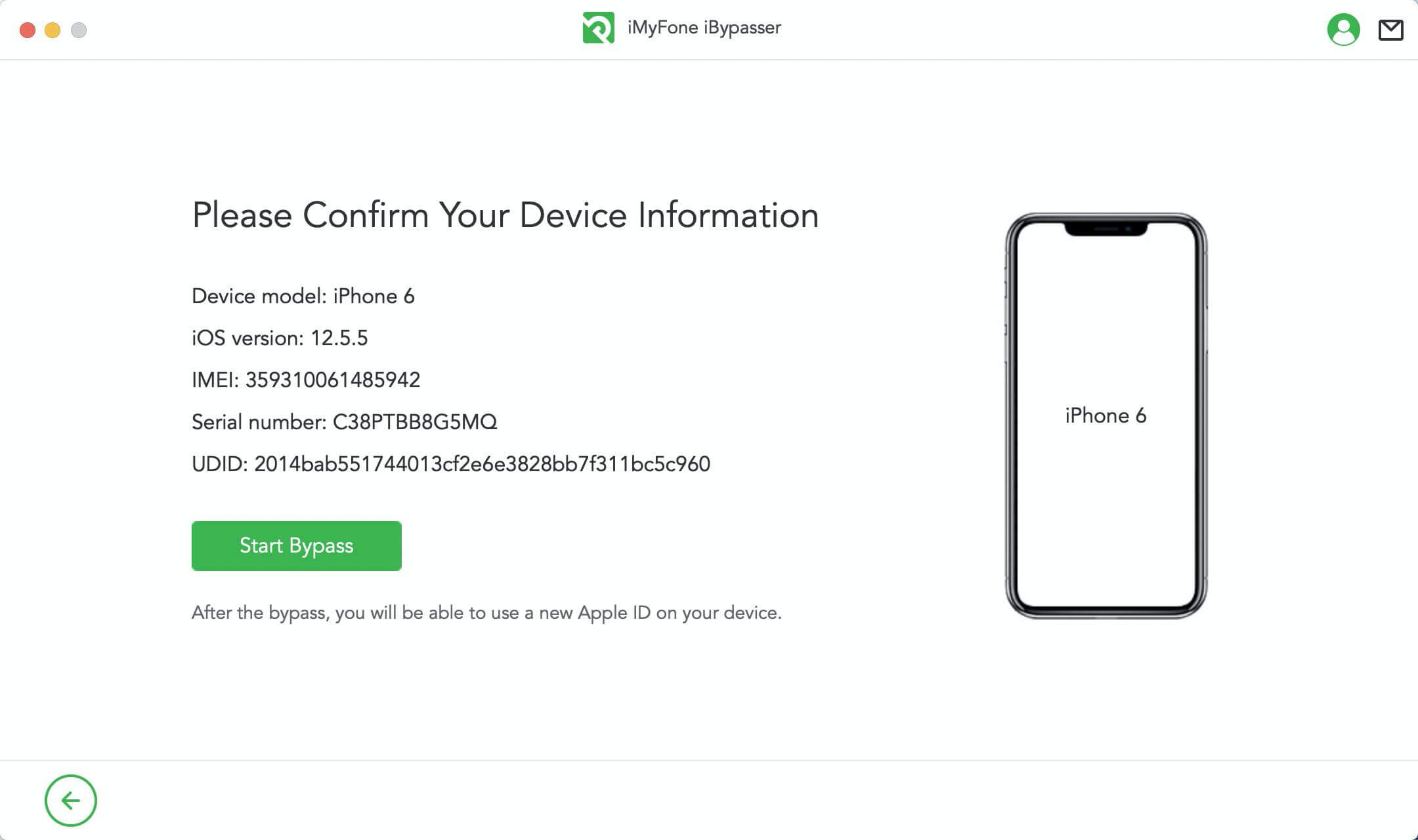 Step 5. Wait a minute to unlock the SIM lock.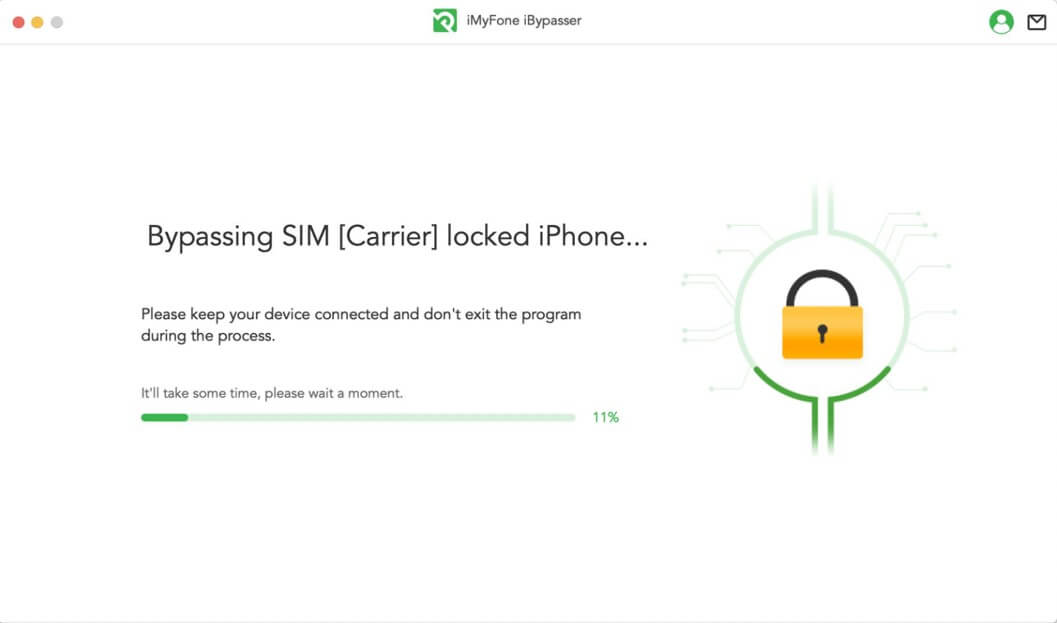 Step 6. Now successfully bypass the SIM lock.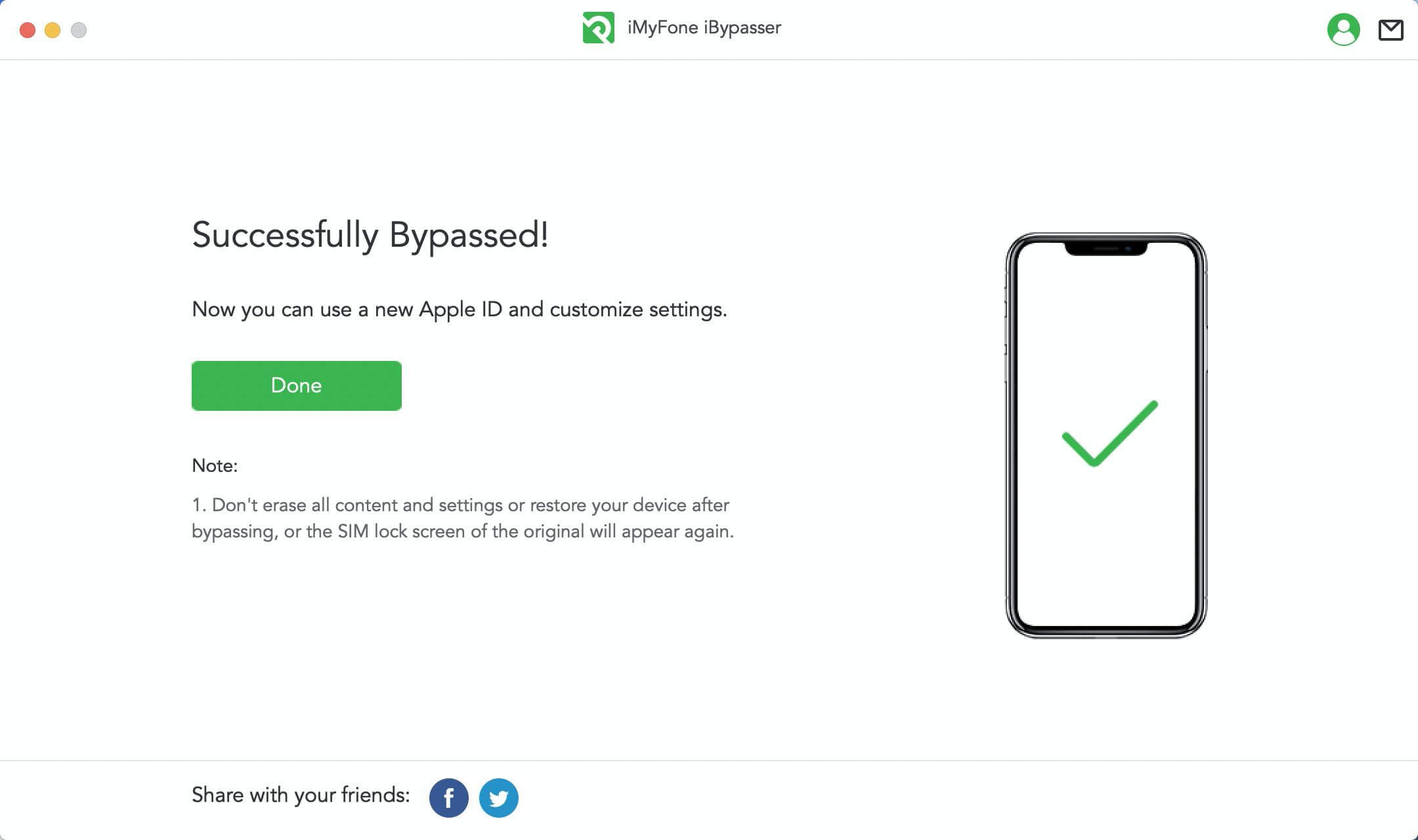 Conclusion
Jailbreaking SIM of the iPhone gives you the freedom to choose a carrier you always wanted to use. But, there is some downside that comes with it that could affect the user's decision and backing out from jailbreaking. However, iMyFone iBypasser' iPhone SIM unlock feature is easier and compromises the security of your device.