When I discovered that my iPhone had the Find my phone feature enabled, I panicked. I had been struggling with how to turn off find my iPhone without my parents finding out.
I did some research and found iMyFone iBypasser. It was very easy to use and quick. Best of all, it was 100% safe from malware or other harmful programs. I decided to write a blog about it so that others would know about this great program too.
Part 1. How to Turn Find My iPhone Off Completely without Parents Knowing
1. When You Know Password
This section discusses how to bypass FMI if you're able to remember the password.
1

For iOS 13 or later
These steps can be followed if your device runs iOS 13 or later.
The first thing to do is to go to the Settings.
You must select the iCloud account name.
In the next step, you need to navigate to Find My.
Go to the next step and find the Find My [Device] off. option. You need to enter your Password and Apple ID to do that.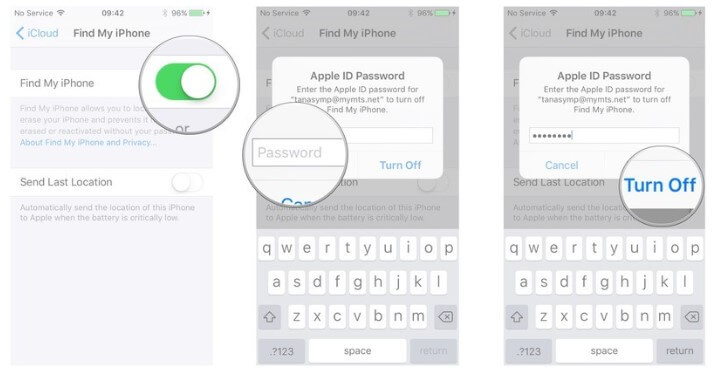 2

For iOS 12 or earlier
Go to Settings > [account name] > iCloud > Find My for earlier versions of the operating system. The Apple ID and its Password are required to turn off the radio station.
You can also log into iCloud.com and turn off FMI.
Step 1. Sign in your Apple ID and password on iCloud.com/find.
Step 2. Click All Devices, then click Remove from Account.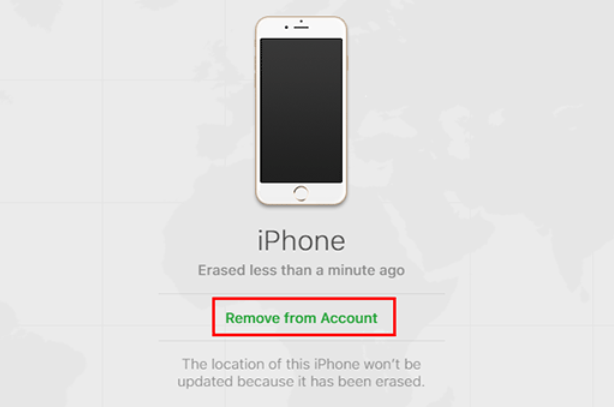 2. When You Don't Know the Password
If you don't want to contact your parents for a password, it is one of the best options.
iMyFone iBypasser can help you turn off FMI activation lock without password. It has a wide range of functions, not just this feature. No matter you forgot Apple ID and passwords, or bought a second-hand iPhone with "Find My" turned on, you can access and use your iPhone quickly by iBypasser.
Key Features of iMyFone iBypasser:
Turn off Find My iPhone/iPad/iPod touch activation lock without another device effectly.
Allow you to use a new Apple ID after bypassing activation lock.
Support iPhone 5S to iPhone X, run iOS 12.0 and later, including iOS 14.8.
Step 1. After launching iMyFone iBypasser, select "Bypass iCloud Activation Lock Screen" mode.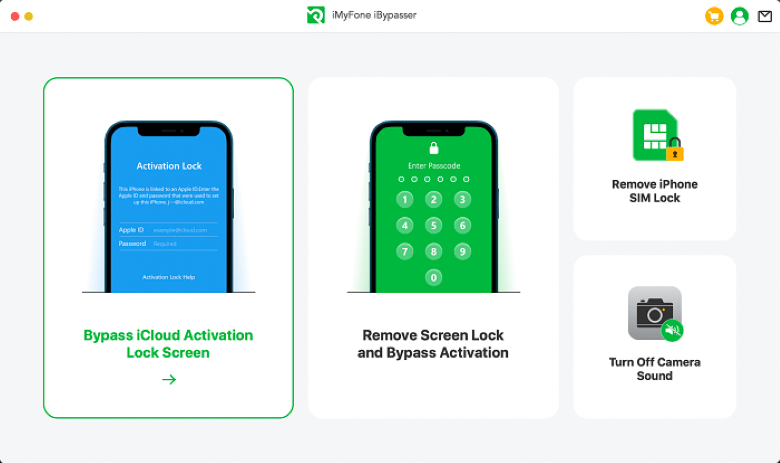 Step 2. Connect your iPhone to the computer via a USB cable. Then click Start. Click Trust if Trust This Computer? appears on your iPhone screen.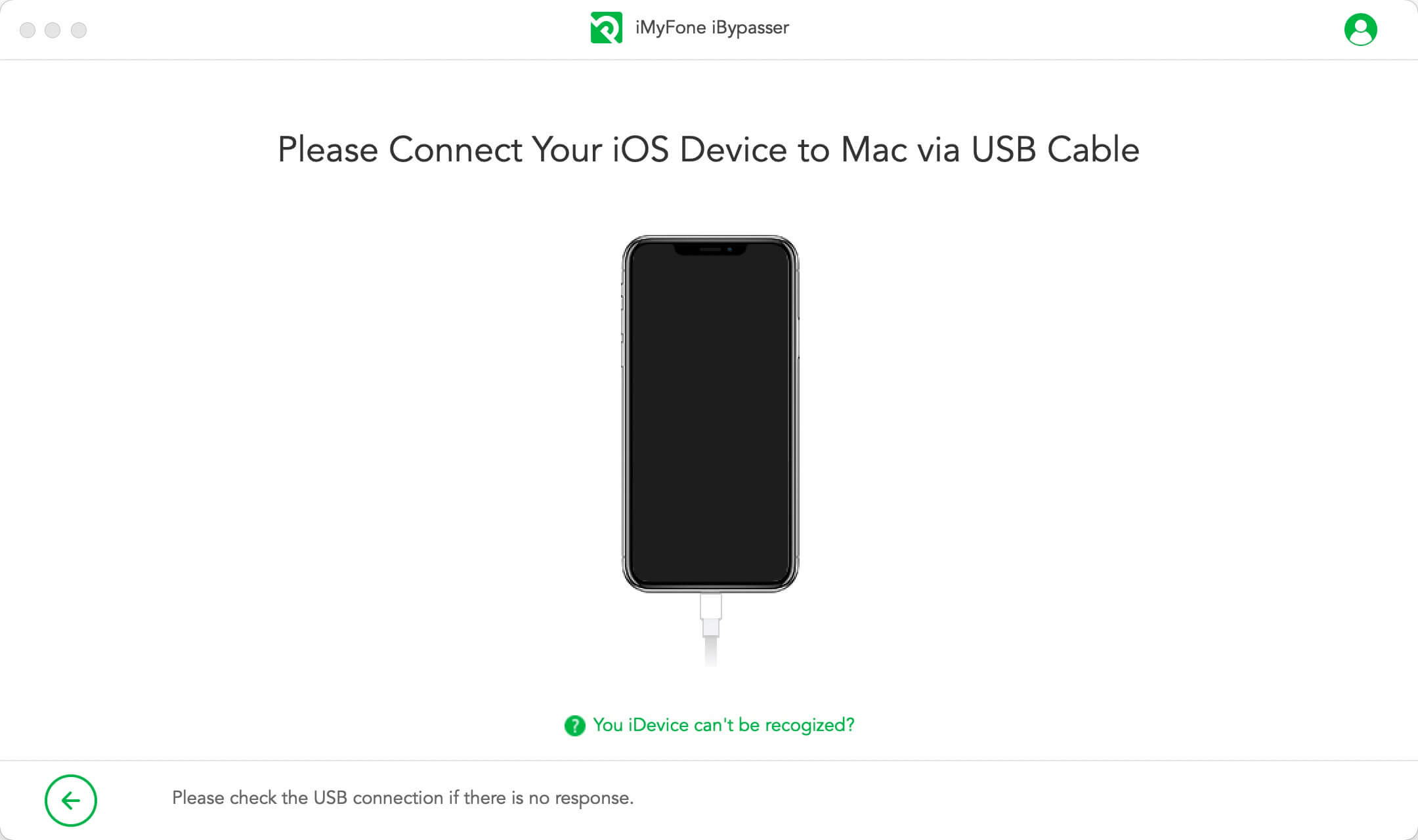 Step 3. Now jailbreak your iPhone by downloading a package. Then click "Next" after the jailbreak finished.
If you jailbreak for iPhone 6 to iPhone X, just follow this instruction.
If you jailbreak for iPhone XR to iPhone 11 Pro Max, click here Tutorial.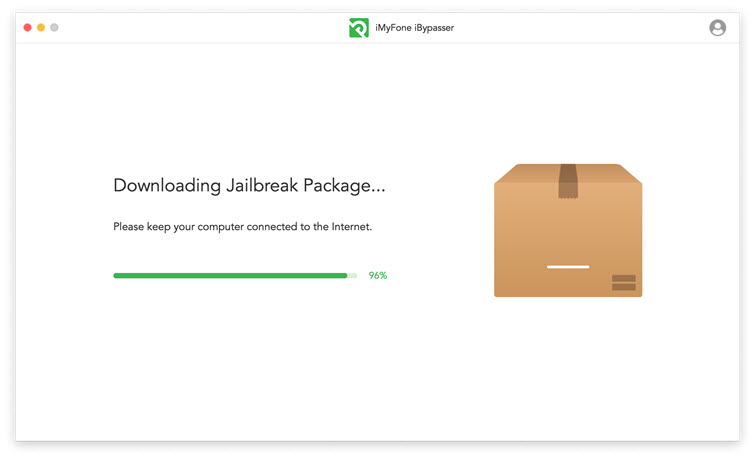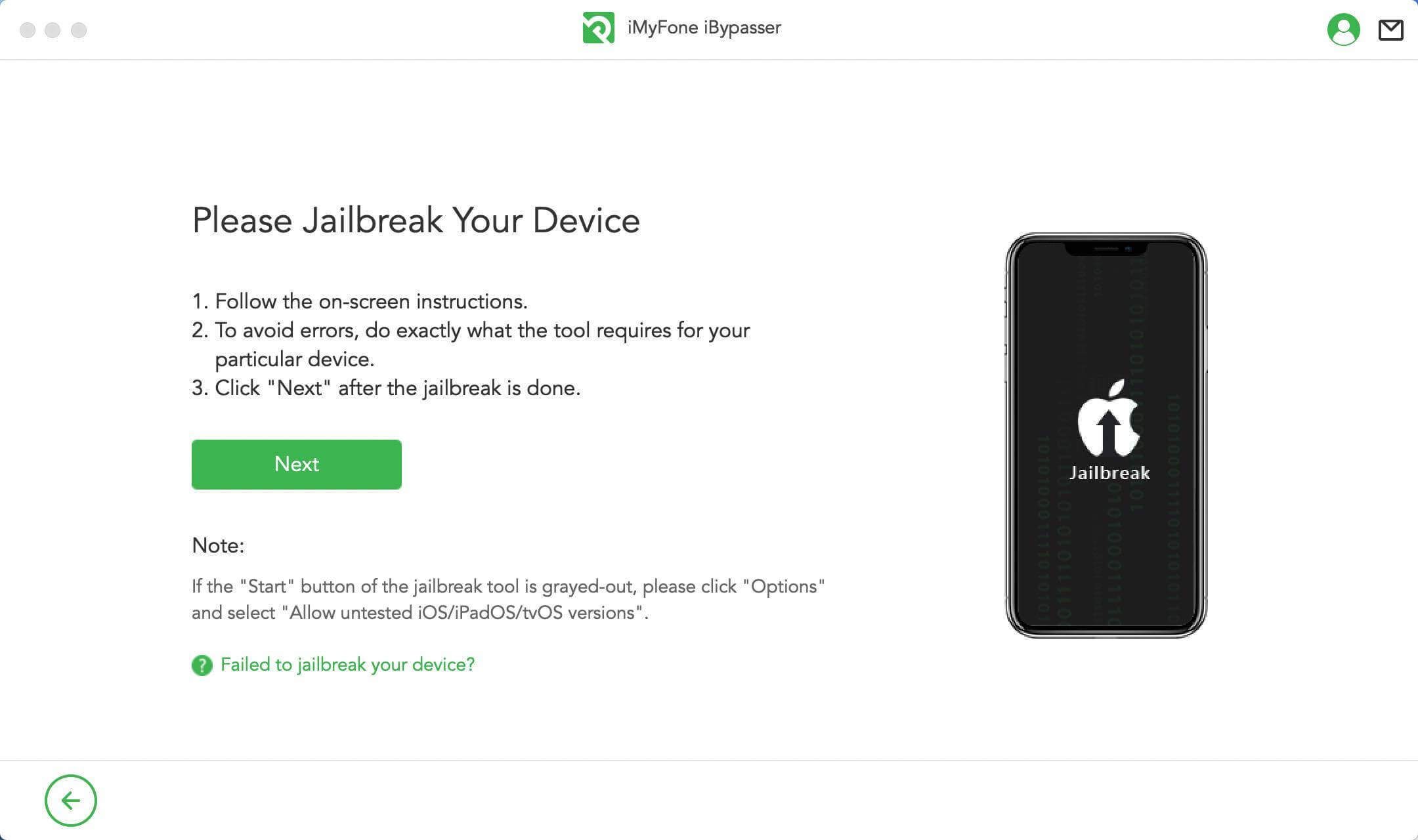 Step 4. After jailbreaking, Click "Start Bypass" to bypass the activation lock on your iPhone.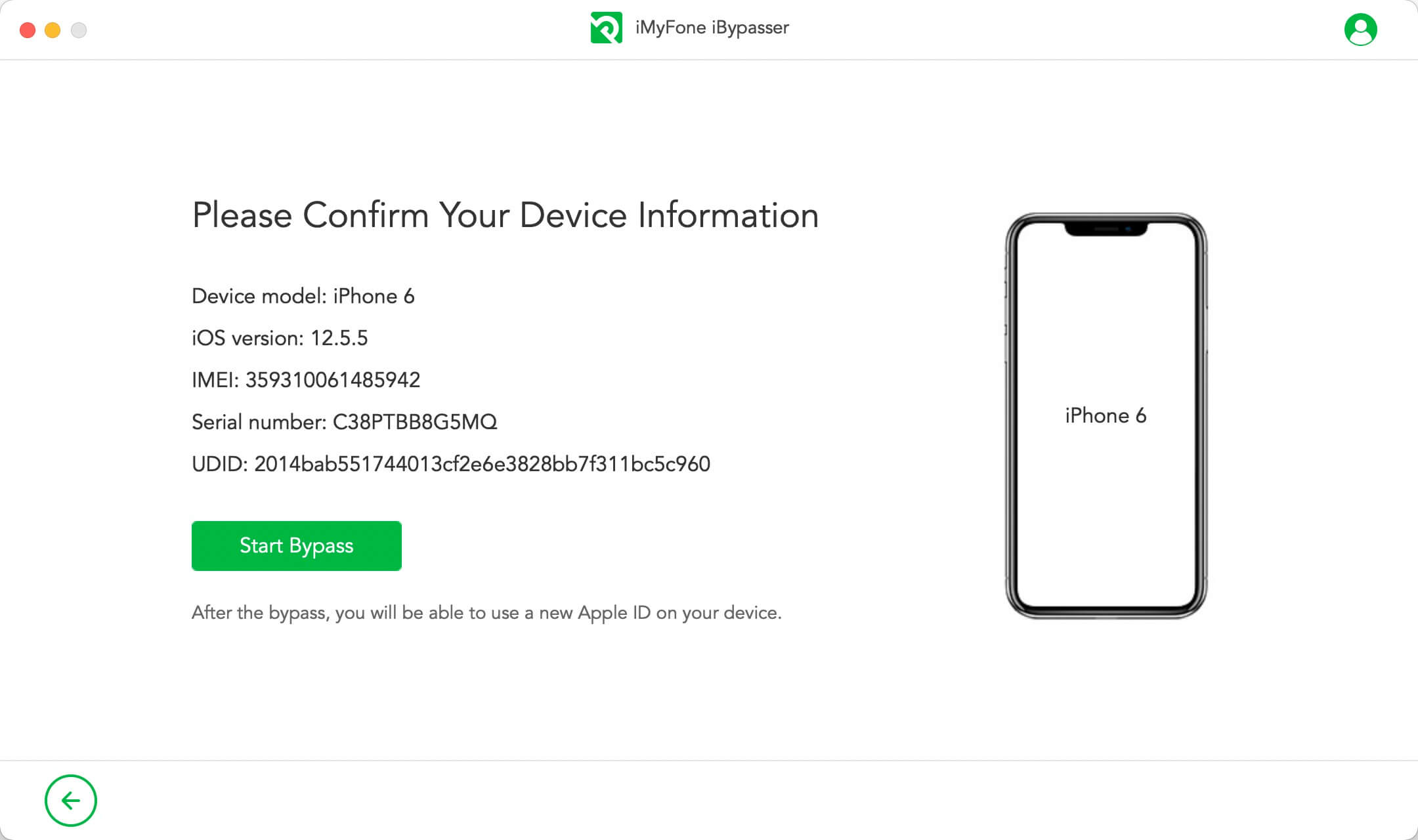 Step 5. When the process is completed, you can reset your iPhone without any obstacles.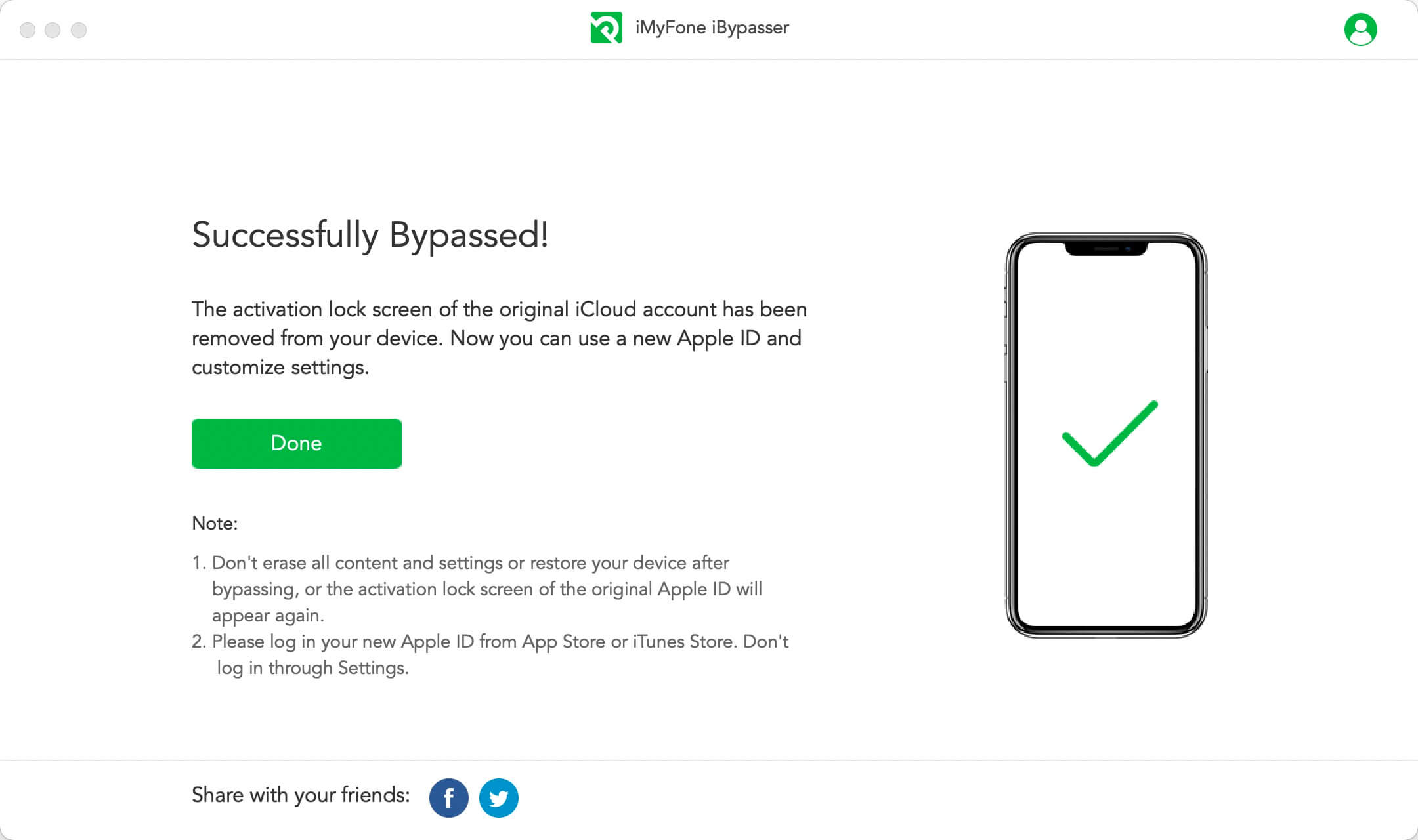 Part 2. How to Hide Your Location from Find My Friends
1

Turn On Airplane Mode
Doing everything on a mobile phone may be the quickest approach to block out all location data without anybody realizing it.
If you have shut off the location in your mobile phone, your internet and network connectivity are closed off completely, so no communication is possible. It means there is no way to detect your iPhone when it's in Airplane mode. Below, there is a procedure for turning on Airplane mode on your iPhone.
Method 1:
Tap on the airplane icon that is located home screen to activate airplane mode.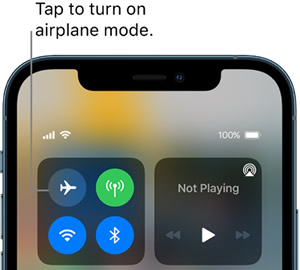 Method 2:
Go to the Device Settings app, and tap on Airplane Mode to turn it on or off.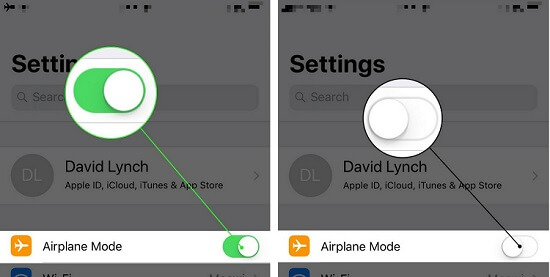 This will prevent cellular connections and cellular data, which will make a person unable to see you from your location. The iPhone will conserve the last known location, so you should accomplish that before you go off to your next destination.
Unfortunately, since this model prevents you from making wireless calls, turning Wi-Fi on can lead to others discovering your precise location through apps like Find My Friends.
You can relocate your current location to another device. The device may be stationary in one location or be located at a specific place, including your home. Therefore, when you view your location, whoever sees you might see that of the second device.
2

Share Location From Another Device
Go to Settings → You need to choose [Account Name].
Click on the "Find My" button.
In the Find My settings menu, use This option as my iPhone location.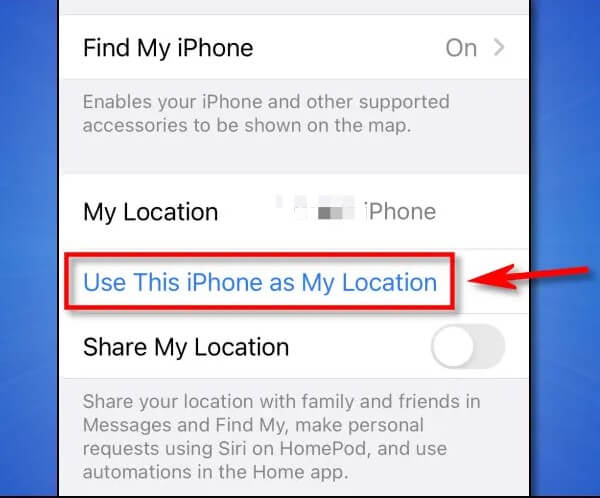 You can then choose to return here to your current device.
3

Stop Sharing Your iPhone Location
If you do not wish to hide your location from Find My Friends and iMessage by using another device or turning off location sharing with a particular person, you can turn Share My Location off completely.
With this function activated, you will be hidden from your pals, and they will not be alerted that you switched off the location-sharing setting on your mobile phone.
Open Settings > tap on name at the top of the screen > Find My > Tap the toggle to off to the right of Share My Location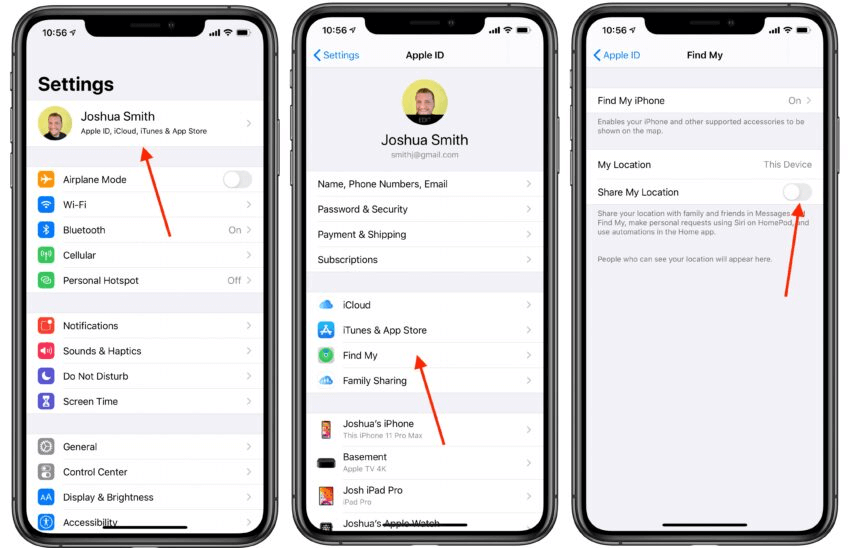 Note
Making these changes will only hide your location from friends and iMessage and conceal it from law enforcement. If you are sharing your location with someone, they will appear on this screen so that you know that you are sharing.
While you do not want My Location to be enabled, friends and family won't be able to view your location in the main People section of the Find My iPhone. Don't miss that your last known location, along with the date and time, will still be visible on the Find My map.
4

Hide Your iPhone Precise Location
You can disable your precise location via Find My and Messages for unauthorized use. This is ideal if you don't own an extra iPhone or iPad to share your location. Pressing Disable Precise Location removes the onscreen pointer to your precise location for everyone else.
The Precise and Approximate location facility was added to iOS 14 to provide more control over user privacy. Apps will now have this option to serve you more relevant content, even without knowing your exact location. For example, news apps may only know what city or state you're in to show you articles specifically about that region. They don't have to know exactly where you are.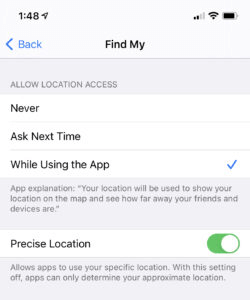 If you are deactivating Precise Location, only flexible locations are shared. It will obscure your location between 0.5 and 12 miles. If you want to hide the fact that you left home to go to a friend's house, this model of hiding your location won't do you any good.
FAQs about Turning Off Find My iPhone without Parents Knowing
1. Will my parents be notified if I turned my FMI off?
If you turn off Find My iPhone, your family will find out. If you turn off Find My iPhone, your family won't be able to find or erase your device.
2. How do I block Find My iPhone?
The only way to stop Find My iPhone is to stop it completely. If you don't have the password, you will need to use a third-party unlock tool. The phone can be turned on if Lost Mode is enabled, but disabling location services will prevent the phone from updating its location information.
3. Can my phone be tracked if your location service is off?
Absolutely. The person or parent needs to use their Apple ID and password to log into the iCloud account. If Lost Mode is turned off, they can turn on-location services.
Conclusion
If you're looking for a method on how to turn off Find My iPhone option without the password, you are definitely in the right place.
While we don't recommend disabling Find My iPhone unless you have a good reason to do so, if you do find yourself in that situation, iMyFone iBypasser is one of the best options available. We hope our interesting blog post has been helpful, and we look forward to bringing you more content like this in the future. Thank you for reading!