Switch a new SIM card but its shows "SIM Not Supported" or "SIM Not Valid"? If this happens, it means your SIM is locked by the carrier. How to unlock a carrier locked iPhone? Let's dive in.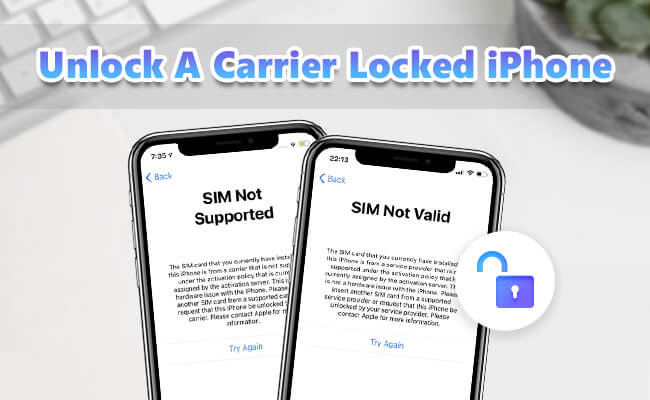 Part 1: FAQs About iPhone Carrier Unlock
1

Can You Unlock a Carrier-Locked iPhone?
Everyone can unlock a carrier locked iPhone. It is very import to note that only your carrier company can unlock you iPhone. You need to contact your carrier and make a kind request to unlock your iPhone. It is significant to remember that after the submission of your request, it may take few days to complete the process.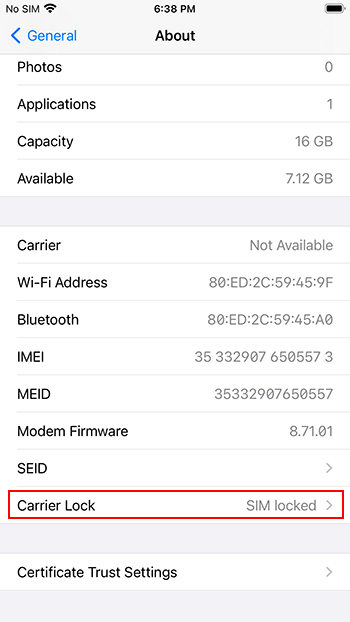 2

How Much Does It Cost to Unlock a Carrier-Locked iPhone?
The process of unlocking phones usually takes $20-$30 each set. To unlock a carrier locked iPhone, you need to have at least 200 US dollars in your pocket. The carrier unlock iPhone usually takes $80-$120 but if you want premium, advance-guarantee unlocks, it might take you to the expenditure of $150-$250.
Part 2: How to Unlock the iPhone Carrier
1

Contact the Carrier
For instance, you have transformed yourself from one area to another and you are not happy with your current carrier, you might to change the carrier. Maybe you want change your carrier for lowering down your finances. No matter whatever the reason is, for a carrier unlock iPhone, you need to contact the right carrier. In this case, it means that your iPhone is maybe paid off but still it is unlocked too.
Before contacting your carrier, you need to initiate the unlocking process through the carrier unlock iPhone website. It is necessary to understand that if you have ever purchased your iPhone through AT&T, Verizon or some different carrier, then it is possibly locked to that network of particular carrier. Thus, you need to find out the iPhone unlock pages from T-Mobile, AT&T and Verizon that requires you to wait for at least two to three days. Once it is confirmed, your job is done.
2

Use iMyFone iBypasser [Easiest and Fastest]
iMyFone iBypasser is an app that can be used on mobile and computer to unlock or bypass activation lock on iPhone, iPad, iPod. It is generally used to bypass iCloud activation lock screen without Apple ID and password.
If you have ever changed your carrier, and you come to know after sometime that your new carrier is not supported by iPhone or invalid, you need to look for iBypasser. If you put several clicks on the SIM lock page, SIM lock will be removed from your iPhone. After the process of removal of SIM lock, all necessary functions will keep the same so that anyone can utilize his/her device without any limitations.
Key Features:
It has the ability to unlock or bypass iCloud activation lock on iPhone, iPad and iPod without the need of ID or password.
It has the ability to rapidly eradicate the lock of screen without the need of restrictions on activation.
Can bypass the DNS Server with just one click.
It has the great potential of removing the feature SIM lock from multiple iDevices.
Here is a video tutorial on how to unlock SIM lock on iPhone with iBypasser.
Steps to Bypass iPhone SIM Lock
Step 1. Download and install iMyFone iBypasser on your Mac or Windows. Open it and choose "Remove iPhone SIM Lock" and hit Start.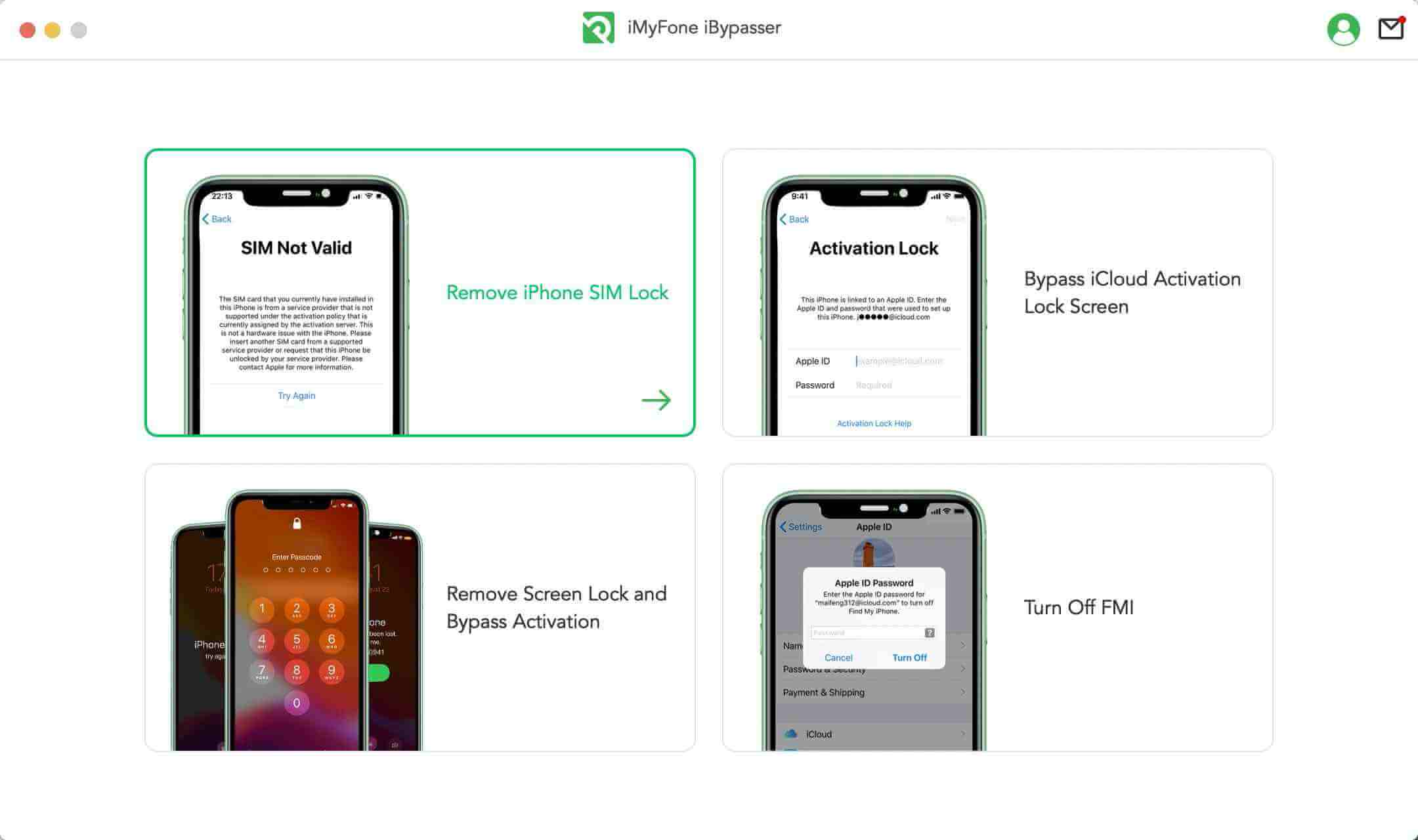 Step 2. Connect your iDevice to PC with USB cable.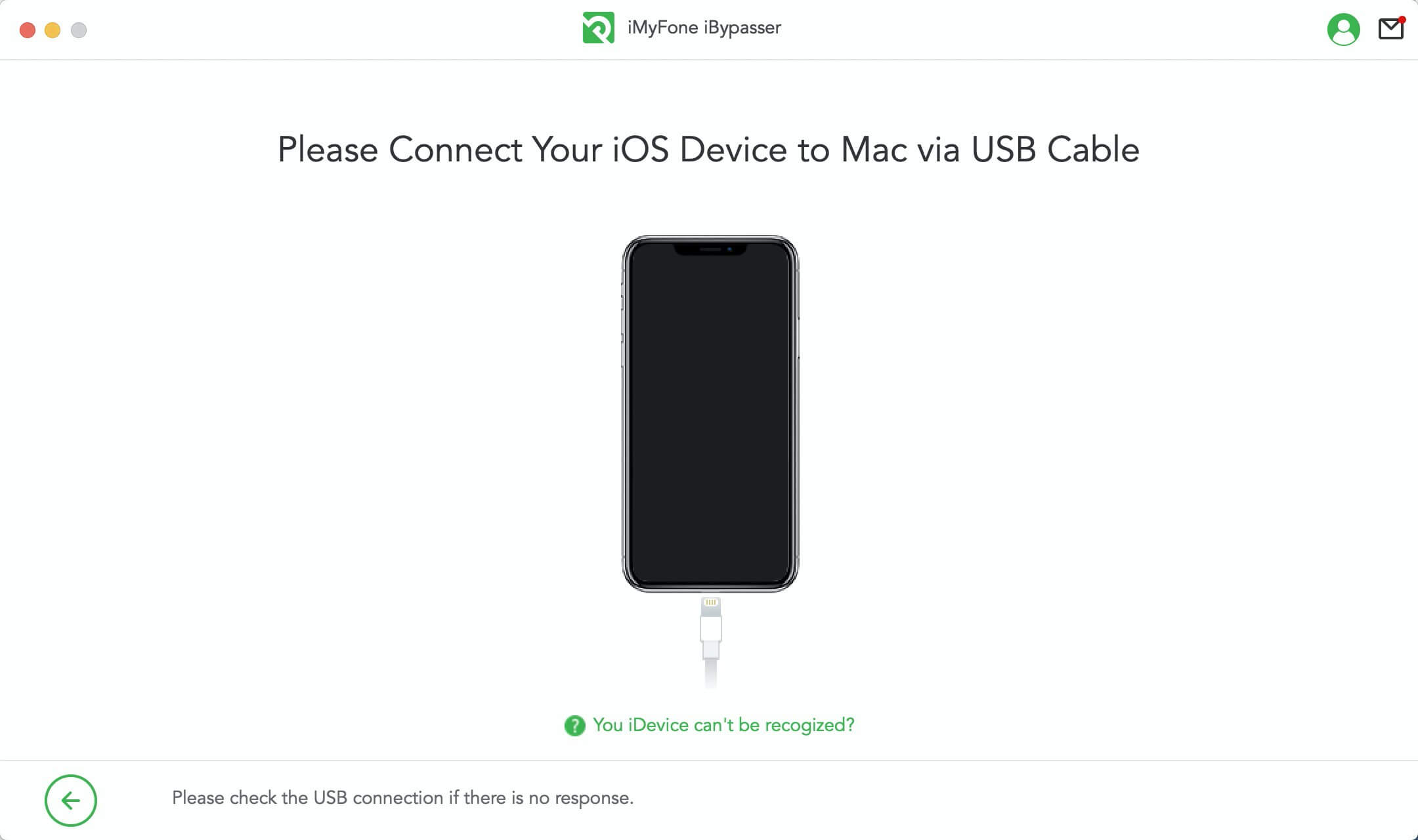 Step 3. Click Next to jailbreak the device.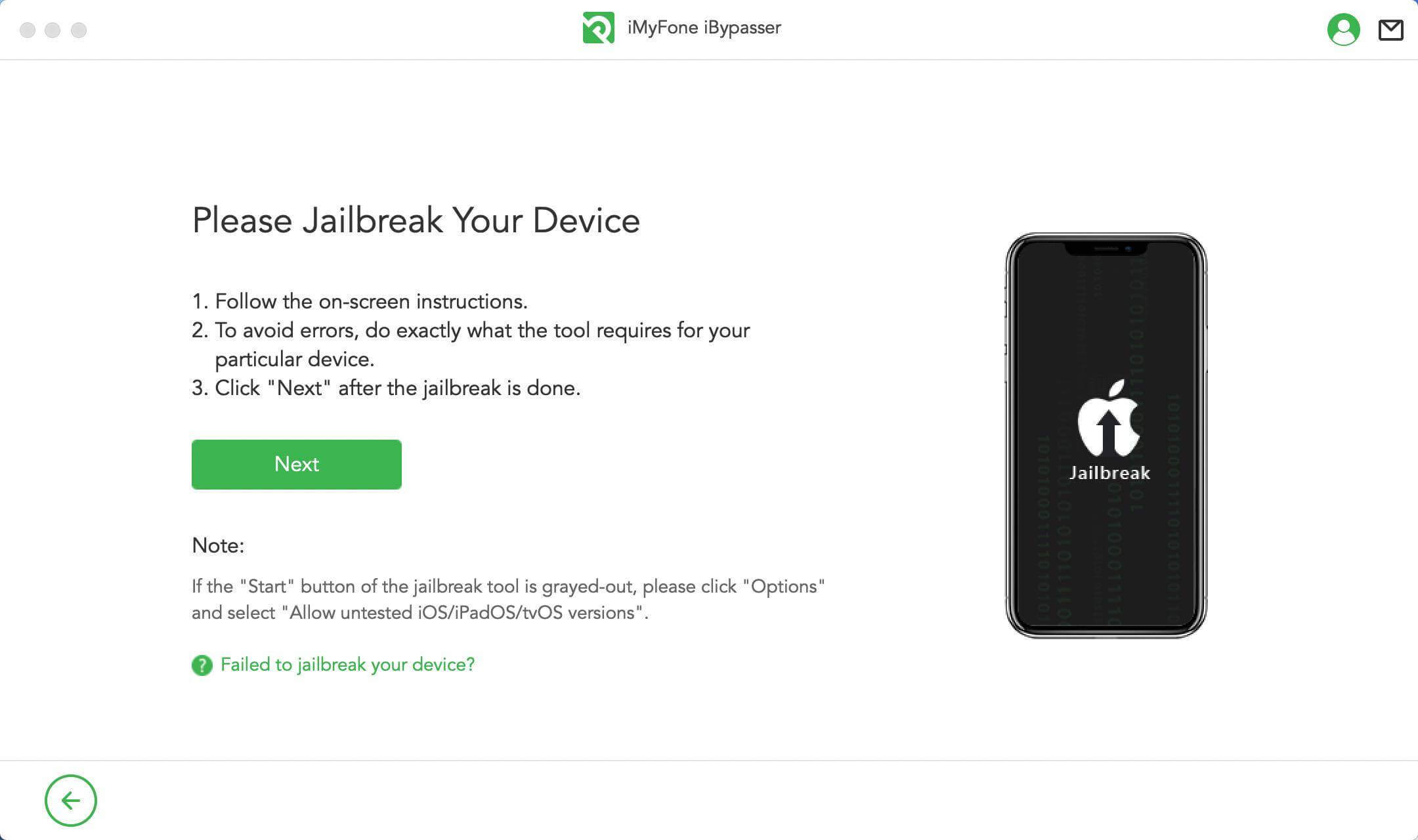 Step 4. Comfirm your device's information.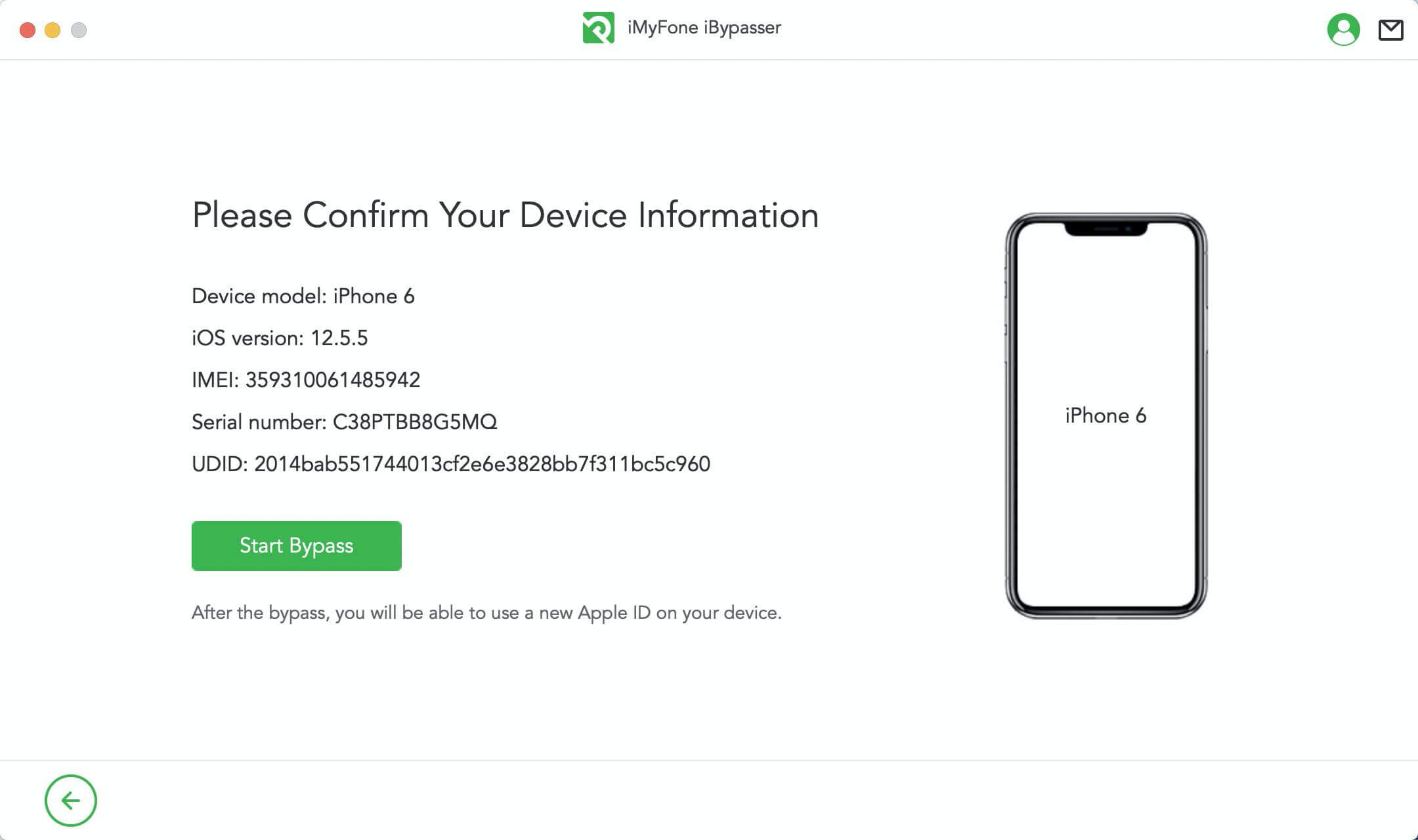 Step 5. Wait a minute to unlock the SIM lock.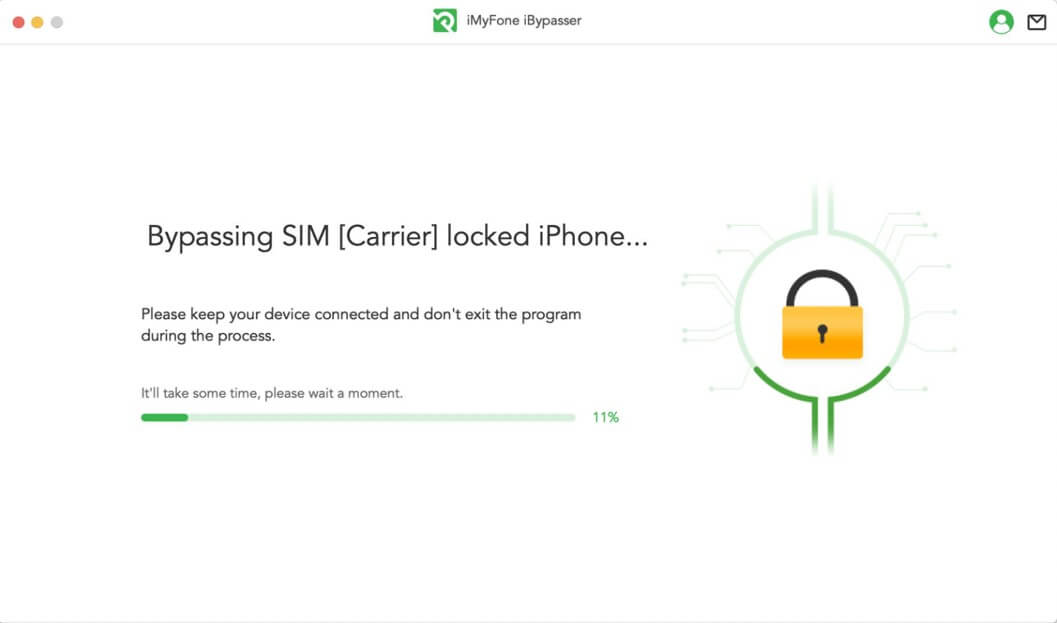 Step 6. Now successfully bypass the SIM lock.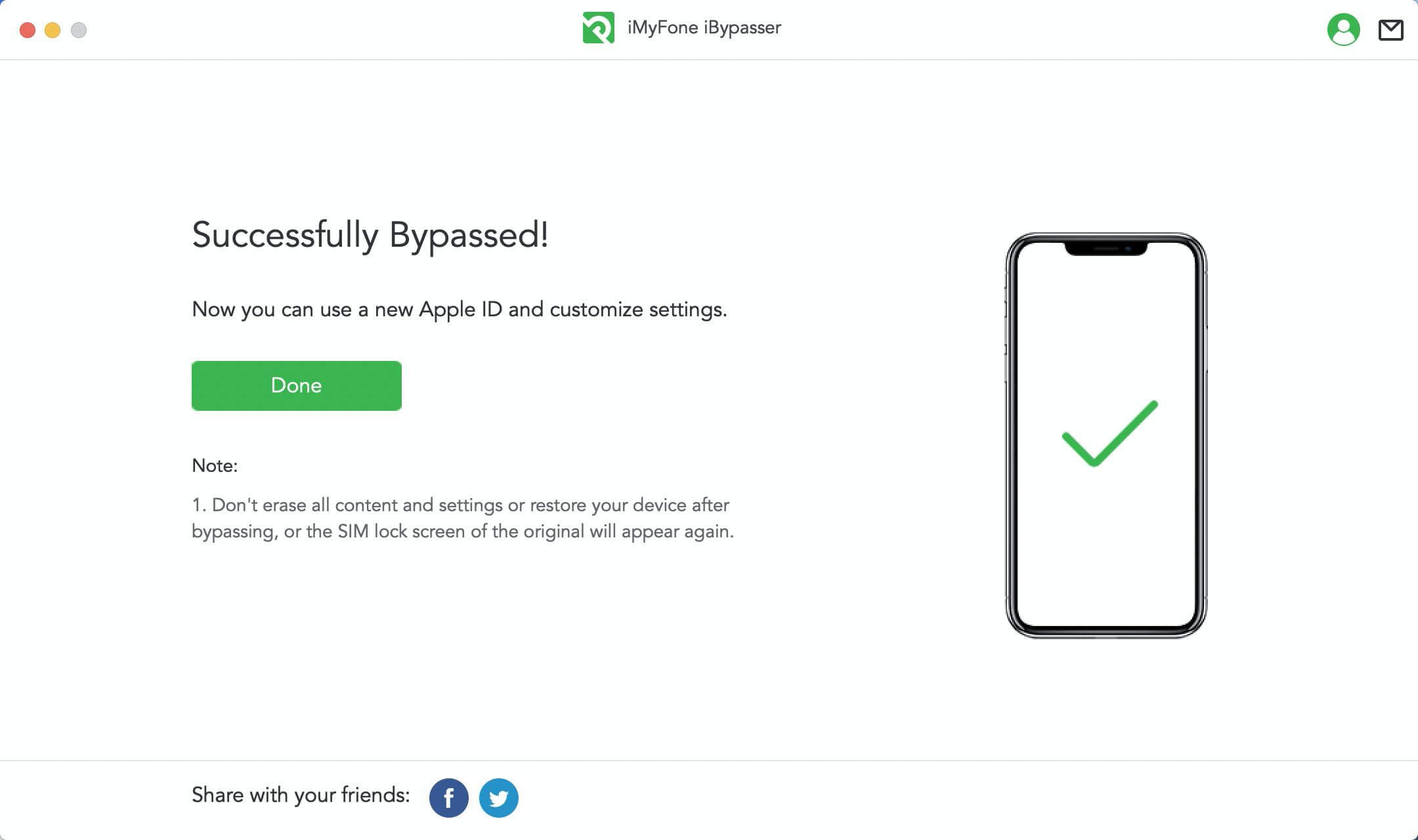 Reviews
It is considered the most user-friendly app that is free to use. You can also enjoy its premium features after buying the app.
iBypasser has gained good reputation among iPhone, iPad and iPod users. There are a lot of iBypasser users who have not only gave 5 start review but also mentioned the good features of the app. Belly writes "It's truly user-friendly. I only spent 10 minutes to unlock my screen locked iPhone following its instruction". Indeed, Belly's review is significant because iBypasser just take few minutes to unlock iPhone, iPod and iPad. The other processes like iPhone carrier unlock jailbreak takes much time and it can likewise affect your iPhone, iPod and iPod in a negative way. Thus, we can sum up by saying that iBypasser has 5 stars reviews on its site.
3

Try the Online Unlocking Service
You can also opt for third-party unlocking tools, which work just like the official carrier unlocker. You can find these services online; some of them include DoctorSIM, UnlockBase, Cellphone Unlock and so on. Please note that most of the mobile phone unlocking services from third-party companies might not be reputable, so be careful while using. If you decide to use it, read online reviews before getting started.
4

Use the SIM Unlocking Chip
SIM unlocking chip is material device that is used to unlock your locked iPhone devices. These SIM chips can be easily found in online stores throughout the universe. The important thing about these chips is the way in which these chips can be utilized. On website unlocksim, the owner of SIM chips writes "Update iOS to newest version 15 take the turbo nanochip out from blank card then put it into iPhone without mobile SIM (sometimes you may need an UNLOCKED iPHONE to edit the newest ICCIC code first then put it in the locked iPhone)". The latest icci code can be only provide by the company who owns the SIM unlock chip.
Final Thoughts
We have so far reviewed various methods that can be used to put unlock on our iPhone, iPad and iPod devices. Some of the methods that we reviewed in the above section of the article were very expensive and some of the methods (mainly apps) were adjustable in the buyers' budget.
Although, our best method in the form iMyFone iBypasser has unique features and was reviewed by most of the users as most friendly app ever to unlock iPhone, iPad and iPod devices. I really recommend you to have a try.