Data is an object that should have the aptitude to be shared effortlessly and kept securely. Now, the iMyFone iTransor Lite has curved this necessity even more convenient for iPhone users with its compatibility with various iOS devices, the aptitude of accessing iCloud for data backup purposes, and many other facilities.
Furthermore, apart from Macbooks, this revolutionized way of backing up information for future usage is attuned with other Windows operating systems. So, while going through this review, let's comprehend how iMyFone iTransor Lite can make the data storing process a breeze for iPhone users.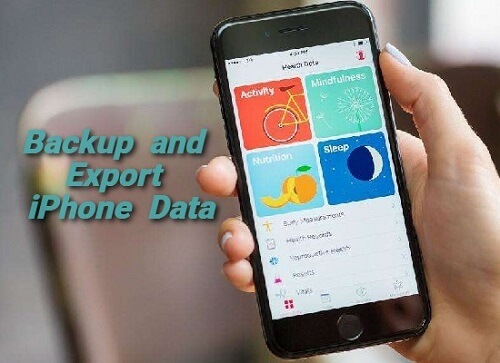 1. About iMyFone iTransor Lite
iMyFone iTransor Lite is a data export tool to transfer data from iOS devices to Mac and other PCs of Windows operating systems. Besides, it can also relocate data from iCloud backup and iTunes backup.
Till now, data from a total of 18 different applications can be transferred to computers using iTransfer Lite, and it envelops both in-build apps and 3rd-party social apps. This reliable, safe, and fast data transfer tool for iOS users saves audio, photo, and video files in the format they were in initially. Besides, for the text conversations, you will have the ability to choose one from multiple file formats.
The facet of convenience also gets strengthened because you will see precisely what you are transferring to your computer from iTunes and iCloud backups and iPhones.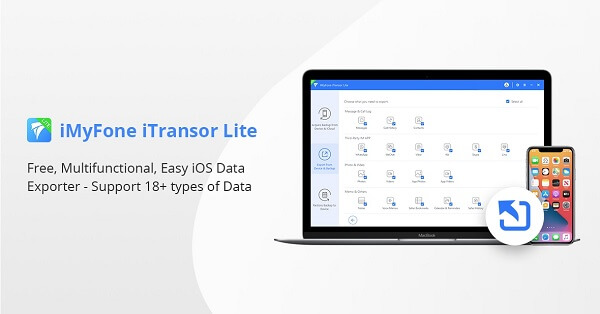 2. Is It a Simple Data Export?
Alluringly, the simplicity offered by iMyFone iTransor Lite is multifaceted, and it's not merely restrained within the convenience provided in the transferring process. You can effortlessly download and install it on the iOS device you use and connect it with computers. In unison, it doesn't let the transferring get gloomy.

View before Exporting
This data exporting tool allows users to see data files before sending them to computers, which proffer users to transmit only the files they want to transfer. It might seem like a simple facility. But without it, nothing could have accommodated the transparency you will obtain now.
Save in Different Formats
The second trait promoting the simplicity of iMyFone iTransor Lite will enable you to export saved text conversations in XLS, HTML, and CSV file formats. Moreover, iTransor Lite supports over 18 different data formats, which allow you to export the photos, videos, and audios to your computers in their original forms.
Export from Encrypted Backups
Together, this data export tool can extract data from encrypted files. As soon as you open it, your encrypted iTunes backups will be shown in a decrypted manner, facilitating you to check and transfer them to your computer effortlessly.
3. Can iTransor Lite Restore Backup Files?
Being braced up with a galore of reasons, the iTransor Lite can come in comparisons with iTransor. It can backup all data and settings on the device. iTransor Lite backs up contacts and text conversations of messages, WeChat, and Watsapp, besides several other reasons advocating its potency coexist, as well. In addition, you can transfer the data selectively, as well.
iTransor Lite vs. iTransor
iTransor Lite and iTransor are two different products.
| Main Features | iTransor Lite | iTransor |
| --- | --- | --- |
| Back up all data & settings on device | | |
| Back up only Messages/Contacts/WhatsApp/WeChat | | |
| Export data from iOS device | | |
| Preview data in backup files | | |
| Extract data from backup files | | |
| Restore iTunes/iCloud backups | | |
| Restore only WhatsApp/Contacts/SMS/WeChat | | |
| Merge data in backup with data on device | | |
4. Is It free to Use iMyFone iTransor Lite?
The trial verson of iMyFone iTransor Lite is free, you can back up all data, preview it from backup files and download iCloud backup. But if you want to export data from iOS device or backup files, you need to buy a license for iTransor Lite.
An easy, effective, multifunctional iOS data exporter (support iOS 15 system).
5. How to Use iTransor Lite?
Mulling over the attributes mentioned above of iTransor Lite, you might think using it would be a complicated task. But, the reality is entirely contradictory to it, and data backup can be done with the following steps.
Before we start the following steps, you should download and install iTransor Lite on your computer.
Acquire Backup from Device or iCloud
1.1 From device
Step 1. Choose 'Acquire Backup from Device & iCloud' in the left menu and then click 'Back Up Device'.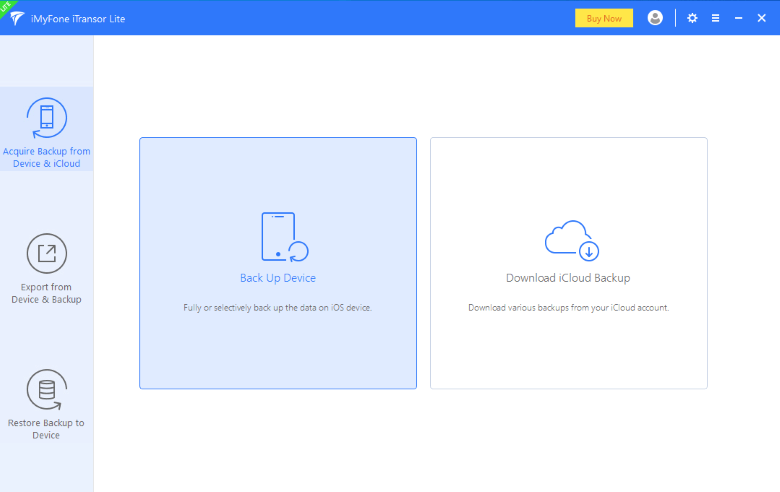 Step 2. Connect your iOS device to the computer. The software will identify the device on its own. But, make sure to keep the device connected through the entire process. Choose 'Make a Full Backup' or 'Select One or More Data Type(s)' and click on 'Back Up' to begin the process.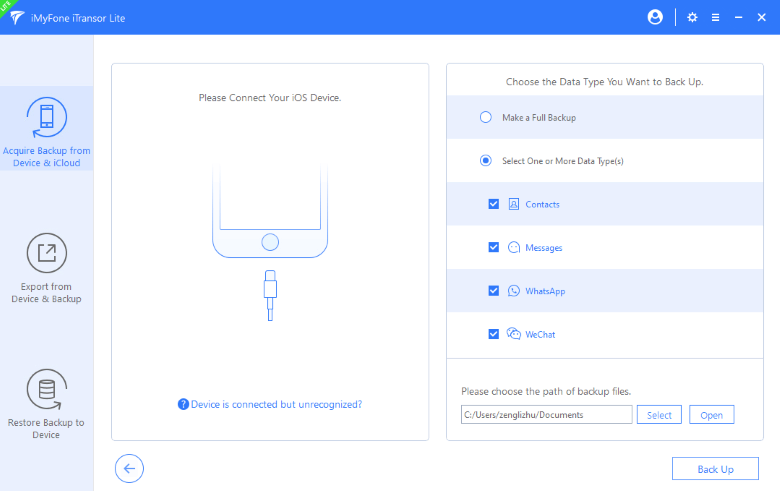 Step 3. Wait until the backup is successfully done that you can view or export data you need.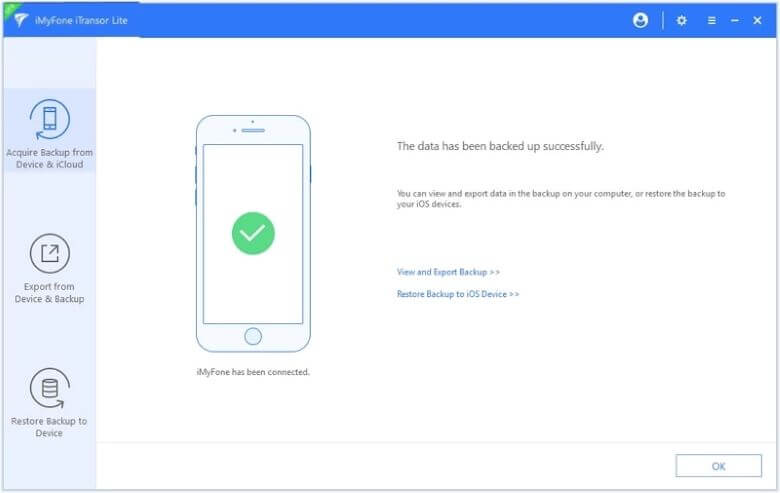 1.2 From iCloud
Step 1. Choose 'Acquire Backup from Device & iCloud' in the left menu and then click 'Download iCloud Backup'.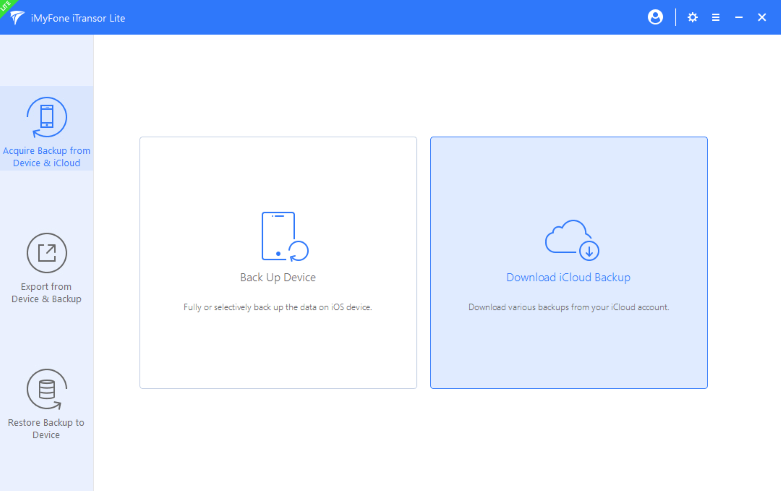 Step 2. Log into your iCloud account. The process is high security.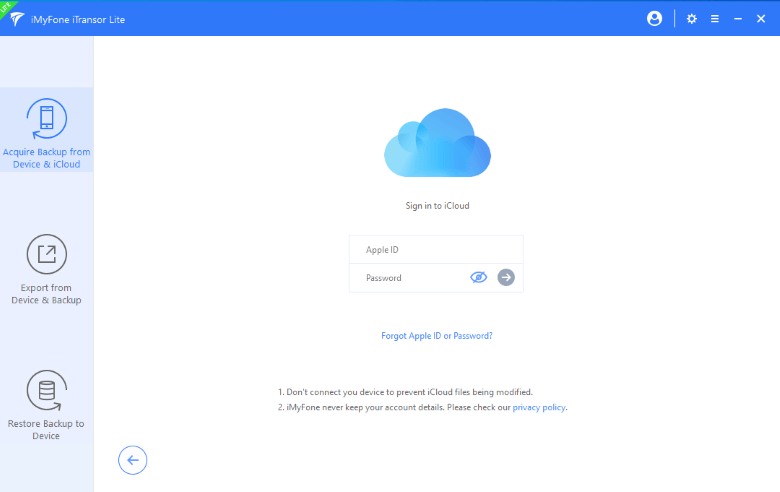 Step 3. You can see all the backups you've previously did after you 've logged into your account. Choose the data you wanted and then click on 'Next' to start the download.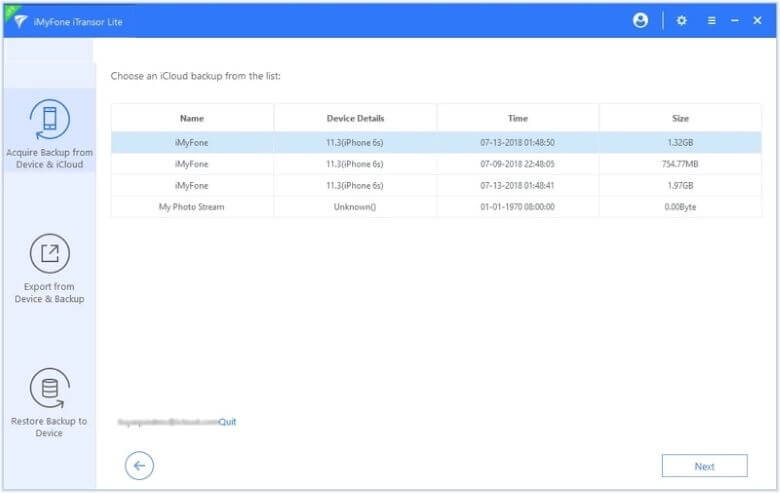 Step 4. Wait until the download is successful that you can view or export data you need.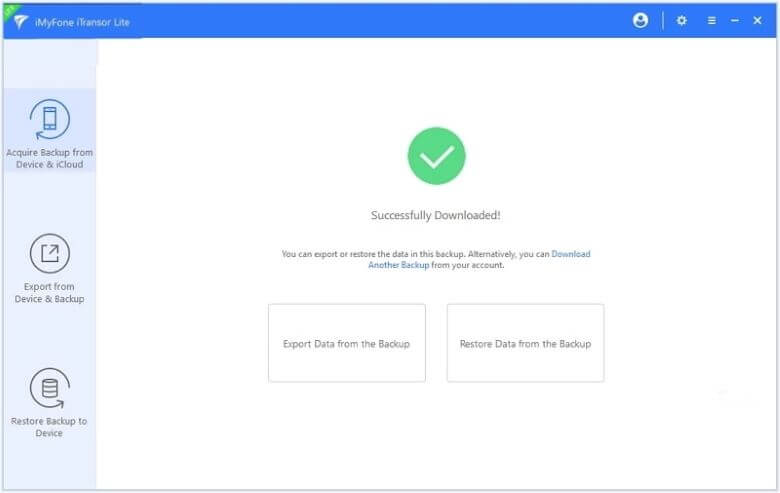 FAQs: About iTransor Lite
1. Is It Safe to Use iTransor Lite? 
Yes! The iTransor Lite will be downloaded to your computer through 256-bit SSL encryption. Over 1700 media sites trust this data export software. Upon facing any issue or lacking the interest to utilize the product further, you can use the 30-day money-back guarantee.
2. How to Buy iTransor Lite?
Opening the iTransor Lite purchase page on iMyFone's website, you can buy it through Paypal or Paddle.
3. How Can I Upgrade iTransor Lite to iTransor?
If you have purchased and registered iMyFone iTransor Lite, you can do it by clicking on the 'Upgrade to Pro'. Download the free trial and pay the price gap between the products. Then, the iMyFone iTransor's license will be sent to you automatically, with which you can register.
Conclusion
iMyFone iTransor Lite is enticingly designed to facilitate every iOS users' every type of data backup requirement. The software supports in-build and third-party applications, extracts data from iTunes and iCloud, even if it's encrypted. In unison, it equips users to back up saved text conversations in the file format they desire. To elongate the list of benefits even further, aspects like the availability of the free license of 1 month arrive. These facets appear to overshadow its inefficiency in restoring backup files.