Dragon Quest Walk is a location-based game where as the player moves in the real world, the in-game avatar moves with it. Now many users are addicted to "Dragon Quest Walk". Is it not difficult to play the game because they cannot go out due to the epidemic? In this case, there is an easier way to solve the current problem. It is the use of the transposition tool that allows you to play "Dragon Quest Walk" without leaving home.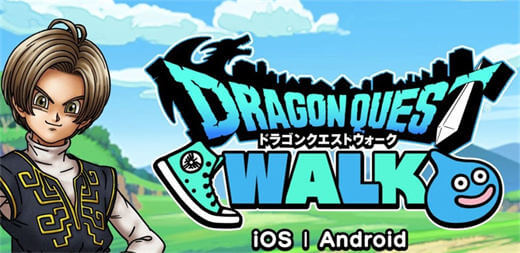 This article will show you 4 amazing DQWalk faking GPS Apps. Please read to the end and we will help you solve the problem.
Part 1: Top 4 Faking GPS Apps for DQWalk
Since it will be difficult to go out in the future, we will introduce a very popular application that users often use to change location information.
01

No Jailbreak & One-Click Location Spoofing App-AnyTo (iPhone/Android Supported)
iMyFone AnyTo is an excellent third-party tool that allows you to easily play Dragon Quest Walk without going out. Once you find the desired location on the map, you can easily change the GPS location with one click. AnyTo fully supports iPhone/iPad, regardless of iOS version, including the latest iOS 16 (open developer mode only). Not only that, but it also supports almost all popular Android devices. A place where anyone can easily enjoy spoofing on iPhone/Android.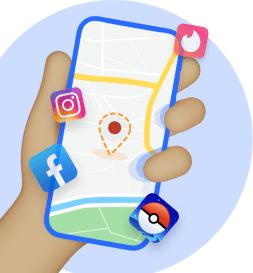 Change GPS Location on iOS/Android
Watch Video Tutorial to Change GPS Location to Anywhere
(Note: If you have installed iMyFone AnyTo on the computer, drag the video bar to 0:56 to skip the downloading and installation part.)
Step 1: Connect your phone to the Computer/Mac
Firstly, free download and install iMyFone AnyTo to your computer/Mac. Open it and click the Get Started button. Then connect your phone where the Pokémon Go installed to the computer with USB cable.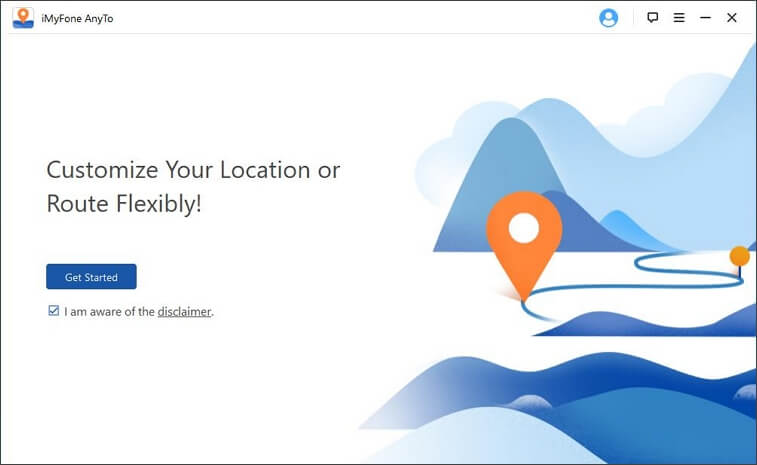 Step 2: Select a Location
iMyFone AnyTo will guide you to a map-like interface. Click on the Teleport Mode on the top-right corner (the 3rd icon).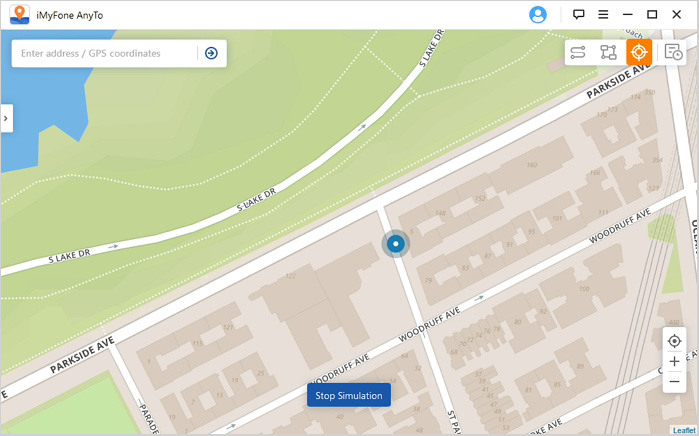 Now you can drag or zoom the map to select a location for your game. Or you can type the location or coordinates on the search bar. Once you click a location, it will pop up a sidebar, showing the information of the selected location.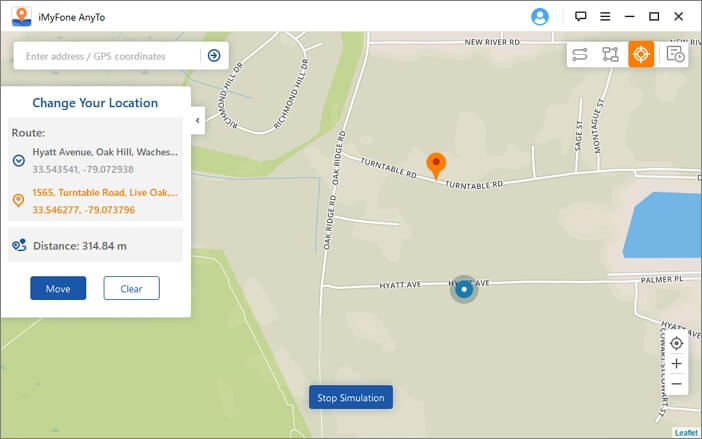 Step 3: New location is Complished on your iOS or Android
After selecting a location, click Move. Here you go! Your location is changed with 1 click! Now you can check the location on your Phone. Your location in the game is changed as well! In this way, you can get to anywhere to easily fake GPS joystick location.
Now you can easily play your favorite Dragon Quest journeys at home.
Pros
You don't need to jailbreak to change GPS.
Simulate motion at custom speeds.
The security is high, and the risk of being banned in the game is low in normal use.
Support Android/iPhone.
Cons
There is a trial version, but there is a fee for long-term use.
02

Faking Location App - Location Faker
Location Fakerk is a GPS location changing application developed by Cydia. This app cannot be used without jailbreaking. Once you've jailbroken, Location Faker is an easy-to-navigate app.
Specific steps are as follows:
Step 1. Download Location Faker from Cydia.
Step 2. Open Location Fakerk and enter your desired destination in the text box.
Step 3. After entering, turn the switch in the lower left corner to ON.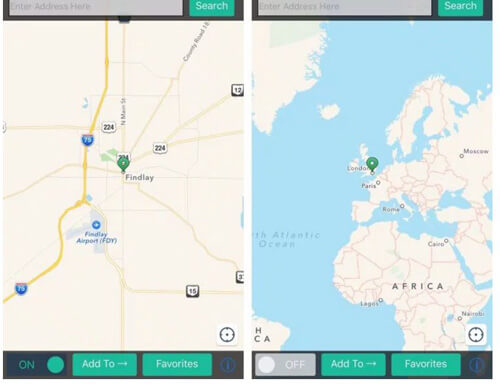 Step 4. Then tap the i in the bottom right corner to select the app you want to relocate and select Done.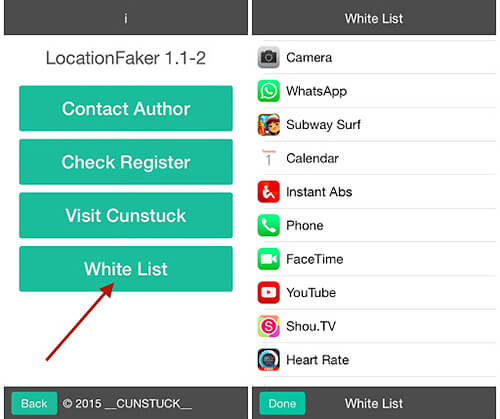 Pros
Relatively easy to use.
This is an iPhone app so you can use it without a computer.
Cons
Running is not smooth.
May cause the device to freeze.
03

For Android Only - VPNa
VPNa is another app that changes your location. No jailbreak required, location information can be saved. Here we will cover how to use VPNa to disguise location information on Dragon Quest Walk.
Step 1. First open Dragon Quest Walk. Find the location you want to change and view. Install the VPNa app from the Google Play Store and open it.
Step 2. Click Enable Mock Locations in the app, assuming developer options are turned on. Select Choose fake targeting apps in Developer options. Select VPNa from the options.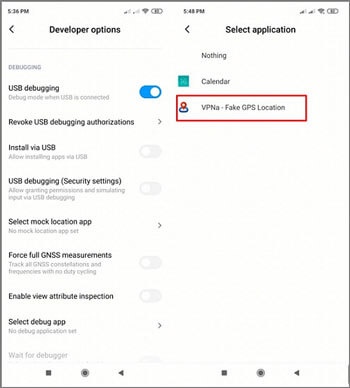 Step 3. Revisit the VPNa app and search for your desired location. Confirm the location cheat and press the power button. you are done.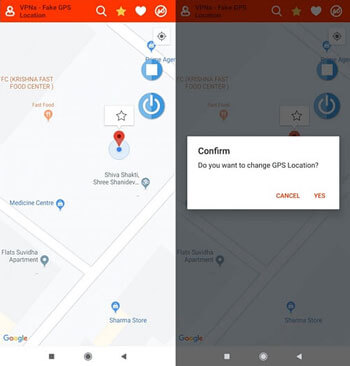 Pros
You can use relocation without jailbreaking.
Cons
There are a lot of ads in the app.
It will most likely return to its original position after a few minutes.
04

More Complicated Operation - iBackupBot
iBackupBot is a free third-party tool that can back up your data and make changes to the backed up files. It can run on Mac and Windows.
Here's how to use iBackupBot to spoof your iPhone's GPS location:
Step 1. Connect your iPhone to your computer via USB and launch iTunes.
Step 2. Click on the iPhone icon to launch more options. Make sure Encrypt iPhone is unchecked and click the Back Up Now option.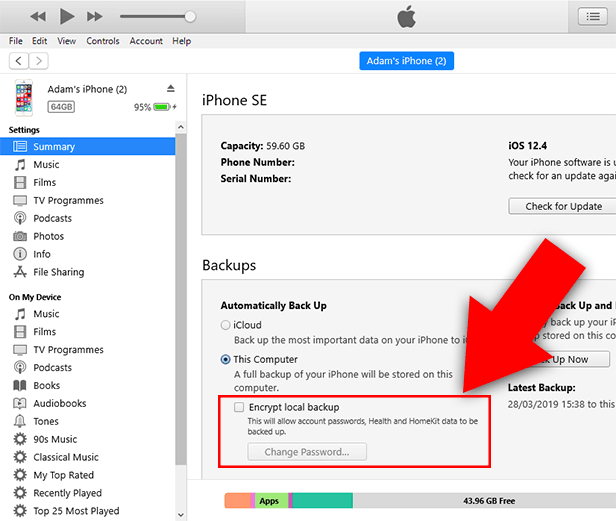 Step 3. Download and install iBackupBot.
Step 4. Once all data is backed up, close iTunes and launch iBackupBot. At this stage, you can see that all files are backed up.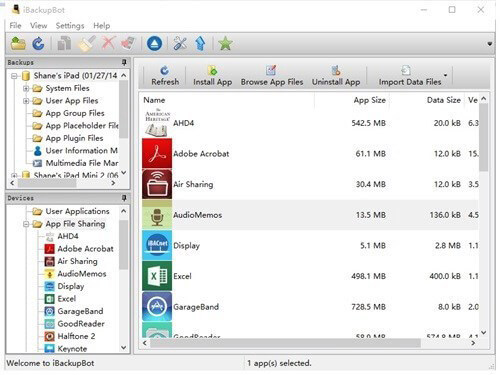 Step 5. Locate the AppleMaps plist file at one of the following paths.
System Files > HomeDomain > Libraries > Preferences b. User Application Files > com.apple.Maps > Libraries > Preferences
Step 6. Find the data block that starts with the dict tag and insert the following below it.
Step 7. Save the inserted content and exit iBackupBot.
Step 8. Next, disable the Find My iPhone feature from Settings by following these steps: Settings > Apple ID > iCloud > Find My Phone
Step 9. Reconnect to iTunes and select Restore Backup.
Step 10. Launch Apple Maps, navigate to the desired location you want to simulate, and GPS will transport you to that location.
Pros
The software is free to use.
Cons
The operating procedures before use are complicated and may be difficult for beginners to operate.
Note
This process doesn't necessarily work with all other apps on the iPhone.
Part 2: Why are GPS Location Changers So Popular in Dragon Quest Walk?
Unsafe External Environment
Dragon Quest Walk is a game you play while changing positions outside, so you can't play well if you don't go out. However, due to the current corona, it is very dangerous to go out all the time. At this time, an app that can change location information was invented as a more convenient tool. Wouldn't it be nice to stay home and play games?
Traffic Safety
For users who are addicted to the game, it is very dangerous if you don't pay attention to the car rushing from the opposite side. There is no such danger when using a repositioning tool.
I can't go or I can go
By spoofing location information, you can easily go to places that you can't usually go to.
Part 3: Rules for Using the GPS Location Faker Application
Depending on the scenario, using a location change app is convenient, but it comes with various risks. For example, your account may have been banned. Also, if you trust and use an untrusted application, your "personal information" may be stolen.
There are some rules for using such relocation applications to avoid the above risks:
Rule 1: Choose retargeting apps that are as trustworthy and well-reviewed as possible.
Rule 2: When using an APP that changes location information, try to choose a route where people can walk, and set the custom speed to the normal speed of people, bicycles, and cars.
Rule 3: When you finally use the warehouse changing app, please try not to go far away.
Now you can enjoy Dragon Quest to the fullest without worrying about being banned or revealing personal information.
Conclusion
In this article, in addition to introducing 4 faking GPS apps of DQWalk, I also introduce why morphing apps are so popular in Dragon Quest, and the rules for using them. iMyFone AnyTo is a fairly safe shifting app that minimizes the possibility of being banned, and is highly recommended. Try the free version now!