How to Compress a Video? (No Quality Loss)
Category: Compress Video
4 mins read
In today's digital age, videos have become a crucial part of our daily lives, whether for personal or professional use. However, large video files can be a hassle to store, share, and upload to the internet. Therefore, compressing your video files can significantly reduce their size, making them easier to handle.
Given that, in this article, we'll guide you through the process of how to compress a video on different platforms by using these professional tools mentioned below.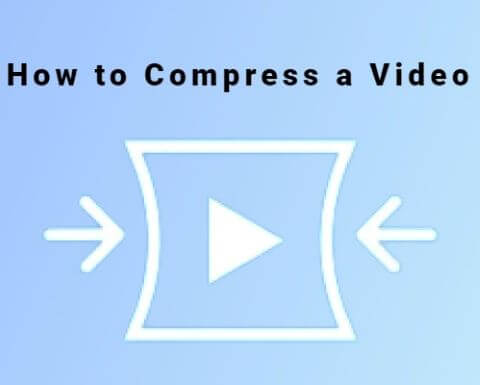 Part 1: What is Video Compression?
Video compression is the process of reducing the size of a video file by removing redundant or unnecessary data while retaining its quality as much as possible. When videos are recorded or created, they consist of a large amount of data that requires significant storage space. Therefore, learning how to compress a video can help to reduce the amount of data in the file.
The goal of video compression is to create a smaller file size without sacrificing video quality. This is especially important for professional video content creators, who need to deliver high-quality video files while keeping their file sizes manageable.
Part 2: How to Compress a Video on Windows?
How to compress videos easily and more efficiently on your laptop or computer? Professional editors have to handle hundreds of videos daily, so they need better tools.
For personal and professional video compression tasks, iMyFone AnySmall is a professional video compression tool that allows users to compress videos without losing quality. During your trying to compress videos, this user-friendly program that available for Windows can help you greatly in reduing the video size while maintaining the high quality of your compressed videos in the simplest steps.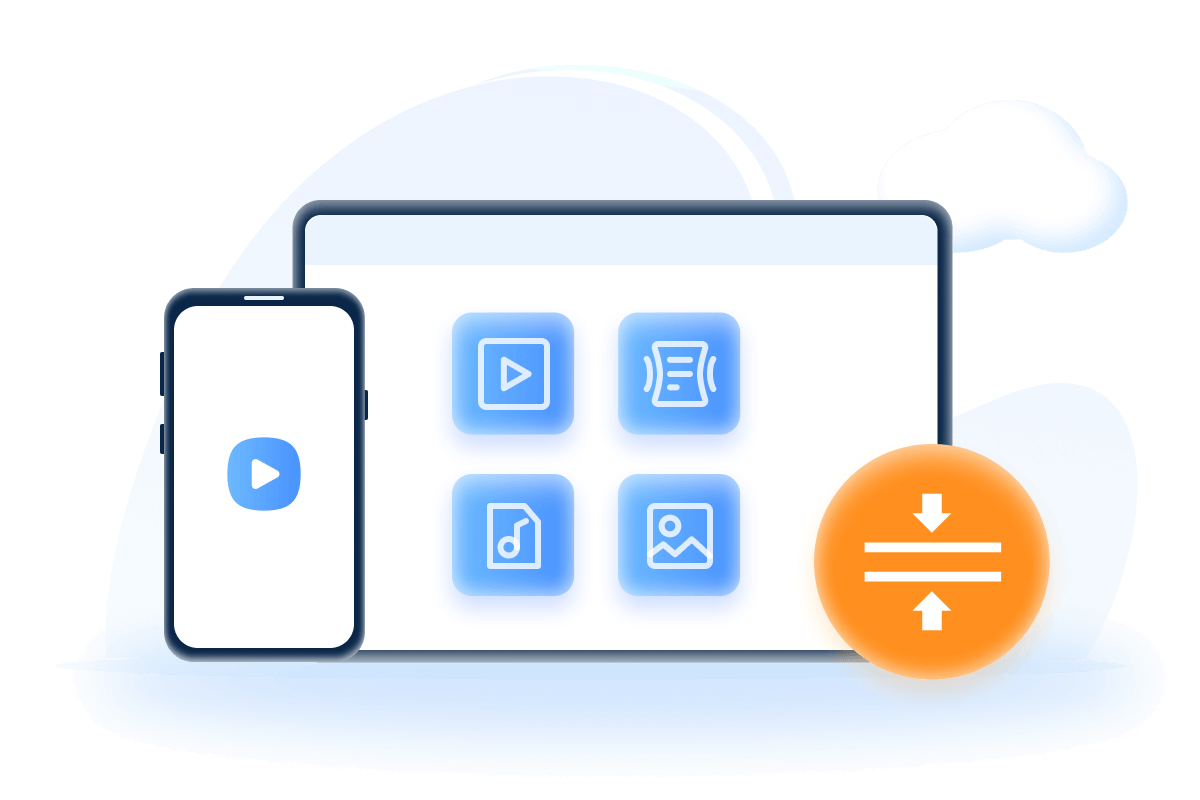 Feature of iMyFone AnySmall
Support to compress video files without losing the high quality.
Allow to compress unlimited number of videos at the same time.
Support to customize the size of videos waiting to be compressed.
Also support to compress videos on Android.
Watch how easy it is to compress videos with AnySmall:
Here are steps to compress video files using AnySmall:
Step 1: Download and install iMyFone AnySmall on your computer, open it and import the videos you need.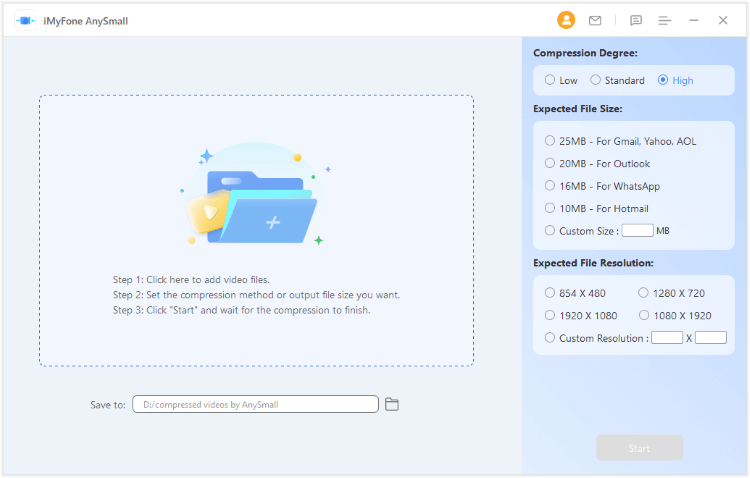 Step 2: You can select the compression degree you want to apply to the videos. If you want to reduce more video size, just enter the number to customize yourself, which can be seen clearly from the panel. After that, click Start to begin.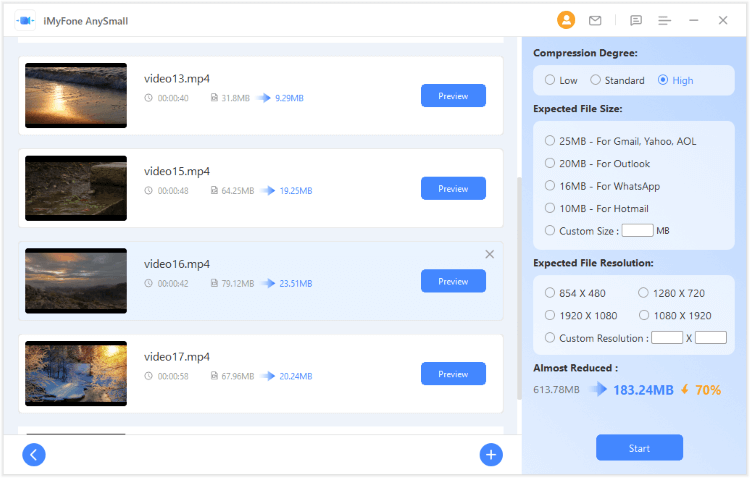 Step 3: You should see that the program is compressing videos for you, and the whole process will finish in seconds.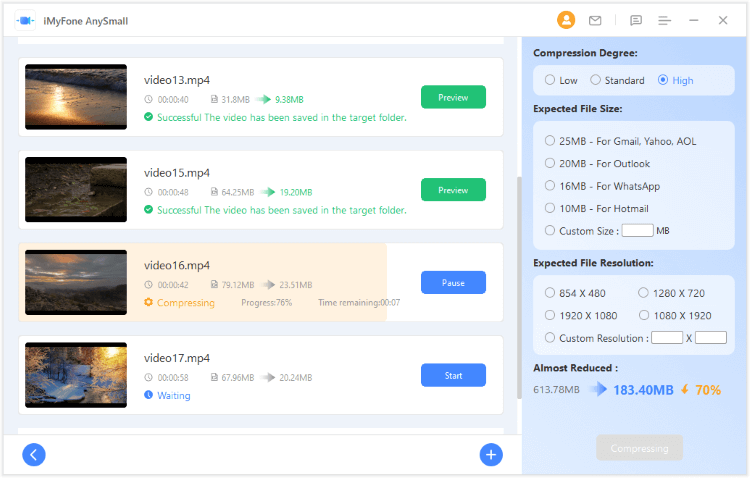 Step 4: When it's complete, you can preview the results. See! You videos are compressed smoothly without any watermark.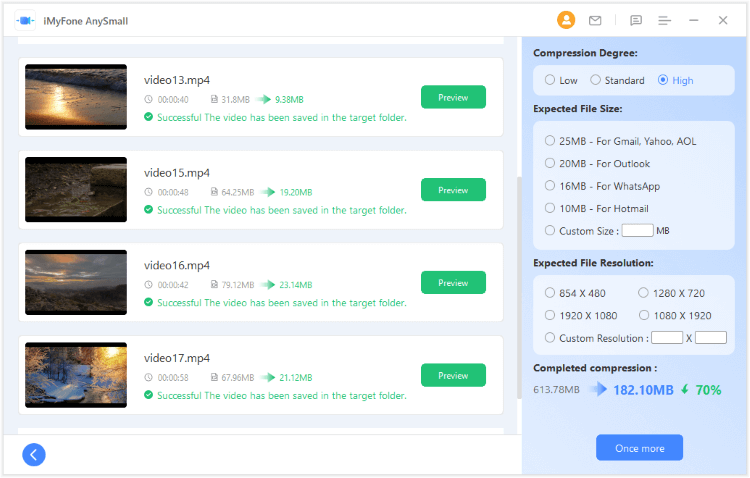 If you do need to compress your videos, have a try on iMyFone AnySmall now!
Allow to batch upload and compress videos at once.
High compression ratio without losing video quality.
Support to customize size for videos.
Easy to use and user-friendly interface.
You can enjoy more in the full version.
Part 3: How to Condense a Video on Android?
If you are an Android user and want to know how to condense a video on your smartphone, you have several options available. Some of the methods don't offer the desired flexibility, but you will get things done in some way.
1

Reduce the Video Resolution

This method involves reducing the video's resolution, which can significantly reduce the video's file size. However, this may also reduce the video's quality, so it's important to keep that in mind.

Step 1: Open the video you want to compress in your phone's gallery app.

Step 2: Select the Edit or Crop option, depending on your phone's interface.

Step 3: Look for the option to adjust the video's resolution. This may be called Video Size, Frame Size or something similar.

Step 4: Choose a lower resolution than the original video. The lower the resolution, the smaller the file size will be.

Step 5: Save the changes, and a new video with a smaller file size will be created.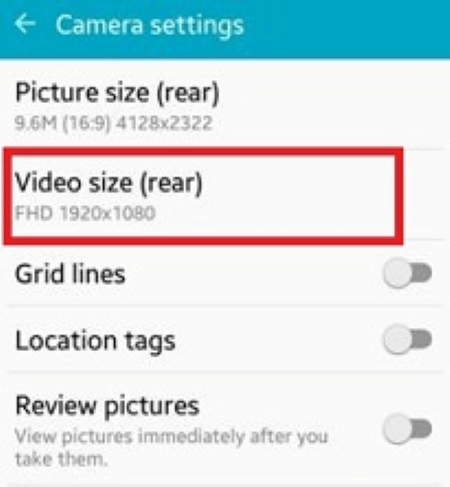 This method is simple and can be done directly on your smartphone
Reducing the video resolution can significantly reduce the file size of the video.
This method may not offer as much control or flexibility as professional tools.
The video quality may also be reduced during the process.
The reduced-resolution video may not be suitable for all purposes.
2

Use Google Photos

Google Photos is a popular app that provides cloud-based storage for photos and videos. It also includes a built-in video compression feature that can help reduce the size of videos and teach you how to compress a video on your mobile device.

Step 1: Open the app and sign in with your Google account, then tap on the Library icon at the bottom of the screen.

Step 2: Select the video you want to compress by tapping on it and tap on the Edit icon (pencil) at the bottom of the screen.

Step 3. Tap on the Export icon (three dots) at the top of the screen and select the Save to device option.

Step 4. Choose the desired video quality level (either 720p or 480p).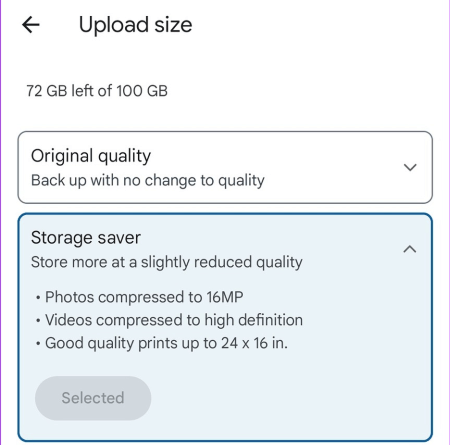 It is a free app that provides storage for photos and videos.
The compression feature is built-in and easy to use.
The compression quality may not be as good as using a dedicated video compression tool.
The video may lose some quality during compression.
The compressed video may have some compression artifacts or distortion.
3

Use a Third-party App

As mentioned in Part 2 of this article, iMyFone AnySmall is a professional video compression tool that can be used to compress videos on Windows. Besides that, it's also a great tool that can be used on any Android devices. If you're interested in using this tool to help you, you can check the user guide here to try it out and see if it meets your video compression needs.
Part 4: How to Compress Videos Online?
How do I compress a video without using any tool or app? Well, there are online websites that you can try for online video compression. Here are some popular options available for you.
01

VEED.IO

VEED.IO is an online video editing tool that offers a video compressor feature. This online tool is free to use and accessible from any device with an internet connection.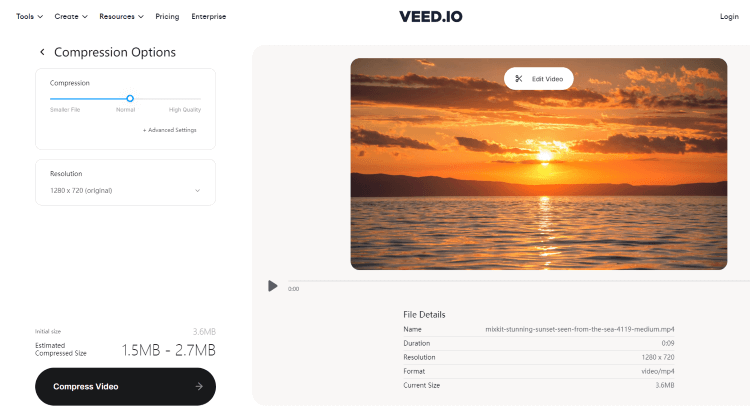 It is a free online tool that offers video compression.
The platform supports various video formats.
Users can adjust the video bitrate and resolution
Free and easy to use.
Supports multiple video formats.
You can compress only 1 video at a time.
Video compression speed can be slow.
Video compression options are limited compared to professional tools.
02

Clideo

Clideo is another free online video compression tool that allows you to know how to compress a video while keeping the quality to an extent. The simple and user-friendly interface makes it also worth noticing.
Multiple compression formats
Cloud-based platform
Simple editing tools
Batch compression is also supported
It offers a completely free video compression service.
Its simple and intuitive interface makes it easy for anyone to use.
The compressed video has watermark.
You can't compress several videos at once.
You can only compress videos of up to 500 MB.
Limited customization options.
03

Video Candy

To know how to compress videos online, Video Candy should be another one that you can consider. It's free of any complicated steps and is relatively quick in compressing videos.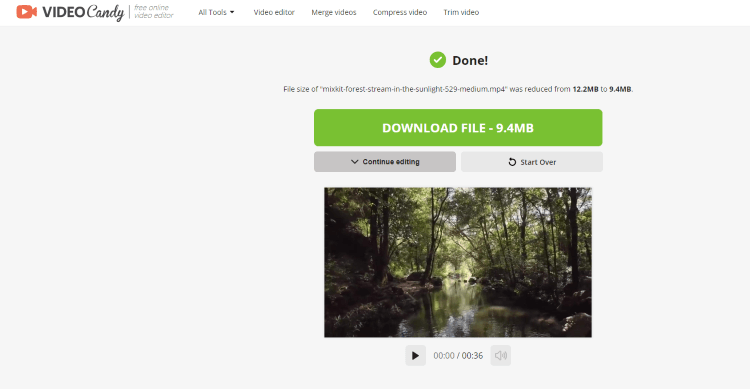 Supports various video formats including MP4, AVI, MKV, and MOV.
Offers the option to preview the compressed video after downloading.
You can make further steps to edit your compressed videos.
It is free to use, with no watermarks or ads.
Supports to compress videos of different formats.
It's not allowed to compress multiple videos at a time.
As a free tool, the compression speed can be slow, especially for larger video files.
The maximum file size limit of 500MB may not be sufficient for some users with larger video files.
Conclusion
While there are many online and desktop tools available for compressing videos, iMyFone AnySmall stands out as a professional and reliable tool for both personal and professional use. For being able to know how to compress a video or videos while keeping the high quality at the same time, AnySmall here can surely satisfy your need. Download it and compress your large videos now!