Ultimate Guide to Remove TikTok Watermark on PC in 2023
Category: Videos Maker
4 mins read
"How to save unsavable TikTok videos without watermark from PC?"
Unfortunately, there is currently no way to download TikTok videos directly from a computer, and it is even more difficult to directly save TikTok videos without watermark. However, in this article, we can help you remove TikTok watermark on PC. All you need to do is to download the app below.
Part 1. The Imperfect Method to Remove TikTok Watermark on PC
Although the first method is not perfect, it can save time if you are not using any video editing tools. If you don't mind the video being cropped, then you can follow the steps below.
Step 1. Finding a TikTok video on your phone (A video you've seen on your computer and wanted to save.) can take a while. Then, download this video directly on your phone.
Step 2. Select Edit from the top right corner, and tap the Crop icon from the row of options that appears at the bottom.
Step 3. Pinch and zoom to edit the dimensions of the video, then remove the TikTok watermark from video.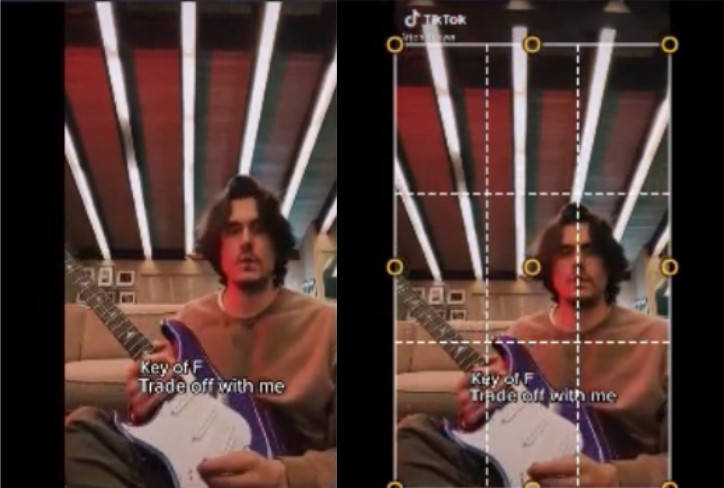 Important frames in the video may be cropped at the same time. And, the quality of the video cannot be guaranteed. If you want a HD video, please use the second way below.
Part 2. The Most Perfect Way to Remove TikTok Watermark on PC- TopClipper
iMyFone TopClipper is a recently introduced tool to remove watermark from TikTok videos. It can remove TikTok watermark for free and output high quality videos. And, it has received rave reviews since its release. iMyFone TopClipper is quite different from the TikTok downloders that you can see on the market. Not only can this tool remove TikTok watermark, but also it can let you re-edit any videos from any platforms automatically if you've already saved these videos on your computer. You won't be recognized by the TikTok algorithm after recreate your videos. iMyFone TopClipper is really worth a try! Tbe key features of this video maker are as follows.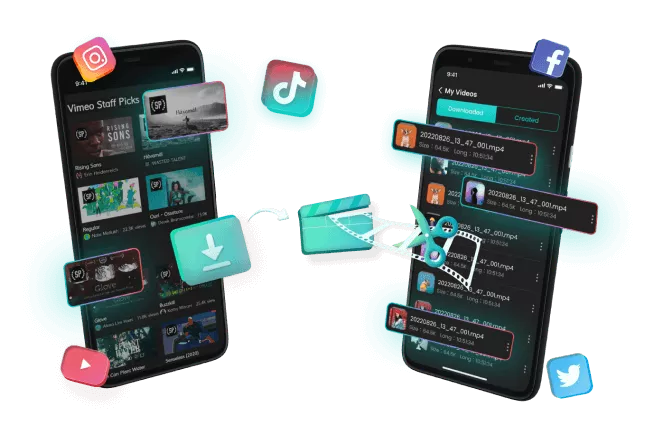 Key Features:
Remove TikTok watermark and allow you to repost these videos.
Re-edit videos automatically and output high-quality videos quickly.
Save TikTok videos without watermark in bulk without any skills.
Increase the chances to get morefree TikTok likes and followers.
Help you beat the TikTok algorithm and get on TikTok fyp easily.
Before viewing the text guide, you can also remove TikTok watermark by watching the video tutorial.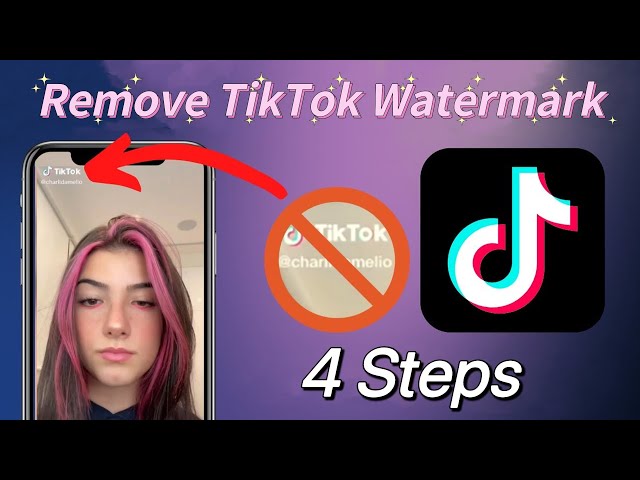 Step 1. After installing iMyFone TopClipper, launch it and select Download Watermark-Free Video mode.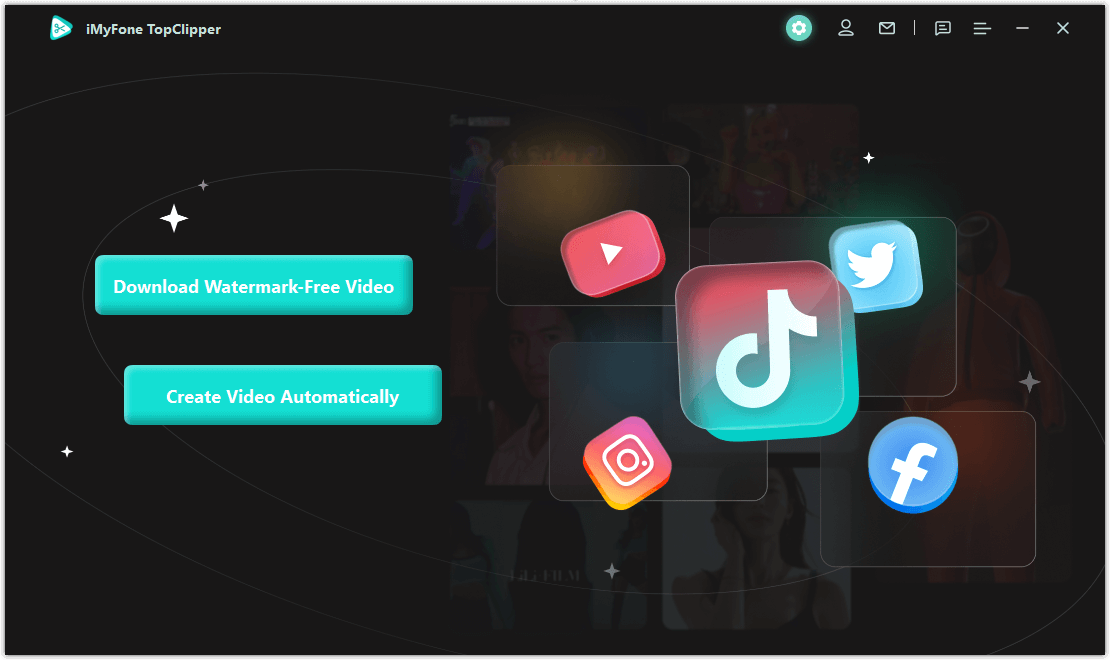 Step 2. Select a TikTok video that you like and copy its URL. Paste the URL into the search bar and click Search.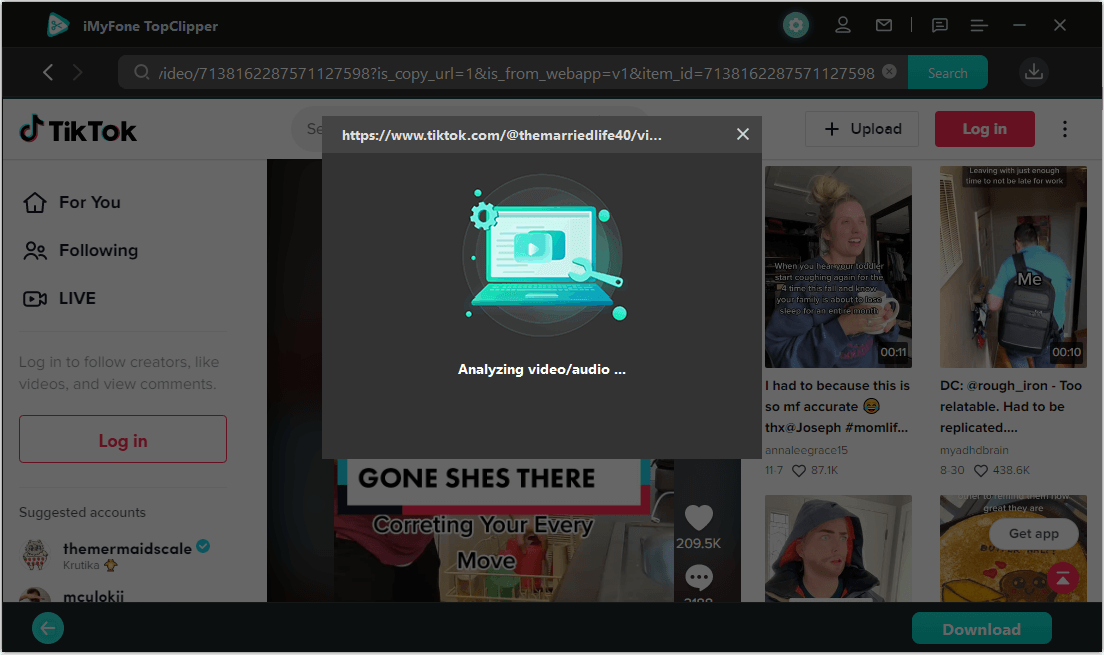 Step 3. TopClipper will extract the parameters of your video. Then, waiting the removal process to complete.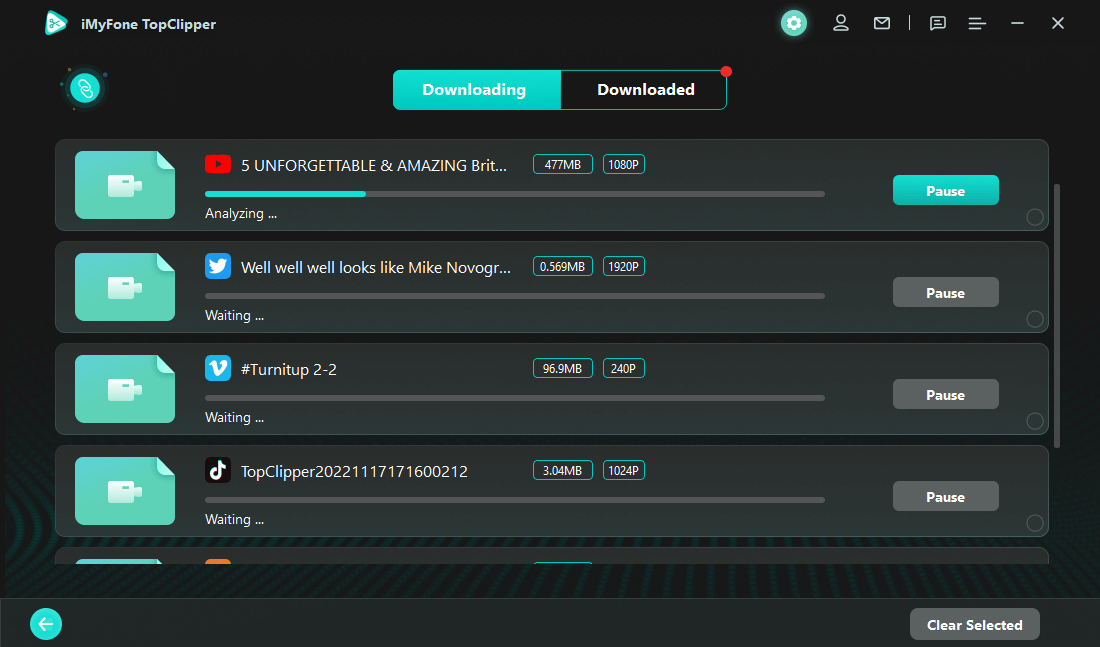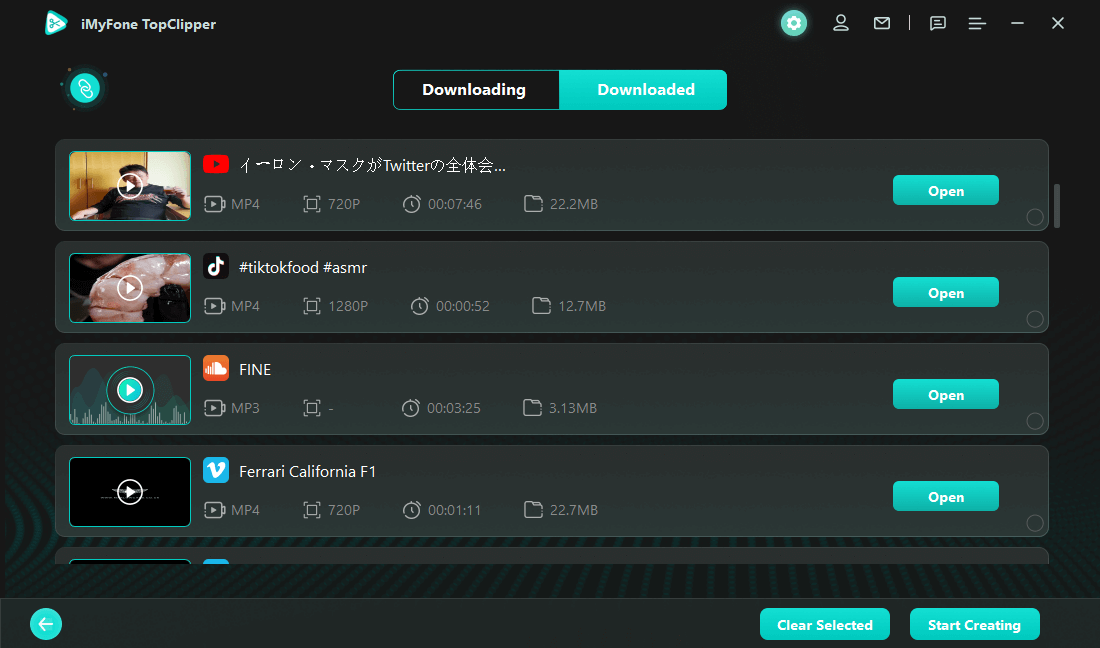 Step 4. Once the process is complete, you can preview the video. If you're satisfied with the output, then you can click Save video.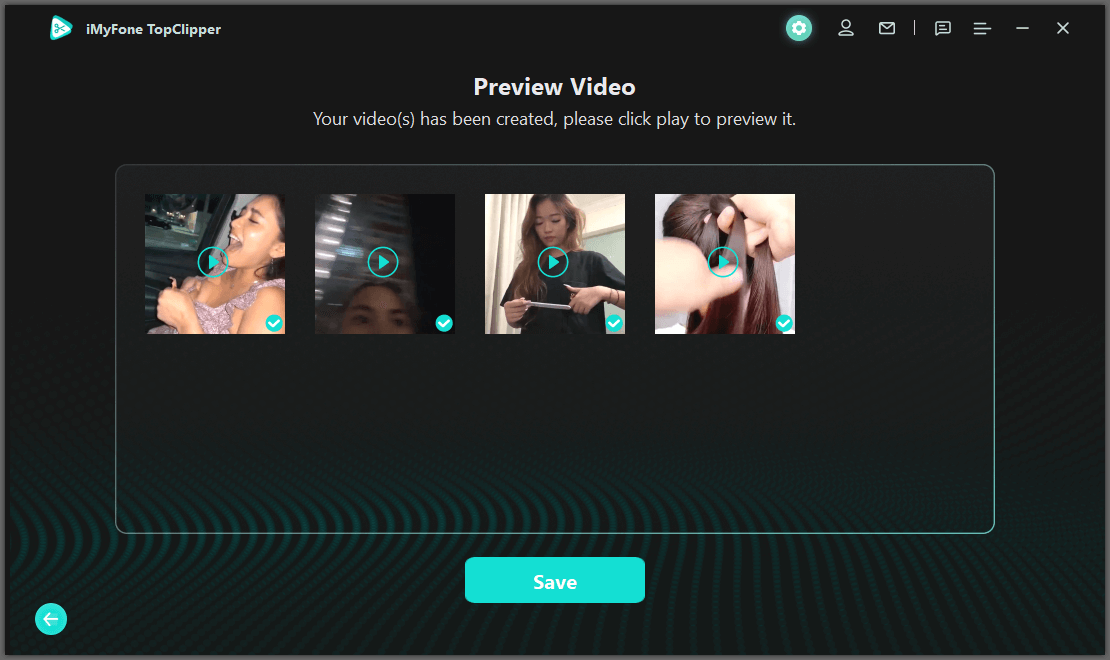 This second feature not only can help you reprint videos from TikTok, but also it can help you re-edit videos from TikTok competitors, like YouTube Shorts and Instagram Reels.
10% OFF Coupon Code: TC10OFF
Part 3. Things You Might Worry about Removing TikTok Watermark on PC
In this part, we will show you the things you might want to know about removing TikTok watermark on PC.
1. Will There be Copyright Issues in Removing the TikTok Watermark?
In accordance with TikTok's Terms of Service and Community Guidelines, users are not permitted to post, share or send any content that infringes or violates the copyrights, trademarks or other intellectual property rights of others without consent. If you're just saving the viewing for yourself, that's fine. But if it is for commercial use, the consent of the owner of the original video must be obtained.
2. Is There a One-Click Batch Removal Method for TikTok Watermark?
Yes, there is. iMyFone TopClipper is the tool that you want. Unlike the removal tool on the market, it has the ability to remove TikTok watermark in batches.
Remove TikTok watermark without losing any video quality on PC! Try it free now!
3. Which is the Best Tool to Remove TikTok Watermark on the Market?
There is no doubt that iMyFone TopClipper is the best tool to remove TikTok watermark. Whether you want to download TikTok videos on your mobile phone or TikTok videos on your computer, it can easily help you achieve to do so. It offers free trail every day. With this tool, your dream to be an Internet celebrity may come true.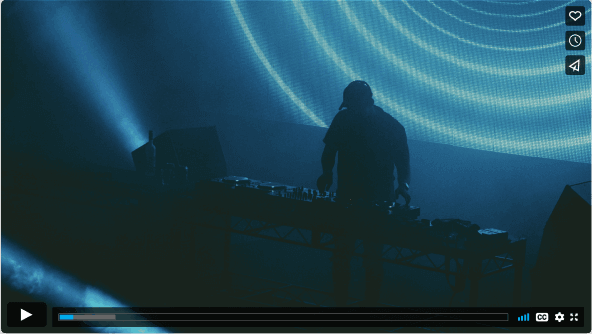 4. Are There Other Ways to Download TikTok videos on PC?
Yes, you can download TikTok videos on browser using Chrome extension. You can use the TikTok downloader extension provided by Lalit. Up to now, more than 10,000 people are using it. When you open the extension popup from the toolbar, it can mass download videos from any page on TikTok and download videos in original quality. But what you need to know is that you can not save the videos without watermark. Here are the simple steps to download TikTok videos via Chrome extension.
Visit the Chrome extensions webpage, and install the TikTok downloader extension on the web browser.
Open the TikTok website and look for the video you want to download. This TikTok downloader extension will show a yellow download button when you open any video.
Click the yellow download button that appears. Choose a folder to save your video, and you can also choose to continue downloading.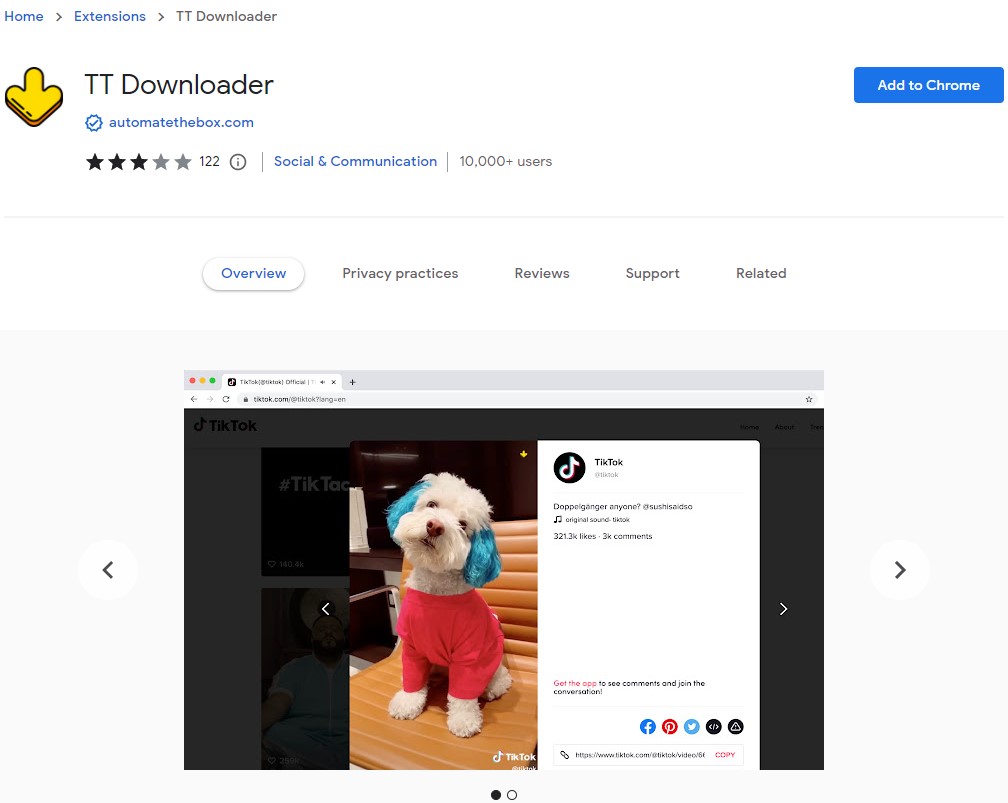 Conclusion
That's all for today's content. You can simply remove TikTok watermark on PC via 2 ways we've mentioned above. But, we strongly recommend you to use the second way. After all cropping videos to remove TikTok watermark is not the perfect method. Now, not only iMyFone TopClipper can help you remove TikTok watermark, but also you can re-edit any videos from any platforms via this tool. Sounds great, right? So, why not click the button below to get a free trial now?