Maximize Your Earnings: How to Monetize TikTok Videos on YouTube
Category: Videos Maker
4 mins read
As the popularity of TikTok continues to rise, an increasing number of its users are seeking for methods to make money from the material they post on the network.
This may be accomplished in a number of ways, one of which is by uploading videos from TikTok to YouTube and making money via advertisements, sponsorships, and other types of partnerships.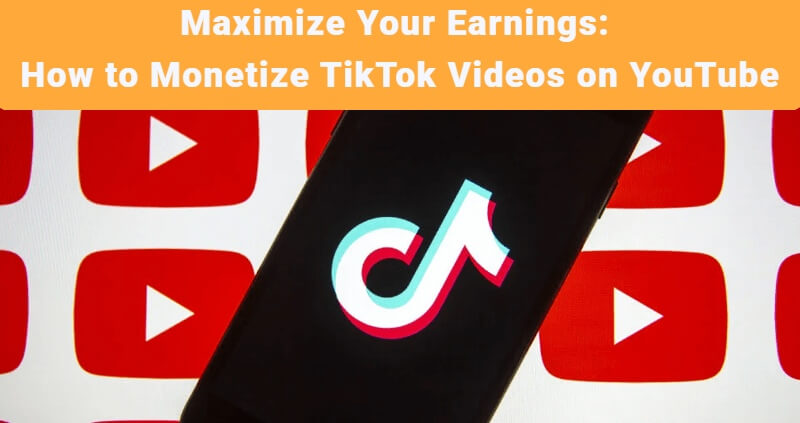 It is possible, but not certain, that doing so would violate copyright laws and cause damage to the people who created the work in question.
Using iMyFone TopClipper, we will demonstrate how you can circumvent copyright restrictions on TikTok videos and then upload them to YouTube so that you may make money off of them.
100% Free, 100% Working!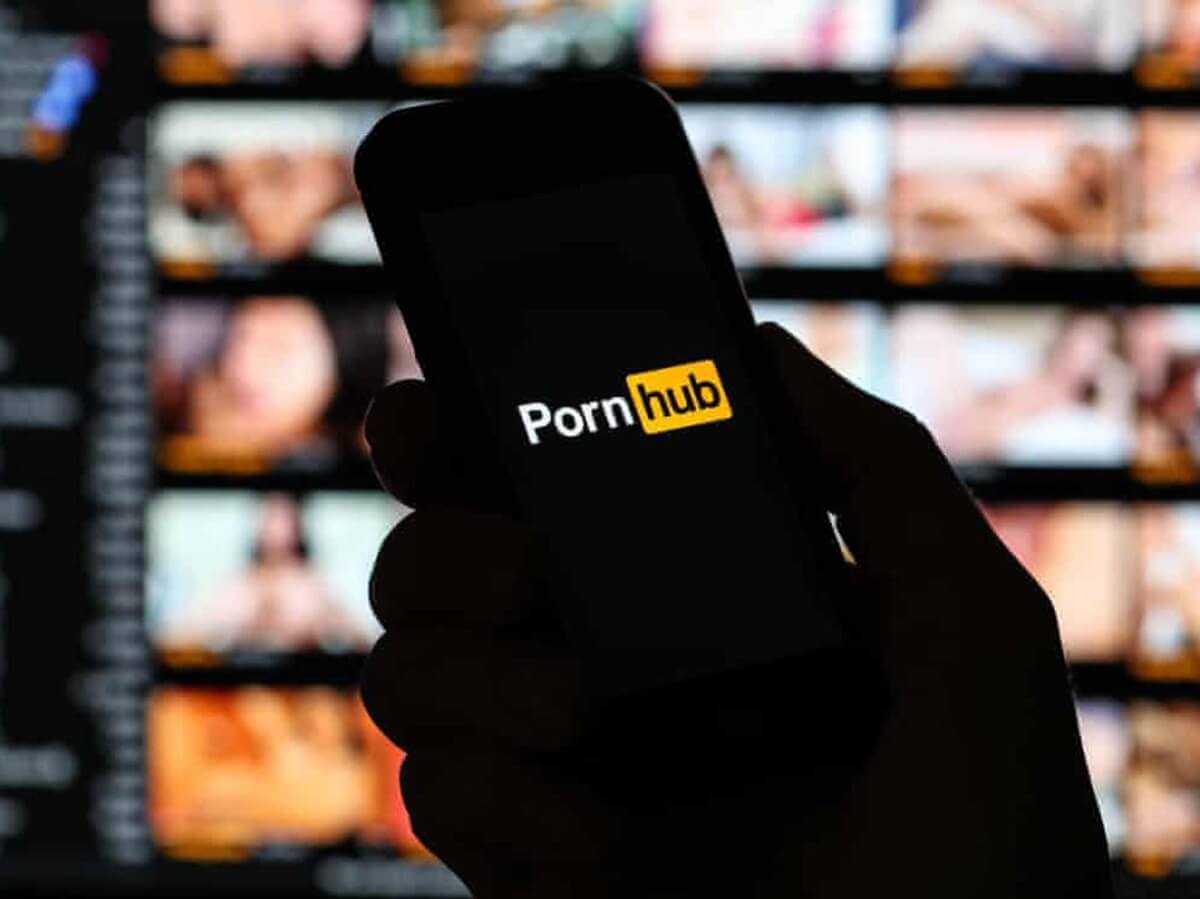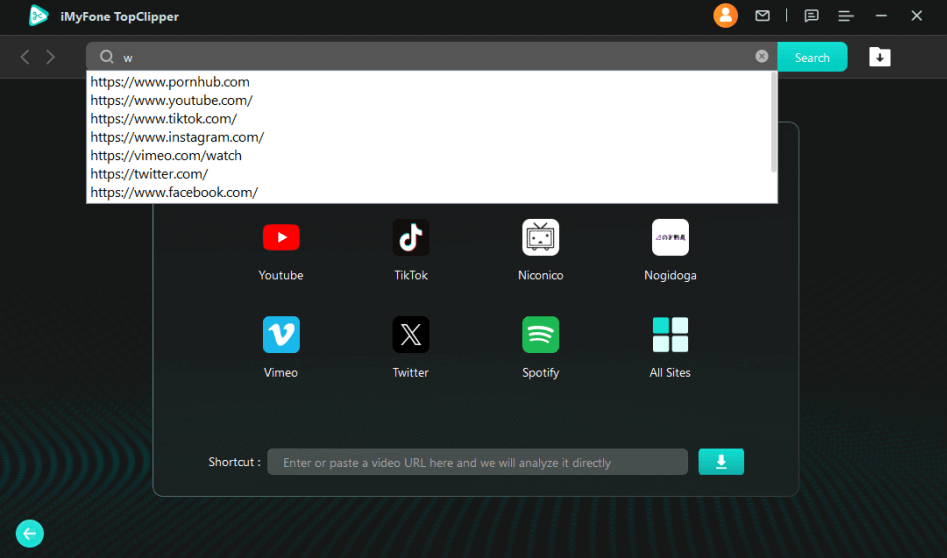 Limited Time 10% OFF Coupon Code for iMyFone TopClipper: TC10OFF
Part 1. How to Download TikTok Videos Without Copyright-TopClipper
The downloading of videos from TikTok without breaking copyright restrictions is one of the first stages in the process of monetising videos posted on YouTubethat were originally uploaded to TikTok.
Utilizing the "Download Video without Watermark" tool that is available on iMyFone TopClipper is one approach to achieving this goal.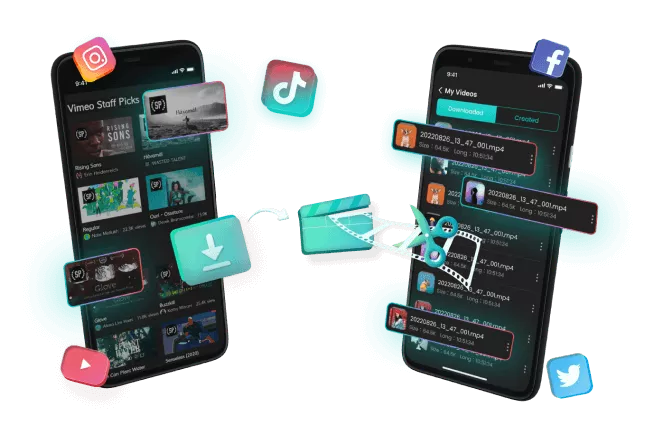 Key Features:
Remove TikTok watermark and allow you to repost these videos.
Re-edit videos automatically and output high-quality videos quickly.
Save TikTok videos without watermark in bulk without any skills.
Increase the chances to get morefree TikTok likes and followers.
Help you beat the TikTok algorithm and get on TikTok fyp easily.
You may quickly download videos that do not have any watermarks or brand logos thanks to this capability, which can assist you in avoiding any copyright concerns that may arise. This is how you take advantage of the feature: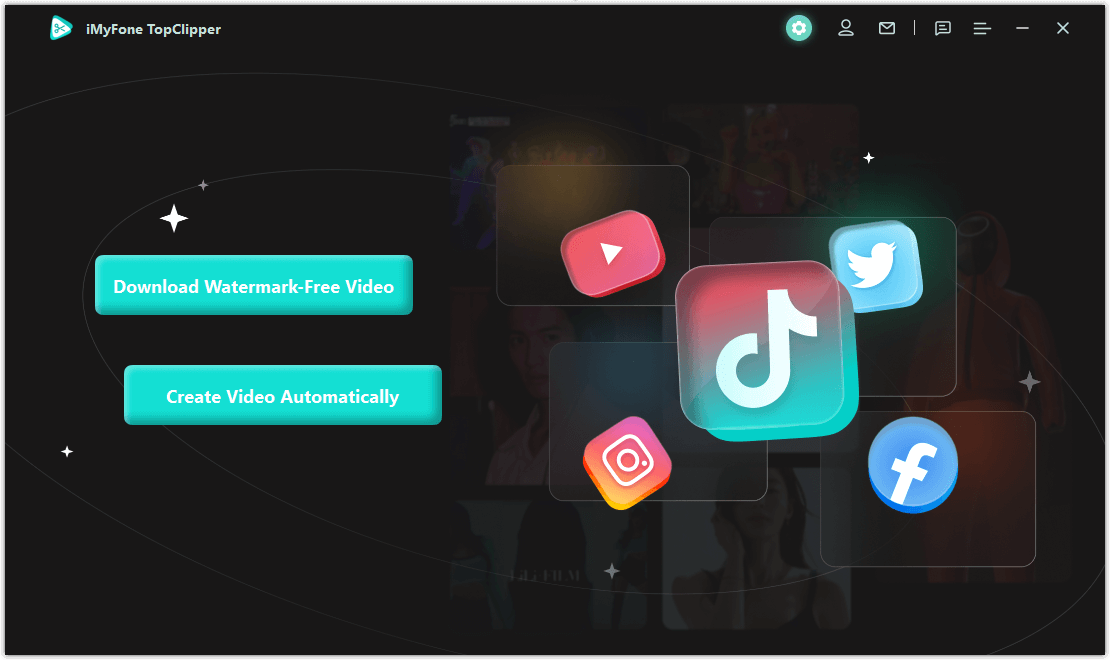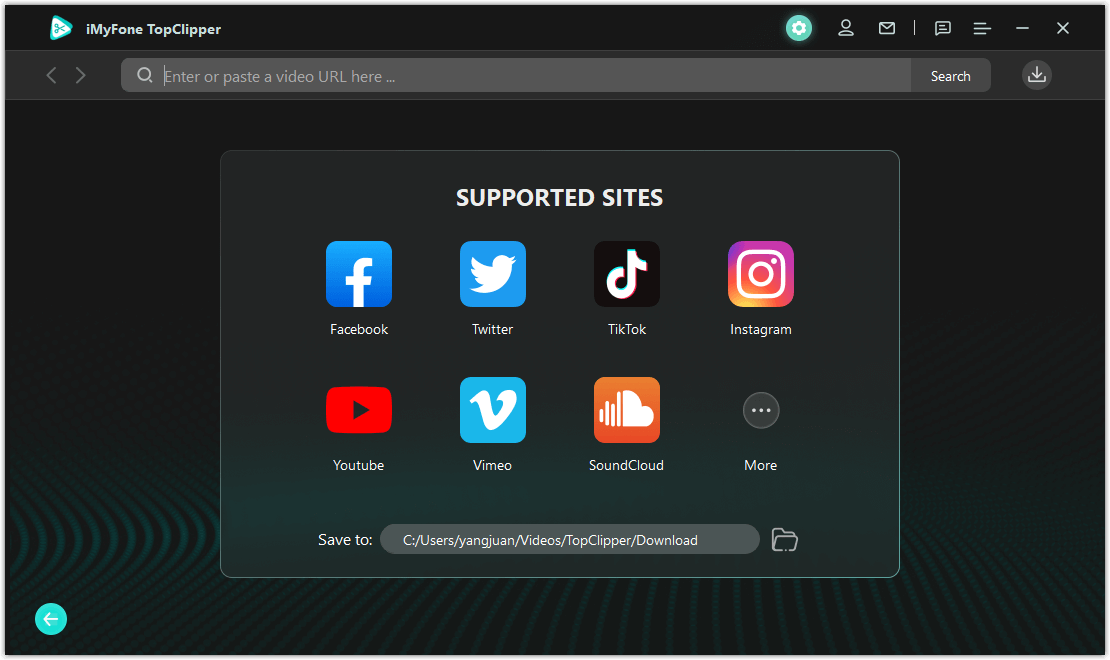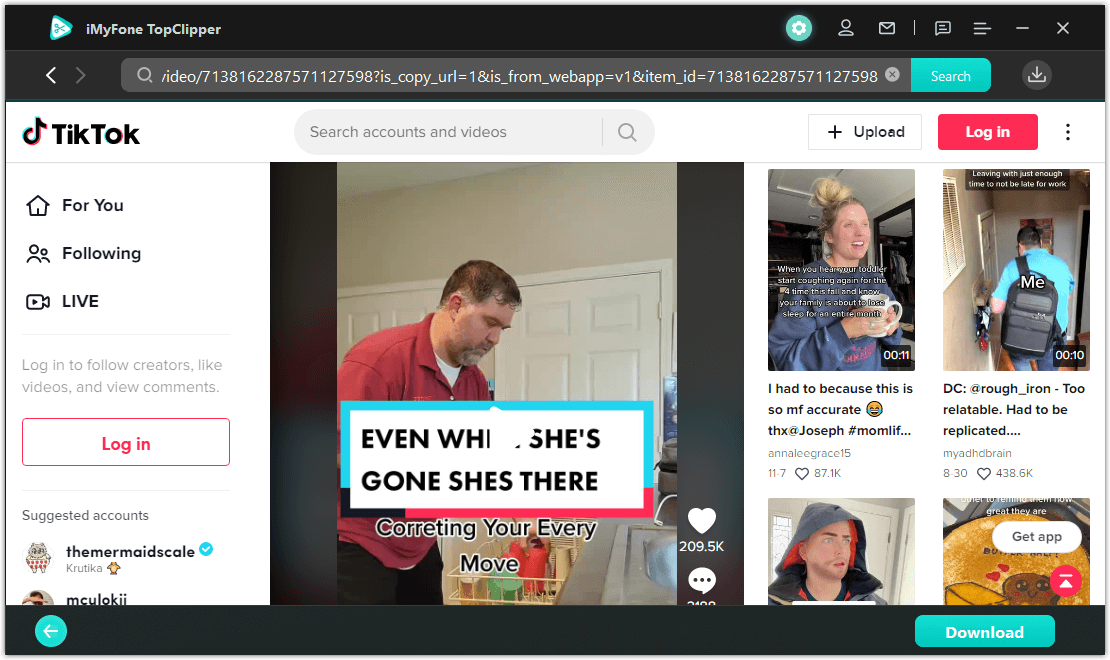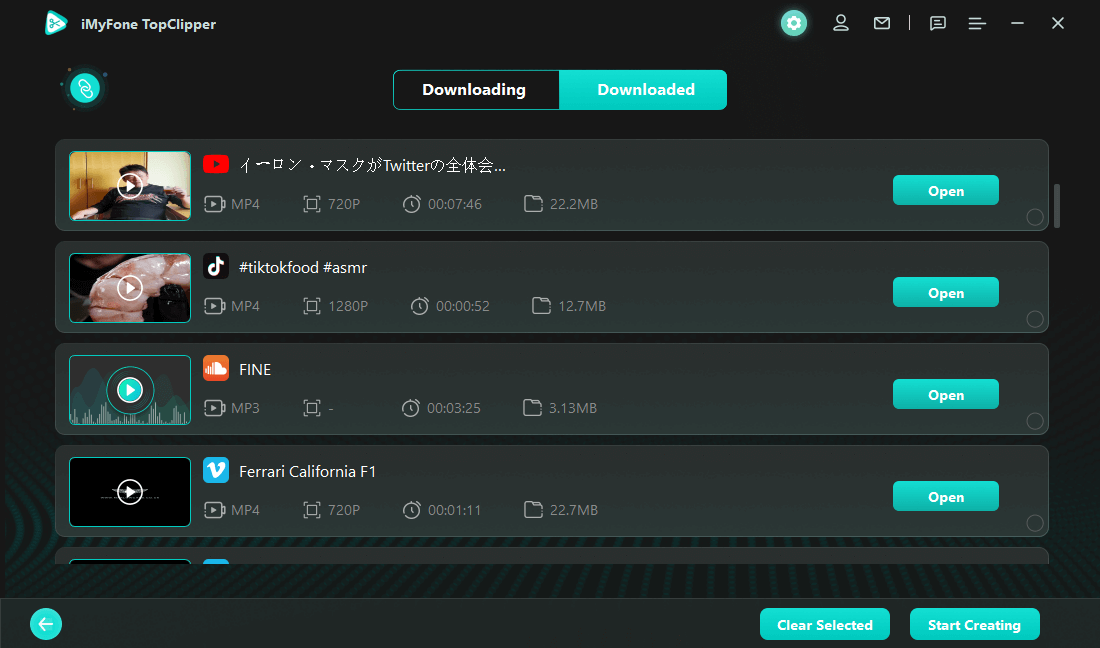 It is essential to keep in mind that before to downloading any videos, you should always verify the applicable copyright laws and confirm that you possess the necessary permissions to make use of the material.
Additionally, TopClipper is equipped with its own built-in web browser, making it both more easy and effective for users to search for and watch their preferred videos.
How to Monetize TikTok Videos on YouTube
After you have downloaded the videos from TikTok in a manner that does not violate any copyright rules, you will be able to monetize them on YouTube. Utilizing the "Create Videos Automatically" tool that is available in iMyFone TopClipper is one method for accomplishing this goal.
With the help of TopClipper, you'll be able to transform any old TikTok video into a completely new and unique video that you can then upload to YouTube and start monetizing there. This is how you take advantage of the feature:
Step 1: Select the "Create Videos Automatically" mode on the TopClipper's main interface.
Download, install and launch iMyFone TopClipper on your computer. Select the "Download Watermark-Free Video" mode.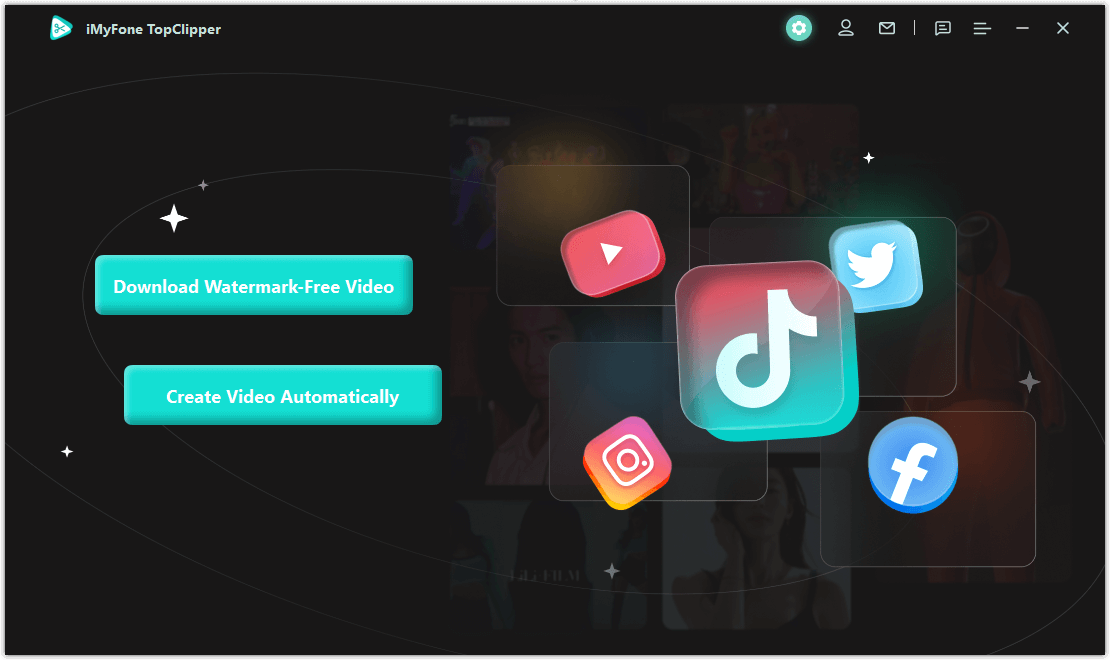 Step 2: Paste the URL of the TikTok video you want to use into the input box.
Step 3: TopClipper will automatically generate a new, unique video based on the original video.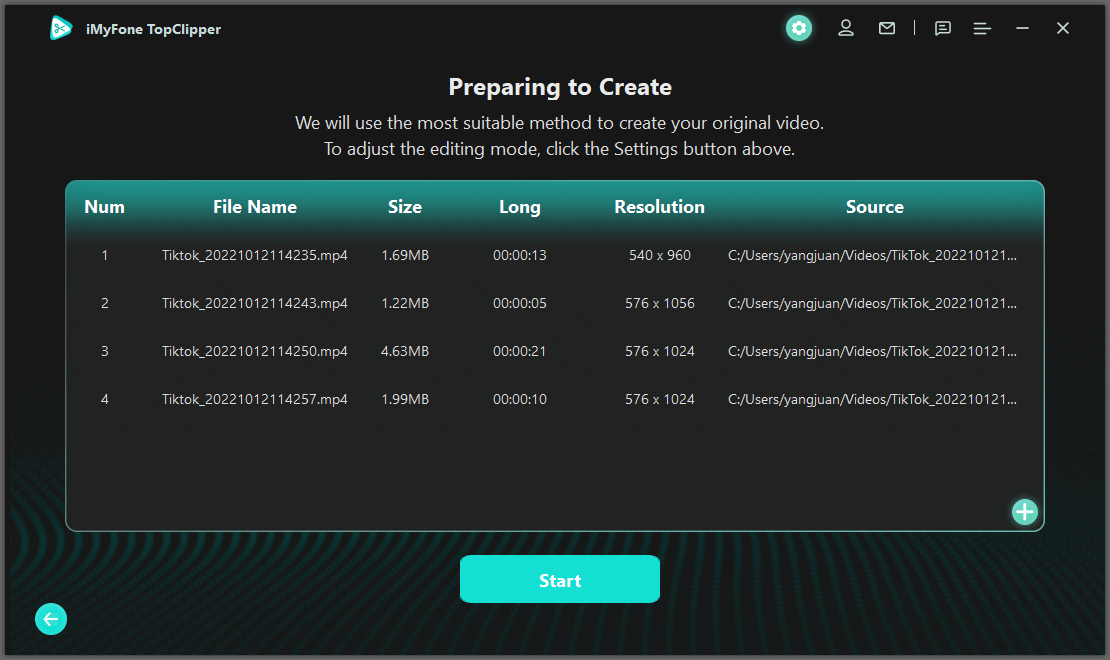 Step 4: You can now repost this new TikTok video on YouTube and monetize it by enabling ads, sponsorships, and collaborations.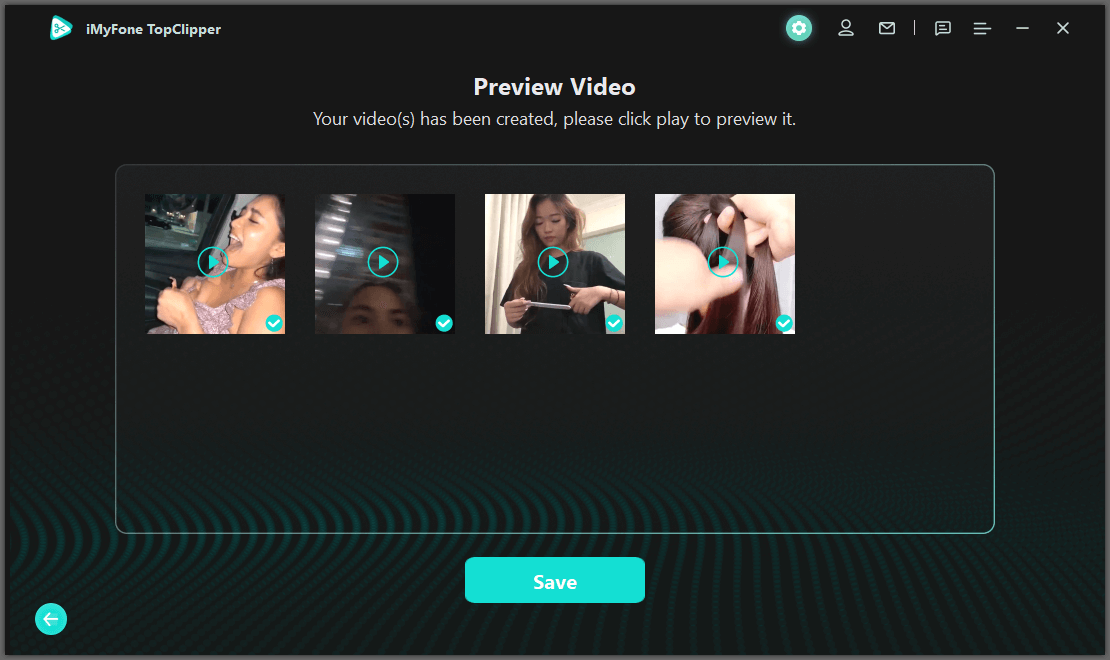 Before reposting any films, you should always check the copyright laws and confirm that you have the right to use the material. This is an essential point to keep in mind since it is crucial to remember that you should always check the copyright rules.
In addition, the creation of original and up-to-date material increases the likelihood that you will attract a greater number of viewers and participants, both of which may result in an increase in the number of possibilities to make money.
10% OFF Coupon Code: TC10OFF
Tips about How to Monetize TikTok Videos on YouTube
When it comes to monetizing TikTok videos on YouTube, there are several tips that can help you maximize your earning potential.
1

Do not Use Copyright Materials

Do not use any materials that are protected by intellectual property rights. It is essential to check whether or not you own the rights to use any content that you republish on YouTube. It is possible to go into legal trouble and cause damage to the people who created the content if you use copyrighted materials without authorization.
2

Utilize the Fair Use Policy in your work

It is important to be familiar with the fair use standards and to utilize them in order to get the most out of your TikTok films when they are uploaded to YouTube. When used for purposes such as criticism, commentary, news reporting, teaching, scholarship, or research, the use of copyrighted material is permissible under the principle of fair use.
3

Follow YouTube ToS

Make it a point to follow all of YouTube's rules and guidelines to the letter in order to prevent any problems with monetizing your YouTube videos. This includes following to YouTube's regulations regarding hate speech, violent material, and any other content that is forbidden.
4

Create Engaging Videos

Create video content that is intriguing and engaging in order to improve the number of advertisements that are shown on your channel and the amount of money you make from them. Among them is the production of video of a high quality, which are both educational and amusing.

Utilize iMyFone TopClipper, a potent tool that may assist you in producing videos that are distinctive and creative, avoiding TikTok's algorithm, extracting and saving audio, and downloading videos that do not have watermarks.

This tool may help you boost your chances of monetization by assisting you in the creation of new and original content, which has the potential to generate a greater number of views and interactions from your audience.
FAQs about How to Monetize TikTok Videos on YouTube
Frequently Asked Questions (FAQs) about monetizing TikTok videos on YouTube can help you understand the process better and address any concerns you may have. Some common questions include:
Can You Monetize TikTok Compilation Videos On Youtube?
---
Monetizing compilation videos on YouTube can be tricky. It depends on the content of the compilation video and whether or not you have the right to use it. It is best to check with the creators of the original videos before reposting a compilation on YouTube.
Additionally, if you want to use the compilation video for commercial purposes, you should always get permission from the creators.
How many followers do you need to get monetized on TikTok?
---
TikTok does not have a specific follower requirement for monetization, but having a large and engaged audience can increase your chances of monetization. Additionally, having consistent and high-quality content can also help increase your chances of being monetized.
Why TikTok Videos Don't Get Monetized On YouTube?
---
The main reason is that TikTok videos may not meet the monetization requirements set by YouTube, such as copyright compliance, community guidelines, and terms of service.
Additionally, some videos may not be suitable for monetization, such as videos with low views, poor engagement, or low quality.
Conclusion
In conclusion, it is possible to monetize TikTok videos on YouTube, but it is important to do so in a way that does not violate copyright laws. iMyFone TopClipper can be a powerful tool in helping you achieve this.
By using its "Download Video without Watermark" and "Create Videos Automatically" functions, you can easily download TikTok videos without violating copyright laws and turn them into unique, monetizable content on YouTube.
Additionally, by following the tips and guidelines outlined in this article, you can maximize your earning potential and ensure compliance with YouTube's rules and regulations. Remember, always check the copyright laws and get permission from the creators before using any videos for commercial use.