One Click to Download/Save TikTok Videos without Watermark
1.Find Video

Copy TikTok video url.

2.Paste Video Paste TikTok video url.

3.Save Video Get TikTok video without watermark.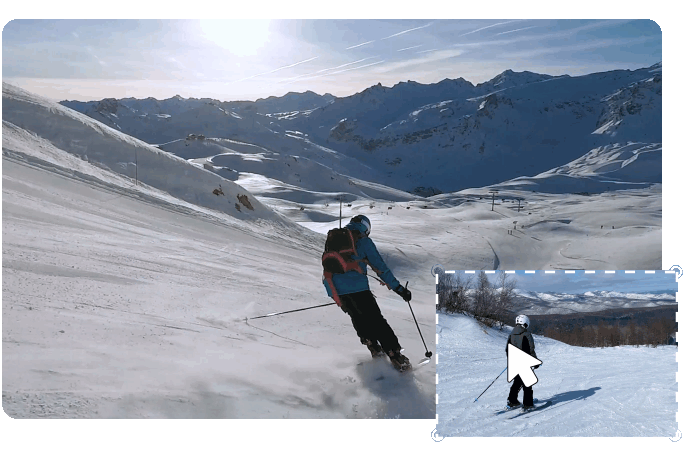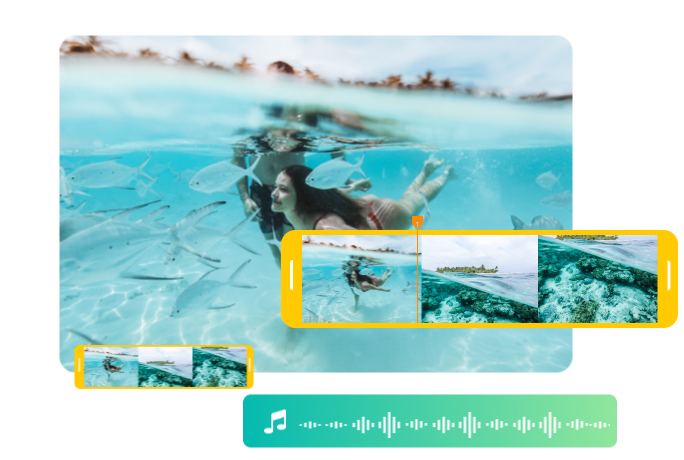 Automatically Crop Brand-New Videos with Ease
Flip Video

without any editing skills, you can flip & mirror your video within seconds.

Add picture-in-picture

You can easily create a picture-in-picture clip without choosing from video footage manually.

Process Video Frames

TopClipper can automatically process each frame of video content by high technology. So you'll get a new video.
Quickly Create Your Matrix Video Number
Having trouble editing videos? iMyFone TopClipper is a premium automatic video editing tool just for you. Featuring an advanced editing program that automatically puts in finishing touches on your edits, iMyFone TopClipper helps turn your videos from amateur to pro level in seconds.

No hassle, no long hours wasted editing a single video. Create professional-looking videos quickly and easily with iMyFone TopClipper and start attracting more subscribers to your TikTok, IG, and YouTube channels today.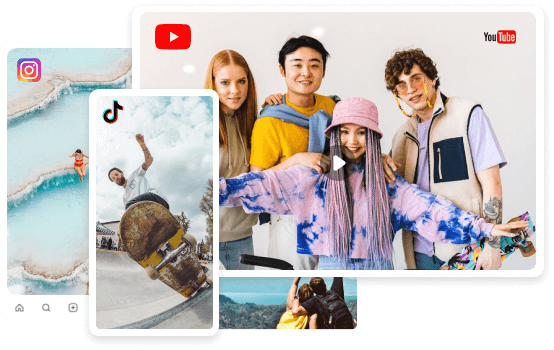 New Features are Coming Soon
Remove TikTok Watermark in Batch
Trim Multiple Videos Simultaneously
More Automatic Editing Means
Customize Logos and Borders
Intelligent Algorithm Aids
Listen Our Customers Voice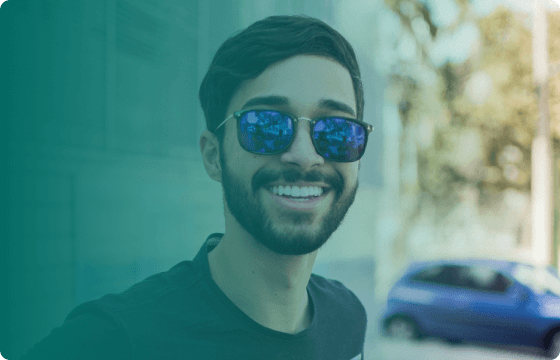 "Since my friends introduced me to iMyFone TopClipper, I have been able to create more better videos on my channel. Editing videos was so easy, I started posting dozens of new videos everyday. Great!"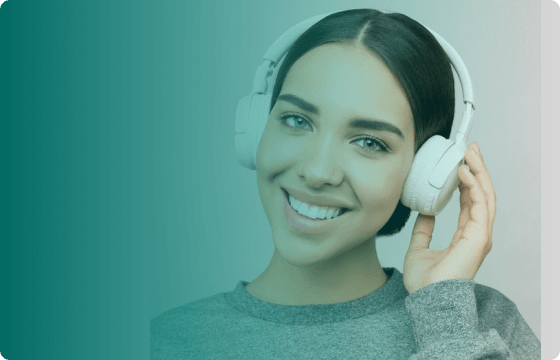 "As a new video editor, iMyFone TopClipper is my gospel. I love it because it is so easy to use. With only a few steps I can easily remove TikTok watermarks from videos and create my own original TikTok video. In just a few weeks, I was able to grow my TikTok channel to more than 1000 followers. TopClipper is really amazing. "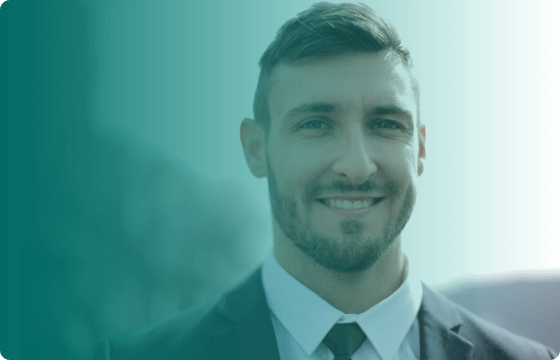 "I started my YouTube channel last month. I only had a few videos on it and had just a few people watching them. Thanks to iMyFone TopClipper, I can not only crop videos more efficiently, but also make and edit original videos quickly. Now my videos get more views and shares and my subscribers are growing faster than ever. I'm so happy."
View More Reviews >>
iMyFone TopClipper
Intelligently Make TikTok Videos without Watermark
1,761,692 people have downloaded it
100% Clean & Secure
30-Day Money Back Guarantee
Serving Millions of Users
FAQs and Hot Topics
FAQs:
1. What is the best video editing tool for new beginners?
iMyFone TopClipper is the most advanced and intelligent video editing tool on the market. It is specially designed to clip videos automatically. That is, without learning any editing skills, you can use TopClipper to create a brand-new video by just a few clicks. The program is the best choice for beginners to edit videos.
2. What's the difference between the free trial and the full version?
The biggest difference between the free trial and the full version is the limit on the number of times you can use it. In the free trial, the feature of removing watermark can be only used 5 times a day. And, the feature of creating videos automatically can be only used 3 times in total. But after purchasing TopClipper, all features can be used unlimitedly (including new features that will be added to the product in the future).
3. How does TopClipper help me create original videos?
TopClipper uses the precise editing method that has been tested for many times, which intelligently changes various attributes of the original videos. That is, TopClipper can automatically reconstruct each frame of the original videos by high technology. So you can get an original video.
4. Can I customize the way of editing videos?
Yes, you can. Click the settings button above TopClipper to customize the way of editing according to your requirements. You can customize the editing methods, including video flipping, picture-in-picture effects, frame processing, etc.
5. Why the original videos made by TopClipper are the same as the videos uploaded by myself?
In order not to affect the performance of video content, the way that TopClipper edits video is to perform subtle processing frame by frame. We promise that your last saved video file will be completely different from the source file.