Talking of sublime text, it is one of the most popular and commonly used text editors in the world. It comes jam-packed with super powerful features, including multi-line editing, regex 'find and replace, and build systems for various programming languages. Now, when dealing with such text files, it is very easy to delete some accidentally. We are going to focus on today is how to recover unsaved or deleted file sublime text.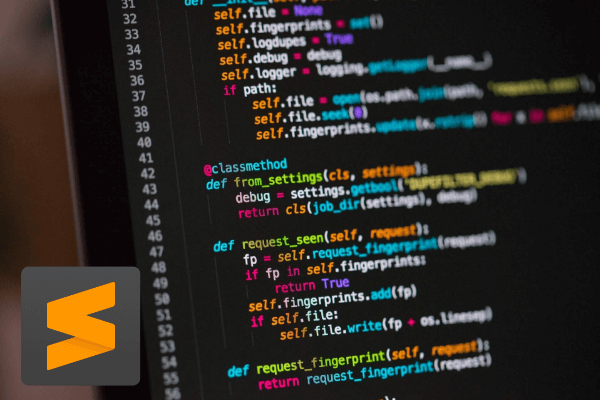 Part 1. Recover Sublime Unsaved/Deleted Files with Professional Recovery Software
When you lose sublime text files, you should never worry as you can always recover them with the help of iMyFone D-Back data recovery. You see, being a premier data recovery software, and the fact that it recovers all lost, or erased, text from windows and mac devices, we do believe that it is the best software for the job. Some of its features include:
Key Features:
It supports to recover deleted Sublime Text Files from PC,hard drives, USB flash drives, SD cards, SSDs, etc.
Recovers all deleted or unsaved documents, including Sublime Text Files,Microsoft Office files, and many more
Recovers Sublime Text Files even from emptied recycle bin.
It supports to recover from windows partition, such as raw partition, formatted partition, corrupted partition, etc
100% safe to recover lost Sublime Text Files
Now, let's check out how you can use the iMyFone D-Back recovery tool to recover Sublime Text Files that had been lost:
Step 1 : you first need to download and install the software into your device, as you can't proceed without it. After that, launch the program, and once on the interface, look for the location where the sublime files were lost.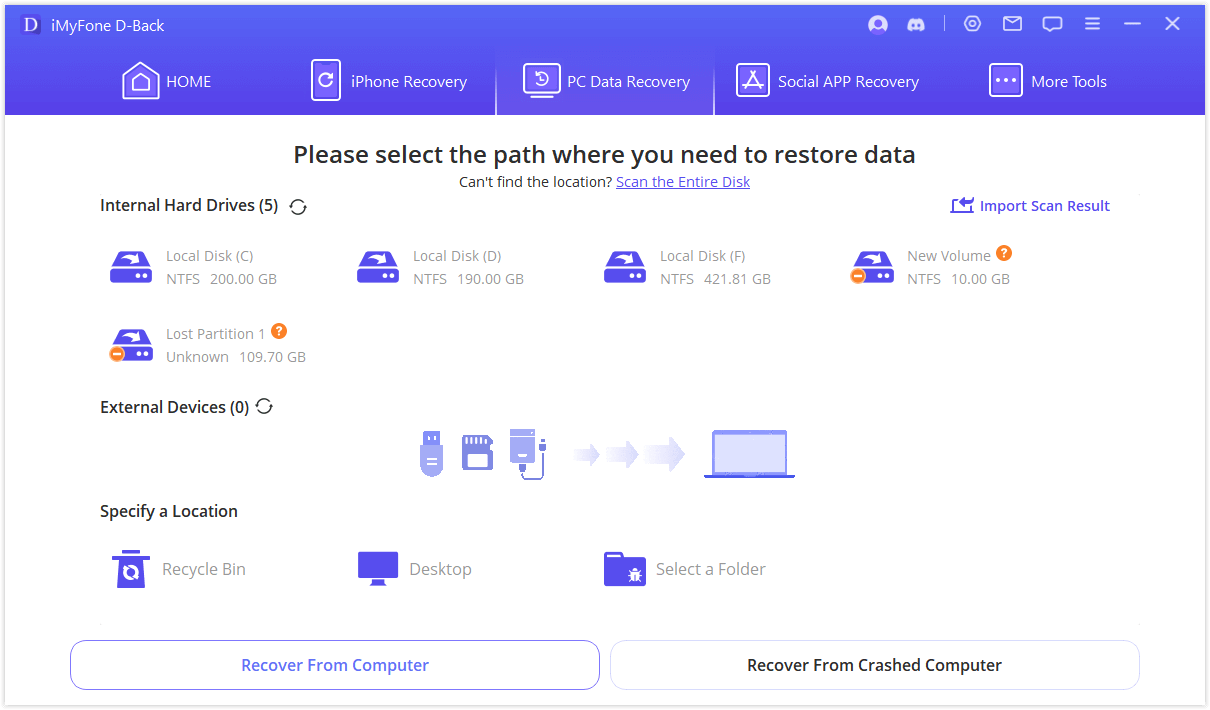 Step 2 : After that, scan that area, and you will see a list of all recoverable sublime files. Here, you will need to select the exact files you are looking for and then preview them to ascertain they are indeed the ones.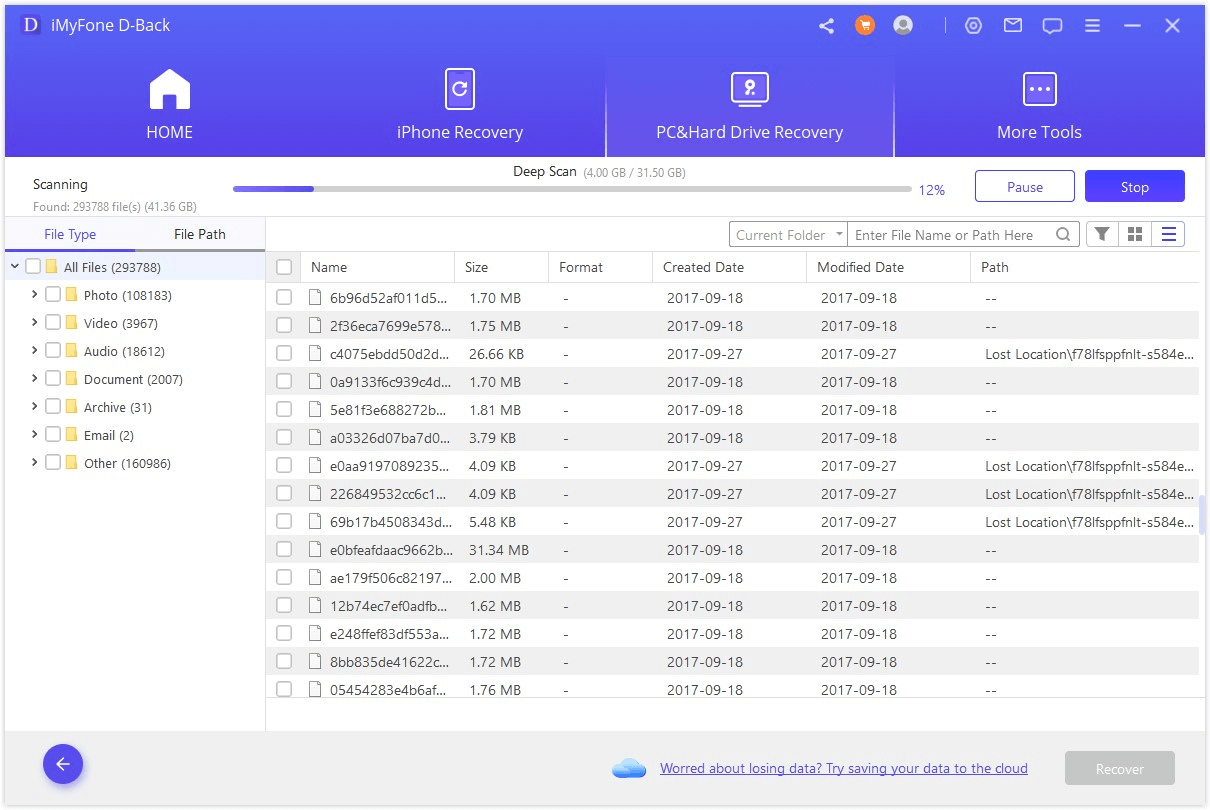 Step 3: After all that, the last process would be to recover the files by clicking on 'Recover' and then save them to a different and more secure area.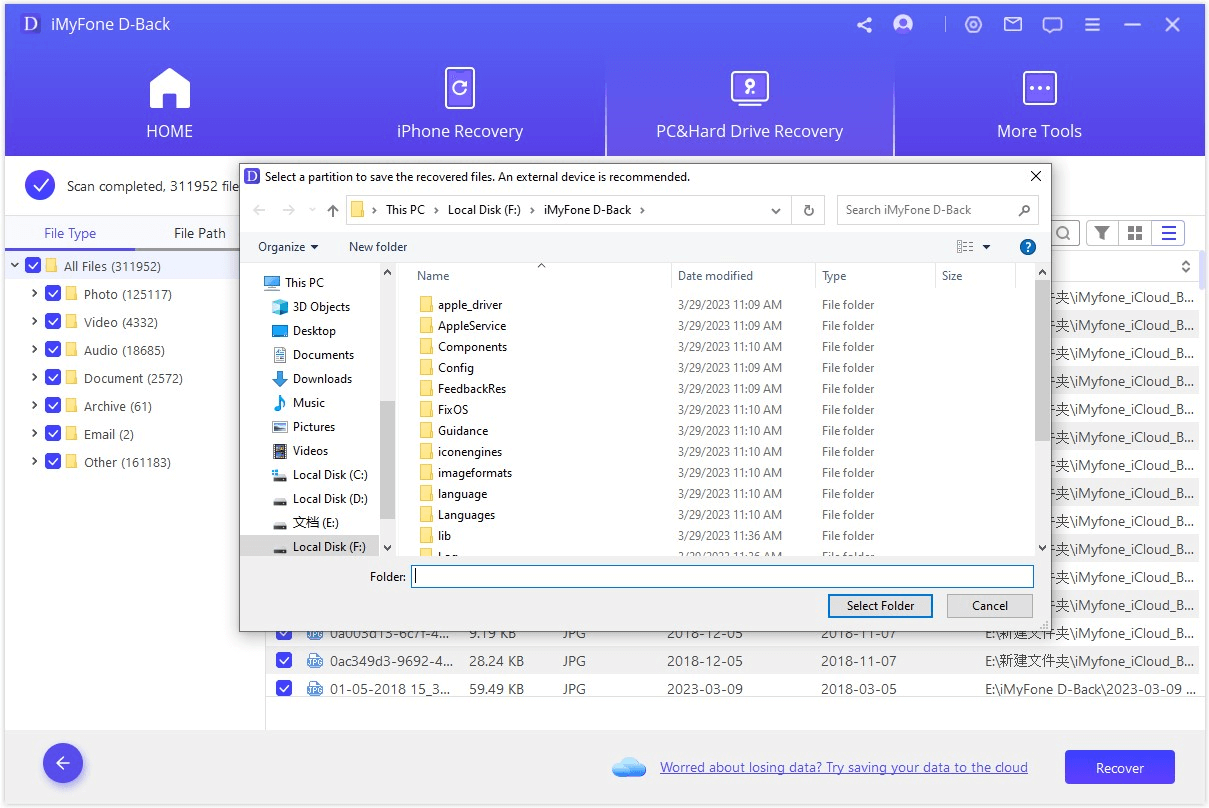 Part 2. Other Solutions to Restore Unsaved/Deleted Files from Sublime Text
Other than using iMyFone D-Back software, there are different ways through which you can restore unsaved or deleted sublime files. They include the following:
2.1 Through Windows Backup to Restore Files
With the Windows Backup tool already activated on your device, you can easily retrieve the deleted or unsaved sublime text. To restore data with Windows Backup on your device, go to the Control Panel>System and Security>then Backup and Restore. Then, click Restore my files > select the text you are looking to restore, and then hit Next. Select. Just like that, you will be good to go.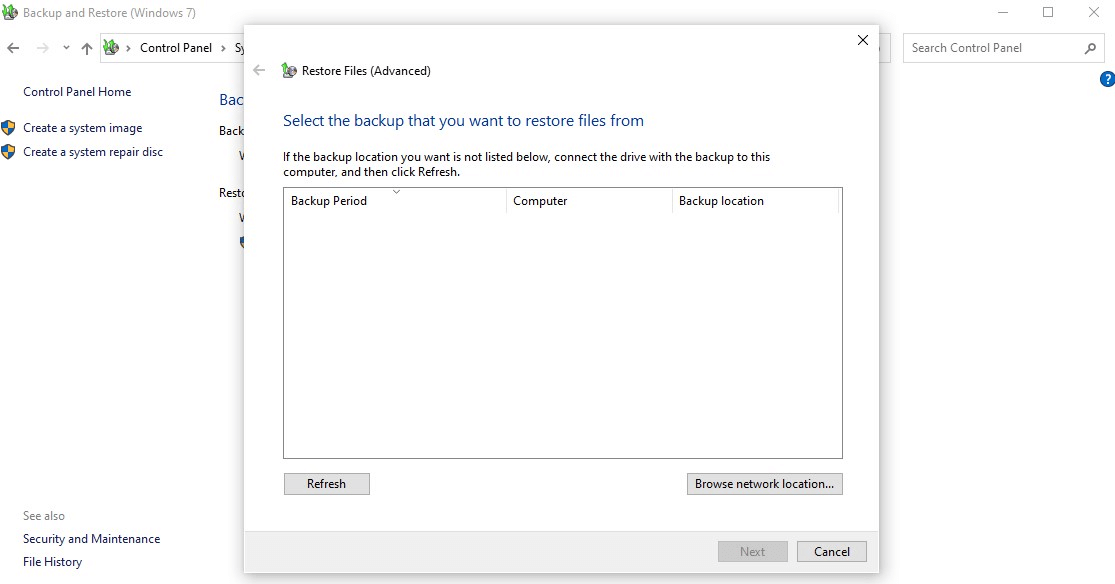 2.2 Restore from Previous Versions to Restore Files
This method of recovering lost or deleted text is perfect for when you have backed your sublime files with File Explorer or where you made a system restore point on the partition where the text was stored. So, to restore the data, open File Explorer, and from the context menu, rick-click on the folder where the unsaved or deleted, text was stored and then select Restore Previous Versions. Then, select the previous and most recent versions of the files and hit Restore. Doing this will restore all the text files that were deleted.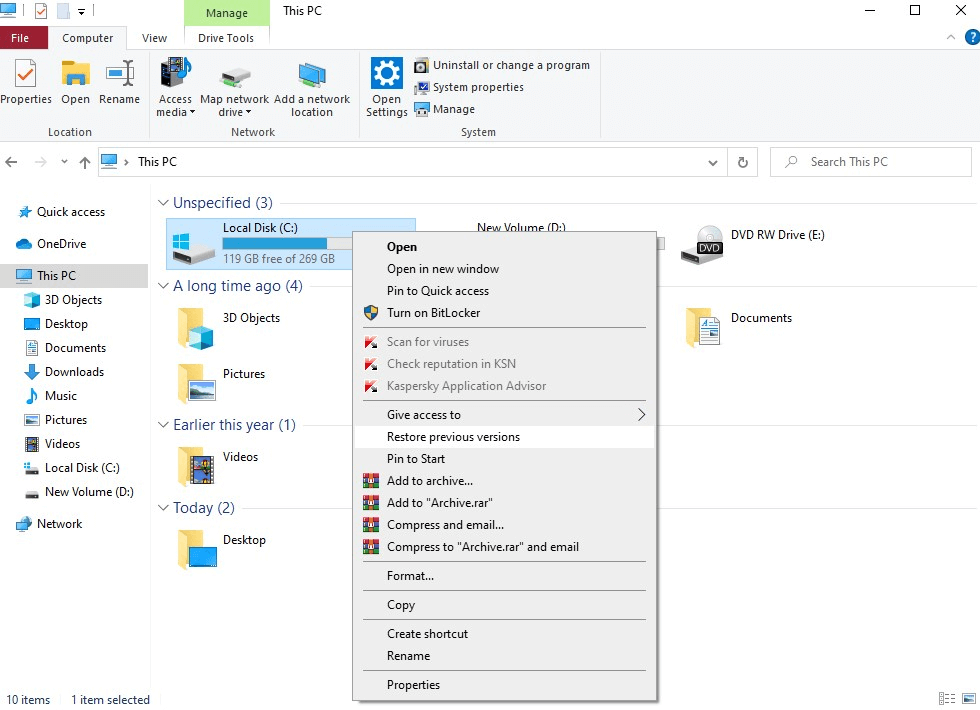 Part 3. FAQs about Sublime Text Files Recovery
3.1 Where does sublime store unsaved files?
For Windows devices, unsaved text files are saved here: C:\Users[your computer name]\AppData\Roaming\Sublime Text 3\Local. And if you are using Mac devices, search them here: /Library/Application Support/Sublime Text 2/Settings.
3.2 How do I open recently closed tabs in sublime?
If, by mistake, you close tabs in sublime, you can press Ctrl + Shift +T to reopen all the last closed tabs. This is for Windows devices, however. For Mac devices, press Command + Shift + T to open the last closed tabs.
3.3 Can I recover overwritten file from SublimeText?
Yes, you can! You see, this happens to all of us! Now, you can recover such text through the Windows Backup and Restore feature. It is a very straightforward process. First, you go to settings > update & security > and then Backup > then Backup and Restore > then Restore My Files. After this, you will select the text files you wish to restore to their original format, then hit Restore. And with that, the problem will be fixed. If you fail to recover files using this method,you still can recover overwritten Sublime Text with iMyFone D-back.
Final thought
We do understand human is to error, and the majority of the time, you might find yourself in a situation where you accidentally delete very crucial sublime files or haven't saved them when closing the tab. If you ever find yourself in such a mess, don't panic! All you need is iMyFone D-Back data recovery software on your device. This software allows you to recover any lost file, or document, quite easily. It is quite easy to use and has an easy-to-understand user interface that even beginners will enjoy using it. So, download it today from our website!