iMyFone LockWiper
Now download LockWiper to delete/remove the iCloud account/Apple ID without password.
Do you want to get rid of your iCloud account from your iPhone, iPad or iPod? Are you going to sell your iPhone and you don't want someone having access to your account? Also,do you want to delete iCloud account/Apple ID so that you can give it away to a friend and add their own accounts?
Or are you getting frustrated with the hassle of sharing the same media, contacts, etc after sharing the same Apple ID with a family member? Either way, you have a few options to delete the account manually, or with special software. Let's discuss the differences in a bit more details.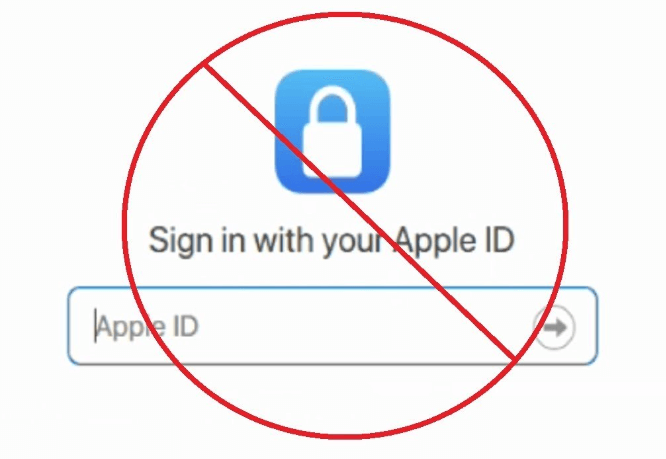 1. Can Apple ID be Used Again after Deleting iCloud Account/Apple ID
The iCloud account details and data associated with Apple ID will also be permanently deleted once it deleted. The account could not be access any data, content, or services associated with the Apple ID.

Same Apple ID could not be created immediately after deleting. And it usually takes a year before you can re-register it as a new Apple ID using that phone number.

The old accounts will be no data associated with the new one even re-registering the deleted iCloud Account/Apple ID.
2. Use LockWiper to Delete iCloud Account Permanently without Password
There is an easy and professional way to permanently delete iCloud account for any iOS devices without passwords using iMyFone LockWiper. This software is specifically developed to unlock Apple ID and lock screen, MDM from iPhone, iPad or iPod touch.
Key features of iMyFone LockWiper:
Completely delete iCloud account and Apple ID from any iOS devices without password.
Remove iCloud account on iPhone no matter "Find My iPhone" is on or off.
Link your iPhone with a new iCloud account or create a new one to enjoy all the iCloud services and iOS features.
It's quite easy to perform without kowning any technical knowledge.
Steps to Permanently Delete iCloud Account on iPhone without Password
iMyFone LockWiper provides a free version for you to check whether your device is supported. Don't be hesitate to click the try buttons above and follow the steps below to try it out.
Step 1. Launch iMyFone LockWiper and select "Unlock Apple ID" option.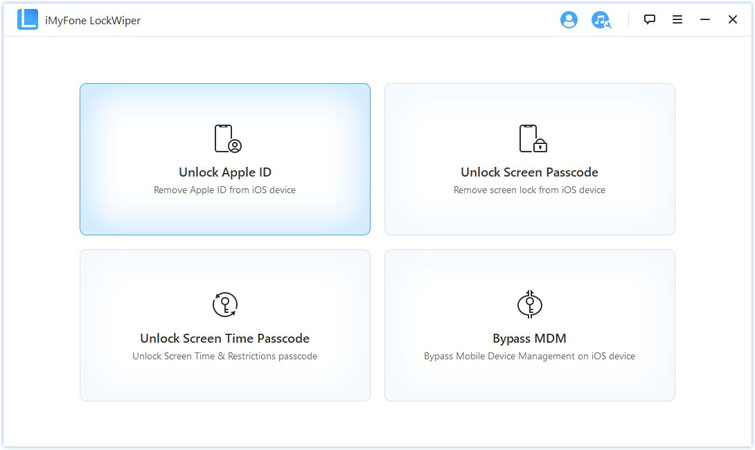 Step 2. Connect your iPhone to computer and click on "Start to Unlock".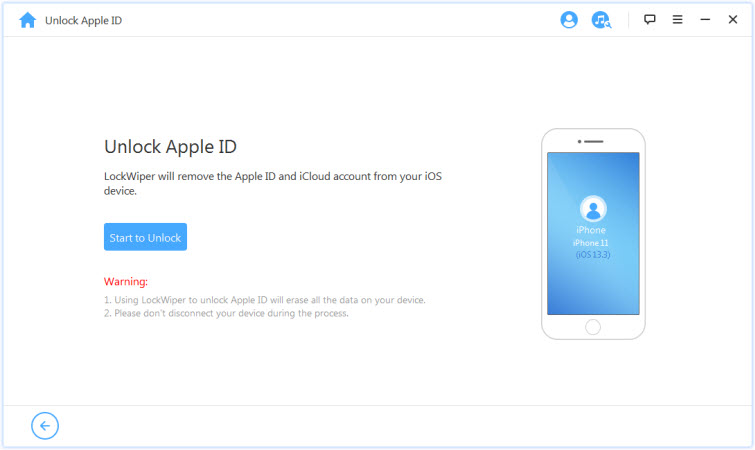 Step 3. It will start unlocking iCloud account from your iPhone. The whole process will take only 5 seconds to finish.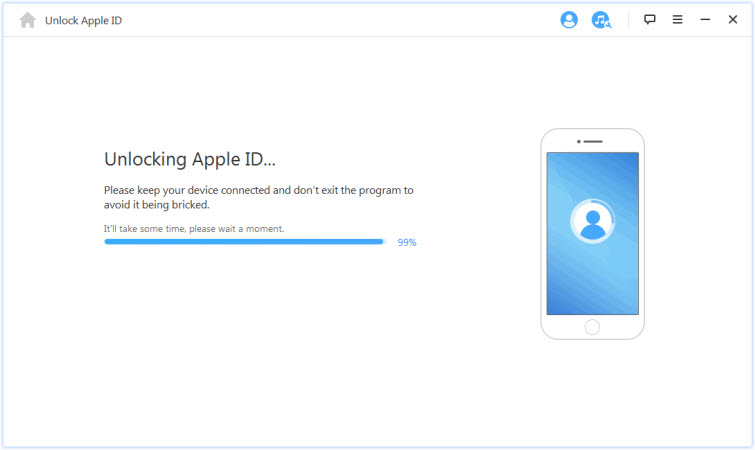 Note: If "Find My iPhone" is enabled on your device, you just need to go to "Settings > General > Reset > Reset All Settings". LockWiper will start deleting iCloud account when your device reboots.
3. How to Remove iCloud Account/Apple ID by iCloud
Step 1. Sign in to your iCloud account on iCloud.com.
Step 2. Choose Account Settings option on dashboard to proceed further.
Step 3. Find the Data and Privacy section, now click on Manage Your Privacy.
Step 4. Scroll down from the list of options to click on the Delete your account option.
Step 5. Review the Terms and Conditions for Deletion and tick the checkbox if you have read and agree to them.
Step 6. Click on Continue and you have deleted iCloud Account/Apple ID permanently
4. How to Delete iCloud Account from Computer
1

How to Sign out of iCloud on a Mac
Logging out of your iCloud on a Mac is a fairly simple process. In order to log out of your iCloud account, follow these easy steps.
Step 1. First of all, navigate to the Apple menu on the top left of your device's screen.
Step 2. In the Apple menu, you will find the option of "System Preferences". Select it.
Step 3. In the system preferences category, you'll find the iCloud section. Choose it and then select sign out.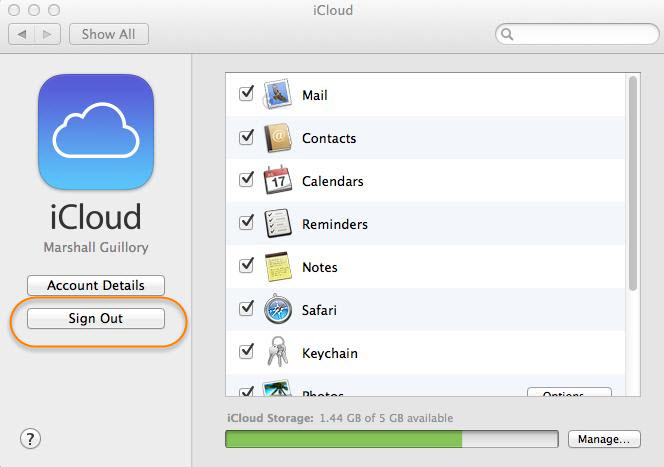 Caution: your iCloud data including contacts, calendars and other personal data will be erased from your Mac after signing out.
2

How to Sign out of iCloud on Windows PC
Signing out of iCloud from your PC is again a kid's play and with just a few clicks, you'll be able to sign out of your iCLoud account without a hassle.
Here are the steps you need to follow in order to log out of your iCloud account on your PC.
Step 1. In the bottom left part of your screen, click the "Start" menu.
Step 2. Choose the iCloud option and the iCloud control panel will pop up on your screen.
Step 3. Simply click the Sign out button and iCloud will sign out.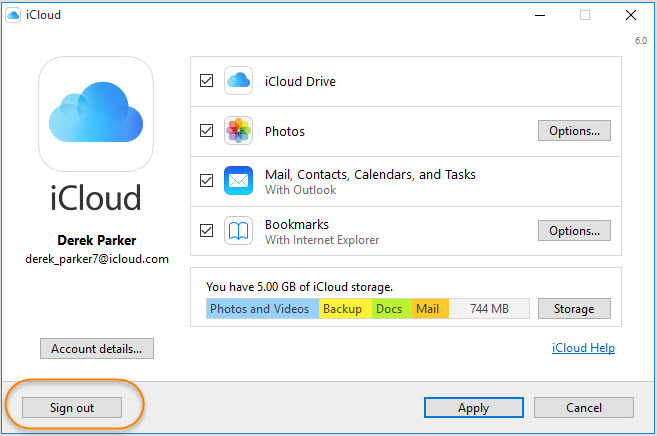 5. How to Delete iCloud Account on iPhone with Password
If you know the iCloud password, of course you can delete it from your iPhone directly.
On iOS 10 and Later
Step 1. Open your device, go to Settings.
Step 2. At the top of it, you will find [your name], tap on it.
Step 3. Scroll down until you find "Sign Out" and then tap on it. You will be asked for the password.
Step 4. After inputting the password, tap on "Sign Out" again to confirm that you want to sign out of iCloud.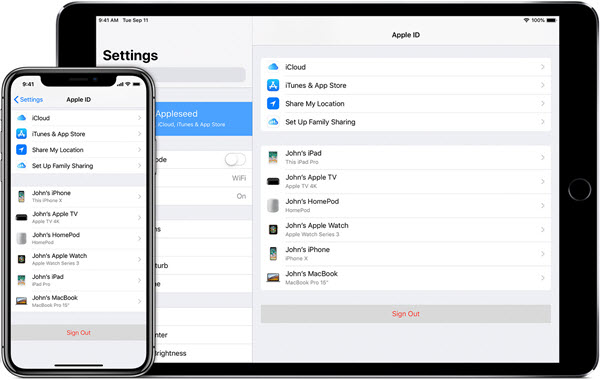 On iOS 9 and Lower
Step 1. Go to your device Settings, scroll down, search for iCloud and click on it.
Step 2. Click on "iCloud" to open it.
Step 3. Scroll down until you find "Delete Account" and then click on it.
Step 4. Click on "Delete" again to confirm the deletion of the iCloud account.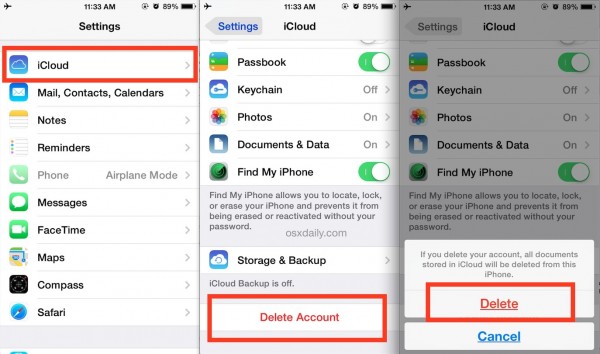 6. Tips for Bypassing iCloud Activation Lock without Apple ID or Password
How to delete the iCloud account or Apple ID permanently? When you seek answers to this question, do you encountered trouble that your iDevice is stuck on the iCloud activation lock and you can enter it without Apple ID or password?
If yes, you can use iMyFone iBypasser to solve this problem. It is a powerful and professional bypass tool specialized in bypassing activation lock on iOS devices without Apple ID or password. You can create a new Apple ID and password after bypassing it.
Also read iMyFone iBypasser Review | Trusted iCloud Activation Bypass Tool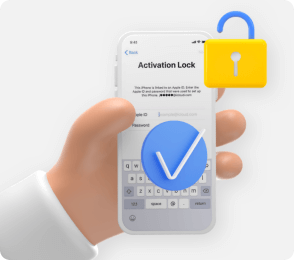 iMyFone iBypasser
· Bypass iCloud activation lock screen without Apple ID or password.
· iDevice won't be remotely blocked or erased by the previous Apple ID user.
· Remove screen lock without activation restrictions. Turn off Find My [device] without password.
Conclusion
This post has introduced available ways to delete iCloud account/Apple ID. You can choose one depending on your specific needs or conditions. iMyFone LockWiper is easy and secure for you to delete iCloud Account.Go and try it!