If you have sensitive communication using Viber, you may want to be able to delete any trace of the calls that you made. This can be a little bit tricky, as manually deleting your call history won't necessarily make it untraceable.
Let's explore a few of the ways that you can delete your Viber call history, and why some methods are better than others: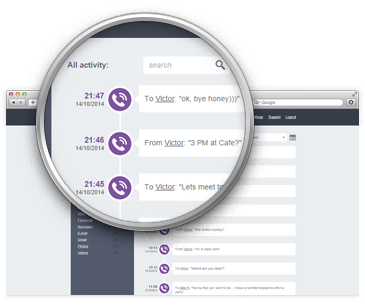 1. Delete Viber Call History iPhone Manually (Recoverable)
Here is how to delete your call history from the Viber app manually:
Step 1: Open the Viber App on iPhone.
Step 2: Go to the Calls screen.
Step 3: Tap and hold the call on the list that you want to delete. A little trash can should appear in a few seconds. Tap it to delete that entry in your call history.
If you need to delete your out call history, you can find it under the Calls tab as well. Just follow the same steps above. In addition, you can find entries in the Call History tab in your account if you log in at https://www.account.viber.com, but you cannot delete them from this screen.
Disadvantages of Manually Deleting Viber Call History:
There are a few disadvantages with using this method, though. A few of them include:
You have to delete your history one entry at a time, which can be cumbersome.
More importantly, when you manually delete your call history, it can still be recovered by a hacker or a snooper who has recovery software. The call history isn't truly, permanently deleted until iOS decides to overwrite the data with something else. In the meantime, you are vulnerable. The only way to get around this is to use special software that guards your privacy by scrambling your data and permanently deleting your call history.
2. Permanently Delete Viber Call History iPhone (Unrecoverable)
One of the best privacy applications for iOS is iMyFone Umate Pro for Win or for Mac. It allows you to permanently delete data on your iPhone so that it is no longer recoverable. This means that it can help you remove your Viber call history and leaves no trace.
Key Features:
You can preview and erase your Viber message, call, chat history and other private data from iPhone.
You can find and erase manually deleted Viber data that is still lurking on your iPhone.
You can erase private fragments left behind by Viber and other 3rd-party apps.
You can clear your Viber cache for free.
Umate Pro received lots of reviews from famous media: MacWorld, iPhoneinCanada, APPKED, etc.
Simple Steps to Permanently Delete Viber History from iPhone:
Step 1: Download and install iMyFone Umate Pro. Plug your iPhone into your computer and launch Umate Pro.
Step 2: Click where it says Erase Private Data on the left. Click Scan and wait while the program scans your device. You should then see a list of your private data.
Step 3: Select the relevant Viber data that you want to erase and click Erase Now.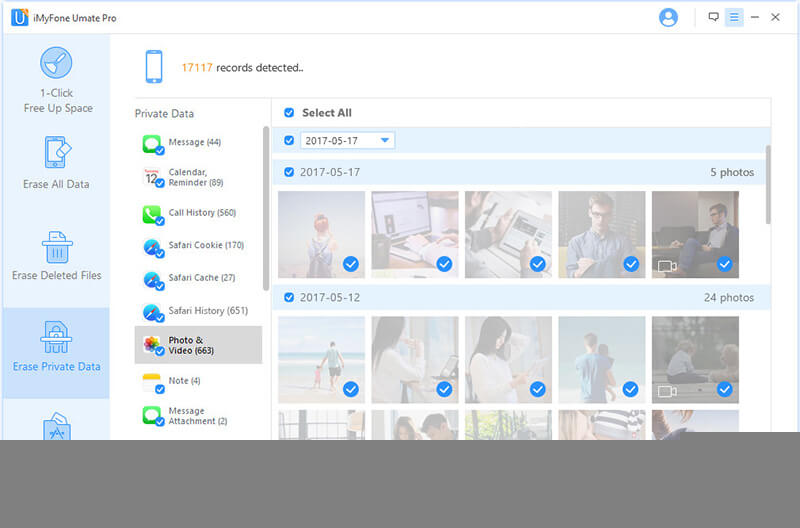 Step 4: Choose your security level, type "delete" into the text box to confirm, and then click Erase Now once again.

iMyFone Umate Pro iPhone Eraser Software Review >>