With time there has been a splurge of these networking applications in the market. If you too have grown tired of one app let's say, Telegram Messenger and you wish to delete it permanently, then you have come to the right place.
Step 1. Delete Telegram Chats & Messages on iPhone (Recoverable)
Option 1. Delete Single Telegram Chat
Launch Telegram and go to Chats.
Swipe each chat and click on the red Delete button appears at the right.
A option will pop up at the bottom to confirm. Choose Clear History and it will just remove the chat history but leave the contact there. Choose Delete and it will completely remove the whole chat from the screen.
Option 2. Delete Multiple Telegram Chats at Once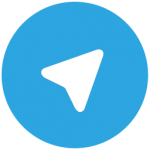 When you are in the Chats window, tap Edit at the top left corner.
You will see a red - circle button at the left of each chat. Tap one red circle and click Delete button.
You will be asked to choose Delete the whole chat or just Clear History.
Do the same to other chat. Once done, hit Done button at the top left corner.
Note
However, you just simply delete Telegram message from your iPhone. There is a vast difference when you say you Delete something as compared to Permanently Delete something.
Normal deletion just let deleted data invisible. Third party recovery tools can access your iPhone database in deep to retrieve. You'd best permanently delete your Telegram messages if you don't need them. Once done, you can get rid of the worries of privacy leak.
Step 2. Permanently Delete iPhone Telegram Messages on Computer (100% Unrecoverable!)
iPhone itself cannot permanently delete something. There are still plenty of leftovers after performing the Step 1. To ensure that the deleted Telegram messages cannot be recovered, you must permanently erase the leftovers. You can take advantage of iMyFone Umate Pro. Only those software which applies overwriting technologies can do this. iMyFone Umate Pro has a specific feature which enables you to permanently delete data. Telegram data is inclusive.
Key Features:
Erase Third-Party App Fragments: Though private fragments left by apps such as Telegram, WhatsApp, Snapchat, Facebook, Chrome, etc. iMyFone Umate Pro can erase them permanently.
Erase Private Data: You can preview and select the unwanted ones for permanent erasure. Like, contacts, messages, voice memo, WhatsApp messages & media, and more.
Erase Deleted Files: The already deleted files will be saved on your iPhone database.
Erase All Data: This mode would clear data of all sorts from your iPhone. And all the data in Telegram will be completely removed.
iMyFone Umate Pro is fully compatible with iOS 15 and reported by many well-known medias, like macworld.co.uk, Makeuseof.com, Cultofmac.com etc.
To run the permanent erasure to delete Telegram messages, you can follow the text guide here:
1. Connect your iPhone to computer and launch iMyFone Umate Pro iPhone Data Eraser.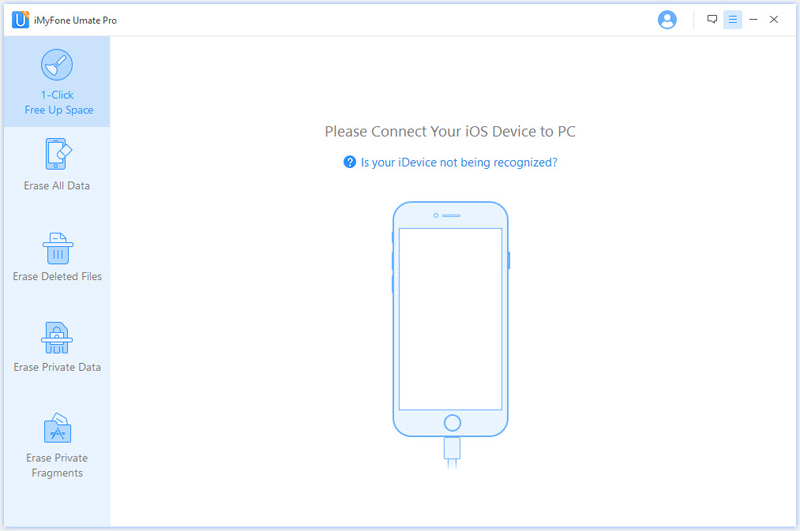 2. Choose the erase mode Erase Private Fragments and hit Scan button. It will take a few minutes to finish the process.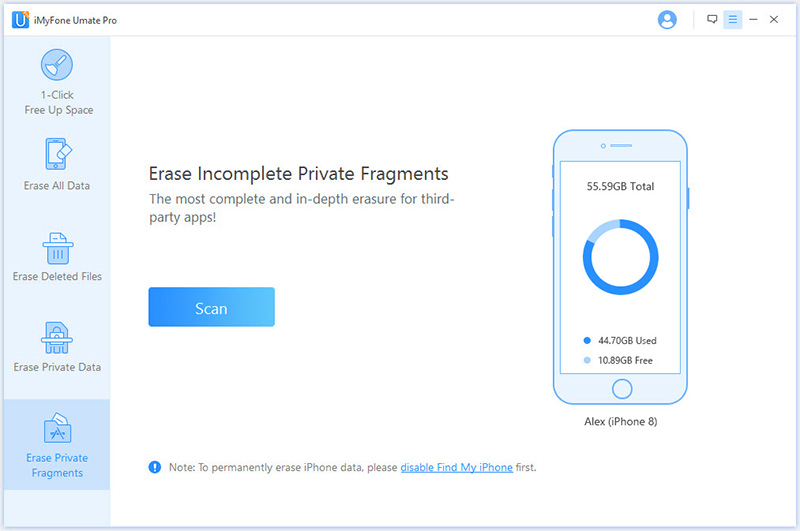 3. When the scanning process is finished, you will find how many Telegram message fragments on your iPhone. Check it and click on Erase Now.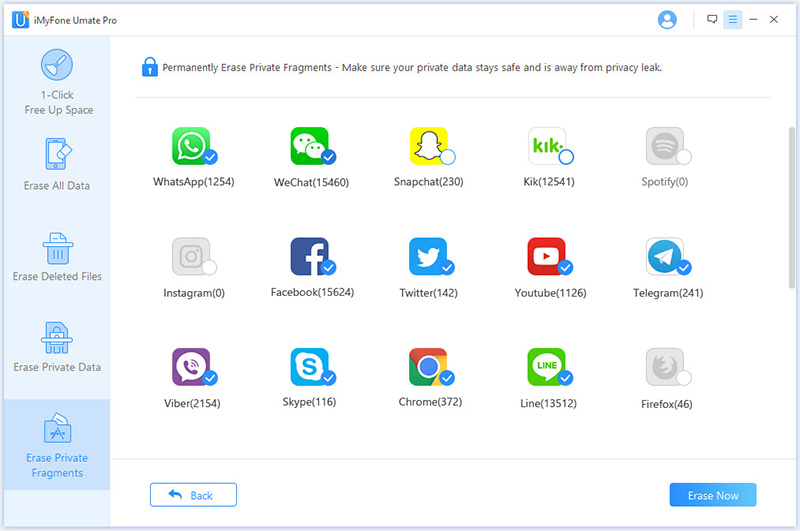 Tips
iMyFone Umate Pro Can also Clear Telegram Caches.
You can take this opportunity and delve into "1-Click Free Up Space" feature equipped to delete and eliminate any junk files or temporary folders present on your device. The greatest thing about this option is that its hassle free and very time efficient. When running Junk Files, it will thoroughly remove all your app cache, and Telegram cache is inclusive. It is totally free. You can have a try.
Useful Tip to Delete Sent Telegram Messages
In the latest version of Telegram, it adds a new function of deleting the sent messages. This means once you deleted the sent messages, it will be delete from both sender and receiver. It is really helpful for many people who are regret about what they sent and want to remedy their mistake.
The steps to delete sent telegram messages are as below:
Step 1: Tap on the message you want to delete until it shows the message has been selected.
Step 2: Click the icon of the trash can on the lower left corner.
Step 3: Select Delete for me and XX, then your message will be deleted from both your and XX's chats.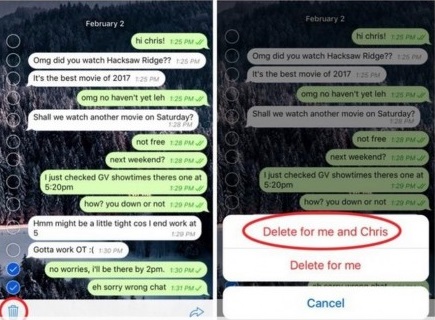 Note
From v.3.16, Telegram supports this function.
The messages can only be deleted within 48 hours.
You can only delete the messages you sent from the receiver's position.
To delete Telegram messages, you can follow the video tutorial here:
Conclusion
iMyFone Umate Pro provides a free trial version, so that you can check out your iDevice data before committing your funds. This is a testament of quality and assurance that you will not regret using the product. You can also permanently erase data. It is confirmed that the Umate Pro permanently erases data leaving them 100% unrecoverable. This makes your information safe from data thieves even if you sell or donate your device. Just have a try!