Have you lost some of the messages on your iPhone are you are certain you did not delete them? It may seem like your messages' disappearing act is not a new outrageous thing that is happening only to you. It is actually quite common and can be easily explained. In fact, there are several things you can do to try to get them back or prevent them from disappearing again.
This article will act as your guide in the quest to find your missing messages and share with you various ways you can keep the messages safe. Let's begin by trying to find your missing messages.
Option #1. Check Your Settings
If the messages you are looking for are more than 30 days old, you may want to check the "Keep Messages" setting to see if you have set it to keep messages that are 30 days old.
To do that go to Settings > Messages > Keep Messages.
If it is set to 30 days it means that any messages that are older than 30 days old have been deleted.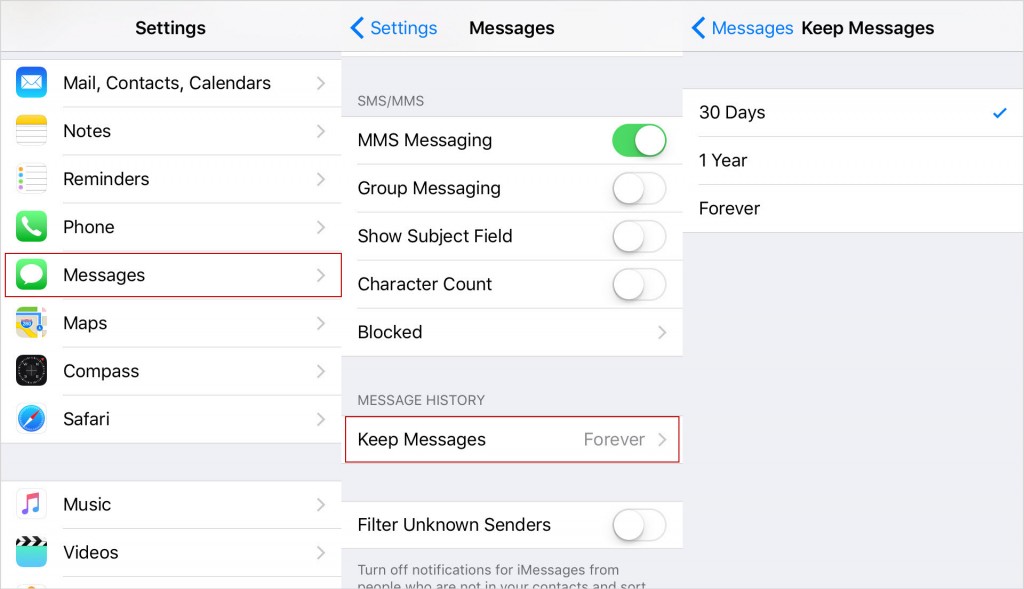 Option #2. Check Your Storage Space
We have seen some comments on Reddit and Apple Communities states that the low storage space may affect the functionality of the iPhone. So you might need to check the status on your iPhone to make sure that you have adequate storage space and then remove some unnecessary files if you need to.
Option #3. Apple System Error
Yet, sometimes it might not be your fault at all. If everything checks out but you still keep losing some of your messages, you may want to check if the problem is with Apple's message system status. To do that go to https://support.apple.com/systemstatus/ and if you find that there is indeed a problem you might want to contact Apple support for further assistance.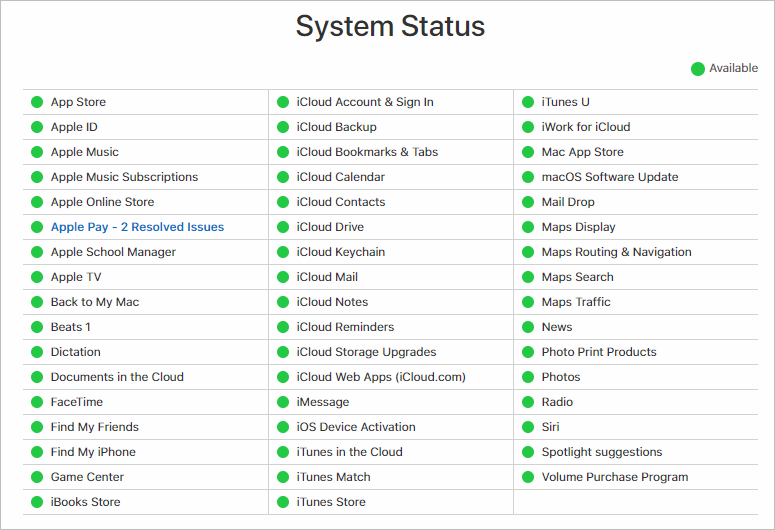 Option #4. Recover Deleted iPhone Messages
If you are certain that your messages have been deleted and are no longer on the device, you may need the services of a good data recovery tool to help you get then back. One of the best data recovery programs to choose from is iMyFone D-Back. Not only can recover up to 19 different types of data, but it can also be used to extract data from your iTunes and iCloud backups.
To use this program to recover deleted messages from your iPhone, follow these simple steps:
Step 1: Begin by installing the program to your computer and then launch it. From the main window, select "Recover from iOS Device" and then click "Start" to begin. Select "Message" in the next window as the type of data to recover and then click "Next".
Step 2: Connect the iPhone to the computer using USB cables and wait for the program to detect the device. Click "Scan".
Step 3: When the scanning process is complete, you should see a list of all messages on that device displayed in the next window. Select the messages you want to recover and then click "Recover" to save them to your computer.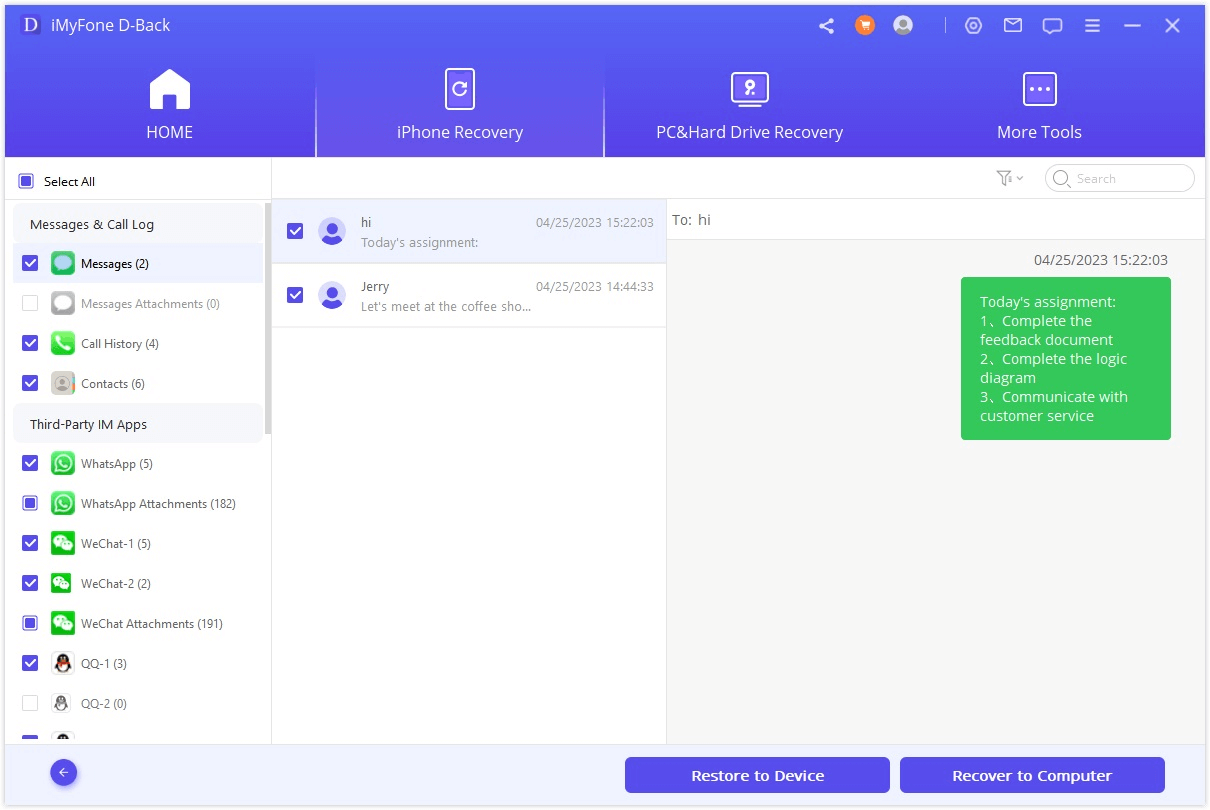 Option #5. Backup and Restore Messages Individually
To prevent this problem from occurring again especially if you still haven't figured out what is causing it, you may want to create a backup of your messages. Conventional backup methods like iTunes and iCloud will not be helpful if you want a backup of just the messages. Instead, you should consider using iTransor, a third-party backup and restore tool that will allow you to easily backup all data on the device or choose to backup only a section of the data on your device. It also allows you to restore only messages from iPhone backup.
To use iTransor to backup only your messages to avoid losing them, follow these simple steps:
Step 1: Install iTransor to your computer and then launch it. In the main window, click on "Acquire Backup from Device & iCloud" and then click "Back up Device".
Step 2: Connect the iPhone to the computer and once the program recognizes the device, select "Select One or More Data Types" and ensure "Messages" is selected.
Step 3: Click on "Backup Now" and the process will begin immediately. Keep the device connected throughout the entire process. You can restore your iPhone from the backup you create without affecting other data on your device.