Question
Hi I'm Joshua and looking for some help in regards with how to recover apps on iPhone XS. I just deleted WhatsApp from my phone. How can I get the messages back? I never have been involved with any tech stuff, I'm having a hard time with the aforementioned question. Any help is much appreciated!
Hey Joshua, we appreciate that you reached out to us and are more than happy to make you understand everything about how to recover apps on iPhone including the new iPhones such as iPhone 13/12/11, iPhone XS, iPhone XS Max, iPhone XR, in the simplest way possible. Keep reading!
1. Can You Recover Apps on iPhone?
You can recover apps on iPhone unless the reason of losing them is factory reset. This is because the data erased due to factory reset can hardly be recovered. Otherwise, it's possible to get your apps back. Let's get to know how!
What exactly happens in your device is that iPhone possesses an SQLite database where it stores the data contained in your device. When some apps or other data gets deleted, this technology just makes the data invisible and mark the space as 'Unallocated' for new data. Therefore in fact, the data is still there in your device and you just cannot see it. That data only gets deleted permanently when the new data overwrites it. Therefore, it is suggested to stop using the device once you find the erasure of apps since the new data can overwrite the place of deleted ones. However, if you don't take action immediately like seeking help of a third-party tool to recover, you might get into trouble of losing the data forever.
Summing up, it is still possible to recover apps on iPhone. Also, the recover process should be taken instantly.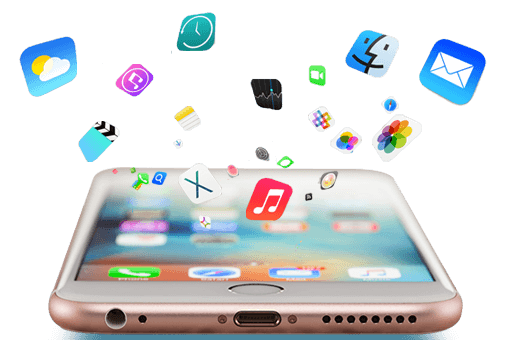 2. How to Recover Deleted Apps on iPhone
When it comes to recovering apps on iPhone, whether you've deleted it accidentally or just factory resetting lead to this situation, iMyFone D-Back comes to your rescue. This is a program offering the users different recovery modes to get their app data back.
With the help of this tool, one can recover over 18 types of app data directly from iOS device, from iTunes backup or from iCloud too, such as messages, contacts, photos, videos, notes, WhatsApp, Kik, Viber, WeChat, and so on.
It has the power to support the latest iOS version and one can use it on Windows and Mac computer in a trouble-free way. We would like to let you know that there are many popular media sites out there which recommend it.
Following are the steps on how you can recover apps on iPhone via this tool.
Step 1 – To recover, you should start with downloading the program from the official website of D-back. Post successful downloading; install it on your PC. Launch the program as the next move.
When you launch and enter the first screen of the program, you are supposed to select 'Recover from iOS Device' from the left panel followed by hitting on 'Start' button.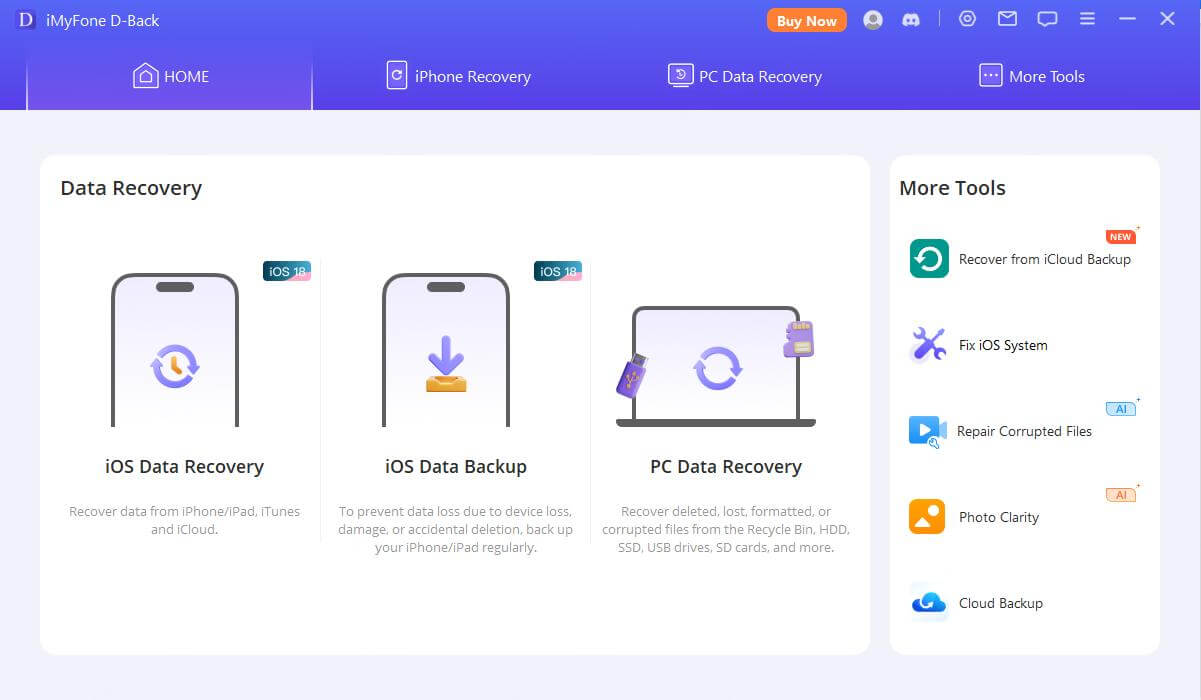 Step 2 – As soon as you do this, the next step will be connecting your iOS device to the PC. When the device will be recognized by the program, simply click on the 'Next' button.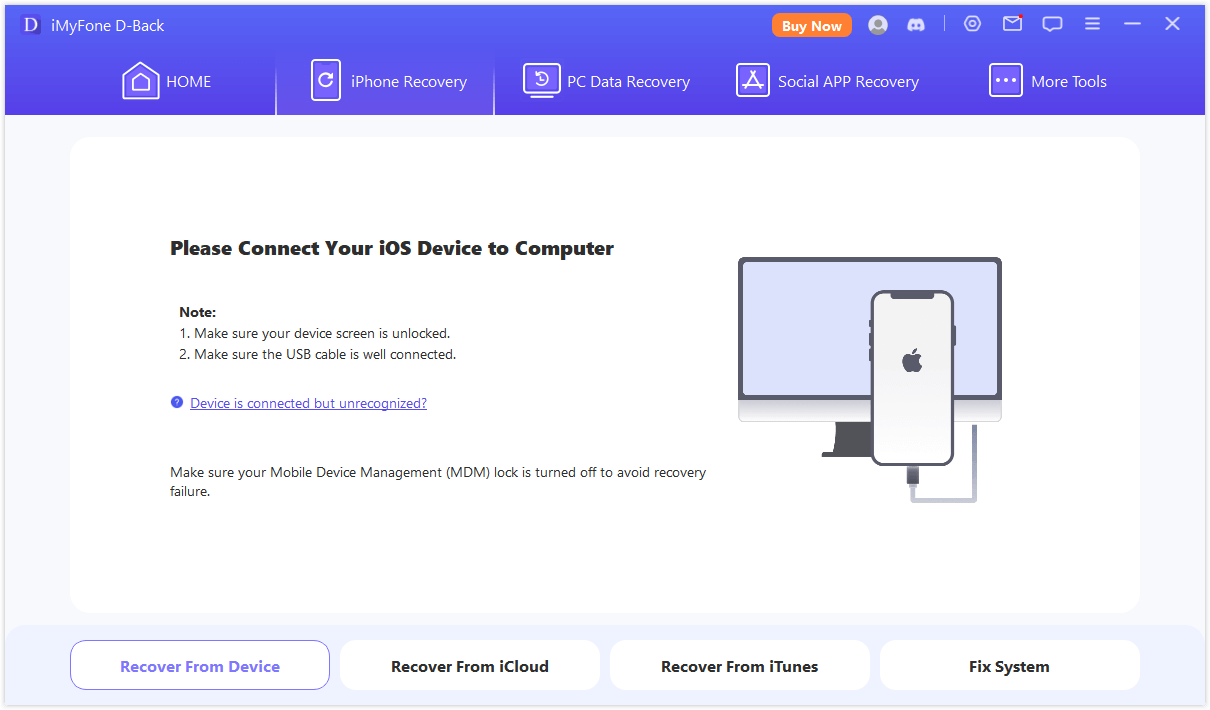 Step 3 – It's time to choose the deleted apps. The data types will be displayed on the computer screen. You need to check the boxes next to the app you wish to recover. Once done with the selections, make sure to click on 'Scan'.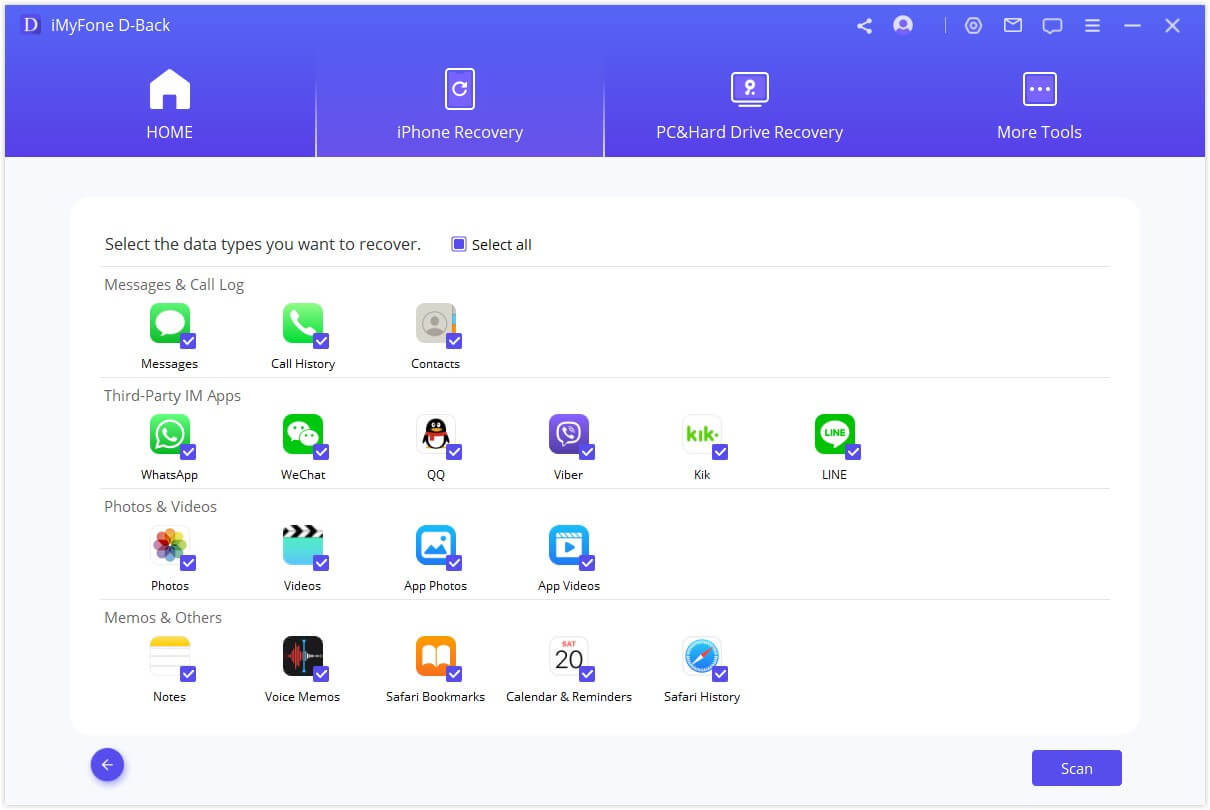 Step 4 – In the end, you can preview the select apps before recovering them. Just choose the file type from left panel, preview them and get satisfied. After this, click on the 'Recover' button and the process ends here giving you the app data back.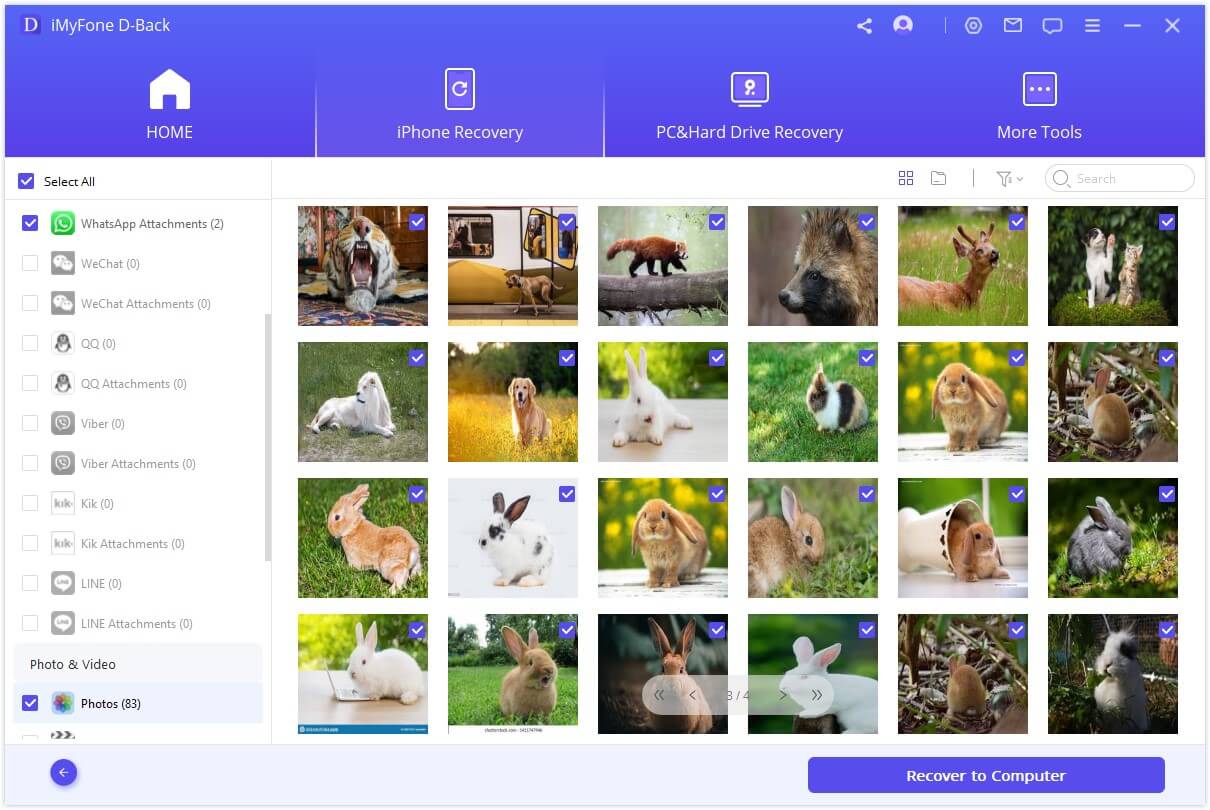 3. How to Recover Apps from iTunes or iCloud Backup to iPhone
Well! When you have already made an iTunes and iCloud backup, you will get help in data loss scenario. You can easily recover your apps from these backups if you've taken such sensible step earlier of maintaining backup. You can choose to restore the whole backup to your device, but if you only want to recover the data of an app, you need the hlep of iMyFone iTransor.
This tool is designed to help users in restore their data from the backups selectively. It gives you the flexibility whether you wish to restore your iPhone fully or partially. You can choose the apps that you want to restore from backups. It will not overwrite the other app data on your device and you can choose to merge the app data with the existing app data on your device. Also you can backup your iPhone fully or partially (free feature).
Following is the step-by-step tutorial to recover apps on iPhone from iCloud or iTunes backup using iTransor.
Step 1 – Open iMyFone iTransor after downloading and successful installation on your PC.
When you get to the main screen, hit on 'Restore backup to Device' tab from the left panel. When you do this, a list of backups will appear on your screen demanding you to choose the desired one (iTunes/iCloud). Choose the one and hit on 'Next' option.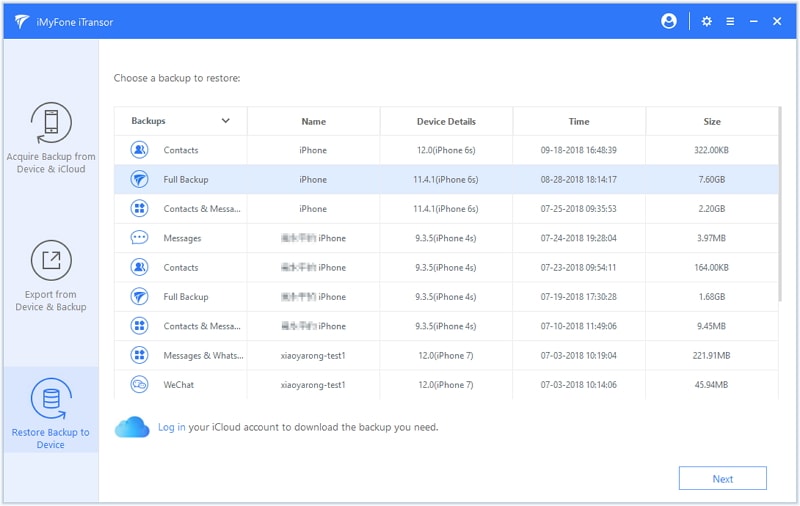 Step 2 – Now select 'Restore Partial Backup' option and you'll see the screen showing you the data types.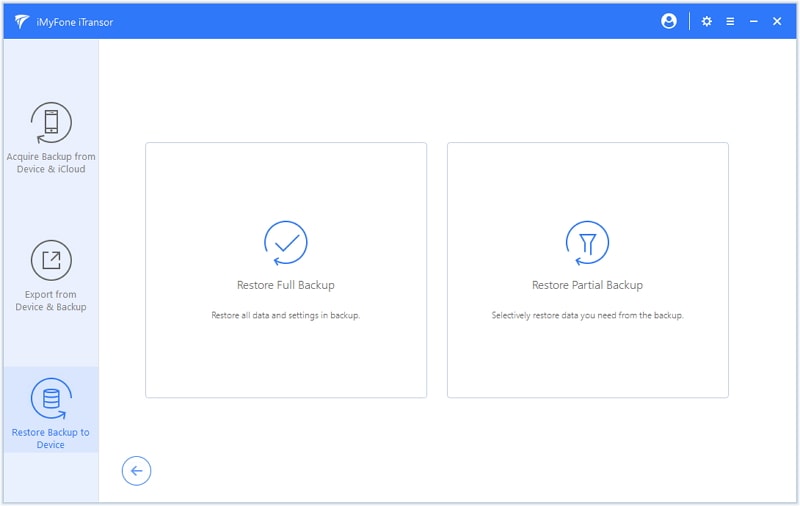 Choose the app that you wish to restore in your device and then either click on 'Preview & Restore' or 'Directly Restore'.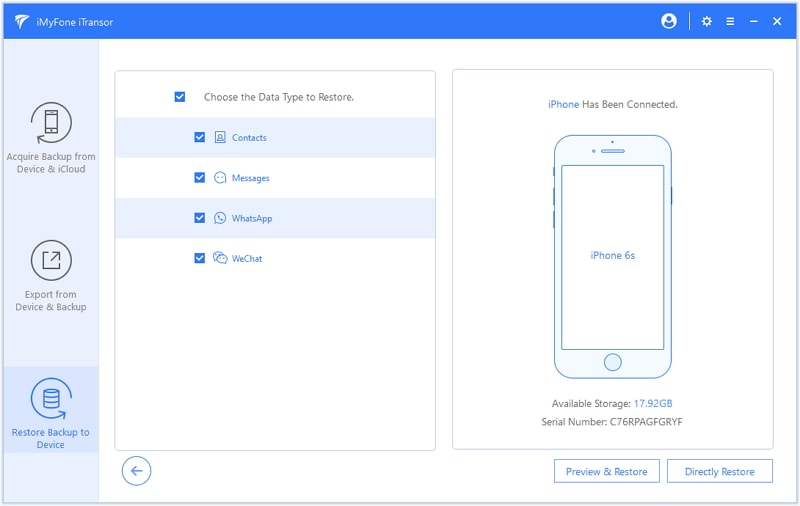 Step 3 – When you pick out 'Directly Restore' you won't get the chance to preview your data prior to restoring. On the other hand, if you choose 'Preview & Restore', you will be directed to the preview screen where you will be free to view your selected app data.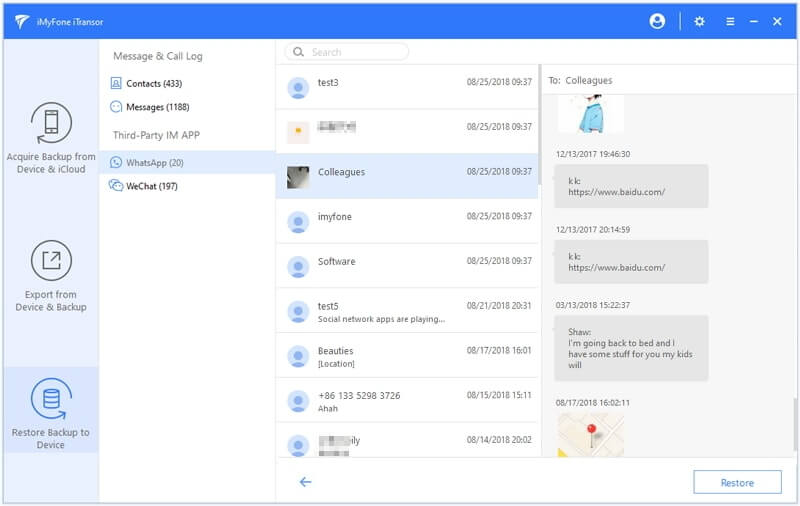 Step 4 – After you click 'Restore', you'll notice 'Merge' and 'Replace' option in the last. You can choose any one according to your preference of combining the data with the existing one or completely replacing it.