"I tried to update my iPad to iPadOS 14 over the air, however, it just held on the downloading status for hours. Are there any available ways to update iPad? I don't want to use iTunes as it's too unfriendly."
It's normal that you are having trouble with updating iPad OTA. Although the procedure itself is not difficult, you have to keep one thing in mind, you can't mess up a software update on iPadOS/iOS or else you might get a lot of problems like stuck issues, reboot loops. crashes etc. So, don't worry, the simplest way to update your iPad is discussed below, just have a look.
Method 1: Update iPad without iTunes/Wi-Fi
If you are not too keen on using iTunes for iPad update but you are also having trouble with the wireless option then you can use also use a good third-party software, like iMyFone Fixppo, to make an iPadOS/iOS update.
In general, Fixppo is a great program with several advantages like:
Any time update and downgrade iPadOS/iOS.
Repair iPadOS/iOS at the same time. The possibility of getting stuck on errors is nearly zero when compare to other methods.
You are allowed to install any version of iPadOS/iOS as long Apple hasn't stopped signing it.
It is user-friendly, fast and promises no data loss.
Here, take a look at the operating procedure of iMyFone Fixppo:
Step 1: Download and install the program on your computer, launch the program.
Step 2: In the main interface, 3 options will be available to you, select "Standard Mode".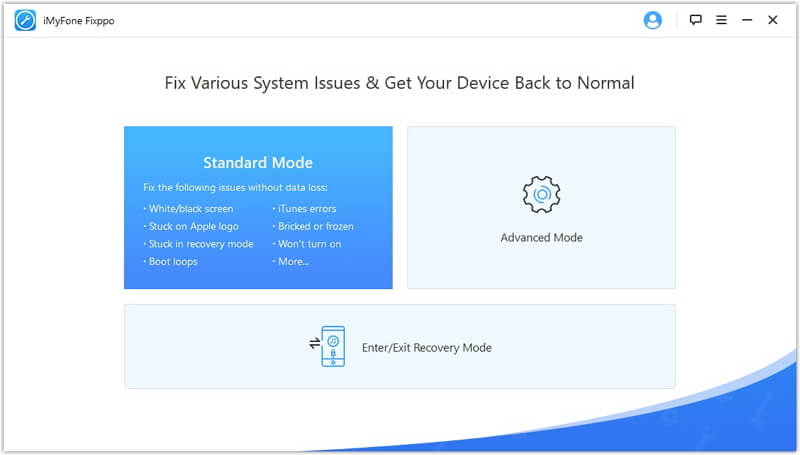 Step 3: Connect the iPad and click "Next".
Step 4: Now, you have to download the firmware, the program will detect the model of the device and suggest the available versions firmware for you. After you have selected the firmware, click "Download".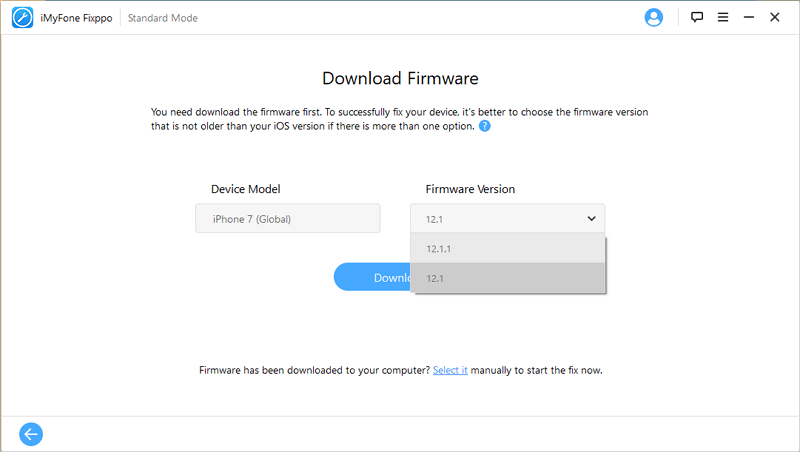 Step 5: Once the firmware is downloaded successfully, click on the "Start" button, the firmware will be installed.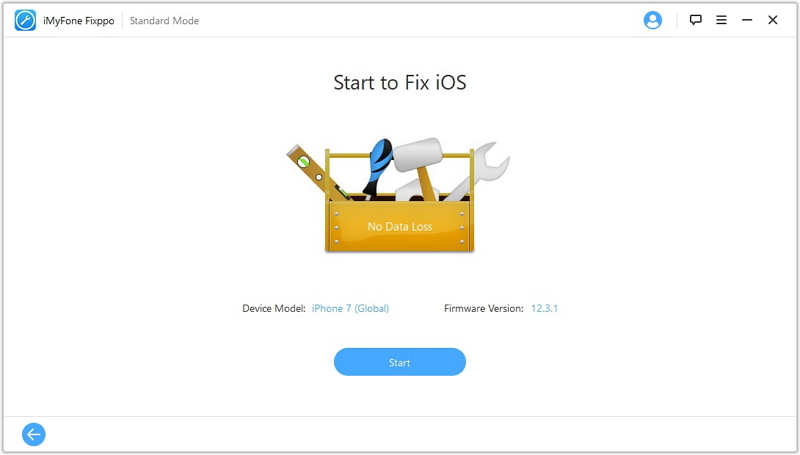 Actually, this procedure was designed to repair any errors with the iPadOS/iOS, but you can also use that firmware to update the iPadOS/iOS with ease. If you are not satisfied with the new update, it's possible to roll back to previous available iPadOS/iOS version using Fixppo.
Method 2: Update iPad in Settings
"How do I update my iPad" a very simple question asked by new iPad users, but it is not actually difficult, it's just different. The official ways include 2 ways to update the iPadOS/iOS; the first one is a wireless method or OTA method that uses the Wi-Fi connection and for that, you have to access the device from the Settings. The second one is via iTunes app.
Here's how to update iPadOS/iOS on iPad from Settings:
Step 1: First of all, make a backup of the device as an iPadOS/iOS update will erase everything then go to Settings on your iPad.
Step 2: Then, go to "General" and tap on "Software Update".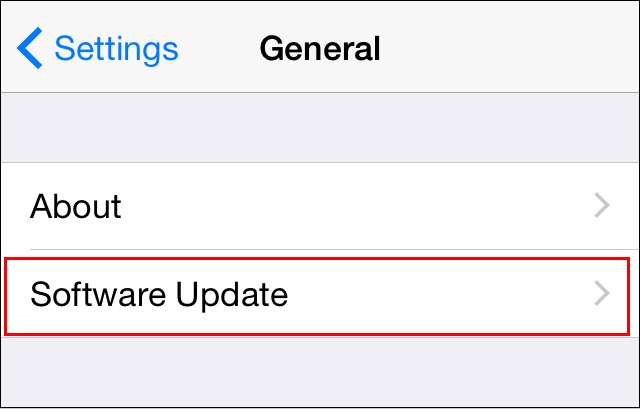 Step 3: If an update is available then you will get "Download and install' option on your screen.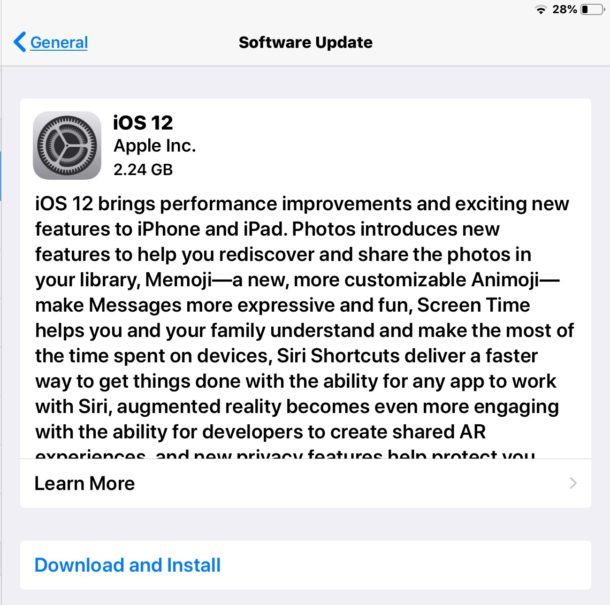 Step 4: You will be asked for your Passcode, provide it and just agree to the "Terms and Conditions".
Step 5: You need to tap on "Agree" again to confirm the command.
After that, the download will begin shortly if not immediately. After the update is completely downloaded, it will get installed on the background of your iPad. Make sure the Wi-Fi network is strong and steady or the software update may take hours or even fail.
Method 3: Update iPad using iTunes
You can also use iTunes to update the iPadOS of your iPad. Well, the wireless method is the easiest one but if you are short on space on your iPad or just having trouble with the other ways then you can depend on iTunes to update.
But to use this method you also need to have access to a Mac or a Windows PC. You need to connect the device to the computer for the update. Here' take a look:
Step 1: Launch the iTunes app on your computer.
Step 2: Connect the iPad to that computer with a USB cable, the device will be detected by iTunes automatically.
Step 3: In the iTunes panel, click on the "Device" icon, then go to "Summary" on the left side and click on "Check for Update".
Step 4: Next click "Download and Update".  You also have to agree to the "Terms & Conditions". If asked you have to enter the passcode also.

This is another official way for iPad software update.  It is simple but you will need access to a computer to do it.
Comparisons: Decide Which Way is Better to Update iPad
| Features | iMyFone Fixppo | OTA | iTunes |
| --- | --- | --- | --- |
| Update procedure | Fast | Slow | Slow |
| Wi-Fi requirement | | | |
| Chances of data loss | Slim to none | Medium | Medium |
| iOS version | Any available version of iPadOS/iOS can be installed | Only the latest version can be installed | Only the latest version can be installed |
| User friendly | | | |
Conclusion
So, instead of 2 official ways to update iPadOS/iOS, you actually learned about 3 ways to do it. The official ways are good, the wireless method or OTA is favorite to the users but the iTunes is also preferred by some users when there isn't enough space available on the device. But the problem is that, during both the official procedures, users are prone to get stuck to some errors but if you are using iMyFone Fixppo, you won't have to face such difficulties. So, download and install iMyFone Fixppo and update your iPadOS/iOS with it, it will be easier and safer for your data. Highly recommended!