( Reviewed by 1218 Users )
Recovered my data successfully!
Outstanding!
It really worked!
Very incredible
Easy to use!
The most used one!
Add My Review
( Reviewed by 1218 Users )
User Reviews of iMyFone D-Back for iOS
Purchased and tested by millions of users, iMyFone D-Back for iOS has been proved to be one of the most useful and powerful iOS data recovery tools on the market.
By blessie 2020-02-10

hi! i accidentally deleted my wechat app then all the messages were gone! can dis porgram help me retrieved all d mesages?

iMyFone replied:

Hi there, it's possible to get your messages back only if the current data on your device is not overwritten. You can try the free version of D-Back to see if those messages are recoverable. If the messages are recoverable, then those recoverable messages will be displayed on the screen after the scan.

By Steve 2020-01-15

I have buy a license already and I want to recover an original video that I was trim it, please tell me how to recover it back. Thank

By Troy Tidwell 2019-12-26

I am too old to understand this so they refunded all my money. Thanks!!

By Kenzy 2019-12-19

Havent tried it yet

By Muhamet 2019-12-18

good program. i trust her

By lpy 2019-11-24

掃描出來都是手機本來的照片,並非誤刪的還原照片,且才掃描到第三次就說硬碟記憶體滿了,但我一張都沒存,怎麼會滿,又找不到可清除的緩存,麻煩幫我解答,非常感謝

iMyFone replied:

您好!煩請您聯係我們的售後客服support@imyfone.com,謝謝!

By Dilip 2019-11-23

I like its

By Ct 2019-11-22

HI, I get an error -10100 when I try to scan my phone for deleted wechat messages. So I tried scanning my itunes backup. However, after scanning itunes backup, it only displayes 1 message for my deleted wechat messages, and not all messages. Is this because it is only the trial version? Will the full version display all the deleted messages, or will it still only show the 1 message same as in trial?

iMyFone replied:

Hi there. If the deleted WeChat messages are not overwritten, then D-Back can recover them for you. Generally, what the free trial version can find is what the full version can recover and vice versa. If the free trial version cannot find the data you need, then I'm afraid that the full version cannot help, either. If you can only see 1 deleted message, then it's likely that the deleted messages have been overwritten.

By david oliveira 2019-11-19

gostaria de saber como faco para adquirir a recuperacão gratuita.

By sergei urbaniaki 2019-11-18

I got the full version, today I'll check, the trial is very pleased complete is even better
Other Users Are Also Downloading
Screen Mirroring for PC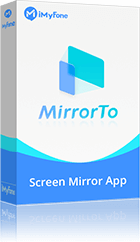 Easily screen mirror your iOS&Andorid phone to PC, and control it on the large PC screen.
iPhone Data Eraser
Ultimate tool to erase iOS devices and release the space.
Transfer/Backup/Restore WhatsApp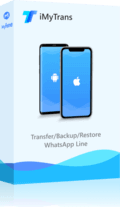 One click to transfer, back up, restore, or export WhatsApp.