Downgrading your iOS device can be an easy way to get rid of all the unwanted apps, restore the old operating system, and much more. To downgrade your device, we bring you a tool named 3uTools to help. Go through this post, and get everything about 3uTools. Lets's move on.
Part 1. Full Overview of 3uTools
01

What is 3uTools?
3utools is an app that is made specifically for iPhone, iPad, and other iOS devices all-in-one. Users can manage their files and data with only one click easily. Additionally, it has software modification and repair facilities, all in one package.
The software offers a variety of modules and utilities so that you can change or jailbreak your smartphone with only one app.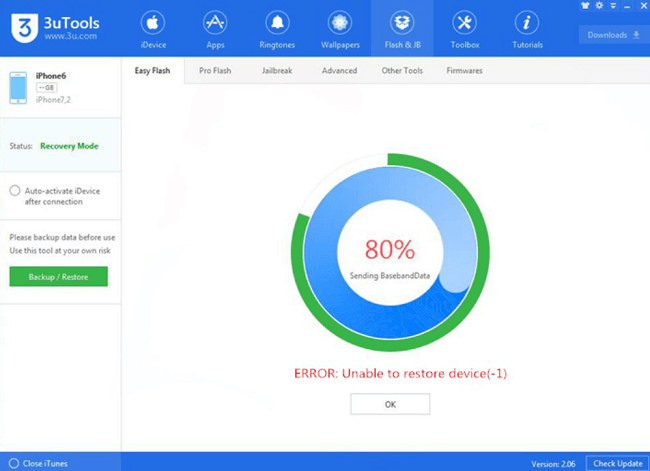 02

What Can 3uTools Do?
3uTools can do a lot. It's a powerful, versatile tool that gives you everything you need to eliminate your problems.
The software offers a variety of modules and utilities so that you can change or jailbreak your smartphone with only one app.
03

What Can 3uTools Do?
3uTools is a free tool that allows you to downgrade your device from the latest version of iOS to an older version. It allows you to save space on your device and keep your current feature set.
Tips before Downgrading:
Unlocked the device before using this method, it will not work if locked.
Use the backup option in 3uTools to protect your device from the possibility of data loss throughout the procedure.
Avoid using your computer or iOS device while you are downgrading.
Follow the steps below to use 3uTools downgrade iOS
Step 1.Install 3uTools on your Windows desktop or laptop to get started. Open it, then connect your iDevice using the original lightning wire.
Step 2.Choose Flash & JB > Easy Flash from the bar on the top. Here, the application will automatically display the compatible firmware already in use on your device and the currently available firmware.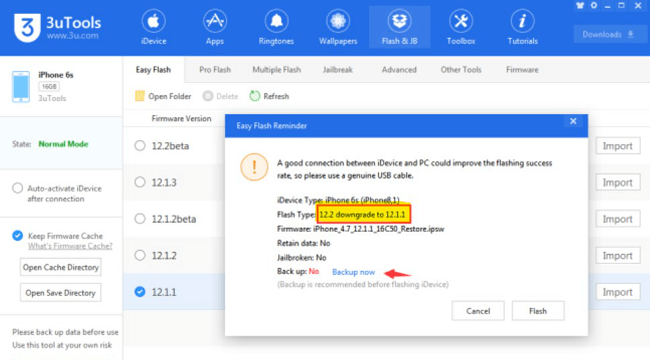 Step 3.Click Flash after selecting the version you wish to downgrade to. Downloading the file and downgrading your iPhone will take some time with 3uTools.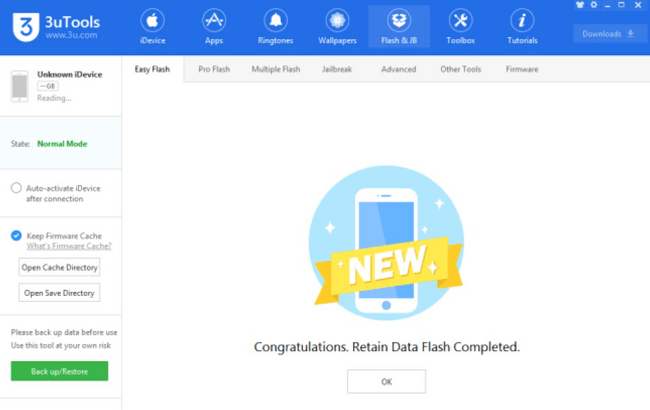 And it's done.
Part 2. A Better Alternative to 3uToolsiOS Downgrade (iOS 16 Supported)
If you've been looking for a better alternative to 3uTools iOS Downgrade, look no further than iMyFone Fixppo. People admire this application's security, simple user interface, and skilled team members. You don't need to have any technological skills, and you don't need to worry about privacy invasions. With a few clicks, you can quickly solve iOS problems.
What you can do via iMyFone Fixppo?
Downgrade iOS: iMyFone Fixppo support downgrade iOS system without jailbreaking. Standard mode is easy to use and doesn't cause any data loss.
Enter or Exit Recovery Mode: You can enter or leave recovery mode with a single click. No changes will be made to your data.
Get Rid of iTunes Errors: When using iTunes to update or restore your device, you should use the tool instead, especially if iTunes causes your device to become stuck.
Follow the steps below to use iMyFone Fixppo downgrade iOS
Step 1.Install iMyFone Fixppo on your PC after downloading it, then choose Reset iDevice from the menu.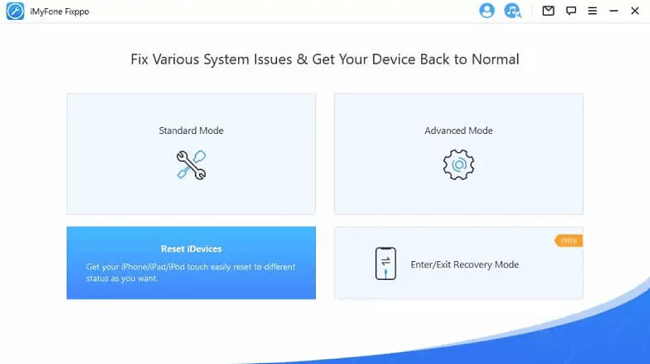 Step 2.You may downgrade your iOS system by selecting Hard Reset. Next, attach your iPhone to your computer via Cable.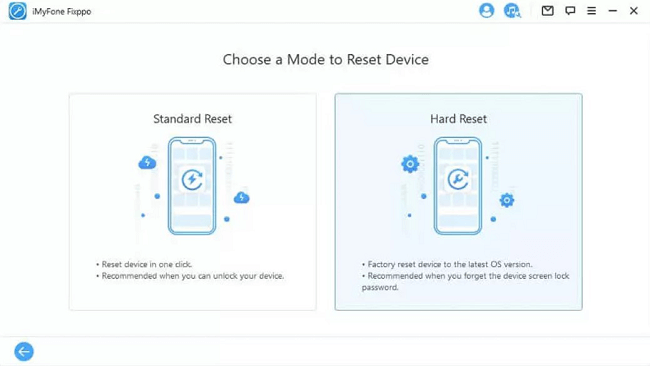 Step 3.Download the firmware next. Click the Download button after selecting the version you wish to downgrade to.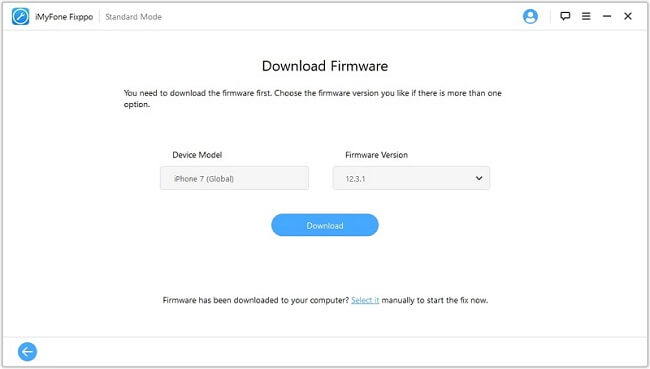 Step 4.Now click on the download button.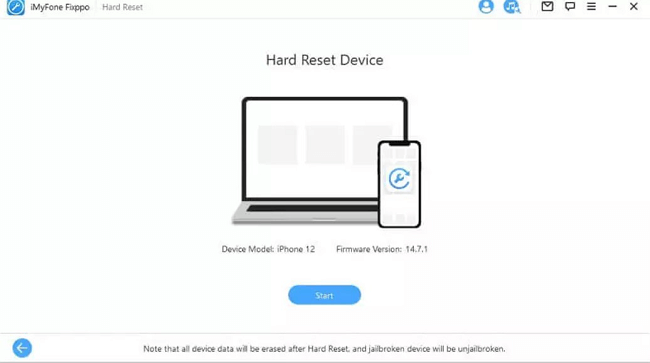 Step 5.Now, wait for the completion of the process.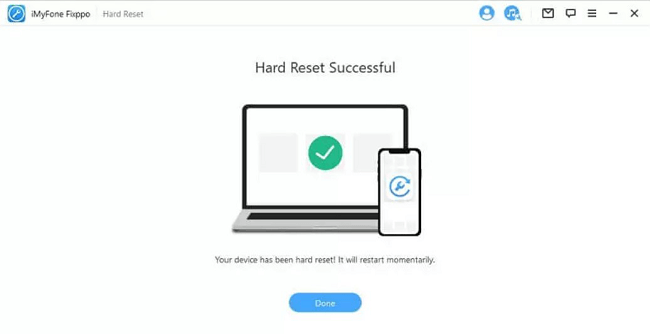 Ta-Da. Done.
Part 3. FAQs You May Want to Know about 3uTool
1

Is 3uTools Legal?
This tool is 100 percent legal. So, stop worrying but make sure you know all this software's cons.
2

Can I use 3uTools on iPhone?
Yes, 3uTools is available on your iPad, iPhone, and iPod touch. A data management tool is also available that enables one-click jailbreaking of your phone.
3

Is 3uTools free to use?
Using the software app 3uTools, you may access and manage files on your iOS device from your computer.
Conclusion
3uTools is considered a good app to downgrade iOS. But people dont like its cons. If you are not satisfied with it, you can choose iMyFone Fixppo. It's easy to use and offers you the easiest ways to get rid of iOS devices. It is based on how much you need to use it and how easy it is for you to use it.