Are you having issues with your data connection, such as cellular data not working or cellular data network missing on your iPhone after iOS 15/14/13/12 update? Sometimes software problems can happen after an update, and this can cause cellular data problems. Let's explore some ways to fix this issue.
What Cellular Data Issues Are Caused after iOS 15/14/13/12 Update?
Updates can cause various unexpected problems, but that's just part of working with technology. Some of the network problems you might get when you update to iOS 15/14/13/12 include:
Some apps can't use network data.
Some iOS features are using up tons of data (but they didn't before).
Your iPhone could not activate cellular data network at all.
Then how can you fix cellular data issues after the iOS 15/14/13/12 update? Well, there are a few different methods you can use to fix this issue -- cellular data not working. Here are 5 ways to address the problem. Try each one and see if they work.
Method 1 – Fix Cellular Data Not Working without Data Loss
If nothing above seems to have worked so far, you may think about the software problem with your iPhone. You can use iTunes to restore your device to factory settings and then restore your device from a backup. However, this may not work because when you restore the backup, the problem may come back again. In this case, you need a tool iMyFone Fixppo to fix your iPhone without affecting any data on your device. It does this all pretty much automatically to save you time. Features of iMyFone Fixppo include:
Locate the problem with your iOS using its independently developed technology and get your iPhone to work normally again in just a few clicks without data loss.
Automatically repair all software issues, such as iPhone being stuck in Recovery mode, black screen, reboot looping, and even the problems caused by iOS update such as the installation of iOS 15/14/13/12.
Fix issues on all iOS devices, including iPhone 12/11/X.
It offers a 100% success rate for repairing all iOS system issues.
Enter or exit recovery mode without any operation on your device (Free Feature).
Here is a quick guide on how to fix cellular data not working problem using iMyFone Fixppo.
(1) Plug your iPhone into your computer and open iMyFone Fixppo.
Choose Standard mode from the 3 options provided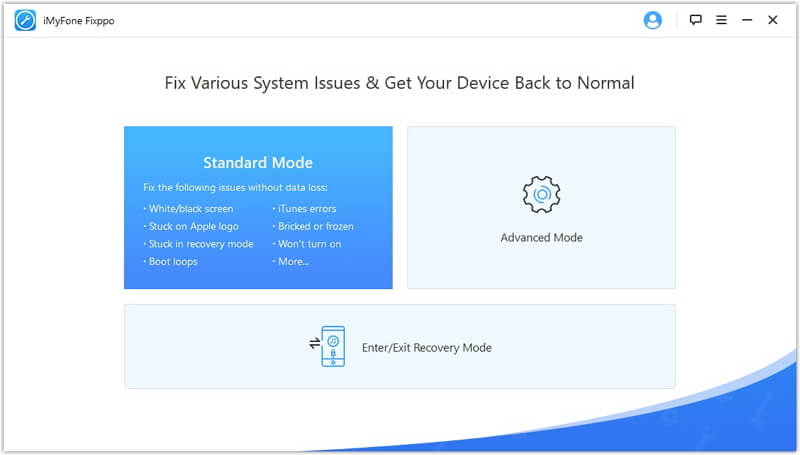 (2). Click the "Next" button on the next screen. If your device is locked, please unlock it. This will help the program Fixppo to detect your device.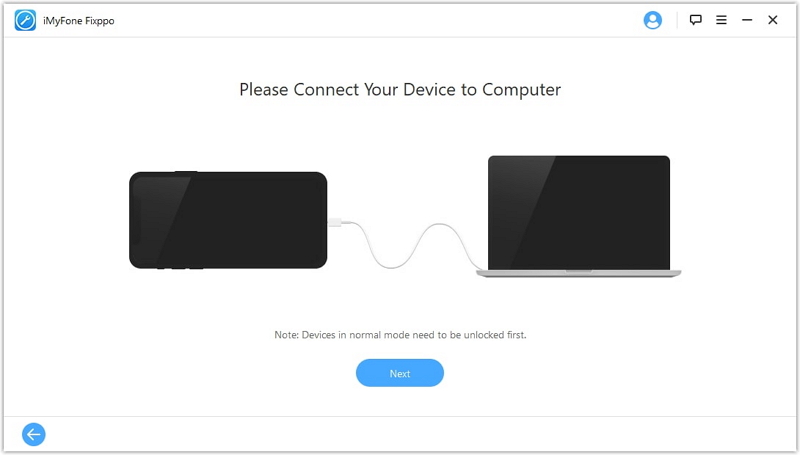 (3) Once your device is recognized, iMyFone Fixppo will now automatically provide all the firmware versions available for your device. Choose a version you like. Click Download to download it.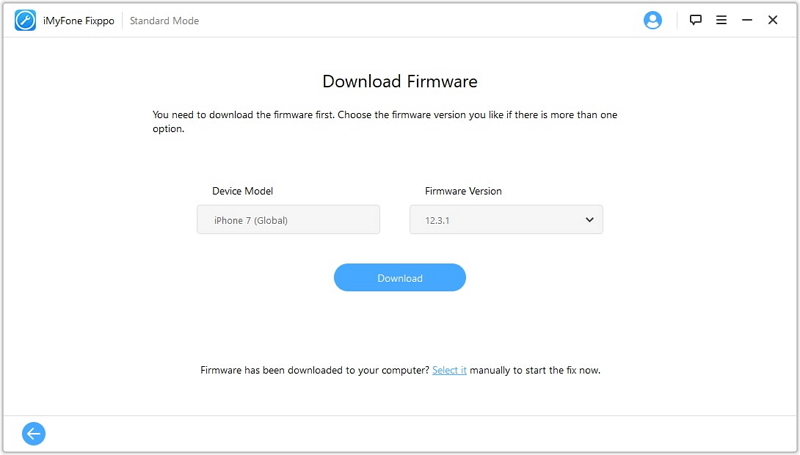 (4) After the firmware is prepared, click the Start button. Now the application will automatically use the firmware to locate and fix the problem of your iOS which caused your cellular data not working properly. Do not unplug your device until it is finished.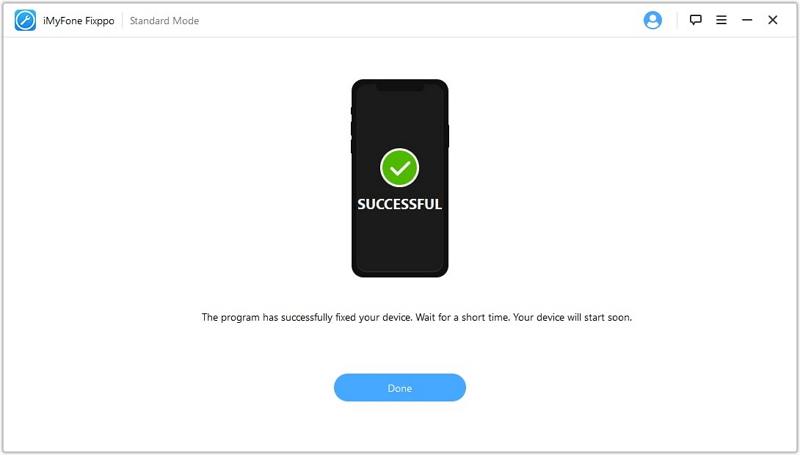 When the process finished, your iPhone will restart and the problem of cellular data must have gone.
Here we will also inform you that this tool has been trusted by a lot of professional websites around the world.
Method 2 – Turn on Cellular Data on Your Device
First, make sure that your cellular service is working. To do this, go to Settings > Cellular (or Mobile Data), then check if your cellular data is off. If it is, tap the switch to turn it on. Also, make sure that mobile data is enabled for individual apps too. You can check this by scrolling down and looking at the list of apps on this same screen.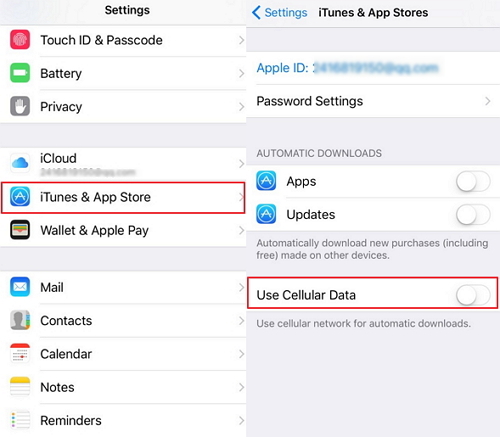 Method 3 - Reset Network Settings and Restart Your Device
This problem can be caused by improper network settings. Therefore you can reset network settings and then restart your device to see if the cellular data can work normally. Here are the steps:
(1) On your iPhone, open Settings.
(2) Tap General.
(3) Tap Reset.
(4) Tap Reset Network Settings.
(5) Put in your passcode to confirm.
(6) Go back to the Home screen.
(7) Press and hold the Power button and turn the device off.
(8) Wait for roughly 10 seconds, and then press the power button to turn your iPhone back on.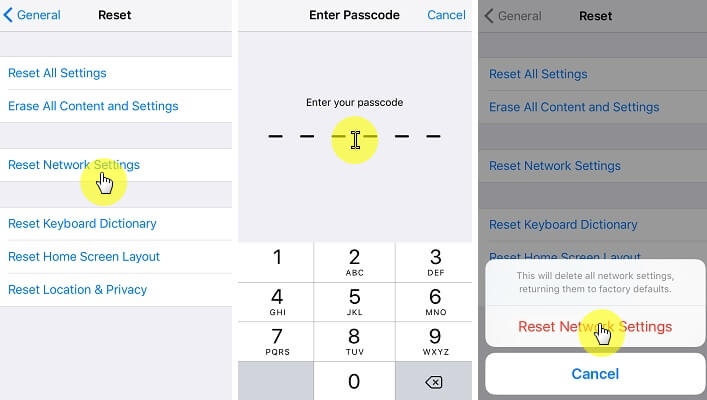 Please note that resetting your network settings will erase all of your saved WiFi passwords.
Method 4 - Check Cellular Carrier Update
On occasion, the network carrier itself releases a software update that will help your iPhone to be more compatible with the network. To check if there is any update of your carrier settings, go to Settings, then tap General, then tap About. If there's an update there, install it.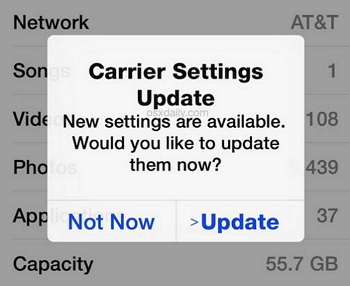 Method 5 – Downgrade iOS 15/14/13/12 to Previous iOS Version
Sometimes downgrading to a previous iOS version can help, if nothing else works. This can also be done with the help of iMyFone Fixppo. You can do this by following the directions in this link: How to downgrade iOS 11 to iOS 10?
Please note if Apple has banned the authentication for older iOS versions, you will not be able to downgrade to that version. What's good it that iMyFone Fixppo is the only tool in the market that provides all available firmware for all iOS devices including iPhone/iPad/iPod touch. You can choose a lower version if it is offered on the screen below. The other steps are similar to the steps mentioned in Method 1.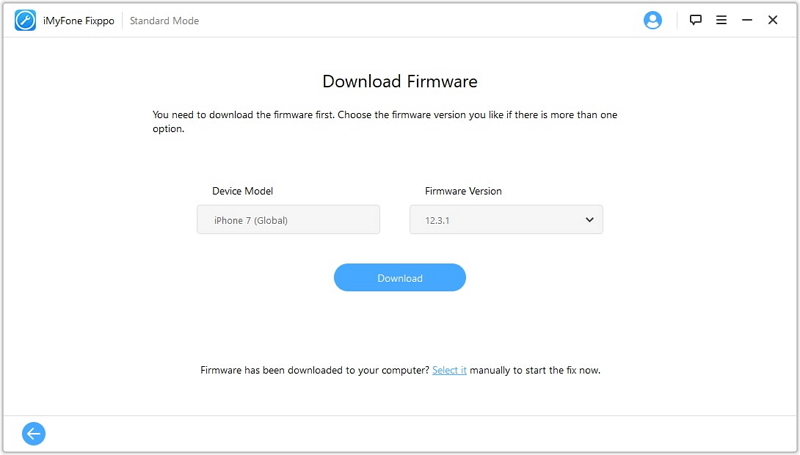 Cellular data issues can happen after you upgrade to a new version of iOS. There's no need to be alarmed, though. iMyFone Fixppo offers 2 efficient methods. You can easily fix these issues in most cases. If none of the advice above works, you might consider contacting your network service provider or even Apple.