With the iOS 15 update, Safair also has the amazing new feature voice search. Instead of typing out what you are trying to search, you can tell Safari what to search for using the voice search function.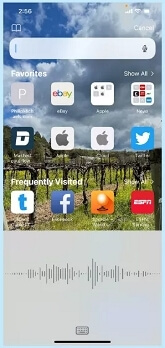 However, some users complained that the voice search function on Safari was unavailable or not working. Other times you might find that your phone is having a hard time picking up your voice and listening in to your commands. All these errors can be irritating when you are completing your work. But in most cases, these issues can be easily fixable.
So, if you are trying to use voice search Safari and it is currently not working for you, worry not. In this article, you will find some of the best ways to troubleshoot your voice search issues.
7 Simple Checks before Fixing Voice Search Safari Not Working
There are many reasons why safari voice search is not working. Let us troubleshoot and fix the issue step by step.
1.1 Make Sure That Your Device Has iOS 15/iPadOS 15
As we have mentioned, search by voice on Safari is a new feature on iOS 15/iPadOS 15, so please ensure that your device has a compatible system. Checking and updating your iOS device is a simple procedure, and can be completed if you follow some simple steps.
Locate the Settings on your home screen and tap the app so that you can enter the settings.
From the list of categories available within your settings, choose the category, General.
Within General, you can find and select the option Software Update.
If there are updates available for your device, there will be an option Download and Install. If that option is available, you can tap on it, and then your device will automatically update. You will need to be connected to the Internet through Wi-Fi for your device to update automatically. You can also select for the update to be carried out overnight.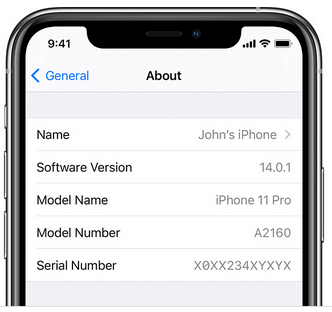 1.2 Choose Correct Language
Sometimes, your voice search function might be working. It just might be trying to understand a different language than the one you are speaking. Even if the feature supports more than 21 kinds of languages, it may not work for the language you were saying.
If you want to check and update the language on your phone, you can follow the steps listed below.
Open the Settings found on your Home Screen.
Choose the option General and then the sub-option Language & Region.
On the next screen, tap on the option Device Language.
From the drop-down list that will open up, check if you have selected the language you were speaking and choose the right one you want to use.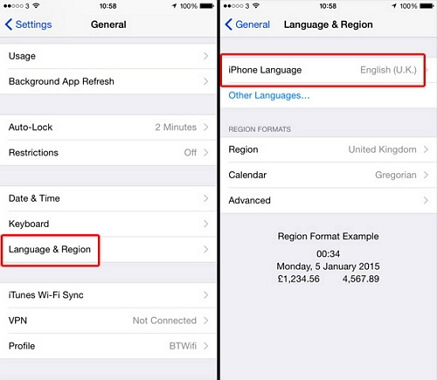 1.3 Check If You Have Enabled Voice Search Safari
Another common reason that Safari search with your voice might not work is the voice search setting on your device was somehow disabled.
It often happens by just pressing accidentally on the wrong thing, and because you might be unaware that this has occurred, it might not cross your mind to check your voice settings.
1.4 Enable Microphone Permissions for Safari
If you have checked all of your voice search options and still can't use voice search Safari, you might need to check and ensure that Safari has been given Microphone access. You would need to:
Tap and open Settings.
Locate Safari.
In the new screen that opens up under Privacy & Security, you need to enable Camera & Microphone access, by tapping on the slider.

1.5 Clean Your Microphone and Increase The Volume
If you have enabled Microphone access and your voice search Safari still doesn't work, it might be worth trying to clean your microphone.
The two most accessible ways of cleaning your iPhone's microphone are to either use a soft-bristled brush or a microfibre cloth to remove any dust that might have been blocking the microphone. When cleaning your microphone, make sure that you do so gently.
You may also try to increase the volume to see if the safari voice search will work.
1.6 Disable Power Saving Mode
Having Power Saving Mode on might also be blocking your voice search. If voice search Safari stopped working on your device, you may have enabled Power Saving Mode. To turn the Low Power Mode on, you will need to take the following actions.
Open settings, and choose the option Battery.
Turn off the Low Power Mode.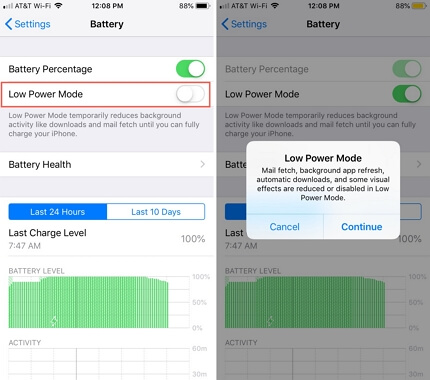 1.7 Verify If You Can Use Siri and Voice Control
If Safari voice search doesn't work after checking the above steps, you may check if Siri and voice control are working. If they are working, please disable Siri and voice control to have a try. If it is still not working, you need to do some further troubleshooting.
How to Fix Safari Search by Voice Not Working?
If the search by voice on Safari is still not working after checking, use the below five methods to help you fix the issue.
2.1 Toggle Voice Search Safari off and Turn It back on
The easiest way to fix the issue is to turn the voice search Safari option off and turn it back on. Here are the steps:
Tap on Settings.
Select Siri & Search.
Under Siri & Search locate the option Safari and tap on it.
In the new screen, disable the voice search option and then enable it again.
2.2 Restart The iPhone/iPad
It might be that your iPhone or iPad is glitching, in which case one of the easiest things you can do is to restart it. To do so you will need to:
Hold the power button until you see a slider to Power Off your device on your screen.
Turn back on your device by pressing the Power button.
2.3 Reset All Settings
Perhaps the most drastic option available will be resetting your Settings. To erase all data and settings, you simply have to follow the steps below.
Tap on Settings and select General.
Click on Reset. Your device might request a passcode for you to proceed.
Select Erase All Content and Settings.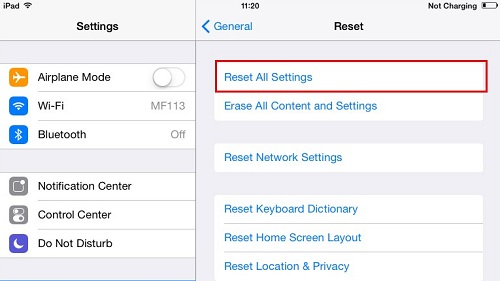 A word of caution, resetting all of your settings if you do not have a backup might mean that you lose access to all data and files. It is why it is important to first backup your device before you select to reset it.
2.4 Use An Advanced Tool To Fix Safari Voice Search Not Working
At this point, you have tried almost all of the available troubleshooting options. If your voice search on Safari is still not working, you can use an advanced tool or app to troubleshoot your device. By using software like iMyFone Fixppo, you can return your device to normal just at home.

To use iMyFone Fixppo you will need to follow the following steps.
Step 1. Download the Software to your pc and connect your iPhone. Open the software and choose a repair mode.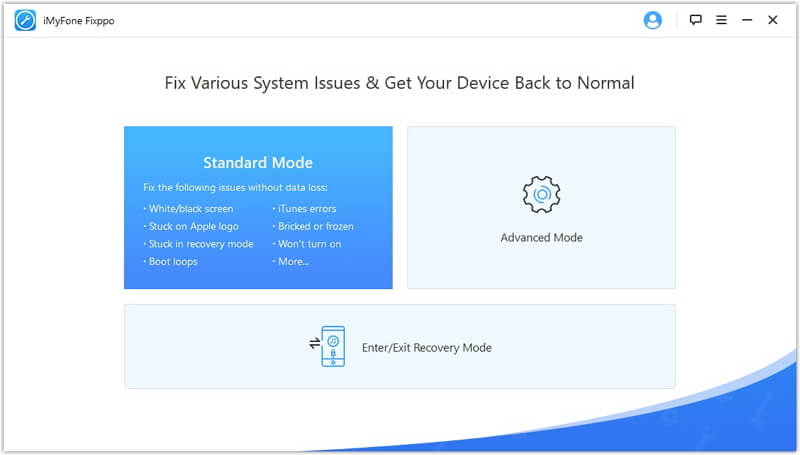 Step 2. Once your device is recoginized, select and download your Firmware.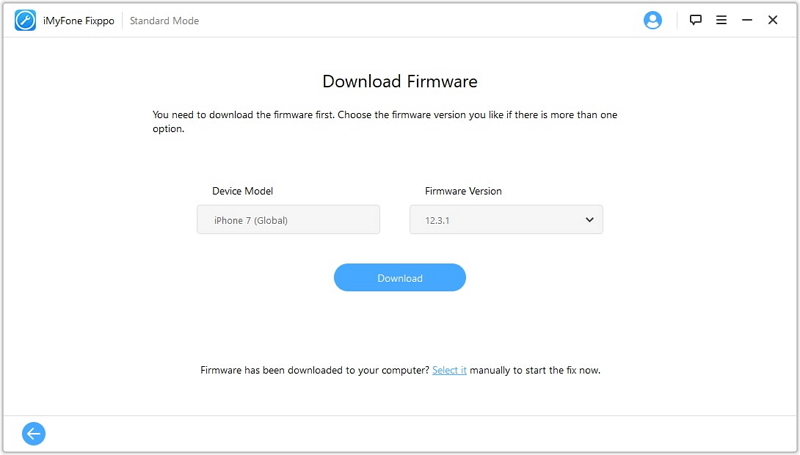 Step 3. Click Start to allow the tool to repair your device. Wait a few minitues until the window show successful.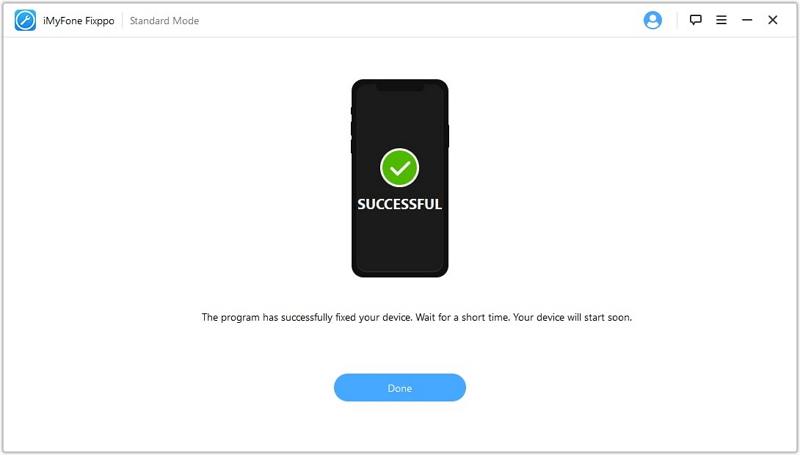 2.5 Contact Apple to Fix Hardware Issues
If all your attempts at fixing the issue are unsuccessful, there is always the option of contacting Apple Support.
Depending on your country of origin, there will be a different phone number that you can use to contact them. Once you establish communication with an Apple specialist, they will be able to guide you through some troubleshooting steps that will fix your device.
Conclusion
Voice search safari can be a really useful tool, and it might require some extensive troubleshooting if it stops working.
Still, the solutions to fixing your voice search settings can be relatively simple and do not take much time. It is best to try them all to see what works. By the end of it, restoring your voice search will be a pleasant result that will allow you to use your phone to its full capabilities.