When going hiking, camping, jogging outside, you may need a compass to guide you follow the right direction, especially when you are in a forest, National Park, or somewhere that might be in remote places. However, there are some cases you may find your compass on iPhone is out of work. This article is going to show you 5 ways to fix your iPhone compass.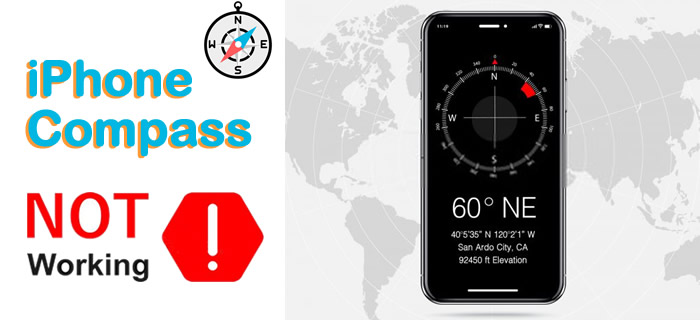 [Quick Know]
Common Problem You May Encountered When Using Compass
Compass gets frozen.
Compass points in the wrong direction.
Compass behaves strangely.
Compass crashes and can't find the location.
[Fixed] 5 Ways to Fix iPhone Compass Out of Work
Below are 5 useful ways you could try to fix the compass problem on an iPhone of your own, you can start from the easiest way.
Way 1

Calibrate iPhone Compass
To calibrate the compass, you need some authority to make this happen. And this method could fix most of the compass problem, so, try it first.
Step 1.Go to 'Settings' > 'Privacy' > 'Location Services'.
Step 2.Turn on 'Location Services' and open 'System Services'.
Step 3.Enable 'Compass Calibration'. Done!
Tips
To avoid your compass getting weird as before, please do not keep any metal or magnetic items nearby or put together with your iPhone, or it will cause a magnetic hindrance.
Way 2

Check Your Compass Settings
Check if you have correctly to make some settings for compass, follow the step below:
2.1.Go to 'Settings' > 'Privacy' > 'Location Services', enable 'Compass'. Tap on 'Compass' to enable the option of 'While Using the App'.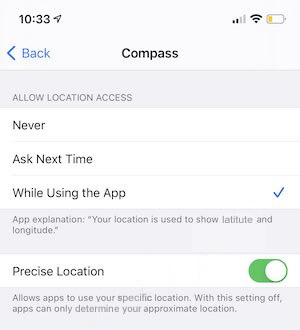 2.2.Go back to the home screen. Go to 'Settings' > 'General' > 'Date & Time' to check whether you are using the current time zone. Turn on 'Set Automatically' to ensure you are setting the right time zone.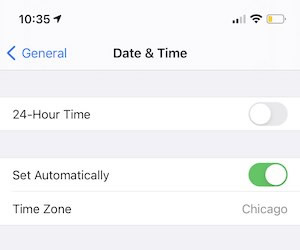 2.3.Find 'Cellular' or 'Mobile Data' in 'Settings', make sure 'Compass' in on for using the network data.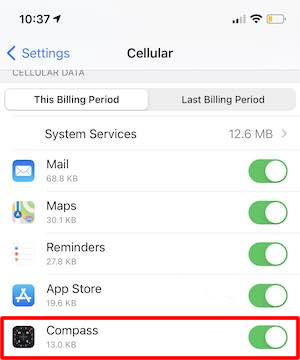 2.4.Heading to 'Settings' > 'Privacy' > 'Location Services' and find 'System Services', turn on 'Compass Calibration' option.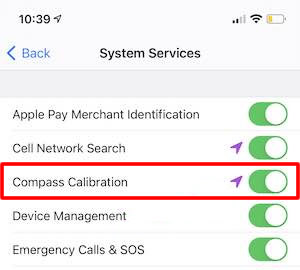 2.5.Turn on the 'Use True North' option in 'Compass'.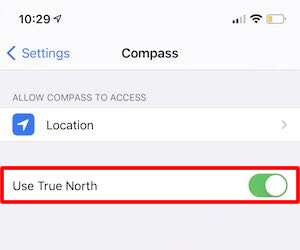 Here are the 5 tips to check whether you have set up the compass in right way. If these couldn't help, keep reading.
Way 3

Restart Your Compass/iPhone
Restart Compass
Swipe up from the bottom of iPhone screen, or double-press the 'Home' button to show up all the apps run in the background. Find 'Compass' and swipe it up to end the process. Then launch it again for testing.
Restart iPhone
According to the iPhone model and iOS version, restart your iPhone to see if the 'Compass' has come back to normal.
Way 4

Reset Location Data
Go to 'Settings' > 'General' > 'Reset' and find 'Reset Location & Privacy' to adjust your location settings.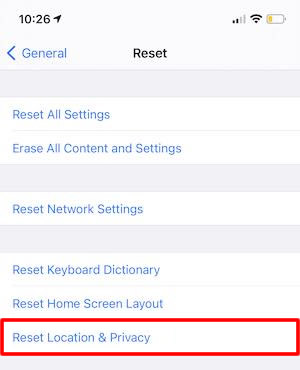 Way 5

Use iOS Problem Repair Tool to Fix the Compass Problem
If all the methods above can not solve your problem, try this professional iOS problem solver, it could repair most of the bugs and issues you encountered on your iPhone. And yes, this could fix your iPhone compass if there is something wrong. (Support the latest iOS 16 and iPhone 13 series)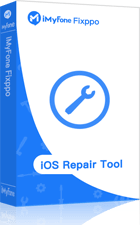 iMyFone Fixppo
Professional iOS/iPadOS/tvOS Repair Tool
Get Your iPhone/iPad/iPod touch/Apple TV Back to Normal!
Step 1.First of all, please download and install iMyFone Fixppo on your computer first, we offer both Windows and Mac version, you can download from the download button above. Then launch it and click on the 'Standard' mode.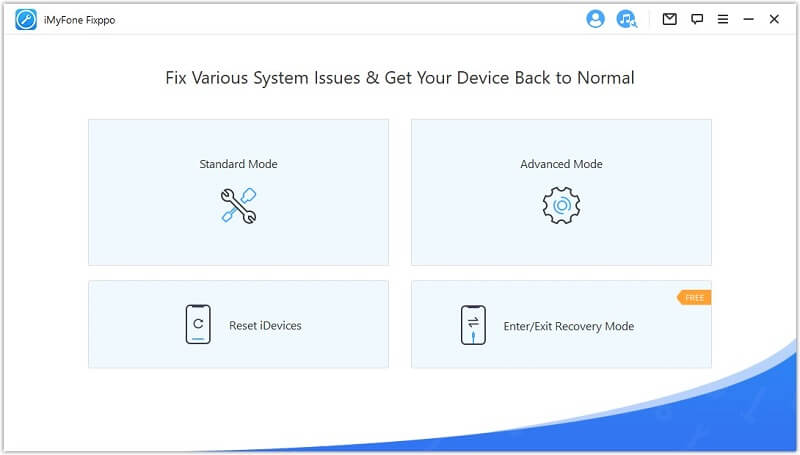 Step 2.Connect your iPhone to the computer via a USB cable, click on 'Next'.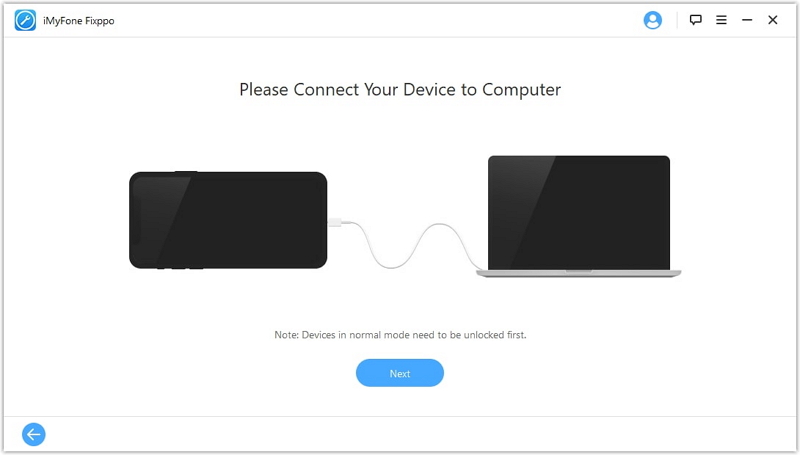 Step 3.Follow the steps on screen to put your iPhone in DFU or Recovery mode.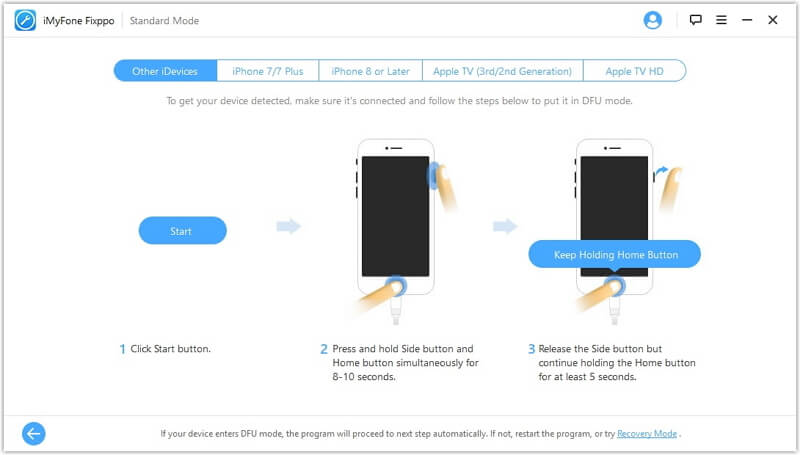 Step 4.Once Fixppo has successfully detect your iPhone, Fixppo will show you all the available versions of firmware. Now choose the version you preferred and click on 'Download'.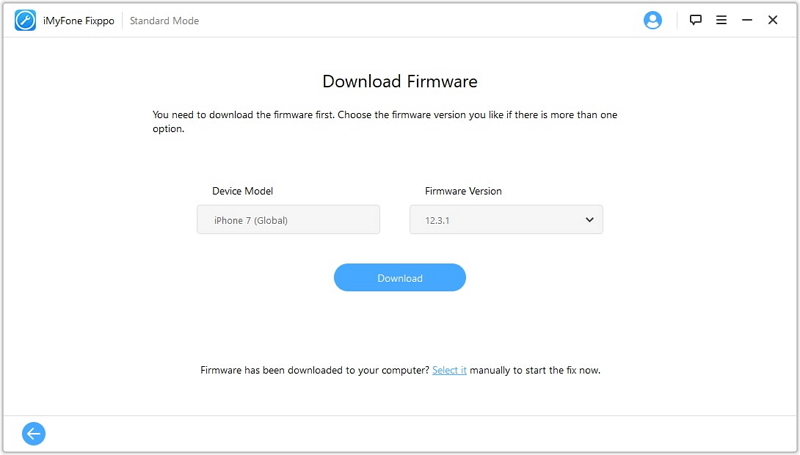 Step 5.Make a confirmation of the information and click on 'Start'. The repairing process will go on.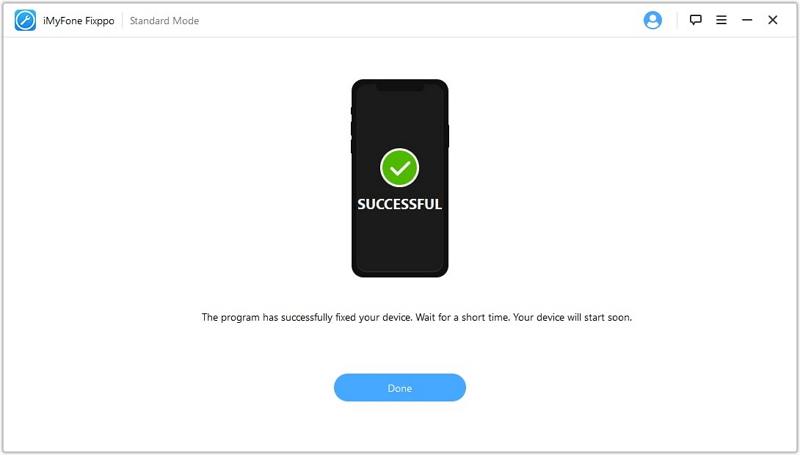 Conclusion
Compass is a necessity when you are outside and it is pretty much useful for guiding you to the right place. Don't be panic if your compass is out of work, just follow the guide above to try if they could help fixing your compass back to normal. While for iOS users, you can try with iOS system repair tool to figure out plenty of problems when using device.
Main Features About iOS System Fixer
Easy to fix various iOS problem, such as keeps turning on/off, last line no longer available.
Just need a couple of clicks to repair your iPhone, iPad, and iPod.
Compatible with all iOS devices and versions, including the latest iPhone 14 and iOS 16.
No data loss during the fixing process and 100% success rate.