Most of the favorite apps on any iPhone require an internet connection to function properly. Everything from binging the latest season of your favorite streaming show to uploading funny videos of your pet falling on social media requires WiFi. That can be a massive problem when your iPhone connects to WiFi but not the internet. Here are some workable solutions to overcome this issue.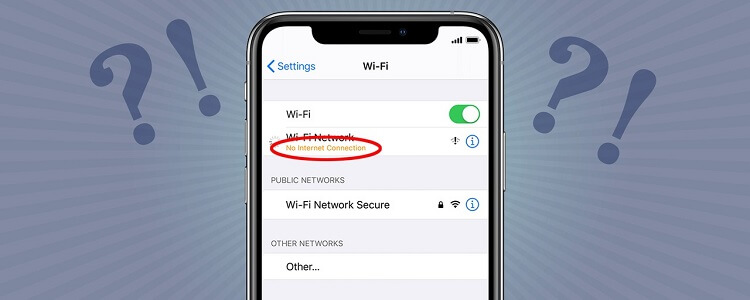 Part 1: Why Does iPhone Connect to WiFi But No Internet?
The frustrating part of this challenge is that your iPhone may show you you're connected to a WiFi signal, but when you try to go online, nothing happens. The most likely reason is an issue with the actual service provider. However, your individual iPhone may have underlying that could also be causing a conflict.
Always start by seeing if other people, like your friends, family, or nearby, are experiencing some service outages. If the case looks like the person sitting next to you on the subway is happily browsing through TikTok, you may have another issue.
Most of the time, this is because some setting or software conflict has occurred, and a quick restart or cleaning of your phone's previous settings will do the trick. There are so many apps running on people's devices that the whole issue with my iPhone is connected, but no internet is showing on a browser, email, messaging, or other apps is probably just a system resource thing. Let's walk through some of the more common repairs to the problem so you can get back online and enjoy all the numerous features of your iPhone.
Part 2: One-Stop Solution to Fix WiFi Connected But Not Working on iPhone
We should start with the easiest repair to WiFi connected but not working iPhone problems by introducing iMyFone Fixppo. This easy-to-use application has clear instructions on fixing all issues with the software or potential settings of your current device model. Best of all, it doesn't require any jailbreaking to ensure your iPhone is back online.
It works by essentially rolling back your settings back to their default configuration. That includes if you have downloaded a Beta version of an iOS update and are now experiencing all kinds of problems. With iMyFone Fixppo, you'll get back to a workable version of your iPhone and won't risk having your private data suddenly deleted like you would with other applications.
iMyFone Fixppo - System Repair
Fix iOS issues without data loss
Key Features:
Uses a simple, one-click reset button for iPhone repair, even if you forget the password.
Enter or exit recovery mode for iPhone or any other Apple device.
There is no need to jailbreak your device, and Fixppo doesn't delete your private data.
Safely downgrade back to the most recent working iOS version on your device.
Step 1: Install iMyFone Fixppo on your PC, launch the tool and select Standard mode to fix common issues that are not deleting photos. Now, connect your iPhone to the system and click on the Next button.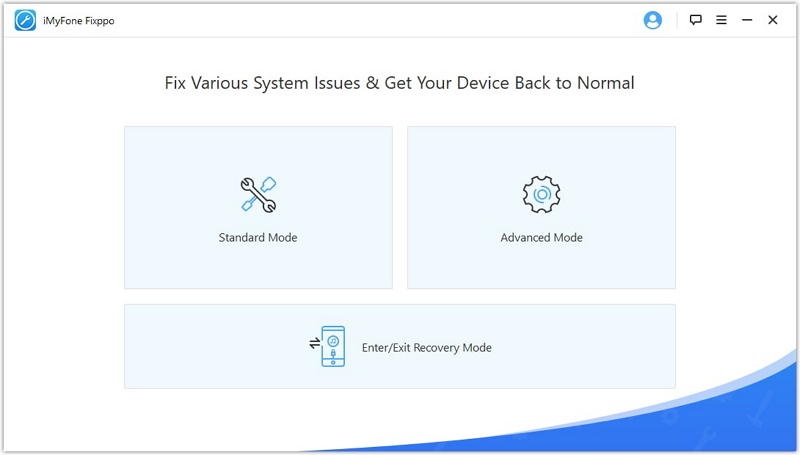 Step 2: Put your iPhone in recovery mode, and the process of entering recovery mode can vary depending upon the model of the iPhone. You can use the image to get an idea of entering recovery mode.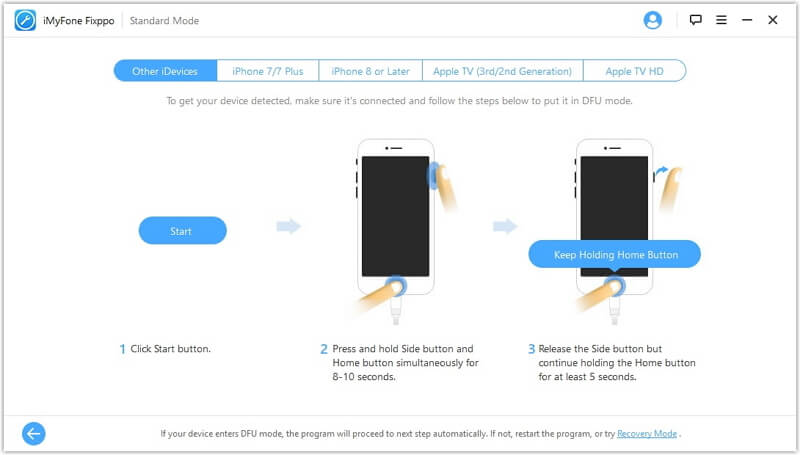 Step 3: Once your iPhone is detected, iMyFone Fixppo will start downloading some files. You can also make use of the downloaded file, and you can also modify the target folder of the downloaded file.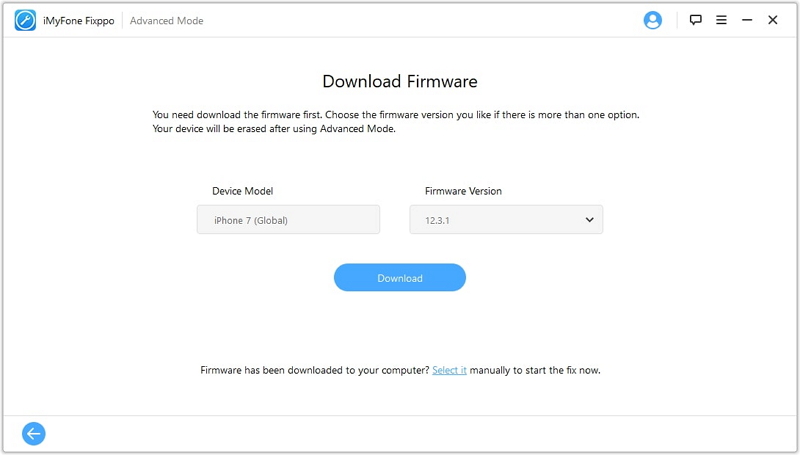 Step 4: After a few moments, you will get the success message on the screen, and now you will be able to delete photos from your iPhone without any issues.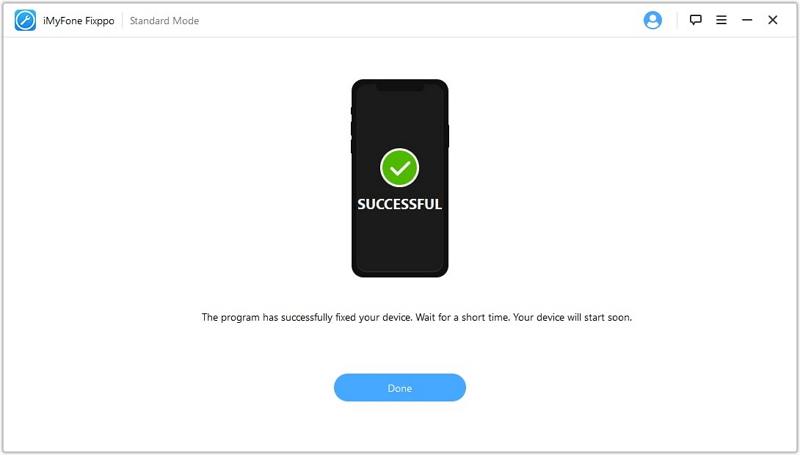 Part 3: Other Solutions You Can Try to Fix iPhone Connect to WiFi But No Internet
If you are still set on trying something other than iMyFone Fixppo, here are some more common repairs that may do the trick. Take your time with each, and you may be able to get back to streaming sooner than later.
1

Turn WiFi Off/On
The most likely issue is your WiFi connection is somehow buggy because of a missed download or too many apps running at the same time. If you turn off this setting for about 30 seconds and then start it back up, it may be enough to get you back online.
Go to Settings. Tap on WiFi and toggle the switch to off.
Wait for about 30 seconds, then toggle the switch back on.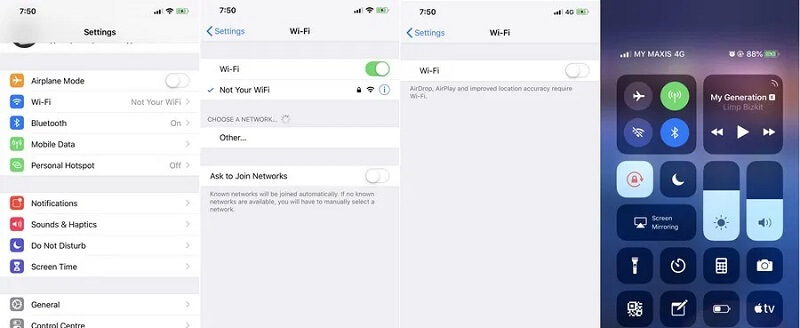 2

Forget Your WiFi Network
There is a good chance the WiFi network you are connected to has sent a packet of information to your device that was never intended. It can conflict with your system settings and push you offline due to confusion. To use this solution, try:
Go to Settings. Tap on WiFi and the "i" icon next to your WiFi name.
Tap on Forget this Network and then confirm.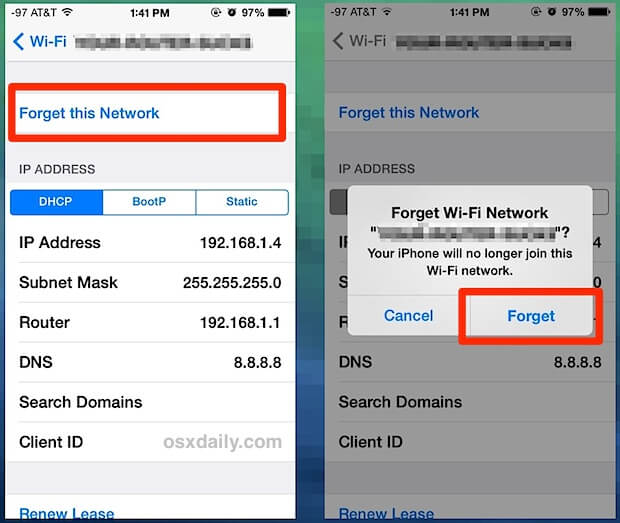 3

Reset All Network Settings
This is the "grenade" fix to iPhone connect to WiFi but no internet issue because it will erase all of the network settings your iPhone has ever had. Be careful with this option, as it will delete any passwords to WiFi networks, so you'll want to write them down somewhere first.
Go to Settings > General > Reset.
Tap on Reset Network Settings, then confirm.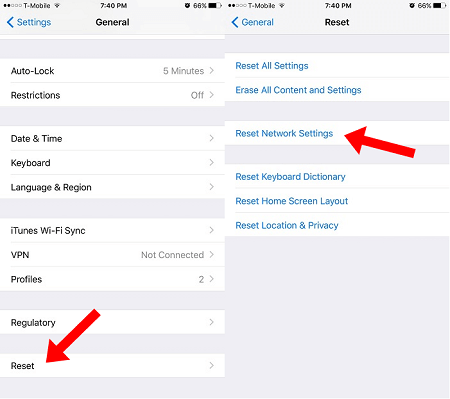 4

Disable Your VPN
A VPN is a virtual private network designed to keep your online activity more anonymous, so you get heightened security. It is an excellent thing to have running on your device, but can easily conflict with certain routers and service providers. Turning it off may allow you to get back to an active internet connection.
Go to Settings and tap on General.
Scroll to VPN and tap on it. Turn it off.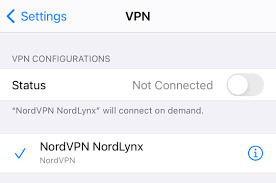 5

Restart iPhone
It may seem basic, by shutting your device all the way down, so nothing is running any longer and then starting it back up is a clear way to avoid my iPhone is connected but no internet issues. It is like having a clean slate to work with when the iPhone is back on.
Go to Settings > General > Shut Down.
Use the slider to turn off your iPhone. Wait 30 seconds, and then restart your device.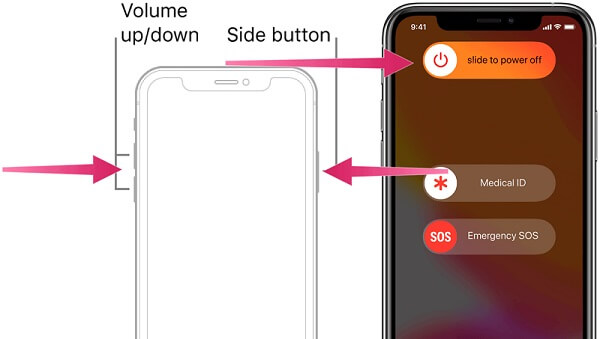 6

Factory Reset Your iPhone
It should be your absolute last option as it will delete your private data and any passwords to networks you have worked on in the past. However, your iPhone will operate like it is fresh out of the box once again and hopefully not have an issue with WiFi connected but not working iPhone.
Go to Settings > General > Reset > Remove All Content and Settings.
Enter your passcode to confirm. Then tap Erase iPhone to confirm.
To Conclude
There are many ways to try and repair the iPhone no internet connection problem common on some devices. While you can fiddle around with different solutions, the easiest repair will be to download the free version of iMyFone Fixppo. Once you experience how easy this application is to use, you'll want to upgrade to the premium version for all the incredible features so you can be back online and enjoying all the benefits of your iPhone.