Is your iPhone occurring the problem of dropping the call? It might retrieve you to little stress while you were calling to some certain issues. Anyway, your stress is over now and here we are offering a complete guide to resolve the issue of iPhone keeps dropping calls as it is just a technical glitch. Follow the suitable way as per the frequency of problem occurs.
Part 1: Simple Ways to Fix iPhone Keeps Dropping Calls
1.1 The First-Aid Method – Turn on Wi-Fi Calling
It is the temporary way to resolve while you were working on the situation. You can turn on Wi-Fi Calling immediately and it will connect your call to Wi-Fi connection directly. So, iPhone calling will be active as your active Wi-Fi connection. Here are the few steps to do when you need to turn it on.
Step 1. Go to the Setting options on your iPhone.
Step 2. Tap Cellular and then find Wi-Fi Calling.
Step 3. Now simple enable the option Wi-Fi calling on this iPhone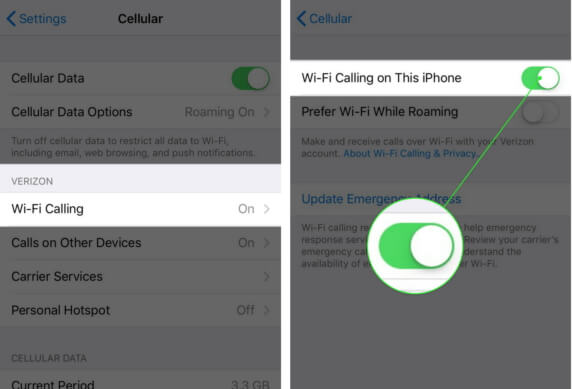 Before going with this method, you must ensure first that your iPhone supports this service or not. Unluckily, some old versions of iPhone may not offer this feature, then go with the Way 2 for urgent calls.
1.2 Restart Your iPhone
If your iPhone keeps dropping calls a few times, then do not worry at all. A little technical glitch can easily be resolved by just restarting the device. Give your iPhone a reboot and let it work more efficiently again.
For iPhone SE/8 and earlier models:
Step 1: Long press the power button.
Step 2: It will appear a slider saying, "Slide to Power off".
Step 3: Slide it to right and let your iPhone turn off.
Step 4: after just 15 seconds, again press and hold the power button.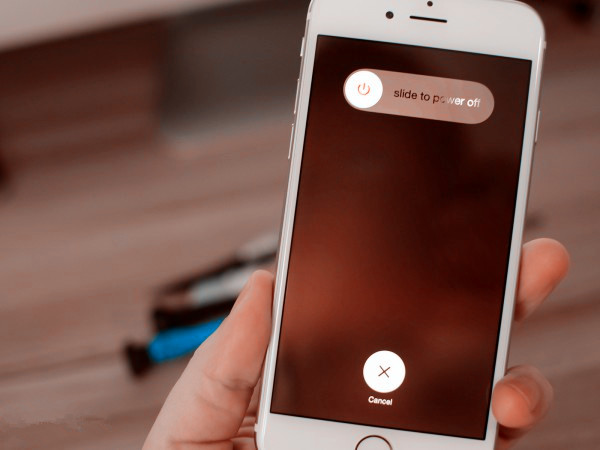 For iPhone X and later models (iPhone 11/12/13 included):
Step 1: Press the on/off button for a moment until the screen turns on.
Step 2: Press and hold the Side button and either volume button until the slider appears.
Step 3: Drag the slider to turn your device completely off.
Step 4: After your device turns off, press and hold the Side button again until you see the Apple logo.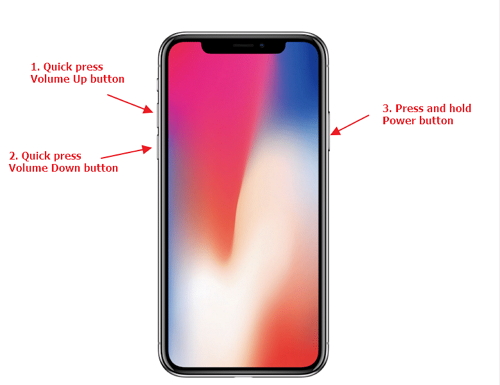 Your iPhone has been restarted. Enjoy the better calling!
1.3 Reset Network Settings
After the above 2 ways, your iPhone is still troubling of dropping the calls? To fix the issue probably caused by weak signal, you may need to work with your network setting. It will restore all settings and that networking glitch will automatically resolve with the new setup.
Note
Make sure to write down or store your all Wi-Fi passwords anywhere first. After resetting, your network setting will be restored your iPhone to defaults.
Step 1: Go to the Settings.
Step 2: tap on General then, Reset.
Step 3: Tap on Reset Network Setting.
Step 4: A confirmation window will appear for tapping on Reset Network Settings.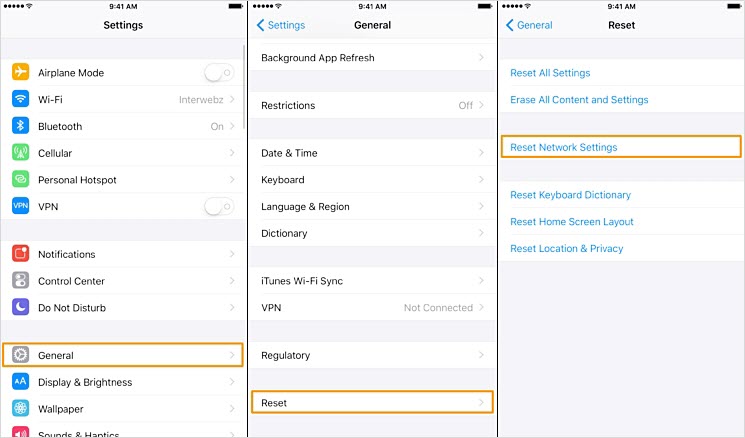 Your iPhone will start immediately after completing the reset process. Now, you must re-enter all your Wi-Fi passwords to start the network again.
1.4 Reinstall SIM Card
SIM Card is a little device which is playing with your cellular network. When you insert your SIM Card in iPhone, it automatically connects you with your carriers and all phone numbers. So, if your phone has dropped the calls few times, Then it is an emergency aid to reconnect your cellular network for the strong connection.
For emergency communications and urgent calls, try this method to eject the SIM card and reinstall it.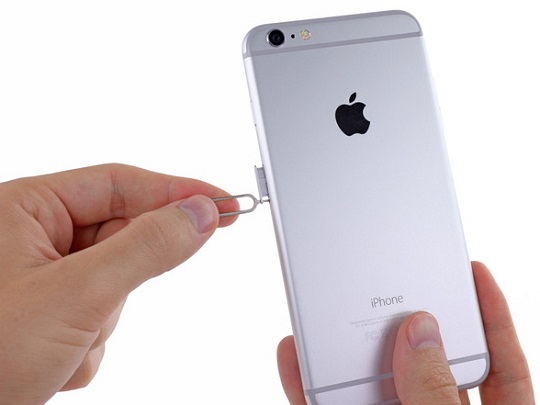 1.5 Check for a Carrier Settings Update
In case there is a pending update on carrier settings, your iOS may misbehave by some of its functionalities not working. Carrier updates are rare and in case you doubt of outdated carrier settings, then you need to check on any available carrier settings updates.
Step 1.Ensure your device is connected to a cellular network or Wi-Fi.
Step 2.Tap Settings and go to General. From here, you need to click about it. If there is an availability of updates, you will see an option to update your carrier settings.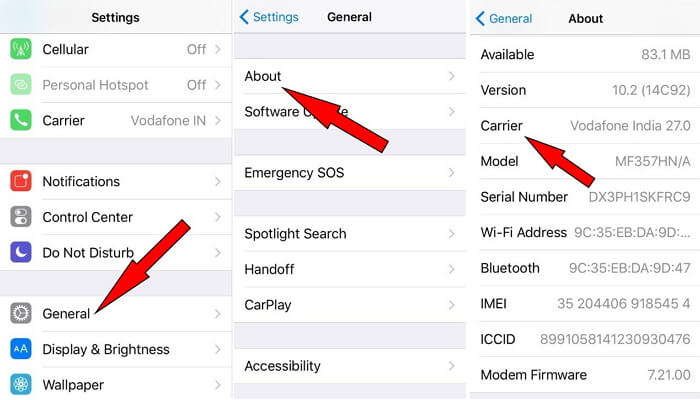 1.6 Check Your iOS Version
You can also try to fix the problem by updating the iOS to its latest version. It is a very easy procedure , and the steps are showed below;
Step 1.Use your iPhone or iPad to go to 'Settings'; you will find the icon in the general menu of your device.
Step 2.Select the option 'General', and then click on 'Information'.
Step 3.The new screen will tell you the version of your operating system in the 'Version' section. If there is the latest one, you should update it to the latest.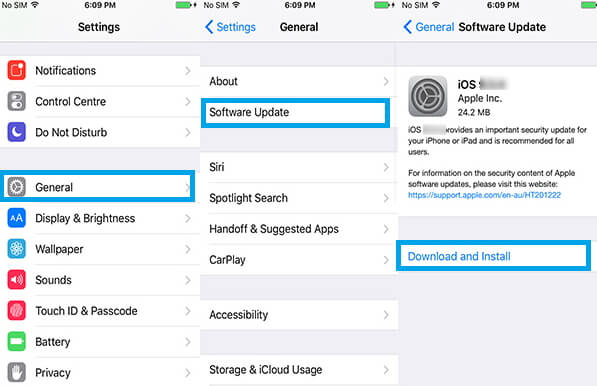 Part 2: Recommended Way to Fix iPhone Keeps Dropping Calls without Losing Data
If you have tried all the methods but your iPhone keeps dropping calls, still, then probably there is iOS issues on your device. Here we have a solution to all type of iOS system issues and you can secure your iPhone and get it back to normal with the complete solution of iMyFone Fixppo.
iMyFone Fixppo has offered 3 ways to solve different iOS issues. You can install the complete App and let it serve you with the suitable mode. Users can get its full review published online as it offers a friendly system to everyone.
Key Features:
Fix numerous iOS system problems without of data loss.
Completely eliminate the serious hacks or technical errors in the iOS system, including iPhone keeps dropping calls.
Recover iPhone stuck in Recovery Mode with a single click.
It works for all iPhone models and different iOS versions, including the latest iPhone 12/11/X running iOS 14/13.
Steps to Fix Issue of iPhone Keeps Dropping Calls
First, you need the iMyFone to be installed on your computer. Then connect your iPhone to your computer.
Step 1: Choose Standard Mode of the program after you launch it.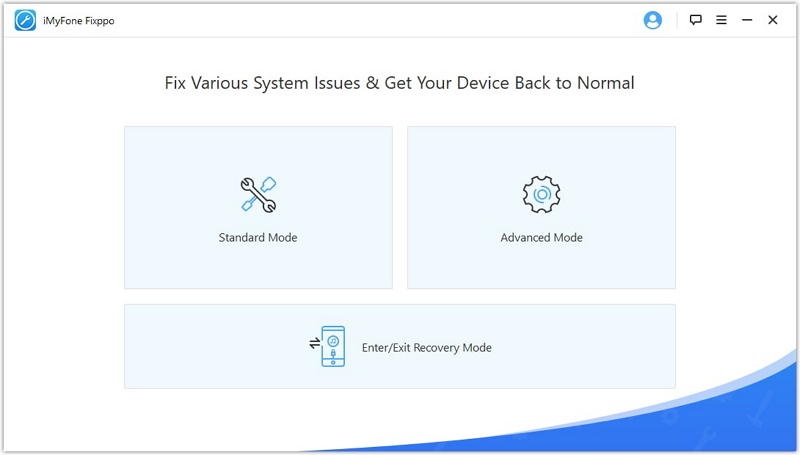 Step 2: You need to put your device into DFU mode or Recovery Mode so that the program can detect it. Press the home and power buttons at the same time for 8~10 seconds and then release the power button but still pressing home button for about 5 seconds to put your device into DFU mode.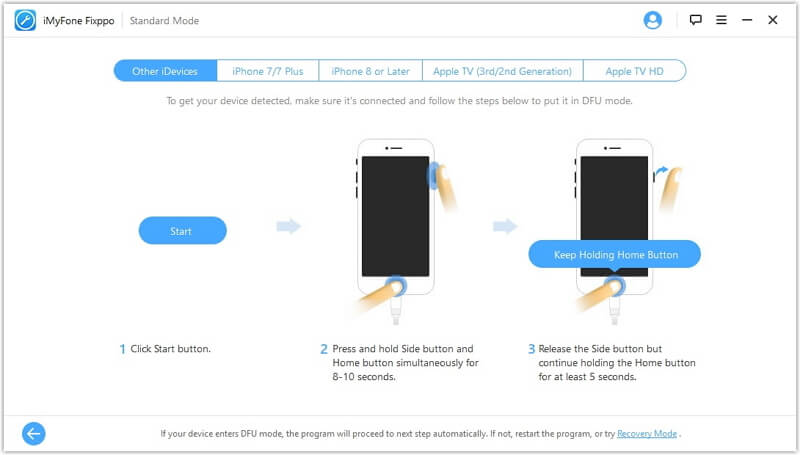 Or, you can keep pressing the home and power buttons until you see the "Connect to iTunes" icon on your iPhone screen.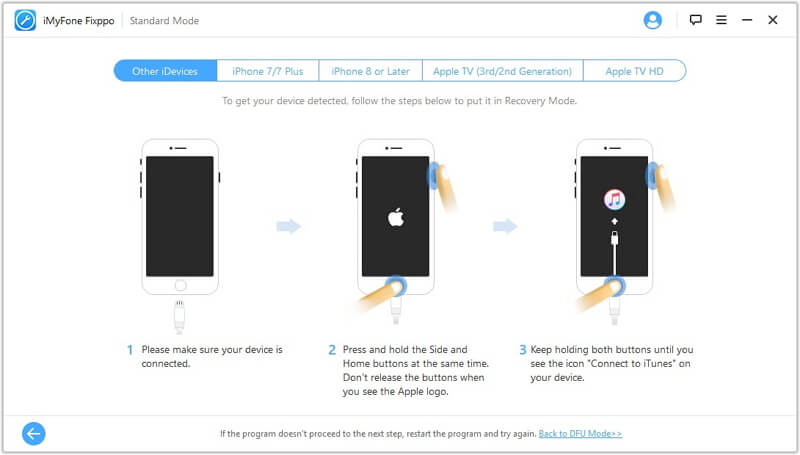 Step 3: The program will repair the suitable firmware package for your device. You need to download the firmware to install the latest version of iOS to repair the issue of iPhone keeps dropping calls on the iPhone.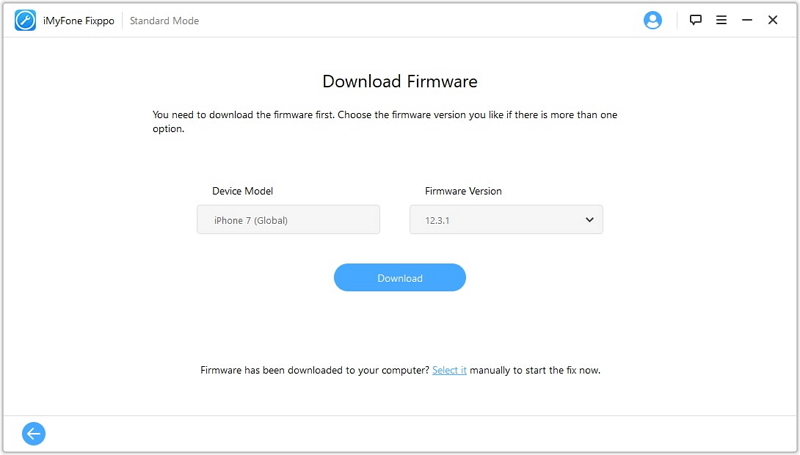 Step 4: After download, click Start to Fix button to begin the device fixing automatically.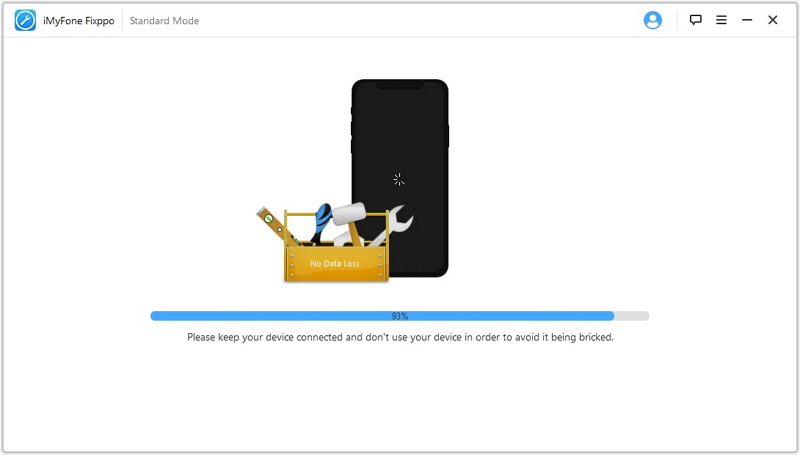 Step 5: After completing the process, the device will take a restart.
Part 3: Other Possible Ways to Fix iPhone Keeps Dropping Calls (All Data Erased)
3.1 Reset iPhone to Factory Reset
If all the methods above bring nothing to you, then you can try to reset your iPhone to factory settings. Possibly it will solve the issue. Here are the steps;
Step 1.Access Settings, General, Reset, Delete contents and settings and finally select the Delete iPhone option.
Step 2.If you have a password, it will ask for it, and if you have an active one, my iPhone will also ask for our iCloud username and password.
Step 3.Now you should see the Apple on the screen and the device should restart in a few minutes.
Step 4.When your device turns on again your new iPhone should be like the first day you took it out of the box. That means all your data is lost and cannot be recovered directly.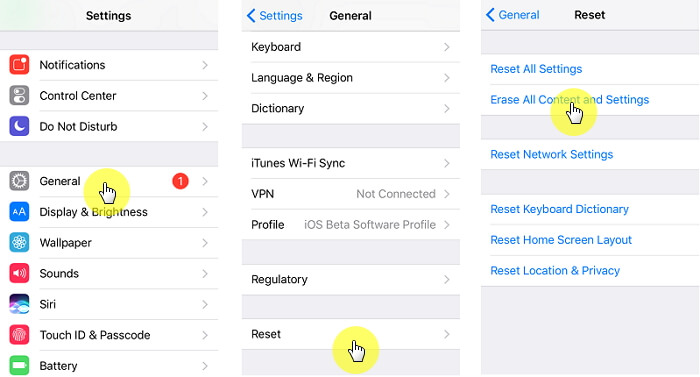 3.2 Restore iPhone with iTunes
Generally, when all the ordinary methods fail to fix an Apple issue, the last resort for you is to restore your iPhone with iTunes and iCloud. Follow the steps below to do it.
Step 1.Open iTunes on your PC or Mac.
Step 2.Connect the device to the computer with the cable.
Step 3.Select your iPhone when it appears in iTunes.
Step 4.Select Restore Backup in iTunes.
Step 5.Click Restore and wait to finish. All your current data will be replaced by the backup content.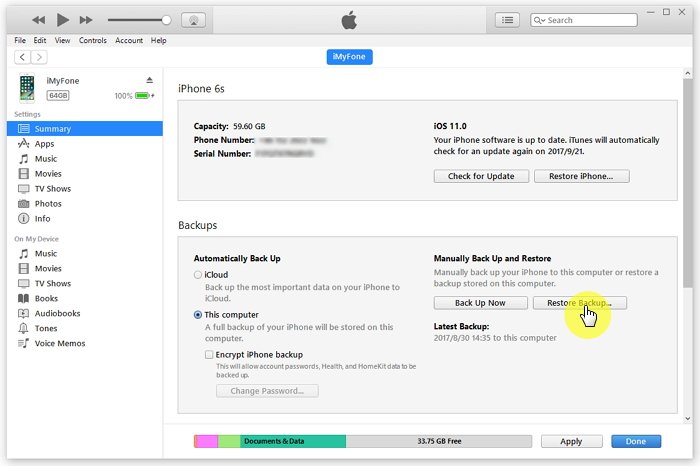 3.3 Restore iPhone with iCloud
The iCloud can be the final official tool for you to solve the problem, and the steps are showed below:
Step 1.At first, you need to Erase all content and settings.
Step 2.Then on the Apps & Data screen, you need to tap Restore from iCloud Backup and then sign in to iCloud.
Step 3.Then choose from a list of available iCloud backups to start restoring.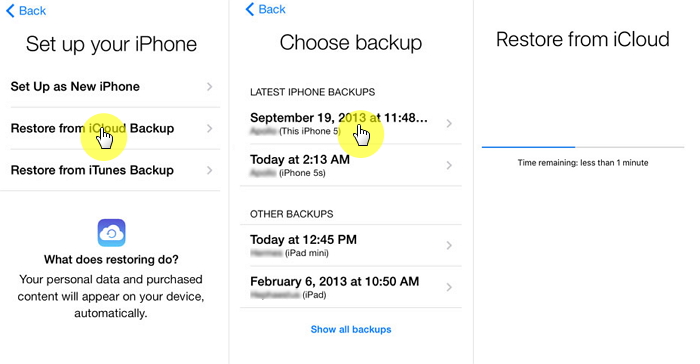 Now you get 10 methods to the question "my iPhone keeps dropping calls and what should I do". Among them, iMyFone Fixppo is serving to all type of iOS issues. It offers a secure way to fix iPhone dropping calls with easy and friendly steps. Try it now!