New updates introduce new features that are able to enrich users' experiences and make their life more convenient, but also makes great changes to the operations and brings various bugs, such as iPhone battery draining, stuck on update process, and so on. Besides, users in the mounting numbers may not get used to the brand-new operations and want to undo all the damage. In this way, they have to downgrade from iOS 16 to iOS 15. In this article, we provide 2 practical ways to help you.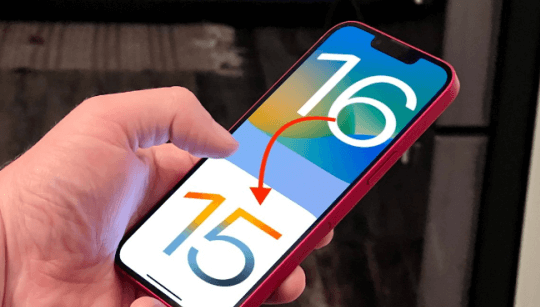 Part 1. Things Required before Downgrading from iOS 16
In order to better downgrade your iPhone from iOS 16 to iOS 15 without causing any damage or loss, there are 2 things you have to notice.
1

Turn off Find My iPhone
Find My iPhone is a function for iPhone users to locate and track their devices. If it remains turned on, the data backing up process may be affected and may also cause your data loss. In this way, Find My iPhone is required to be turned off before downgrading iOS 16 to iOS 15.
On your iPhone, go to "Settings" > "Profile", and search for "Find My" on the screen. After that, swipe the bar to the left to make sure it is turned off. Before the process, you need to input your Apple ID and passcode.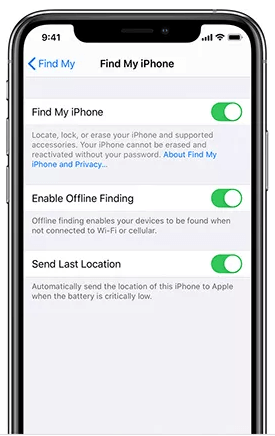 2

Back up Your Important Information
Before downgrading your iPhone, you should back your important information first. This comes as a crucial step if you want to do anything to your iPhone without losing data. Let's see the detailed steps!
For Windows:
Step 1.Download and launch iTunes. Then, connect your iPhone to your computer with a lighting cable.
Step 2.Click "iPhone" button, select "Summary".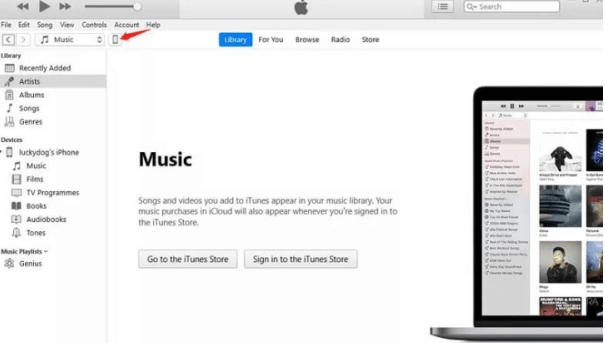 Step 3.Enter into the Backup part and select "This Computer" as the location. Then, click "Back Up Now".

For Mac (Only MacOS 10.15 or later supported):
Step 1.Connect your iPhone to the Mac with a lighting cable.
Step 2.Open "Finder" and select the "iPhone" icon, then "General" > Back up all of the data on your iPhone to this "Mac" > "Back Up Now".
Note
In order to guarantee your iPhone's security, it is also better to set a password in the future if required.
Part 2. Downgrade from iOS 16 to iOS 15 via iTunes
The common method for you to revert your iOS system to the previous one is using iTunes. So, go try iTunes after you finished the data backing up process.
Step 1.Search IPSW on the website and download the iOS 15 firmware.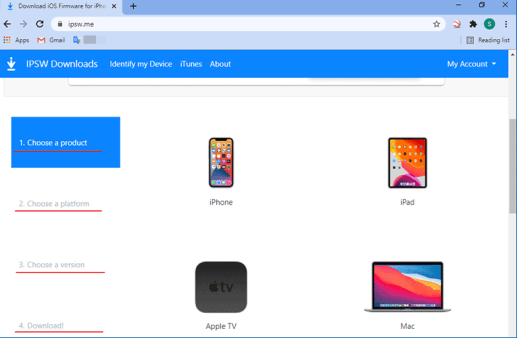 Step 2.Select your iPhone model on the screen. Then, choose the newest IPSW file and click "Download".
Step 3.Launch iTunes and hold the "Shift" key, and click the pop-up "Restore iPhone" selection. Then, choose the downloaded IPSW file.
Step 4.Open the file and follow the on-screen information. Then, tap "Restore" to start the downgrading process.
Step 5.Once done, click "Don't transfer apps and data" option, and confirm it under Settings.
Part 3. One-stop Solution to Downgrade from iOS 16 to iOS 15 – iMyFone Fixppo
If the above methods can't help and you are afraid of losing data via other menthods, then we recommend using iMyFone Fixppo. It's a professional iOS repair tool that will not cause any data loss with just 3 simple steps.
Except for iOS 16, iMyFone Fixppo is compatible with all iOS versions and devices. Besides, it can fix almost all iOS issues more than you can imagine. Just move on and to further understand the detailed information.
Here are the detailed steps to use iMyFone Fixppo:
Step 1.Lauch iMyFone Fixppo and choose "Standard Mode".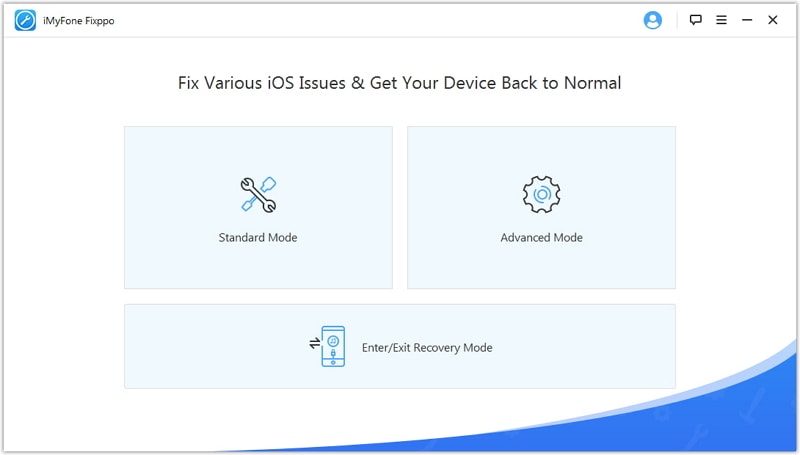 Step 2.Follow the on-screen instructions and put your iPhone into DFU mode.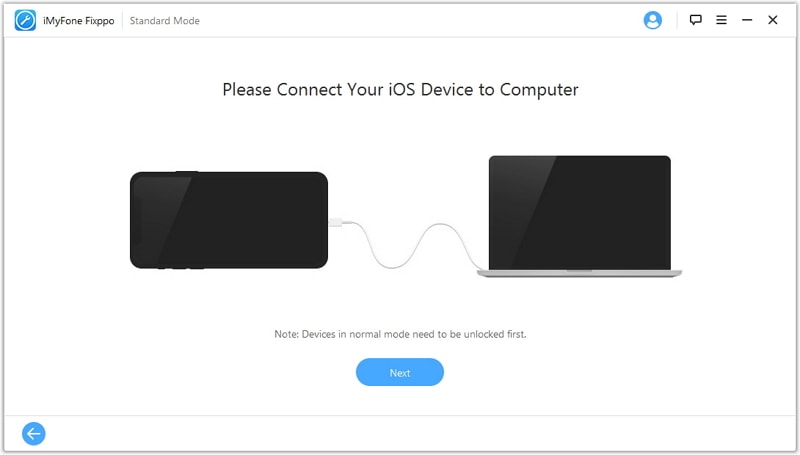 Step 3.Choose a firmware on the screen, and click "Download".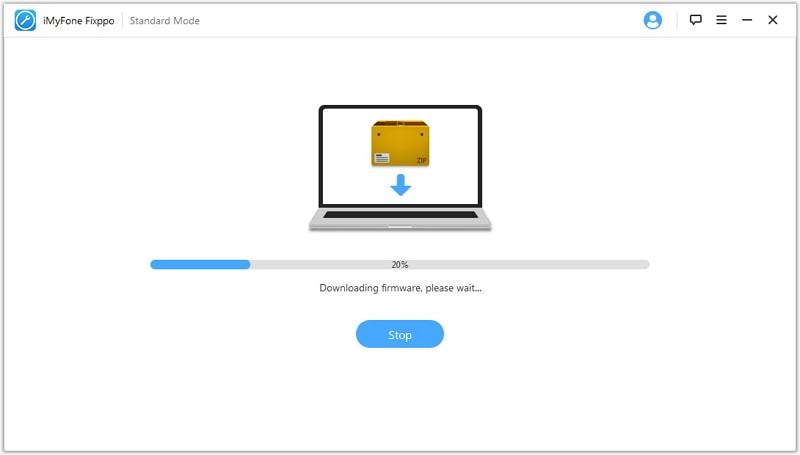 Step 4.After that, click the "Start to Fix" button to start the downgrading process.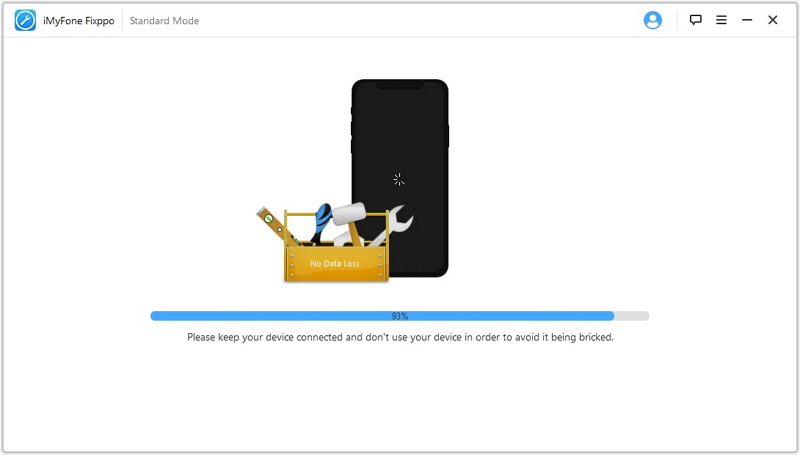 Step 5.Wait for a few seconds! The process is done.
FAQs about Downgrade from iOS 16 to iOS 15
1

Is it Safe to Downgrade iOS 16 to iOS 15?
Just follow the official steps to downgrade can remain safe, and do make sure the previous software version is still signed by Apple. In this way, downgrading your iPhone from iOS 16 to iOS 15 is able to avoid many occurring bugs.
---
2

Will Downgrade Cause Harm to My Battery?
Charging cycles are the vital part that will affect the battery's health life the most. Based on that, installing a new OS on an iPhone released a lot of stuff to go on in the background, from indexing to recalibrating the battery, and this can go on for hours or even days.
Conclusion
After reading the article, we believe that you have an initial understanding of iOS downgrade, and we hope these methods can help you downgrade from iOS 16 to iOS 15. Also, if you are looking for a tool to downgrade from iOS 16 to iOS 15 without losing any date and a high success rate guaranteed, we highly recommend iMyFone Fixppo. Its professional fixing functions will never let you down. Just click the button below and give it a try!