Did you try to find something on TikTok but the TikTok search bar not working? As TikTok's user base grows, so does the number of videos and materials available to watch. New trends appear on the app every day. As a result, the search bar has become more important than ever for discovering specific videos.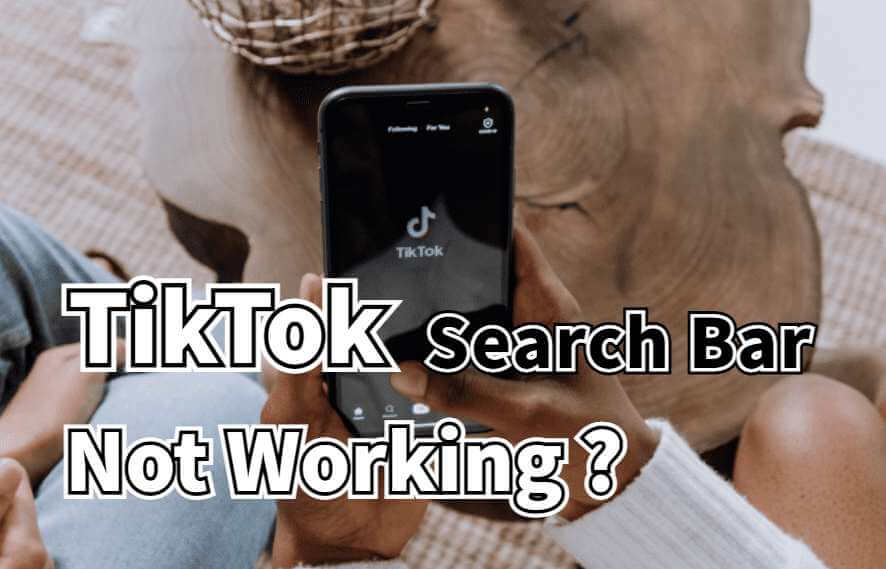 The search bar can not only search for specific content, it can also search for specific users or friends. However, maybe you are facing the problem that the search bar on TikTok is not working for you.
There are many reasons for this problem, the most common being a defective server and poor network connection. Today, this article will give you a complete answer on how to fix the problem that the TikTok search bar is not working when you are using TikTok, let's continue!
Part 1: Why is TikTok Search Bar Not Working?
Because TikTok is a short video software, searching is not an option. According to the app's description, you can use it to pass the time while waiting for the bus or when you feel the need to check out anything interesting. When you open TikTok, there are unlimited video streams to choose from. While "Recommended for You" pages are great for discovering new things, what if you're looking for the specific content you're looking for?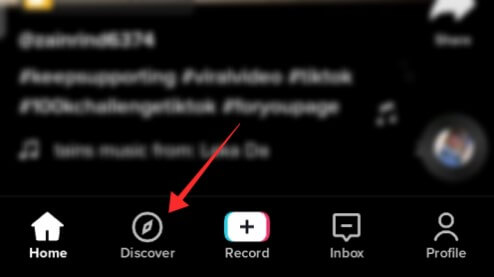 That's what the search page is for. As a TikTok user, you can search for other users, certain videos, specific topics, and more. But what happens when you can't search on TikTok? Why is this happening?
1
Glitch
---
TikTok's search bar won't work unless you have an internet connection. Connect your phone or tablet to WiFi or cellular data to make sure it works. Usage, this is a recommendation for app data, if you use cellular data, take advantage of it instead of blocking it; if you do, TikTok will be able to use your data.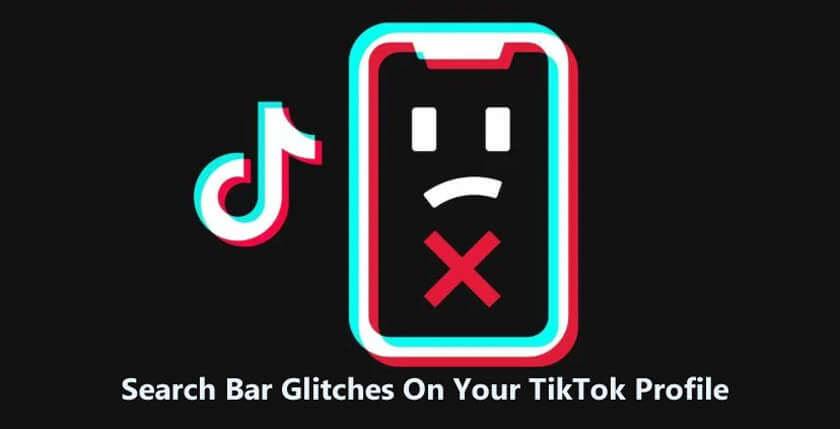 2
App is Down
---
When the Tiktok server goes down, you will not be able to access your account or its functions. In this case, the only option is to sit back and wait for the server to start or become accessible. Also, the "DownDetector" website allows you to monitor the Tiktok server yourself. You can figure out what's wrong with Tiktok's servers and other features.
You may check application or server status from time to time.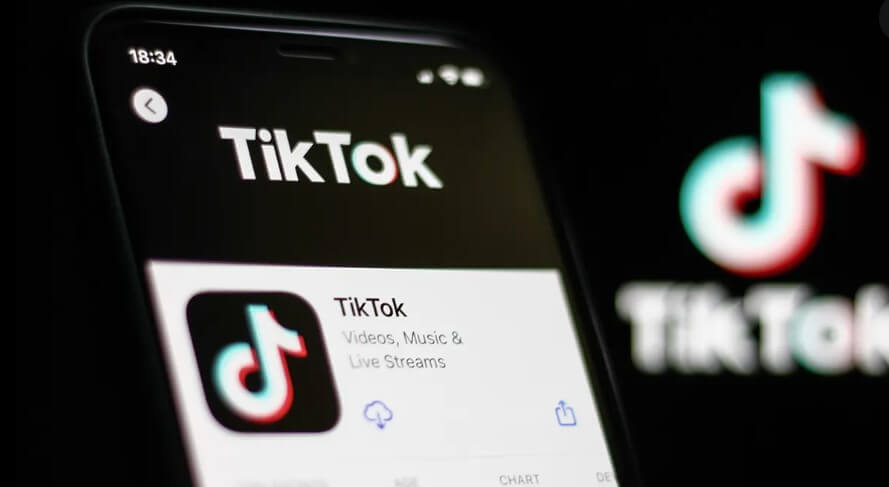 3
No Internet
---
If you have a stable internet connection, you will only see the funniest videos and challenges on TikTok. If your internet connection is inconsistent and unstable, you will not be able to access the latest changes. Try visiting the website in your browser to determine if you have an active internet connection. Your internet speed may also be checked to determine if your internet speed is not slowing down from the back end. Whether you're using mobile data, check your device's data settings to see if you've reached your data limit. If your internet connection is slow, try restarting your internet router and wait a few minutes before accessing TikTok again.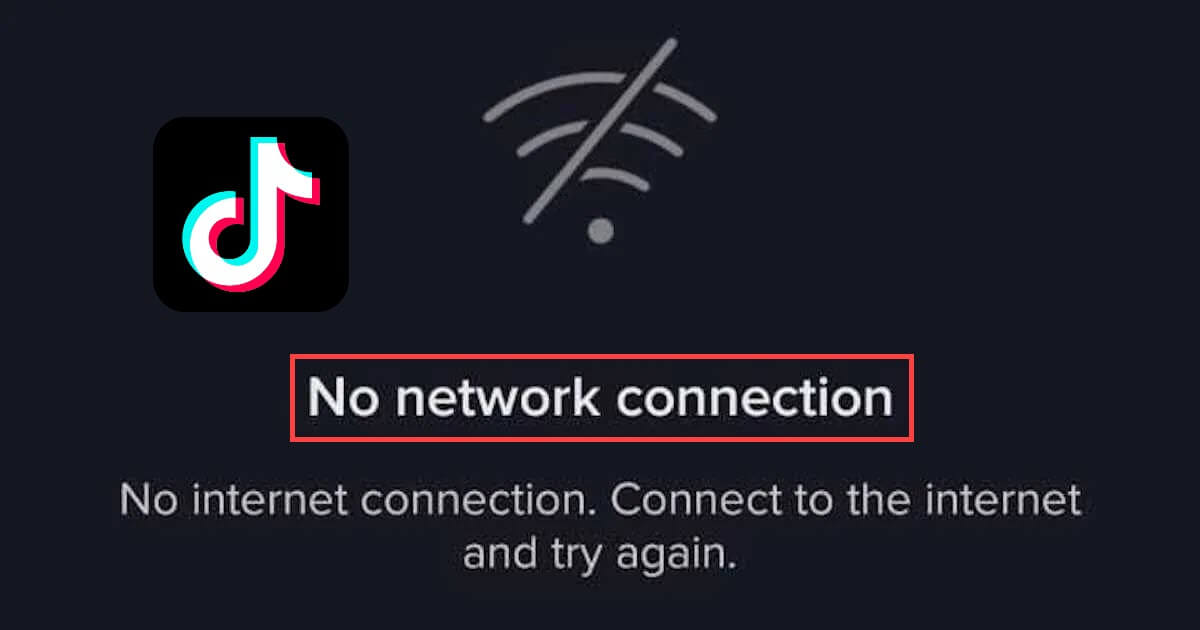 Make sure you haven't activated Android's data saver mode. In addition to reducing battery consumption and mobile data usage, it severely limits your data, which can cause issues like TikTok not working properly on Android.
Part 2: 9 Ways to Fix TikTok Search Bar Not Working
So, when we encounter the situation of TikTok search bar not working, how to solve it is definitely the most important question. Next, I summarize 9 very effective solutions for you, I hope to help you.
Solution 1

Check TikTok Servers
---
If a feature doesn't work on TikTok, it could indicate a problem with the platform. The team at TikTok may be performing system maintenance on the servers, or there may be an unexpected problem.
To verify this, you can visit a third-party website like Downdetector, where you can check the current status of the platform. If something goes wrong with TikTok, you don't need to do anything as you can't fix server-related issues. On the other hand, if TikTok's servers are struggling to resolve the issue on your device, proceed to the next solution below.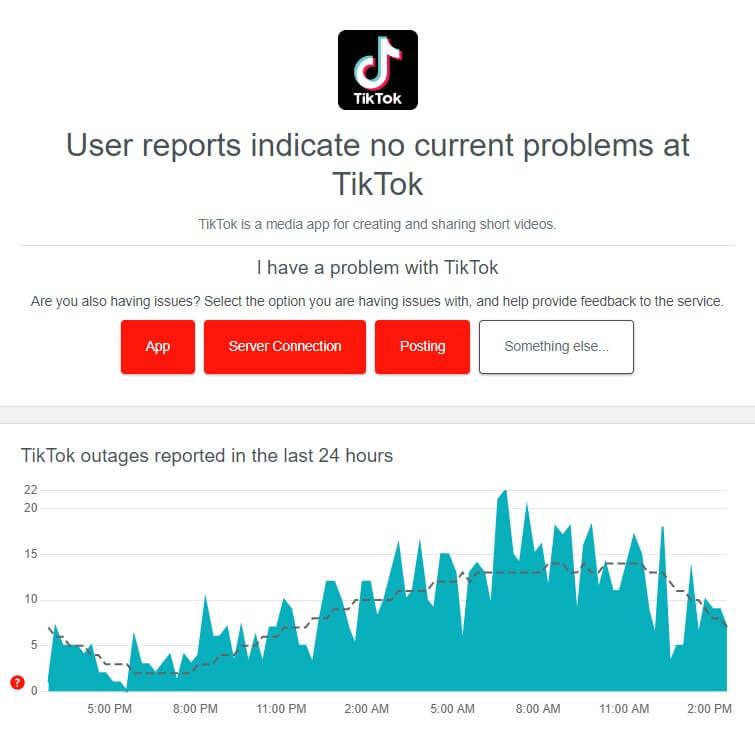 Sometimes, if there are more serious or broader platform issues, TikTok addresses them on its Twitter page @TikTokSupport. So if they announce a recent app issue, it's possible that the search bar will also be affected.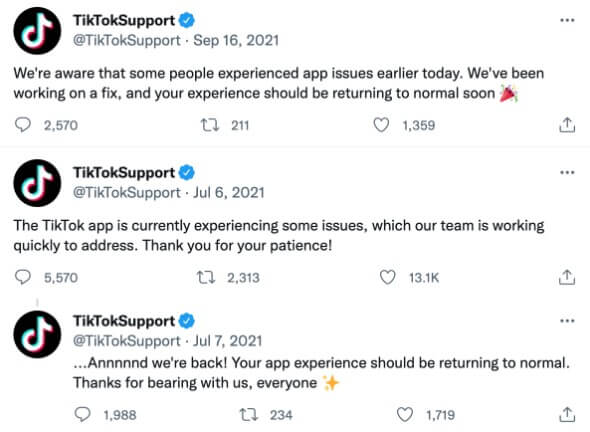 Solution 2

Restart TikTok
---
One of the quickest ways to fix most problems on TikTok or any platform is to restart the app. This will allow your device to reload TikTok's resources and eliminate errors and other glitches that may occur during use. For most modern Android and iOS devices, you can block apps from running through the app switcher.
Swipe up from the bottom of the screen to access it and find the TikTok app from the list. If you have an older iOS device, you can access the app switcher by tapping the home button twice. Now, drag the app up until it's removed from the app switcher to close it. Then go back to the home screen and restart TikTok. Try looking for a video to see if the problem is resolved.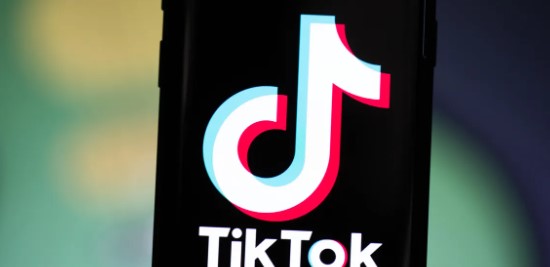 Solution 3

Repair Device System Failure
---
If your device already has a system failure and a series of questions. For example, in the process of using other programs, you will also encounter situations such as freezing, not working, etc. In this case, you need to fix the device system problem that your device already has. I found a very good mobile phone system repair tool software- iMyFone Fixppo, it can solve 95% of your mobile device problems when you encounter system failures. Below, I will list for you how to use this tool to solve these problems in detail.
iOS 16 Supporrted iMyFone Fixppo
Easy to fix various iOS problem, such as keeps turning on/off, last line no longer available.
Just need a couple of clicks to repair your iPhone, iPad, and iPod.
Compatible with all iOS devices and versions, including the latest iOS 16.
No data loss during the fixing process and 100% success rate.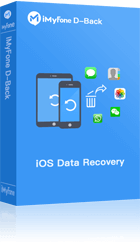 iMyFone Fixppo
Follow the given steps to solve your iPhone problem:
Step 1. Install Fixppo on your laptop. Open Fixppo, and from the settings on the main window, choose Standard Mode. Click Next after connecting the iPhone to the PC.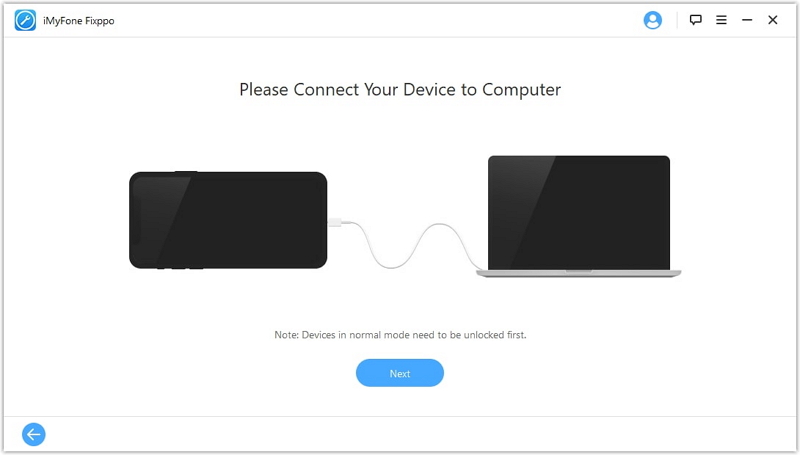 Step 2. Follow the on-screen instructions to put the device in DFU/Recovery mode if it is not instantly identified.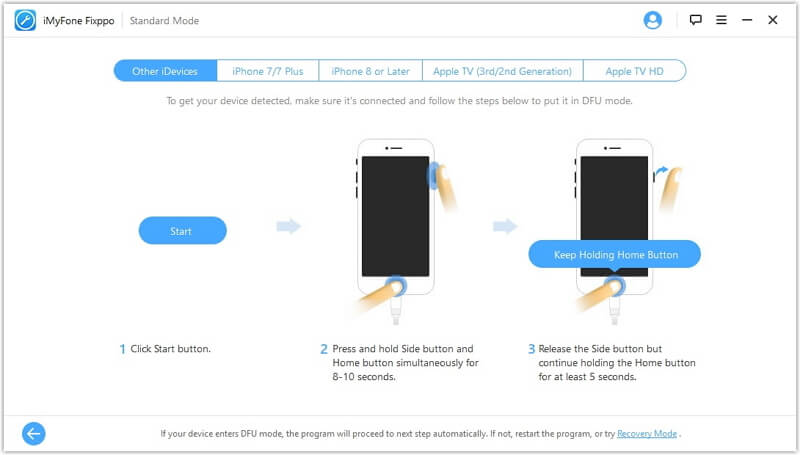 Step 3. To download the phone's firmware when it is in recovery or DFU mode, click Download.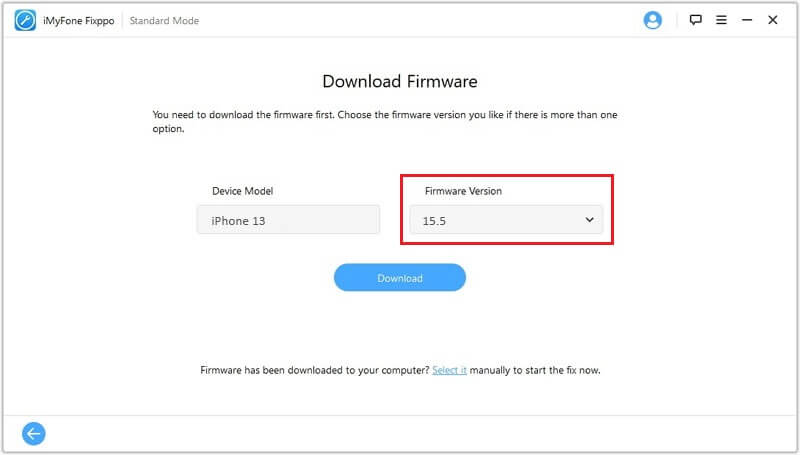 Step 4. Click Start to start the repair procedure when the firmware download is finished and keep the device connected during the repair.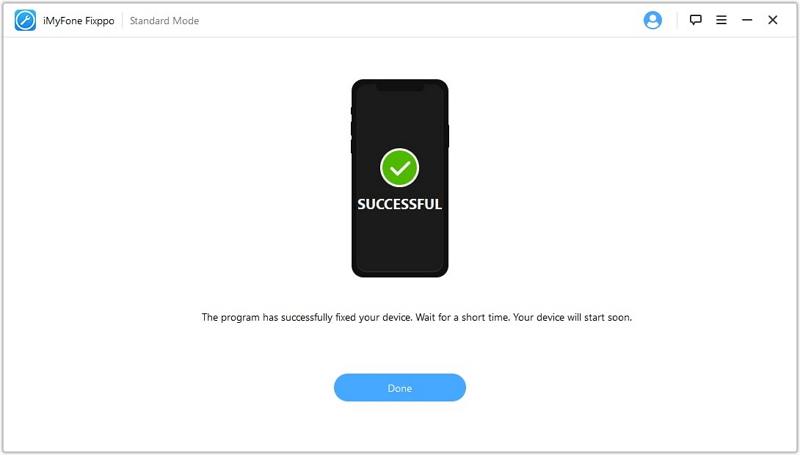 Solution 4

Update TikTok
---
The version of TikTok installed on your device may have potential issues related to the search function. To rule this out, check for pending updates for the TikTok app on your device and install them.
For iOS users, here's how to update TikTok:
Step 1: Visit the App Store on your iOS device.
Step 2: Go to your profile and look for TikTok.
Step 3: If an update is available for the app, click the Update button.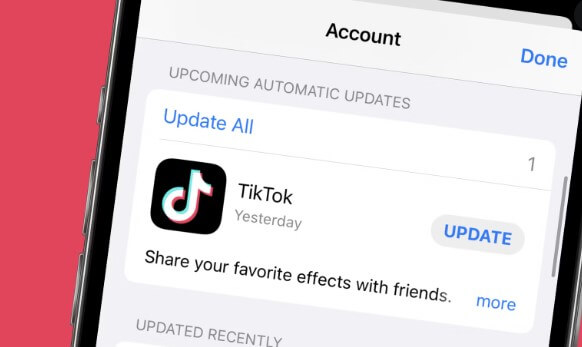 For Android users, here's how to update TikTok:
Step 1: Go to your app drawer and open the Google Play Store.
Step 2: Tap on your profile and visit the "Manage Apps & Devices" tab.
Step 3: Click on the available updates and look for TikTok.
Step 4: If TikTok has a newer version, click the update button. Go back to the app after the update to check that the search bar is now working.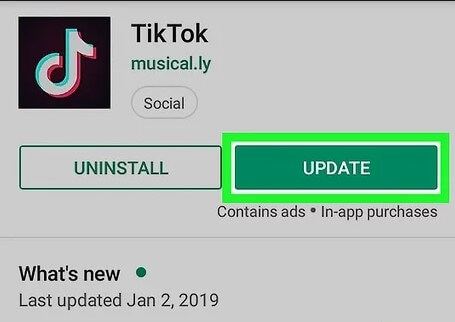 Solution 5

Try Using Search Filters
---
We found a workaround for the problem with the TikTok search bar. It turns out that if you use search filters, you can get the search function to work and get the results you want.
Follow the steps below to guide you through the process:
Step 1: Open TikTok and tap the Discover tab.
Step 2: Look for whatever you like.
Step 3: Click the options button next to the search bar to access filters.
Step 4: Select the different release date and sort by options, then click Apply.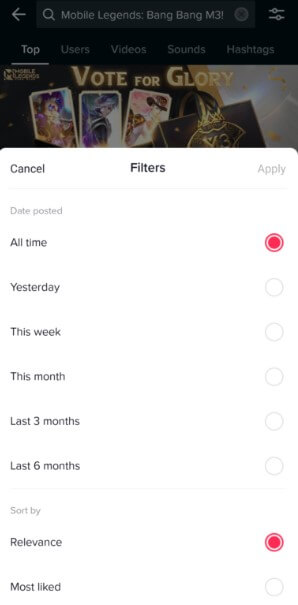 Solution 6

Clear TikTok Cache
---
If the update doesn't work, you can try clearing TikTok's app cache. Temporary data for some applications may be corrupted, causing some functionality to malfunction.
To clear the TikTok cache on your device, you need to do the following:
Step 1: On your app drawer, tap TikTok to launch it.
Step 2: Go to your profile and click on the Options tab.
Step 3: Scroll down to Cache and Cellular Data and open the Free up space tab.
Step 4: Click the Clear button under the Cache tab to delete TikTok's temporary data.
Solution 7

Check Your Network Connection
---
Another reason why the search bar doesn't work on TikTok is that your network is slow. If your connection is unstable, the application will not be able to obtain the data it needs to display search results. To check if your network is causing the problem, use Fast.com to perform a test to measure your connection bandwidth.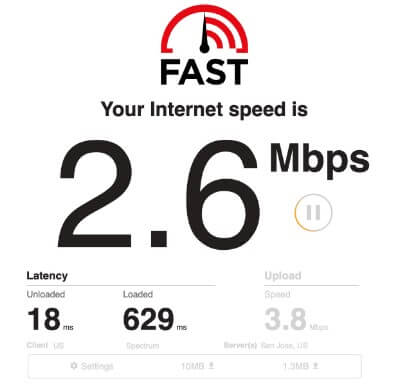 If it turns out that your network is unstable, restart the router to re-establish the connection to the modem and ISP server. Once done, run another test on your network to check if the problem is resolved. If not, please contact your service provider to report your connection problem.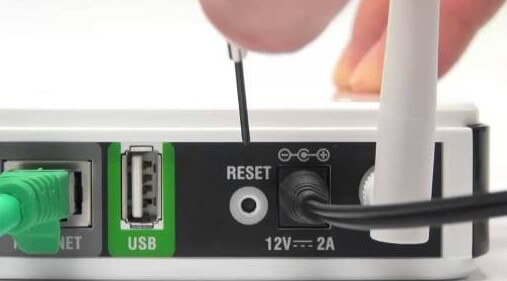 Solution 8

Reinstall TikTok
---
If the search bar is still not working on TikTok, you may be dealing with a more serious problem. Some of TikTok's installation files may be corrupted beyond repair by an update. In this case, your best bet is to reinstall the app on your device to make sure everything works.
Here's how to delete TikTok on Android and iOS devices:
Step 1: Go to your app drawer and find the TikTok app.
Step 2: Press and hold its app icon until the options screen appears.
Step 3: Click Remove App (iOS) or Uninstall (Android) to remove TikTok.
Step 4: Remove TikTok, go to the App Store or Play Store on your device and reinstall the app from there.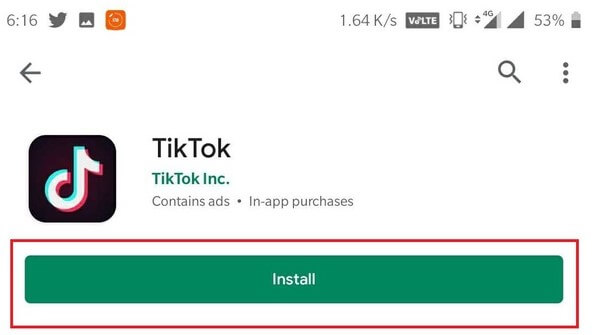 Solution 9

Report the Problem to TikTok
---
If none of the above solutions worked for you, it's time to let an expert handle the situation.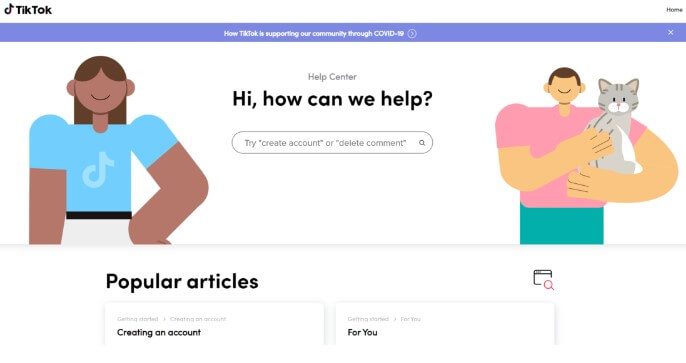 Visit TikTok's Help Center and contact their team for help with search bar issues. While you wait, you can browse the other guides on their page to see if you can find a working solution.
Part 3: FAQs about TikTok Search
1 How do I search for TikTok without an account?
You must use an encrypted proxy to search TikTok without creating a login or password. This technology ensures that the user's identity is protected while browsing the website. Users will go to Google and type "TikTok proxy" before the URL to find the material they're looking for.
---
2 TikTok has a search function, but how do you find specific people?
Using multiple criteria, you can search TikTok for the person you are looking for. Some examples of this include usernames from song lyrics or video descriptions, and active usernames or usernames from video comment areas.
---
3 Where is the search function of the TikTok website?
TikTok has a search bar at the top of its webpage. Scroll down to access the search bar. You can access this search bar by swiping up from the bottom of the screen on mobile devices. Use the search bar to easily find new content from your favorite producers, celebrities, companies and friends.
---
4 How do I watch TikTok videos on my browser?
Either website or app can access TikTok in a web browser. The user visits the TikTok website using the browser of their choice and clicks the "Sign in" option. After entering your login and password, a browser window with TikTok will open. If users log into TikTok using their mobile app, they can visit tiktok.com.
---
Conclusion
All in all, TikTok search bar not working is another typical TikTok bug reported by users. If you notice anything strange about the feature, we can only pray you found this tutorial before contacting us!
If the TikTok search bar isn't working on your iOS or Android smartphone, try these nine easy remedies. For various types of software that have problems in use and want to repair the system on the device, iMyFone Fixppo will be a good choice. If you still have any questions, please let us know in the comments section and we'll do our best to answer.