Fitbit fitness trackers are common devices many people buy to help track their daily activities and maintain a healthy lifestyle. It's frustrating when your Fitbit screen isn't working!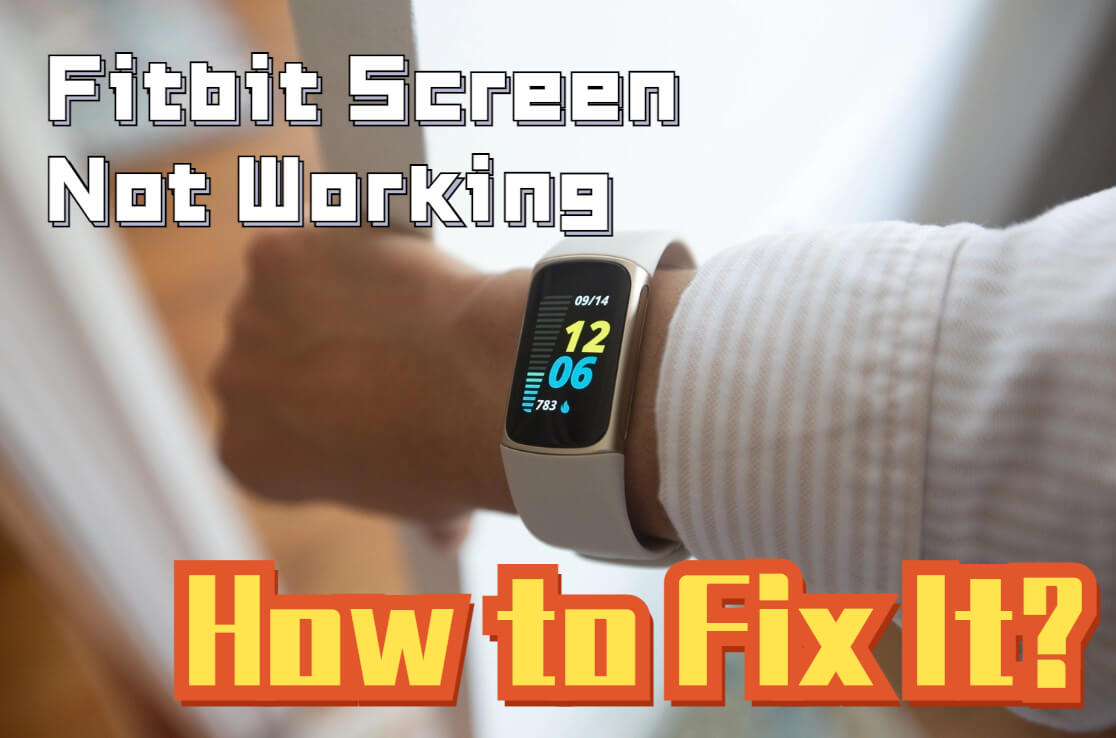 If your Fitbit doesn't respond when you tap it, it may be because the device needs to be restarted or updated. Sometimes devices just need a little lift to get back where they should be. Sometimes Fitbits requires a restart to work properly; other times, there are simpler solutions to get your device responsive again.
In this guide, you'll find troubleshooting tips on how to get your Fitbit Watch touchscreen working again and how to identify the problem.
Part 1: Why is My Fitbit Screen Not Working?
The screen seems to be a common point of failure for Fitbit smartwatches and trackers. Common problems include screen touch failure, black screen, abnormal vertical lines and so on. There are many reasons for these situations, and now I will list the most common ones for you.
Reason 1

Fingers are Covered
---
If you try to operate Fitbit while wearing gloves or covering your fingers in any other way, Fitbit may not work in touch mode. So make sure your fingers are clean and uncovered before touching the screen.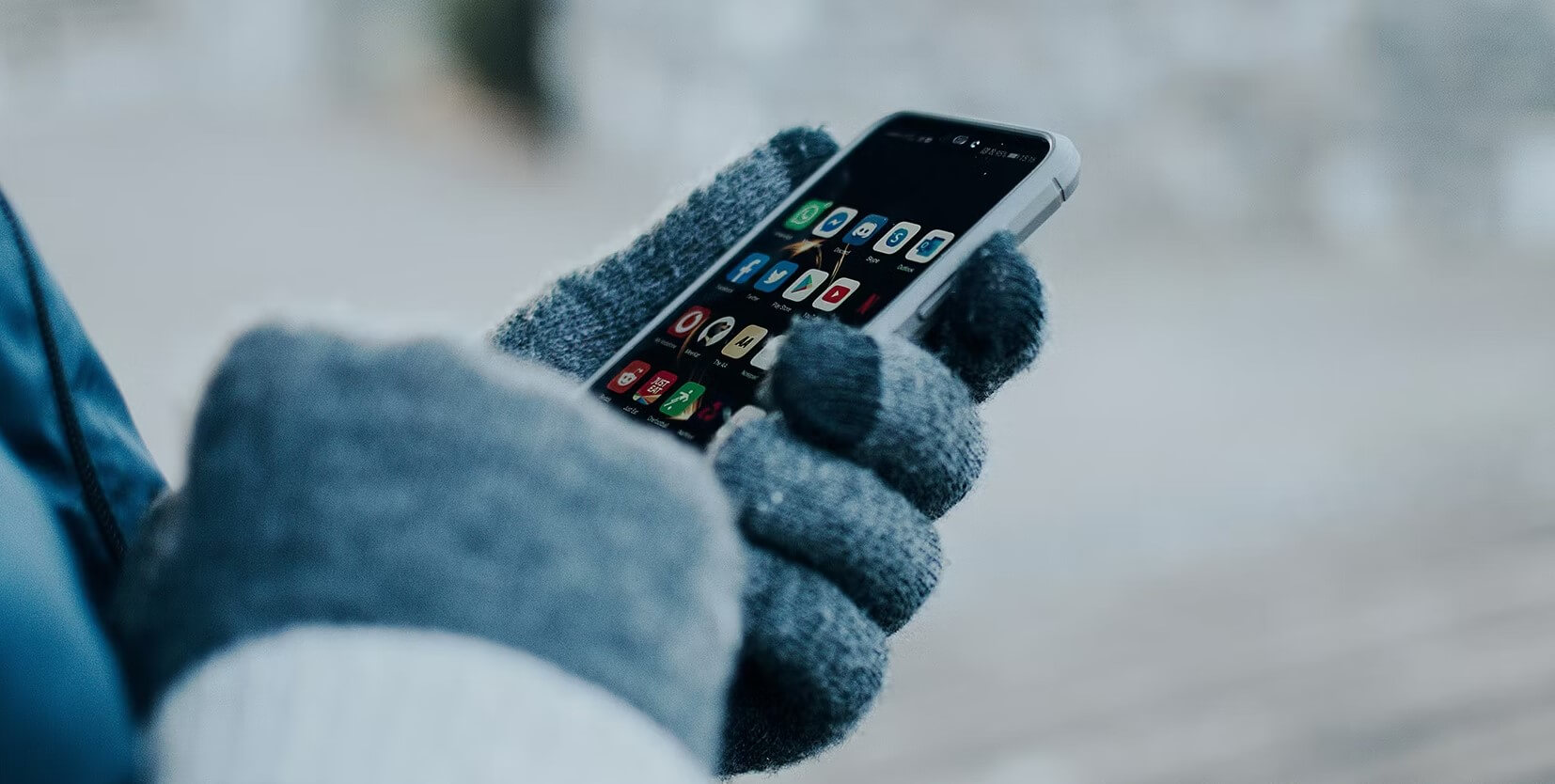 Reason 2

Water Droplets on the Screen
---
Dripping water on your Fitbit's screen may make it unresponsive to touch. When the Fitbit's screen gets wet, it can be difficult to operate the device in this situation. As a result, the touchscreen loses its accuracy when in contact with water. For example a drop of sweat or rain, it can also make touch unresponsive. It does affect the overall performance of the Fitbit screen.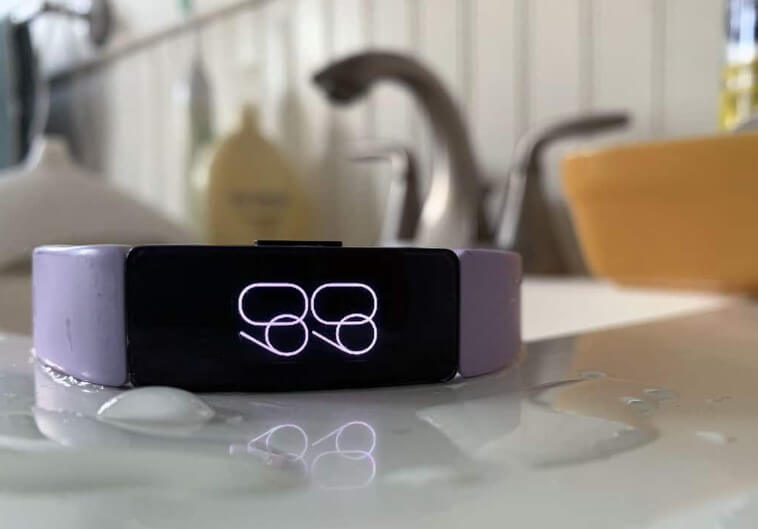 Reason 3

Your Fitbit is Frozen
---
From time to time, your Fitbit may freeze without warning. Many community members reported that their Fitbit was unexpectedly unresponsive to screen swipes. It seems to me that this maybe a software bug causing this problem. Running a force restart might fix the problem.
Reason 4

Physical Damage
---
Physical damage to a watch can be caused by shocks to the touchscreen surface, dropping it on a hard surface, pressure from water or other fluids, exposure to extreme temperatures and vibrations. If you've recently physically damaged your watch screen, the only solution in such a situation is to get it repaired through Fitbit.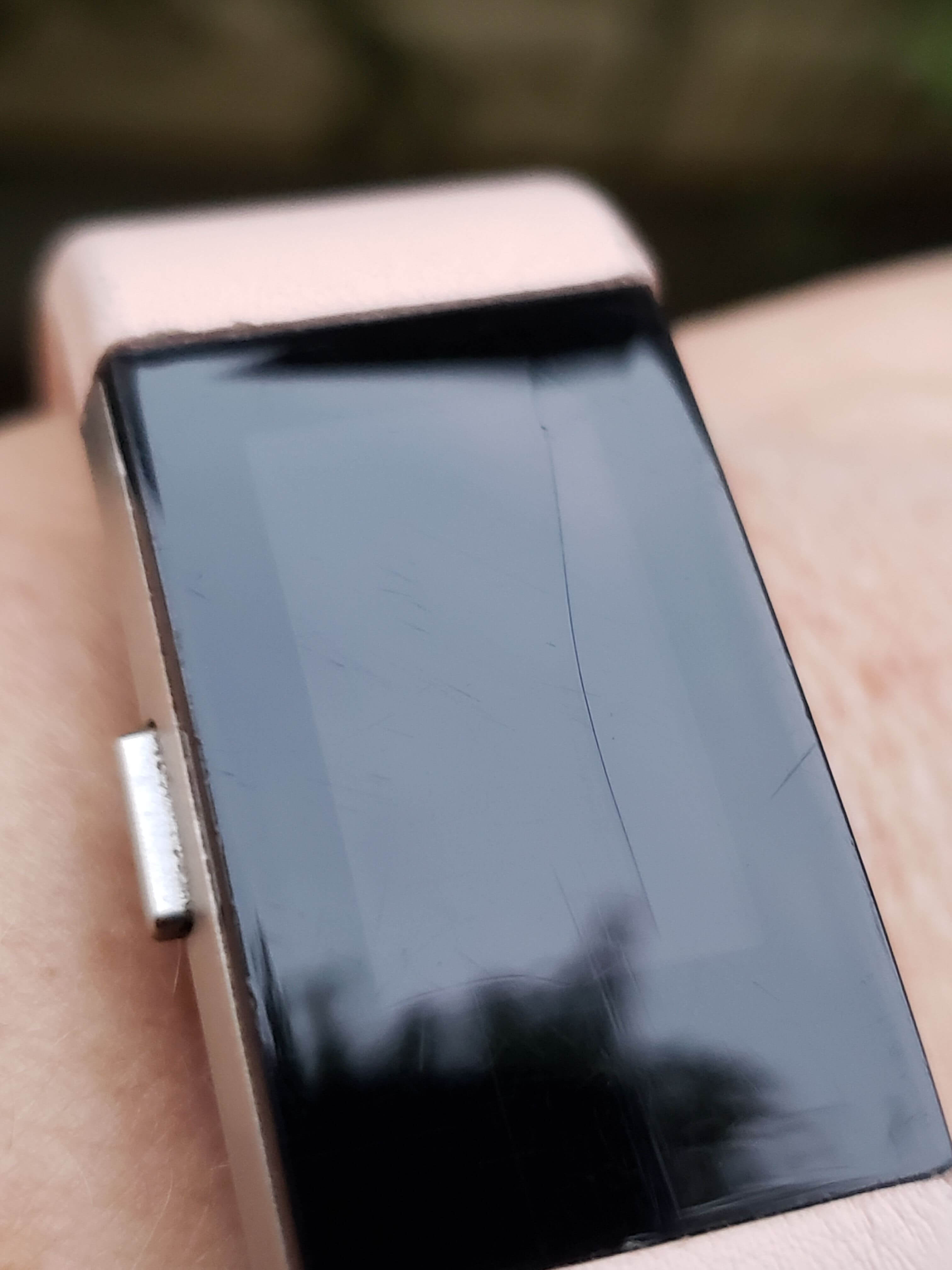 Reason 5

Fitbit System Abnormal
---
Sometimes the Fitbit may not work properly due to the abnormality or crash of the system. All your actions on the Fitbit Screen will be invalid. At this time, the processing method will be more complicated. If you do not want to spend money to go to the repair shop for repair if. A third-party repair tool may be used to help repair your watch.
Part 2: How to Fix Fitbit Screen Not Working?
Above we discussed a series of reasons about Fitbit screen not working. So, in response to these problems, do we have a way to fix them? Don't worry, I will answer them all for you.
Methods 1

Try Restarting Fitbit
---
A simple restart can fix most issues, including an unresponsive touchscreen. Restarting Fitbit will begin to clear any error processes that caused Fitbit to freeze. Several Fitbit experts also recommend that you perform a soft restart before determining that your watch's screen needs repair.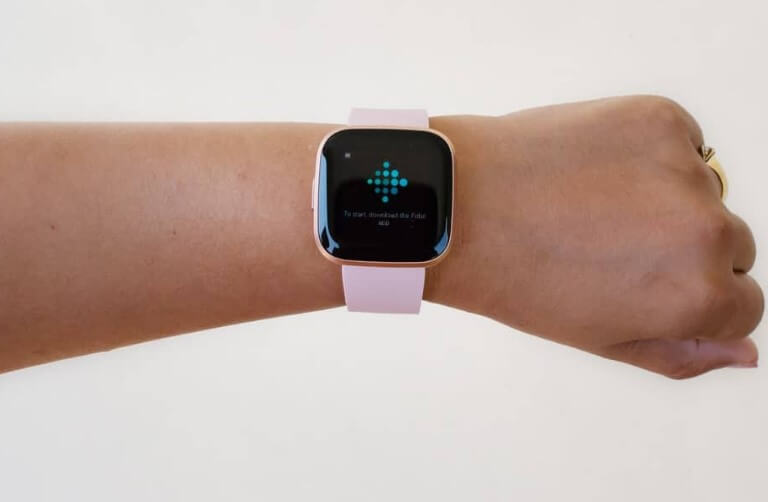 For Fitbit Sense/Versa series, press and hold the Power button for 10-15 seconds until the screen goes blank and the Fitbit logo appears. You can also restart your Fitbit by flowing this guide.
Methods 2

Update Fitbit
---
If you haven't updated your device in a while, your Fitbit's touchscreen might not respond. Alternatively, a recent software update may have made changes to Fitbit's touchscreen so it's no longer responsive. Regardless of the situation, Fitbit regularly releases updates to address these issues. If you're wondering how to update an unresponsive Fitbit, fortunately, Fitbit allows you to update from your smartphone.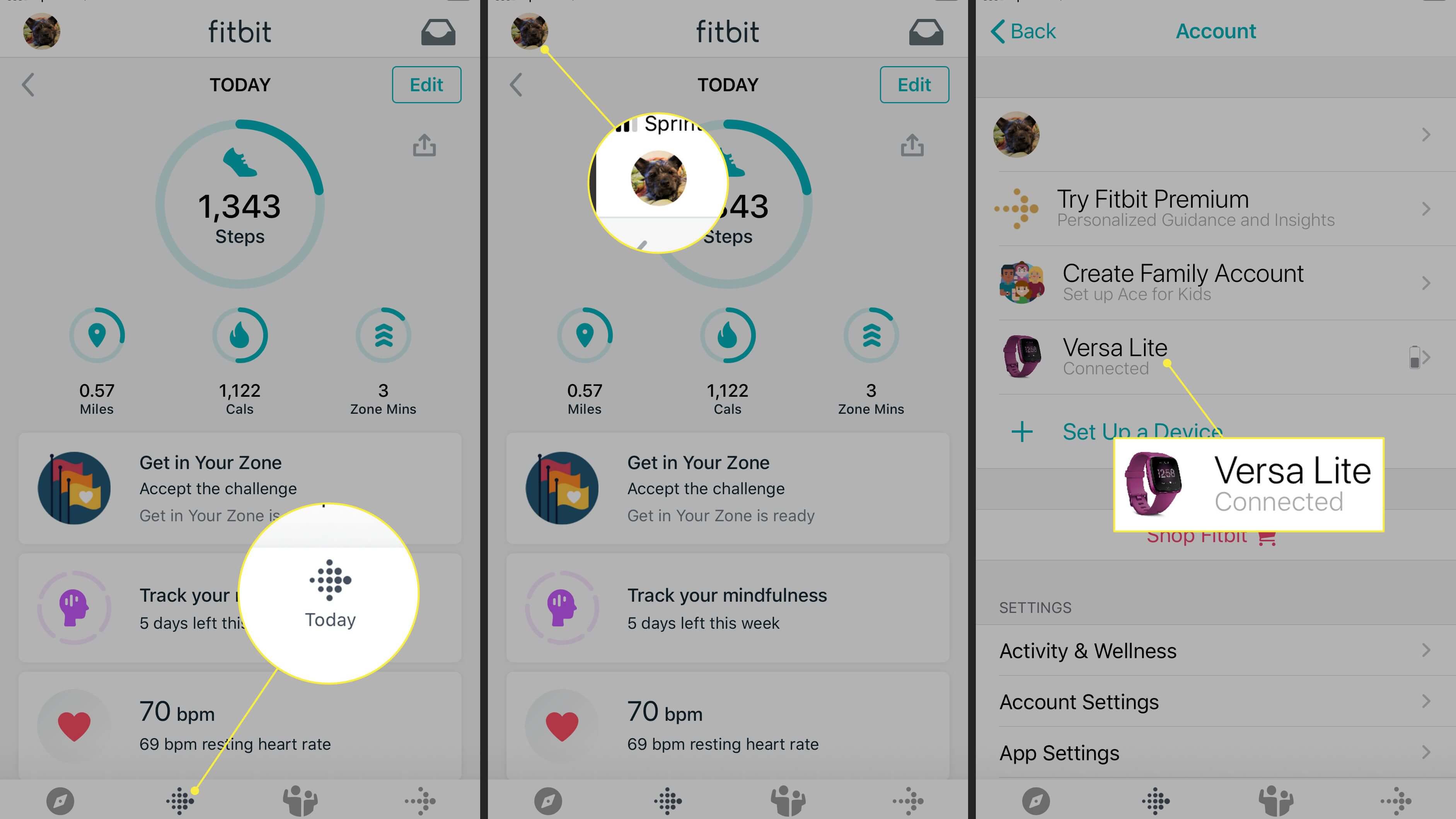 Here's how to update your Fitbit to the latest firmware:
Charge your Fitbit and make sure it's connected to your phone via Bluetooth.
Open the Fitbit app on your smartphone.
Click on the profile > Click on the device name.
A message in a pink box may appear if any updates are available. Click the Update button and follow the instructions.
Methods 3

Try Closing All Apps on Your Fitbit Watch
---
If the problem is specific to one application, I recommend looking for alternatives. You shouldn't blame your Fitbit, as the app you're trying to run may have a bug that caused Fitbit to freeze. When third-party apps cause problems with Fitbit, there's no need to worry. You can close frozen apps on your watch from your smartphone simply by uninstalling it.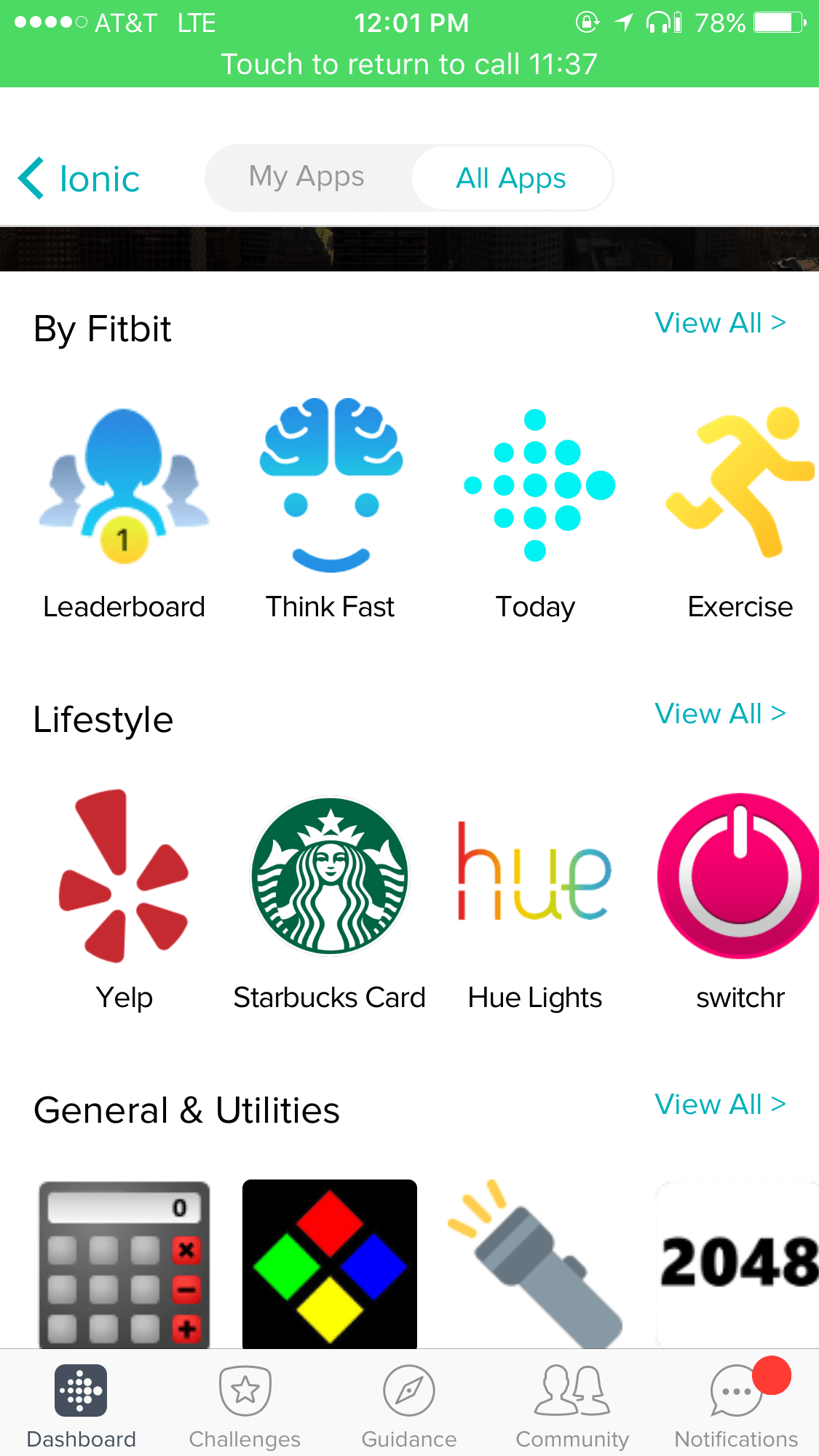 Here's how to close all apps on your Fitbit watch:
Open the Fitbit app on your phone.
Select your profile icon > tap your watch name > go to apps.
Find and uninstall the app that is causing the watch to freeze.
Tips
Don't install apps from any third-party sources. You can install apps from the official Fitbit app, one of the trusted sources for apps, watch faces, and widgets.
Methods 4

Try Factory Reset
---
Even after performing all troubleshooting methods, the Fitbit's touchscreen may occasionally freeze. In this case, you can try to factory reset your watch.

A factory reset is only recommended if there are no other options. Note that a factory reset will erase everything from your Fitbit, including media files, data, settings, and everything. Therefore, you are advised to do so at your own risk.
Note
Factory reset is not recommended unless it's your only option right now.
Methods 5

Contact Fitbit Support
---
If none of these methods work, contact Fitbit Customer Support. Your Fitbit touchscreen may have a hardware problem and must be sent in for repair. Also, for physical damage like cracks, you can repair it from Fitbit.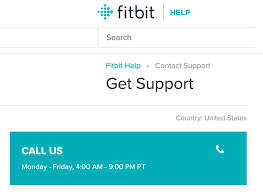 According to Fitbit's repair policy, products sent for repair are often replaced with refurbished Fitbit devices due to unavailability of spare parts. Refurbished spare parts can be used to repair the product when repairs are available. Additionally, Fitbit does not retain data from your watch and is not responsible for the loss of watch data. It's best to back it up before sending it to Fitbit.
Part 3: The Most Common Fitbit Problems & How to Fix Them?
1

Syncing Issues
---
Fitbit trackers sync with Android devices via Bluetooth, which unfortunately can be unreliable technology. If you're having trouble syncing data from Fitbit to your Android device, your solution may be in the Settings menu in the Fitbit app. Make sure you have the Fitbit app installed on your phone. You also need to make sure your phone has Bluetooth turned on (Settings > Bluetooth > On) and that you are only trying to connect your Fitbit to a Bluetooth-enabled phone or tablet.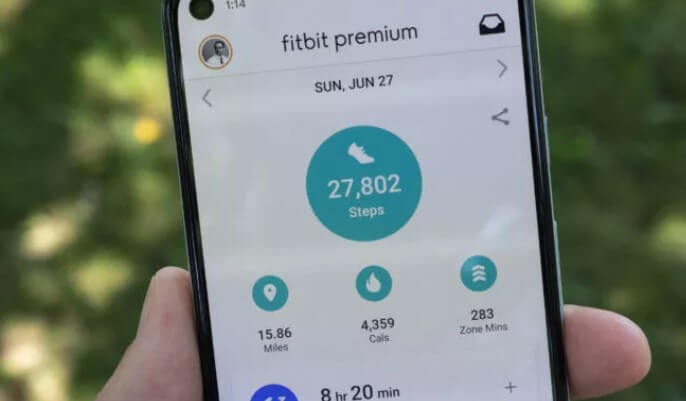 2

Notification Issues
---
Sometimes Fitbit trackers don't receive notifications from Android devices. If this happens to you, you may need to restart your fitness tracker or change your phone's Bluetooth settings. First, make sure you have notifications enabled in the Fitbit app. Open the app on your smartphone, tap your profile icon, then your device. Scroll down and select Notifications. From there, you can turn call, text, and app notifications on/off.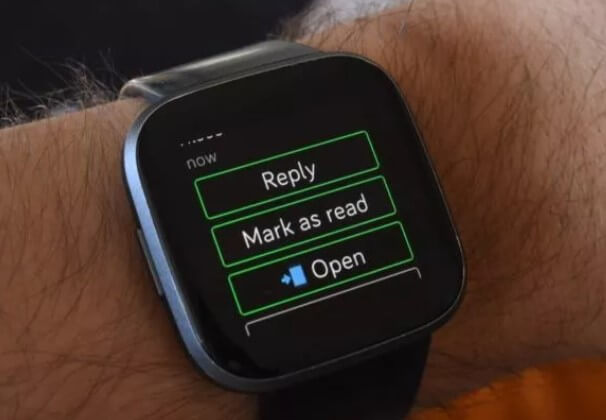 3

Button Issues
---
Fitbit uses both physical pushers and touch-sensitive buttons on its devices. Sometimes, these buttons may become unresponsive or stuck. Here are a few remedies to common issues. Check if Water Lock is enabled. This mode is pretty easy to enable by accident, and it will disable both side buttons. To disable Water Lock on the Inspire 2, simply double-tap the screen in a slow, firm manner.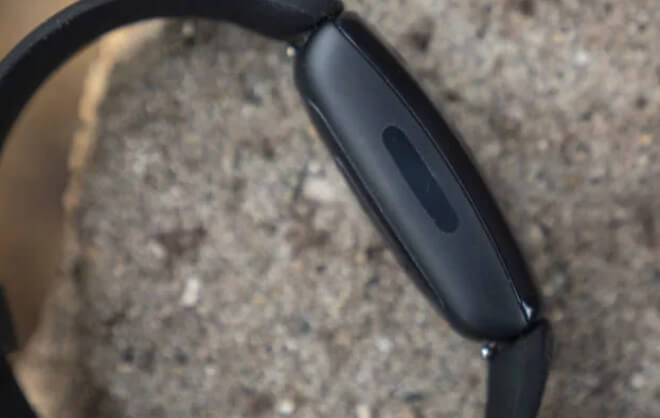 4

Charging Issues
---
Fitbit not charging? No one likes to wake up in the morning and find that Fitbit is dead. You may need to replace the charging cable or clean the device. Try plugging the Fitbit charger into a different USB port. A UL listed wall charger will do, as can a simple USB input on your computer. If you're using a USB hub, your Fitbit might not charge properly.
[Bonus Tips] How to Fix iOS Devices Not Working?
I believe that it is not only the problem of Fitbit screen not working that will trouble you, some iOS devices, such as iPad, iTouch, or iPhone will occasionally have a white screen, Frozen Screen, or various problems with iPhone Update Failure. Don't worry, if you want to solve these problems, just use iMyFone Fixppo, it is a very good iOS system repair tool software, it can help you solve various problems you encounter on the iOS system.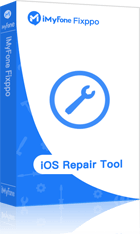 -Easy to fix various iOS problem, such as keeps turning on/off, last line no longer available.
-Just need a couple of clicks to repair your iPhone, iPad, and iPod.
-Compatible with all iOS devices and versions, including the latest iOS 16.
-No data loss during the fixing process and 100% success rate.
Follow the given steps to solve your iPhone problem:
Step 1. Install Fixppo on your laptop. Open Fixppo, and from the settings on the main window, choose "Standard Mode." Click "Next" after connecting the iPhone to the PC.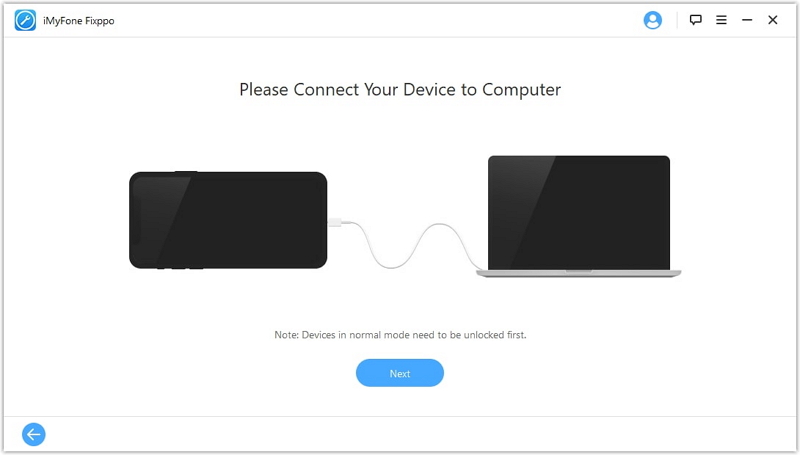 Step 2. Follow the on-screen instructions to put the device in DFU/Recovery mode if it is not instantly identified.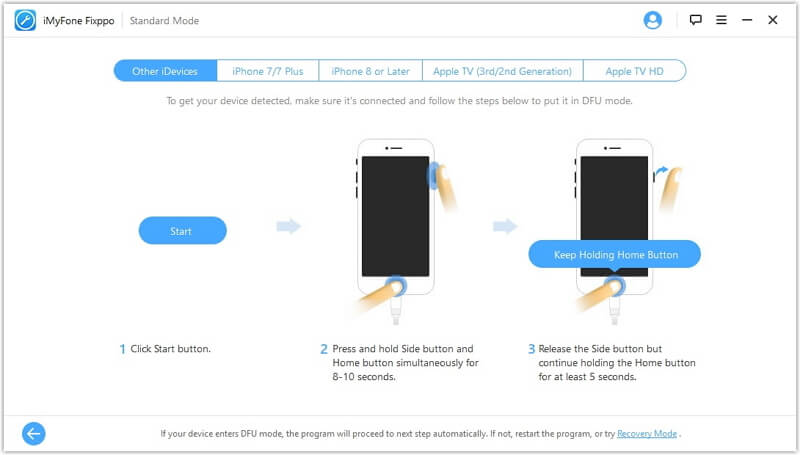 Step 3. To download the phone's firmware when it is in recovery or DFU mode, click "Download."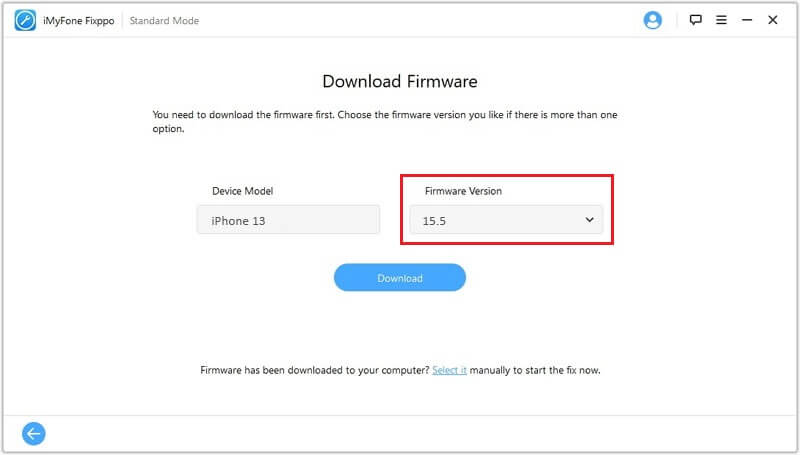 Step 4. Click "Start" to start the repair procedure when the firmware download is finished and keep the device connected during the repair.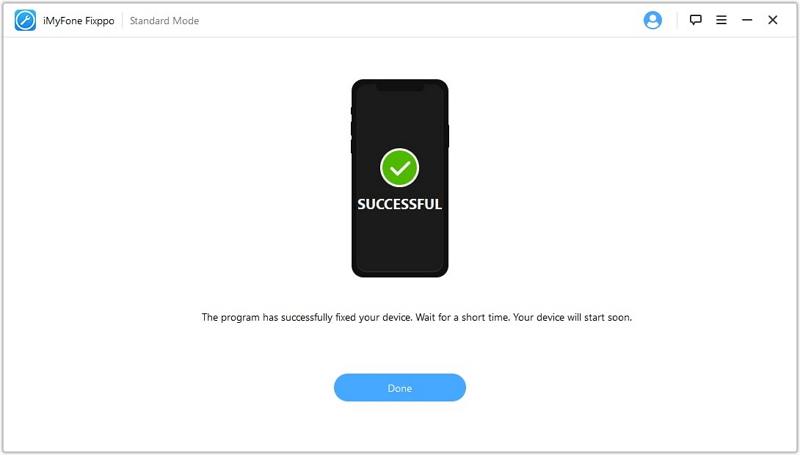 Conclusion
Well, today we discussed related issues about Fitbit Screen not working, I believe you will gain a lot from here. All in all, there are many reasons for and how to fix this tricky situation with your Fitbit. Don't worry, follow my guide and you will definitely solve the problem you are having now.
Finally, the system repair tools-iMyFone Fixppo recommended to you today will never disappoint you, so try it now!