Question
Ever since updating to iOS 16, my phone is inconsistent in giving me tone notifications on received text messages. That is, I don't always get a tone alert on my lock screen. The banner still shows when I wake my phone. But, I don't always get a tone alert. All settings are correct (no changes from before when there were no issues). Anyone else having this problem with the new iOS 16? Any solutions?
iOS 16 gives us the novel features we like, meanwhile brings some unexpected problems. You may be having trouble with your iPhone's notification sounds. While there are dozens of reasons that could cause iPhone notification sounds not working after the update to iOS 16/15/14, here we will discuss some methods which help you fix iPhone notification problems.
1. Try Some Basic Troubleshooting
The best solution to notification sounds not working is oftentimes one of the easiest to implement. With this in mind, here are couples of common sense steps to take that could easily repair your iPhone's notification sounds.
This is always the easiest and straightest way to fix iPhone problems. Just press the power button until you see the slider to turn off your iPhone. Slide it. Then press the power button until Apple logo shows.
Make Sure 'Do Not Disturb' Is Turned Off
This is an easy fix that can be implemented from your iPhone's Settings menu. Simply go to your settings, and see if the 'Do Not Disturb' indicator is on. If this button is green, simply switch it off.
Sometimes the Mute button might be stuck and then the iOS 16/15/14 notification sounds not working. Just flick the mute button on and off for a few times. When you're done with this manual reset, make sure that the mute button rests in the 'off' setting.
2. Use the Default Tone for Text Messages
If your iPhone text notification sounds is not working since updating to iOS 16/15/14, changing the tone to the default may help, even it may seem strange. Follow the steps below to change text messages notification sound to the default:
Go to Settings > Sounds > Text Tone.
Check Note(Default) if it has not been checked.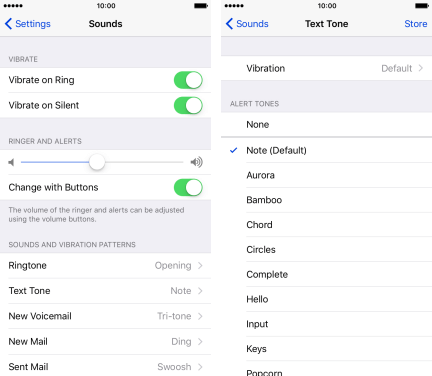 3. Reset Settings in Sounds
Another possible solution could be going into your Settings application and reset Sounds settings.
Go to Settings app to go to the Sound option. Turn off 'Change with Buttons' if it's on.
Turn the volume slider to the full volume and then adjust it back to the normal level.
Turn 'Change with Buttons' back on, and restart your iPhone immediately.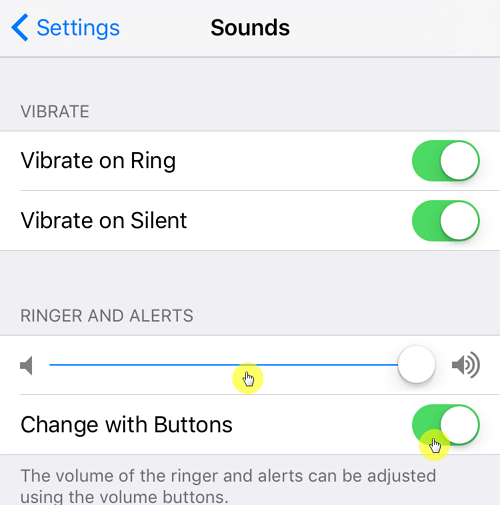 4. Reset All Settings On Your iPhone
If all of the above methods fail, resetting all the settings on your phone can be an effective trick. To do this, you can go to Settings > General and tap Reset. Then tap Reset All Settings and enter your passcode to do so.
Don't you worry, reset settings on iPhone won't cause any data loss.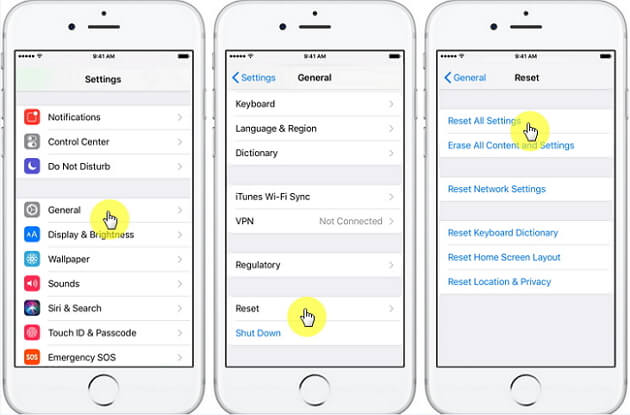 5. Reinstall iOS to Fix iPhone Notification Sounds Not Working
If iPhone notification problem still exists on your iPhone after trying the above methods, then there probably be system issues on the phone and you need to fix it. For those who are concerned about doing this without losing their important data, iMyFone Fixppo will help a lot.
As an expert to repair issues on iPhone/iPad/iPod touch, iMyFone Fixppo owns 3 modes to fix issues with different severity. Besides the problem that notification sounds not working on iOS 16/15/14, it can fix iPhone stuck in black screen, iPhone won't charge or turn on, even save an disabled iPhone.
Steps to Fix iPhone Notification Sounds Not Working via iMyFone
Before start, download the software on your PC/Mac, then follow the steps to fix your iPad notifications without any data loss.
Launch iMyFone Fixppo, connect your iPhone to the program and choose Standard Mode. You can see it offers other 2 modes which can fix more issues.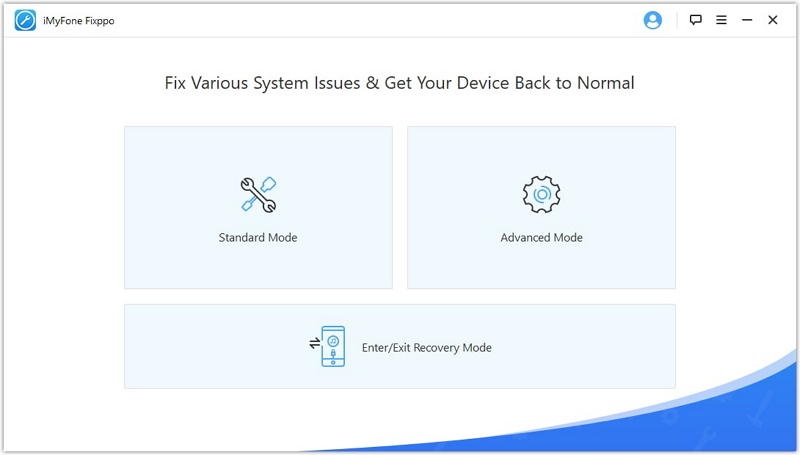 Follow the instructions on the screen to put your iPhone into DFU Mode. If your iPhone cannot be detected in DFU mode, then put it into Recovery mode.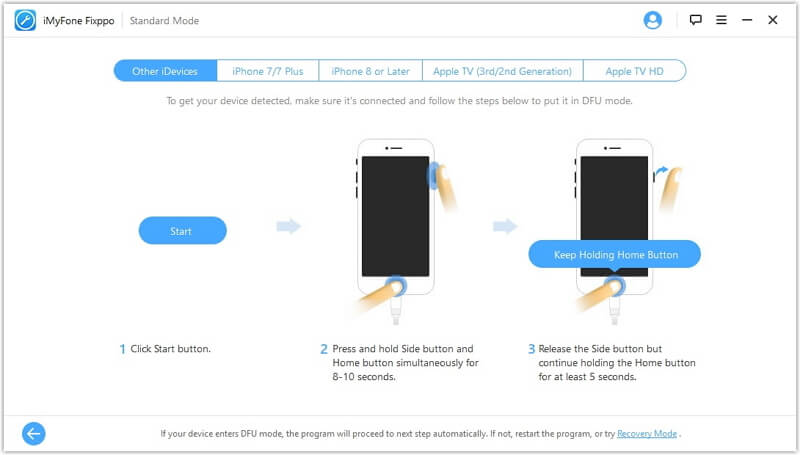 Once the software detects your iPhone, click Download to download new firmware for your iOS.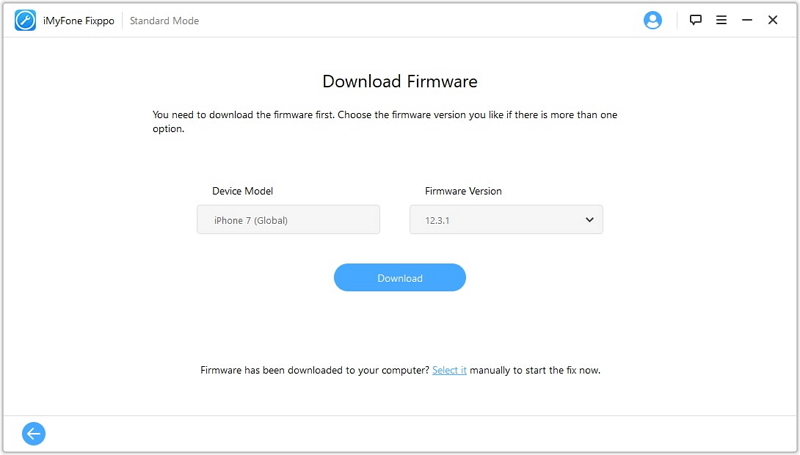 After this, click on 'Start to Fix' and iMyFone will start fixing your iPhone automatically.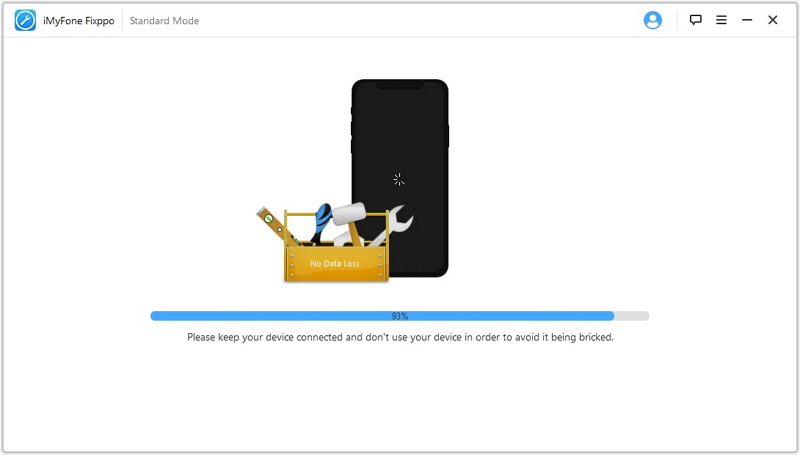 Now you get some basic troubleshooting tips and other 4 ways to fix iPhone notification problem after iOS 16/15/14 and all of them won't cause any data loss to restore your notification sounds. If the common ways won't work, then try iMyFone Fixppo to completely refresh the iOS on your iPhone!