Have you ever faced a situation wherein you find that somehow your iPhone refuses to either make or receive calls? This is a baffling problem and needs to be handled at the earliest. Of course, there are a lot of solutions readily available on the internet but these do not seem to always work. This is why we make it a point to offer the best of solutions which are likely to generate the right results and fix the problems in an apt manner.
Part 1. Sim card error
Sometimes this problem occurs because the sim card has not been inserted properly. So, you should try to take out the sim, wipe it with a clean cloth and then insert it again. Make sure to use the sim eject tool that comes with your phone.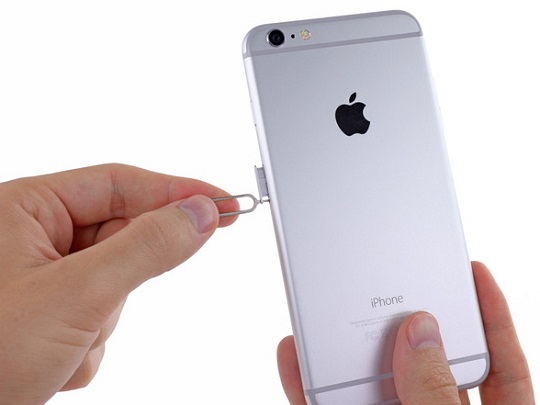 Part 2. Update carrier settings
Often you will find the carrier settings updates are released from time to time so as to improve the network feature.  It is ideally said that the moment carrier settings are released, you should update them and this is sure to improve your connectivity.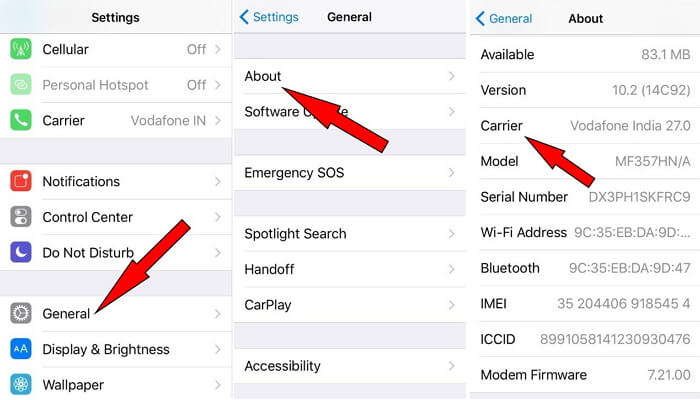 Part 3. Check iPhone settings
Ideally, you should make it a point to check the iPhone settings if your phone is unable to make and/or receive calls.  There are a few features like airplane mode, do not disturb which may impact the ability of your phone to take and make calls.
So, check these settings to steer clear of the problem.
Head to 'Settings' and then 'Turn on airplane mode' for 10 seconds. Now, turn it off.
Go to 'Settings' and then head to 'Do not disturb'.
Check if there are any blocked numbers by heading to 'Settings', 'Phone' and then 'Call blocking and identification' .
Finally, you should head to 'Settings', 'Phone' and then see if call forwarding is turned on.
This way you can keep a check on some basic settings.
Part 4. Reset or change network settings
Sometimes you may not be able to make calls owing to a network problem in your area. This is why you should first try and ask your friends living nearby and using the same network. See if they too are facing the same issues.
Then, you can execute the following steps.
Head to 'Settings' and then to 'General'. Now click on 'Reset' and then 'Reset network settings'.
Alternately, you can switch to a different network band by using these steps.
Move to settings and then to cellular. Now, choose cellular data options and then enable LTE and then turn off Enable LTE, 4G or 3G.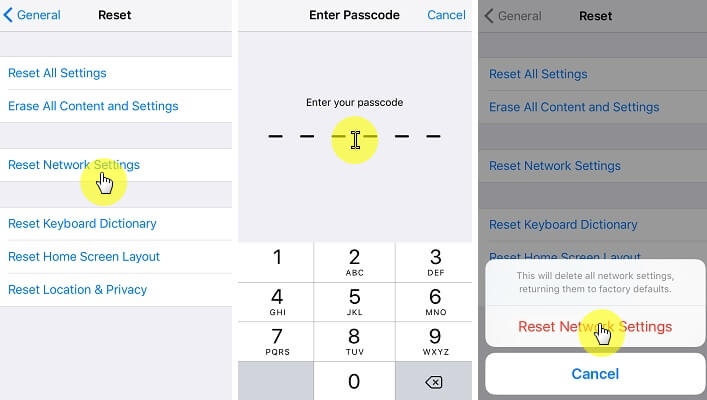 Part 5. Repair your iPhone system
In order to repair the iPhone system, you will need to make use of a profession tool. One of the best tools would be iMyFone Fixppo. Let us see some of its salient features.
This tool offers you the option of fixing the different problems like phone stuck at Apple logo, the problem of white and black screen and so on.
It will leave your iPhone data, like photos messages, contacts, videos as they have been after reinstalling the latest iOS version(iOS 16 supported) to your iOS device.
It is highly recommended by a great many tech experts and users who have used it to fix issues on their devices.
Use standard mode to fix iOS issues without data loss, you'll need to download iMyFone iOS system recovery in your system and install it.
Step 1. There are 3 fixing modes for you to fix your iOS system: Standard mode, Exit Recovery mode and Advanced mode. Just select standard mode from the program and connect the device to the same system.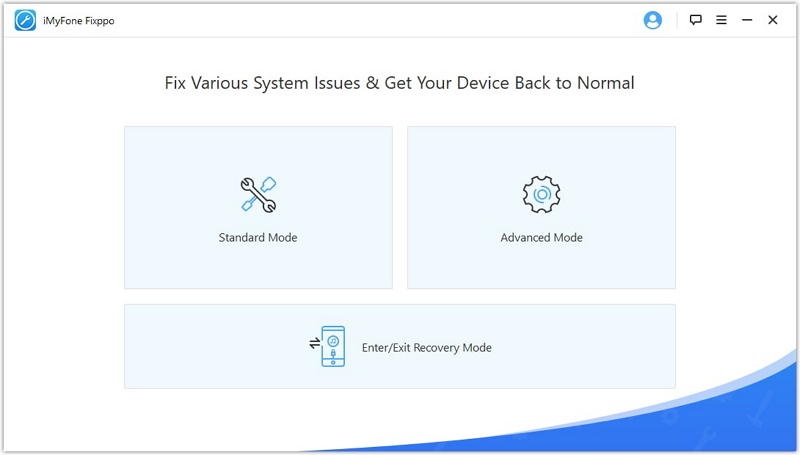 Step 2. The program will ask you to enter the DFU or the recovery mode. In order to push the device to the DFU mode, you need to press and hold the sleep/wake button along with the home button for nearly 10 seconds. Now, let go of the sleep/wake button but hold the home button for 5 more seconds.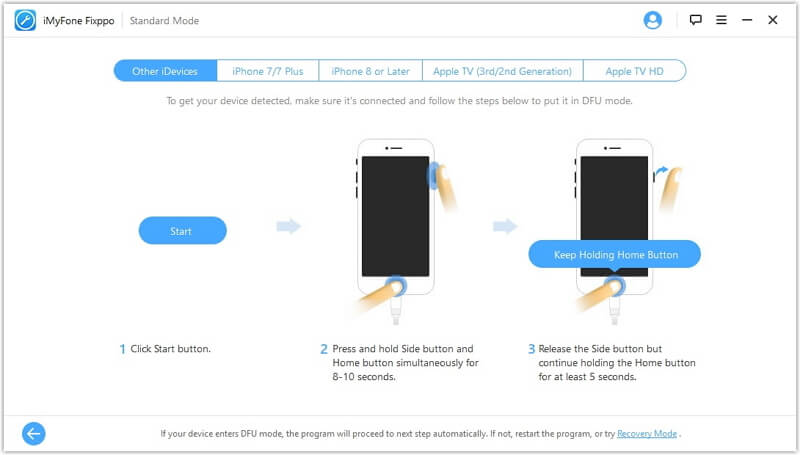 If the device doesn't enters the DFU mode you need to push it to the recovery mode. To do so, you have to hold the sleep/wake and the home button simultaneously. Hold them until you see the 'Connect to the iTunes' message displayed on your phone.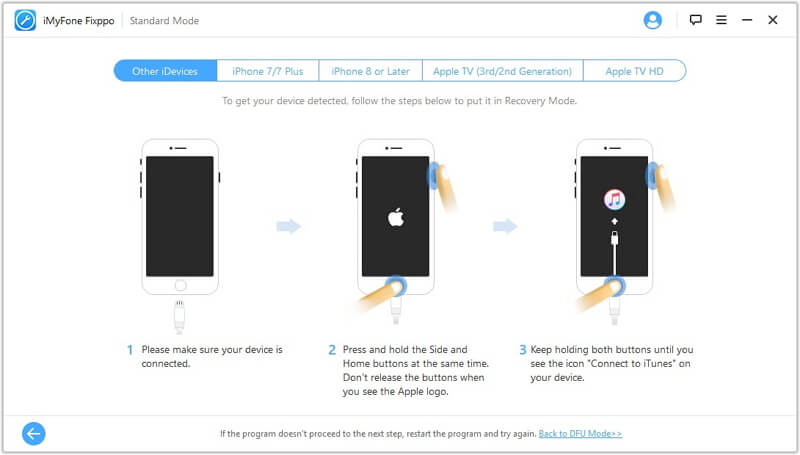 Step 3. When you have entered either of the modes, the program will automatically download the latest firmware for the device. All you have to do is click on 'Download'.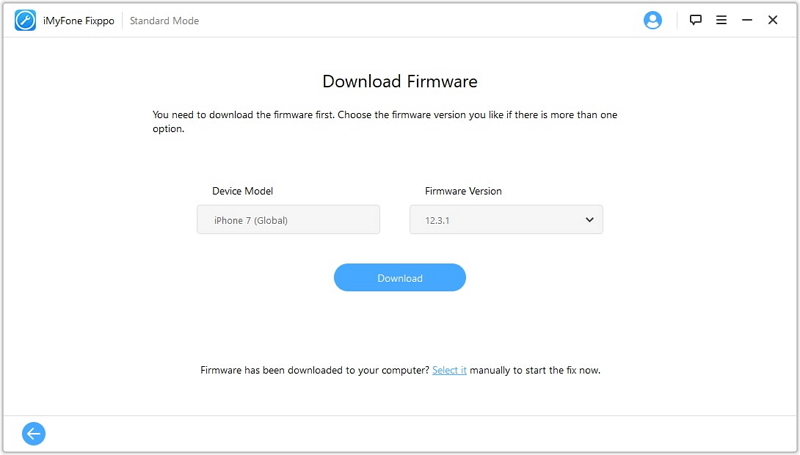 Step 4. When the download is done, you then need to click on 'Start to fix' and this will start the fixing process. When it is done, check if the problem wasfixed.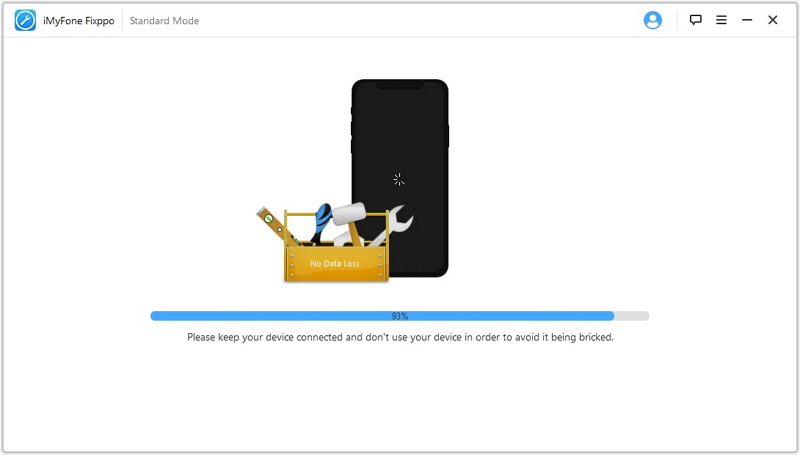 Part 6. Repair iPhone with Apple
Apple has the provision of repairing the iPhone at the genius bar in the Apple stores or you can have it repaired at their online mail in repair service too.
You can visit the support website of Apple and launch a complain to have the trouble fixed online.
Alternately, you can visit Apple's website to make an appointment at a genius bar. Wait for your turn and then see what is diagnosed. If your phone is under warranty, they will fix it for free.
So, use these methods and then solve the problem of not being able to make/receive calls. We are sure that the software is definitely going to assist you and it will fix your problem in the right manner.