Last month, Snapchat suffered a login outage for several hours which prevented many of its users, especially those using iOS devices from accessing the app. This led many users to ask "why is Snapchat not working" and other similar questions.
Though Snapchat has rolled out an update to fix the issue, you may still be experiencing issues with your Snapchat mobile app. If you are still dealing with problems, then this post about 7 ways to solve Snapchat woes will help you.
Being armed with the information contained in this pose would also prove useful anytime in the future you face Snapchat app issues. So whether or not you're currently dealing with Snapchat problems, this post is for you. Without further ado, let's get into the topic.
Part 1: 6 Ways to Fix Snapchat Not Working
There are many reasons why Snapchat may fail to work properly, with each problem requiring different troubleshooting. In the following section, you'll discover various ways to fix "Snapchat not working" issues.
1.1 Check If Snapchat Is Down
If you're unable to access Snapchat, first determine if it's a general issue, meaning everyone else can't access the social platform. Down Detector and Is It Down Right are two online downtime checkers to know whether or not Snapchat is down.
On the DownDetector Snapchat status page, for example, you'll see a message that says User reports indicate no current problems at Snapchat if everything is fine with the social media platform, but something otherwise when there's a general issue.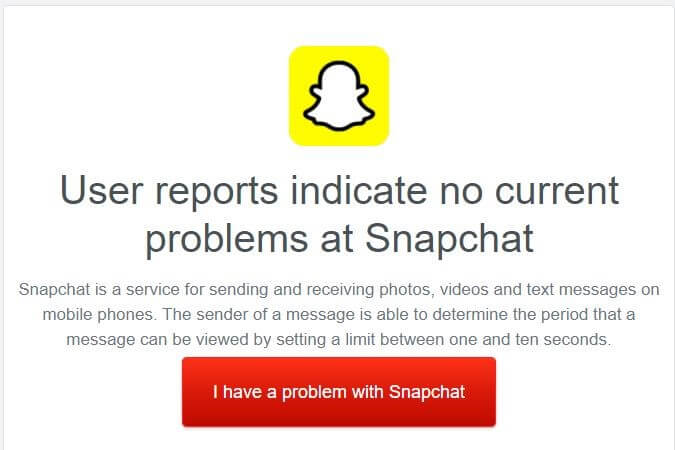 Let's say there's no problem at Snapchat but you're still unable to access the social service, then proceed with any of the other fixes explained below.
1.2 Restart Your Phone
Switching off your iPhone or Android smartphone and turning it on back helps refresh your device and its apps and may help fix the issue. If restarting your device did not fix the Snapchat problem, move onto the next troubleshoot below.
1.3 Check Your Internet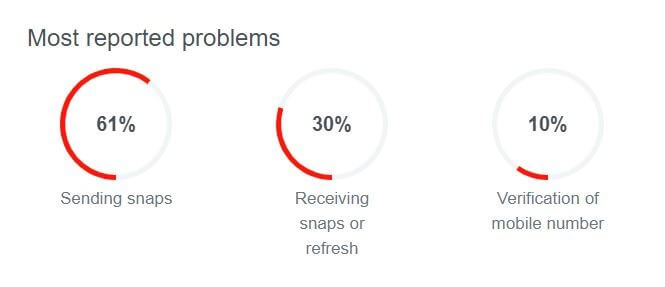 According to Down Detector, one of the most reported issues with Snapchat revolves around the refresh feature, and this is usually network connection related. If the app or some snaps aren't loading, it could be that you have a weak Wi-Fi or cellular data connection. To solve network issues, see the suggestions below.
Troubleshoot 1: If your mobile device is connected to a router, move closer to the router to boost signal strength or restart the router to refresh the network.
Troubleshoot 2: Turn off mobile data and switch to Wi-Fi or vice-versa.
Troubleshoot 3: Turn off VPN if you have one activated on your mobile device. VPN can interfere with the normal workings of Snapchat.
If any of these does not work for you, see other troubleshooting tips below.
1.4 Clear Snapchat Space And Cache
You might have read about how clearing a browser's cache helps when a website isn't loading properly. When it comes to mobile apps, clearing cache does help too.
Cache is the storage space where certain media content such as temporary app images and codes are saved to prevent the device from re-downloading them repeatedly. If your Snapchat cache files are corrupted, it might make the app stop working.
To clear Snapchat, Open Snapchat and tap the gear button in My Profile. Scroll down to and tap Clear Cache and then tap Clear All on iOS or Continue for Android Users. You can also clear the Android Snapchat cache from the Android stock settings app.
1.5 Update Snapchat
Check on App Store (iPhone users) or Play Store (Android users) for any update to Snapchat and download the update. App updates are not only meant for introducing new features but also to fix bugs causing app crashes. If Snapchat won't still work after updating it to the latest version, then check your network permissions as explained in the next section>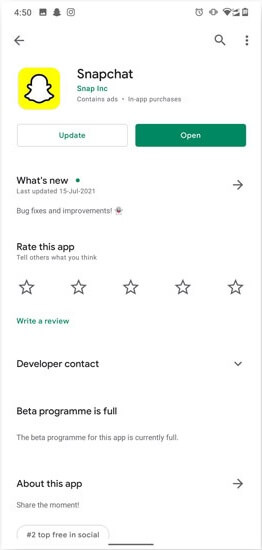 1.6 Check APP Permissions
If Snapchat audio or camera is not functioning, check if Snapchat has permission to use these features on your device. To edit permissions for Snapchat, open Settings in Snapchat., tap Settings, tap Permissions, and make sure necessary switches are turned on.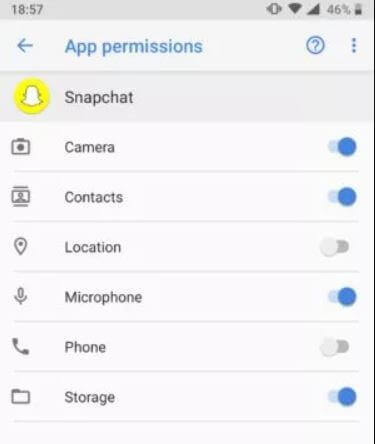 Part 2: Fix Snapchat Not Working with Fixppo
If all the above 6 fixes did not solve your device "Snapchat not working," then you may be dealing with a problem coming from a source bigger than the Snapchat app itself. Particularly if Snapchat isn't the only app affected on your iOS, there could be issues with your device software and a need to refresh the device.
One app you can use to fix general iOS issues is Fixppo from iMyFone. The tool can also be used to fix tvOS issues. See below some of Fixppo's features.
Features of iMyFone Fixppo
Can be used to solve iPhone stuck in Recovery mode or stuck on Apple logo, iPhone Boot Loop, iPhone frozen screen, and other iOS and tvOS issues.
Lets you fix/refresh your device without losing data.
Allows users to downgrade iOS without jailbreak.
The following instructions will explain how to use Fixppo to get your iOS apps and overall your device back to normal functions.
Step 1: Download and install Fixppo to your PC.
Step 2: Open the app and choose Standard mode.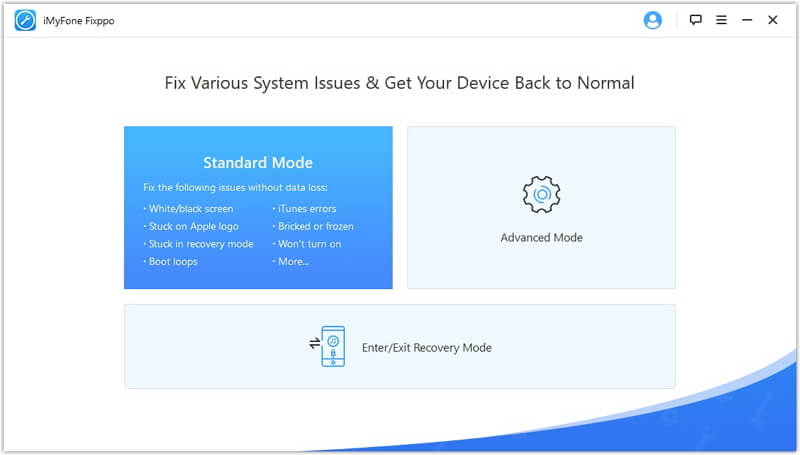 Step 3: On the next screen, you'll be requested to connect your iOS device and PC together. Connect both devices using a lightning cable, making sure your iPhone is unlocked while you do so. Afterward, click Next.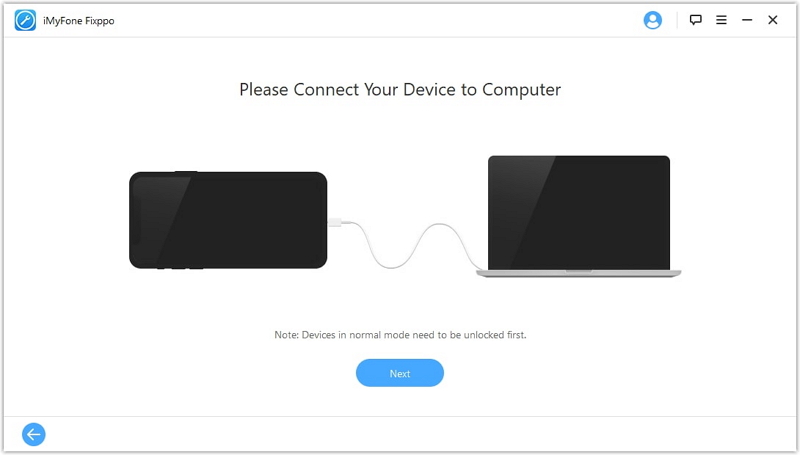 Step 4: Choose from the firmware options and click Download.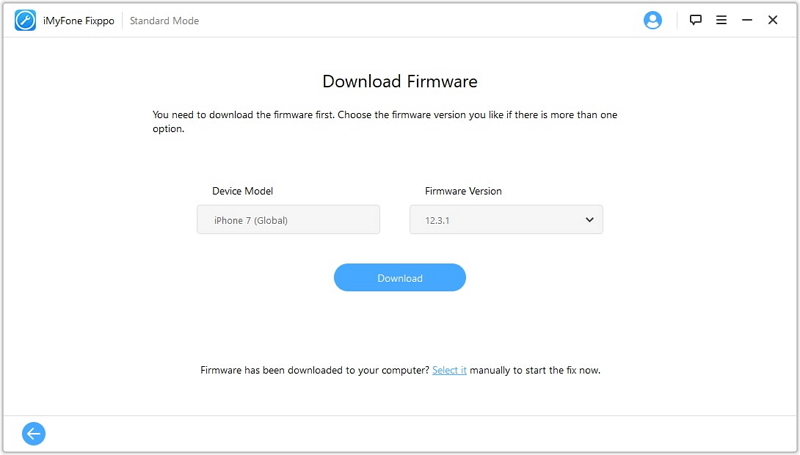 Step 5: Click Start on the Start to Fix iOS screen. Be patient throughout the process. Also, don't use your phone or disconnect it until you see a successful prompt.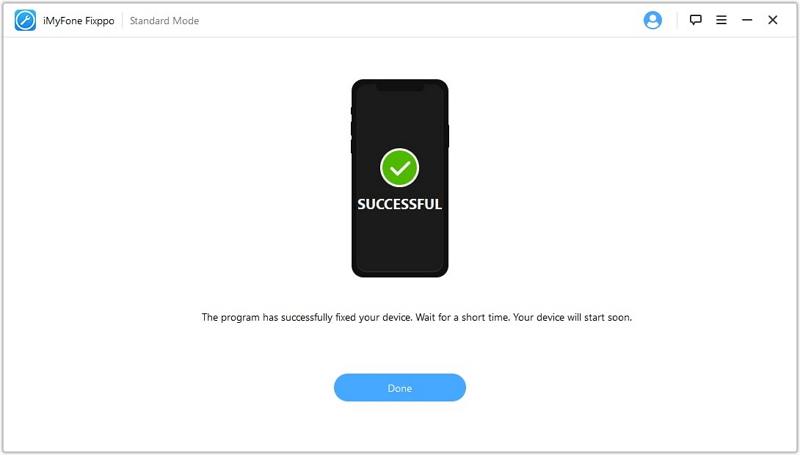 Conclusion
There you have it: 7 ways to fix Snapchat not working issue. Were you able to solve the issues with your Snapchat app? If yes, let us know in the comments which of the methods was helpful. If not, let us know the specific problem or error you ran or keep running into.