As one of the most popular social messaging apps, Snapchat is often very useful, but in rare cases, it might present some problems that may keep you from accessing the app. One of the most common problems we hear from our users is that they are unable to log in to Snapchat on their iPhone.
There are several varied reasons why you are unable to log in to your Snapchat account on iPhone. They include the following:
You could be having problems due to an unstable Wi-Fi or cellular network connection.
It is also possible that you may be using the wrong password and username combination.
Some third-party apps might have been known to interfere with the proper function of Snapchat.
Your device may encounter some software problems.
If you are facing the Snapchat won't let you login issue, this article will prove very useful to you. In this post, we will take a look at some of the reasons why you are unable to log in to Snapchat and the solutions for them.
5 Basic Methods to Fix Snapchat Won't Let Me Log in on iPhone
Before attempting any more invasive and advanced solutions, there are some of the basic things to try. We recommend attempting each solution in turn until you find the one that works.
Method 1. Check the Internet Connection
Snapchat will only work if you have a good and stable internet connection. If you are connected to a Cellular network, try connecting to Wi-Fi. If you are already on a Wi-Fi connection, try resetting the Wi-Fi router or connecting to a different network.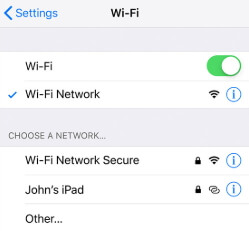 Method 2. Check the Username and Password
Although this may sound obvious, it is not uncommon to forget a single letter on your password, a factor that could prevent you from accessing your account.
Check if you are using the right username and password. If you have forgotten the password, use the "Reset your password" link to get a new one.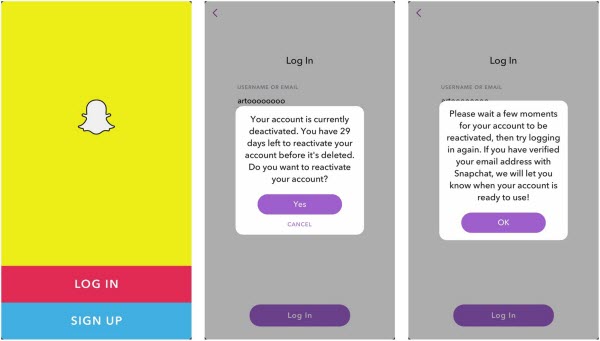 Method 3. Remove Unauthorized Apps
You may see a login error in Snapchat if there are some unauthorized third-party apps and plugins. If you have installed any on your device, take a moment to uninstall them and leave only the official Snapchat app.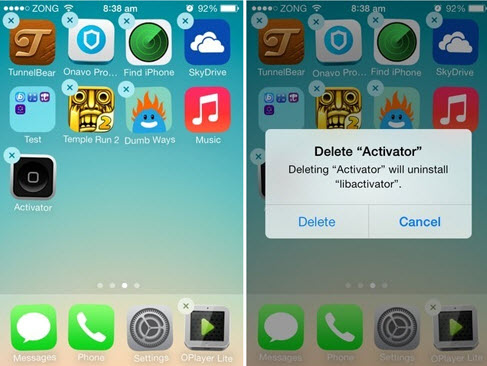 Method 4. Update Your Snapchat
Apps on your device, including Snapchat, can malfunction when they are not updated. App updates often come with bug fixes meant to ensure that the app is running properly. To update Snapchat, follow these simple steps.
Step 1: Open the App Store on the device.
Step 2: Tap "Updates" at the bottom.
Step 3: If an update for Snapchat is available, tap "Update" and wait for the process to be completed.
Method 5. Turn off VPN on Your iPhone
In some countries, Snapchat is banned and some people use VPN to access the app anyway. But if you have a VPN on your iPhone for other purposes, Snapchat may think you are one of those banned from using the app, thereby preventing you from logging in. Try closing your VPN service before logging back into Snapchat.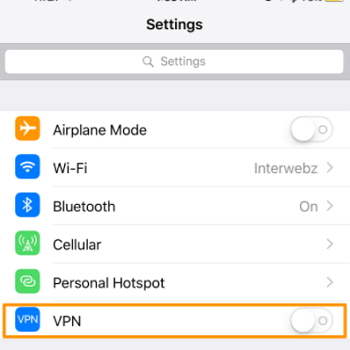 4 Effective Methods to Fix Snapchat Won't Let Me Log in on iPhone
If the simple solutions above don't work to fix the problem, then it is very likely that your iPhone could be having system issues and the following solutions will be helpful.
Method 1. The Best Way to Fix Snapchat Won't Let Me Log in on iPhone
Whenever you are unable to use an App on your device and the cause of the problem is not entirely apparent, the iOS system itself is usually to blame. In this case, you need an iOS system repair tool that can fix this issue easily and quickly. iMyFone Fixppo iOS system recovery is highly recommended.

It can be used to repair the most iOS issues with a 100% success rate.
It is very easy to use, with a user-friendly interface even for the beginner.
It supports all iOS devices and all versions of the iOS software, including the iPhone 11 and iOS 13.2.2.
It uses the most advanced technology to ensure recovery is very fast and safe.
Step 1: Download and install the program on to your computer and then open it. Select "Standard Mode" in the main window and then connect the iPhone to the computer using USB cables. Unlock the iPhone to allow the program to recognize the device.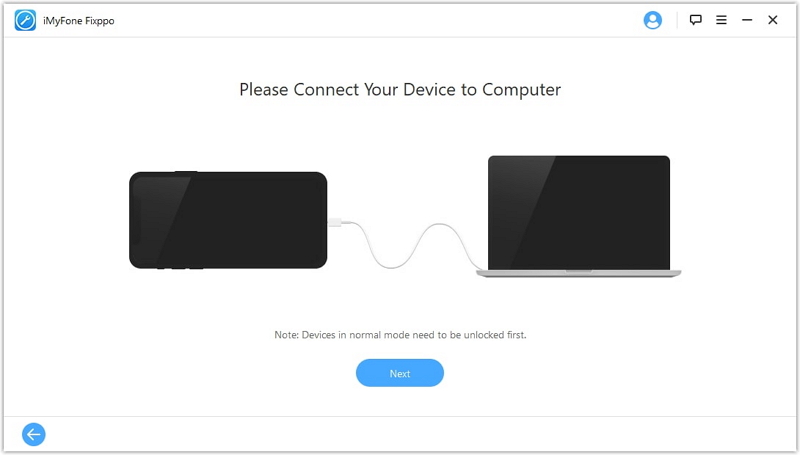 Sometimes the program is unable to detect the device, and you may need to put in DFU/recovery mode. Fixppo will provide instructions on how to do that.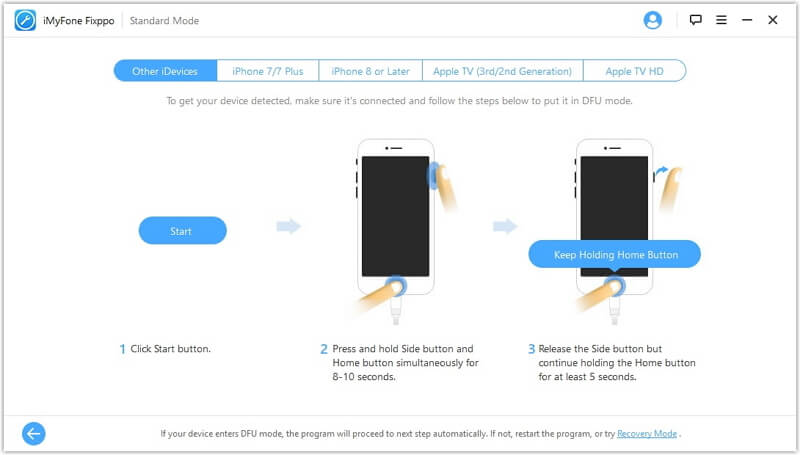 Step 2: Once the program detects the device's model it will present the necessary firmware for the device. Click on "Download" to download the firmware.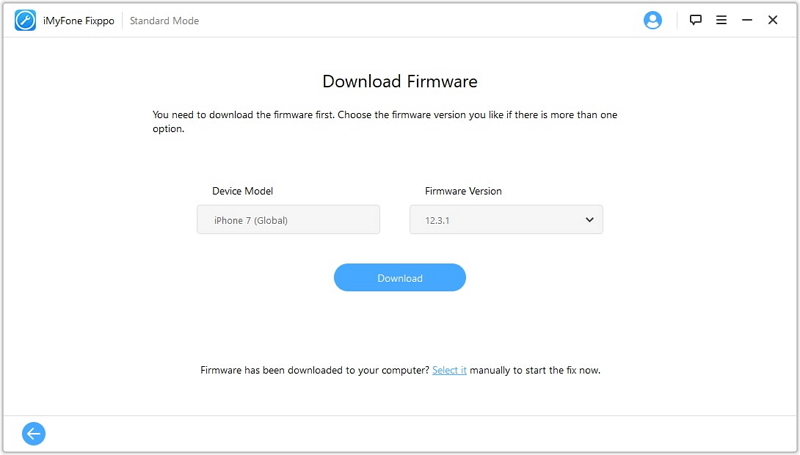 Step 3: Click on "Start" to begin the repair process. Keep the device connected to the computer until the process is complete.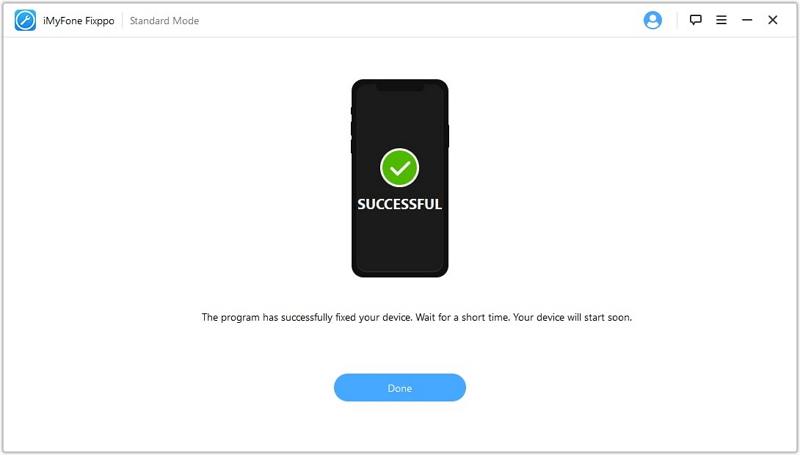 Fixppo is by far the easiest and most effective way to repair iOS related issues like this one. Download the free trial version today to see what it can do for you.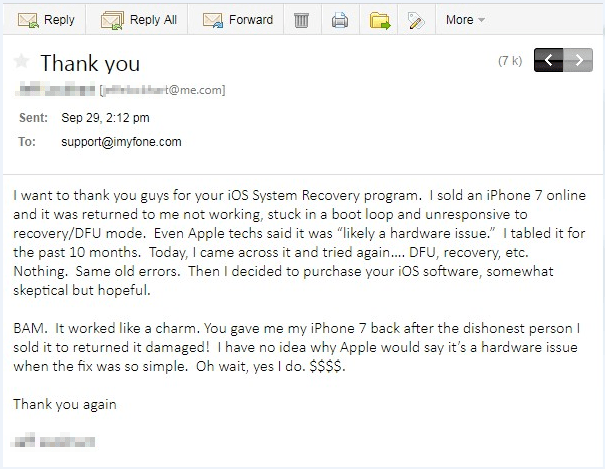 Method 2. Reset Network Settings
This fix may be helpful when you have issues with network connectivity which can prevent you from logging in to Snapchat on your iPhone. To reset the network settings, follow these simple steps.
Step 1: Open the settings on your device and then tap "General".
Step 2: Tap "Reset > Reset Network Settings".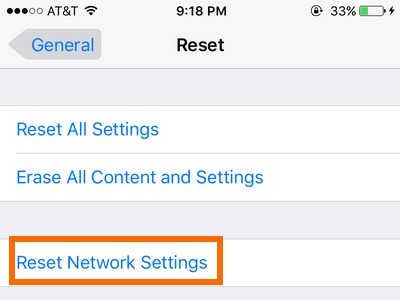 Now re-connect to your networks to see if the problem is gone.
Method 3. Force Restart Your iPhone
Force restarting your iPhone can also help remove some of the conflicting settings that may interfere with Snapchat. Here's how to force restart your iPhone.
For iPhone 8 and later - Press and then quickly release the volume up button. Then press and quickly release the volume down button Now press and hold the power button until the Apple logo appears.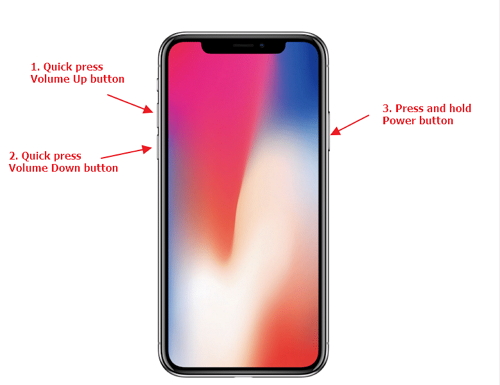 For iPhone 7 and 7 Plus - Press and hold the power button and the volume down button until the Apple logo appears.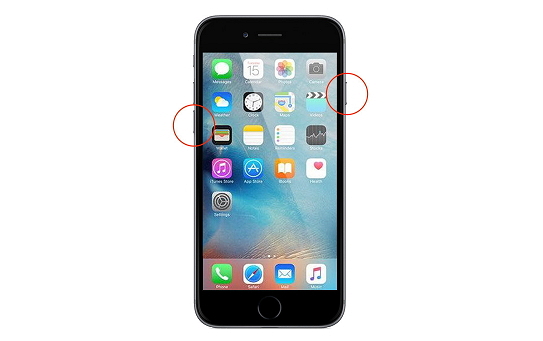 For iPhone 6 and earlier - Press and hold the home button and the power button until the Apple logo appears.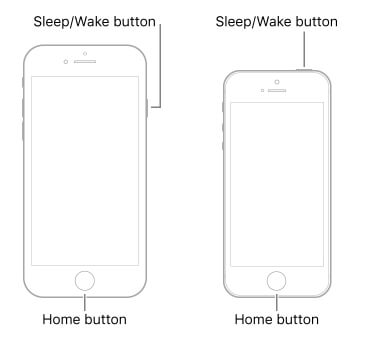 Method 4. Contact Snapchat Support Center
If all the solutions above don't work, your only option may be to contact Snapchat Support because there might be something wrong with the app itself. They may be able to help if there is a unique problem with your account. You can use their twitter handle @snapchatsupport or visit the support website at https://support.snapchat.com/en-US.
Conclusion
No choose a solution that you trust for your situation and then follow the simple steps to fix it fully. If you have any questions about this topic or any other iOS-related problems that you face, post them in the comments section below and as usual, we'll do our best to try and find solutions for you.