How to Crop Videos on TikTok (Quick and Easy)
Category: Videos Maker
4 mins read
"How to crop videos on TikTok?"
Many people May ask this question frequently. And before replying this question, we hope you to anwer a question. Have you ever encountered a situation like: After hours of thinking about a video idea and you finally come up with something to post on the TikTok. However, someone just accidentally appears in the background! Even wrose, you just recorded your video in one take. Is there a way to crop videos so that you can crop out the people?
The answer is Yes! What you need to do is to read this article patiently.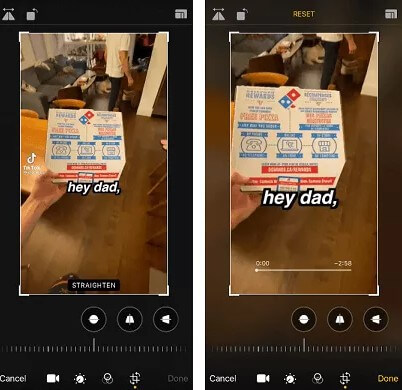 All-in-One Video Downloader & Editor for TikTok/ YouTube/ Twitter/ Instagram Video
Part 1. Everything about Cropping Videos on TikTok
1

The Recommended Aspect Ratio of TikTok

Generally speaking, a vertical 9:16 aspect ratio with 1080p x 1920p resolution is optimal for TikTok. Sometimes, the 1:1 ratio is also available.

If you have uploaded a video in landscape mode, you will probably encounter an empty and black side space bar. That's because TikTok will crop down your video automatically to the optimal aspect ratio - 9:16.

There is one thing you should know that the requirement of the video's file size can not exceed 287.6GB on iOS or 72MB on Android.
2

Crop Videos on TikTok [iPhone]
1. In-Built Function
Using in-built function of iOS device can crop videos with simple editions. If you are the onwer of the iOS device, you can use this guide to crop videos. Steps are as follow.
Step 1. Select a video you'd like to crop. Then, click Edit.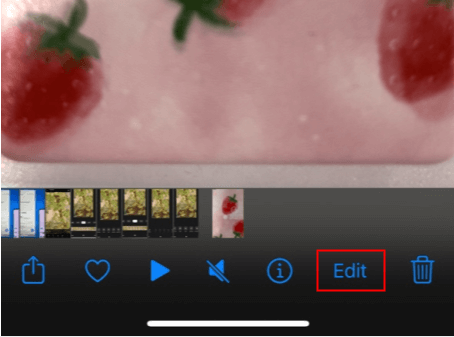 Step 2. Tap on Crop -> 9:16 -> Done.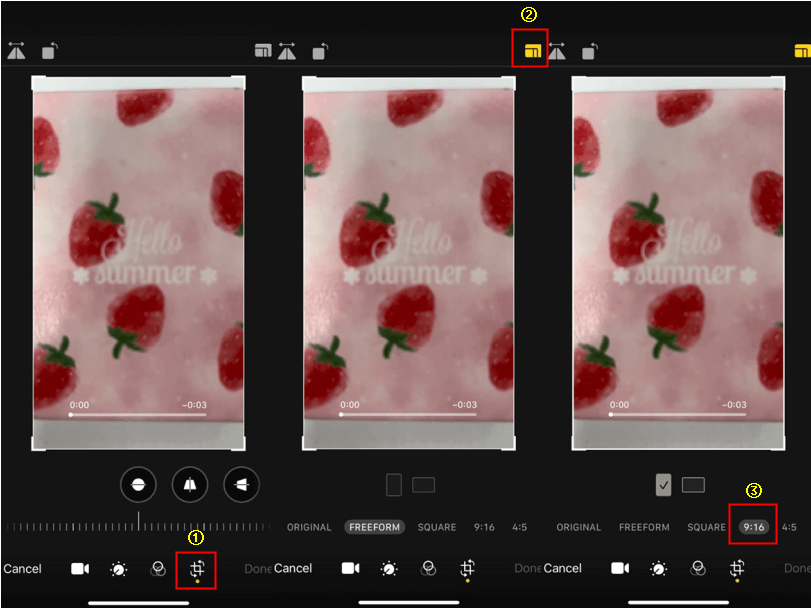 Now, you can save your videos. But, if you cut the length of the video at the same time, you should choose Save video or Save Video as New Clip.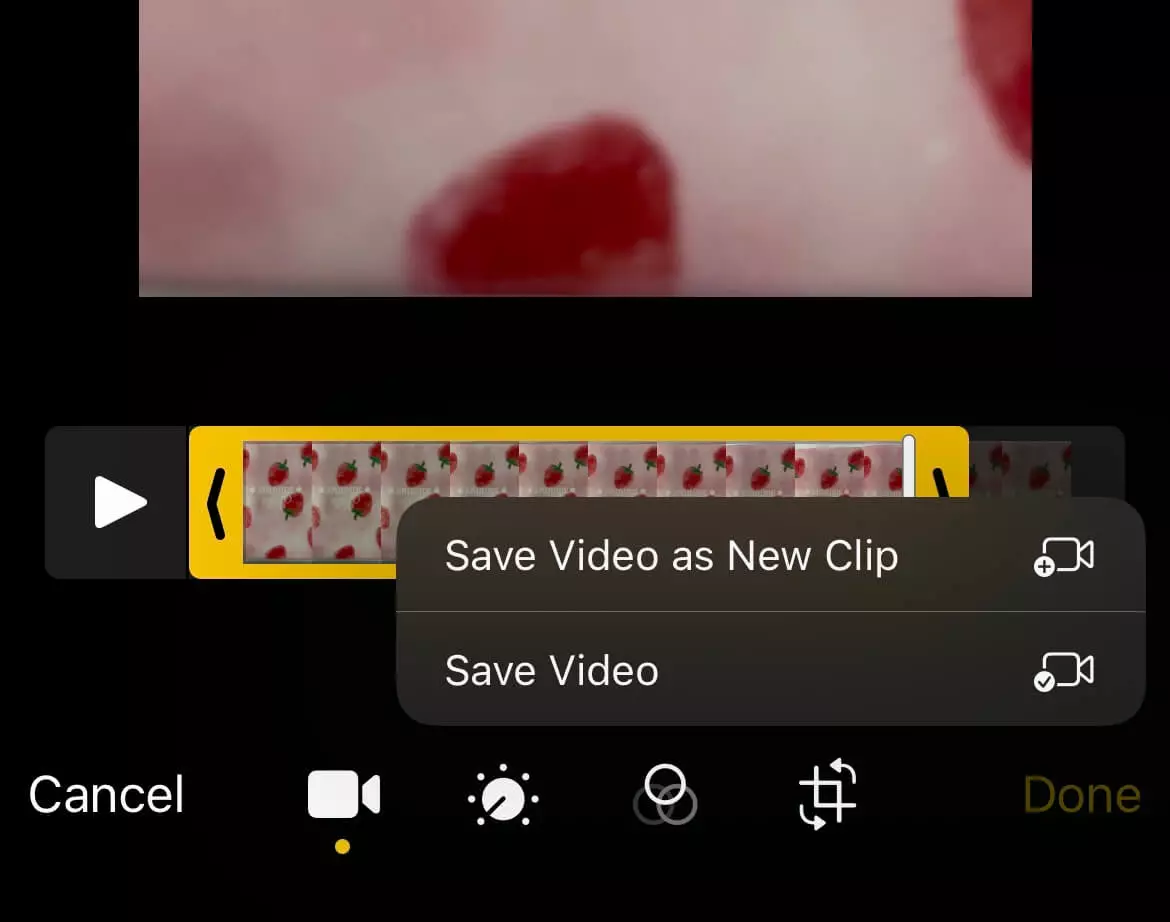 3

Crop Videos on TikTok [Android]

To crop videos, you can transfer it to your computer and use video editing software. However, the easiest method is to use your Android device. Here, we will introduce 2 simple ways, one is use the in-built function of your Android device and another one is to use a free app called Google Photos.
1. In-Built Function
If you are not the professional video editor or just don't want to waste your time on editing, you can rely on your phone's in-built function to crop videos. But you should note that this in-built function can only help you crop videos into optimal sizes. Simple two steps are as below, and Android devices might slightly different from various models.
Step 1. Select a video you'd like to crop, click Edit.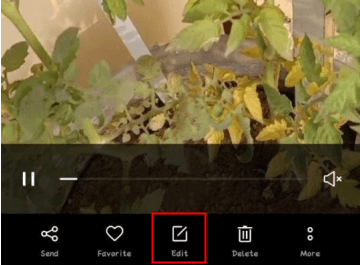 Step 2. Tap on Next -> Crop & Rotate -> 9:16 ratio.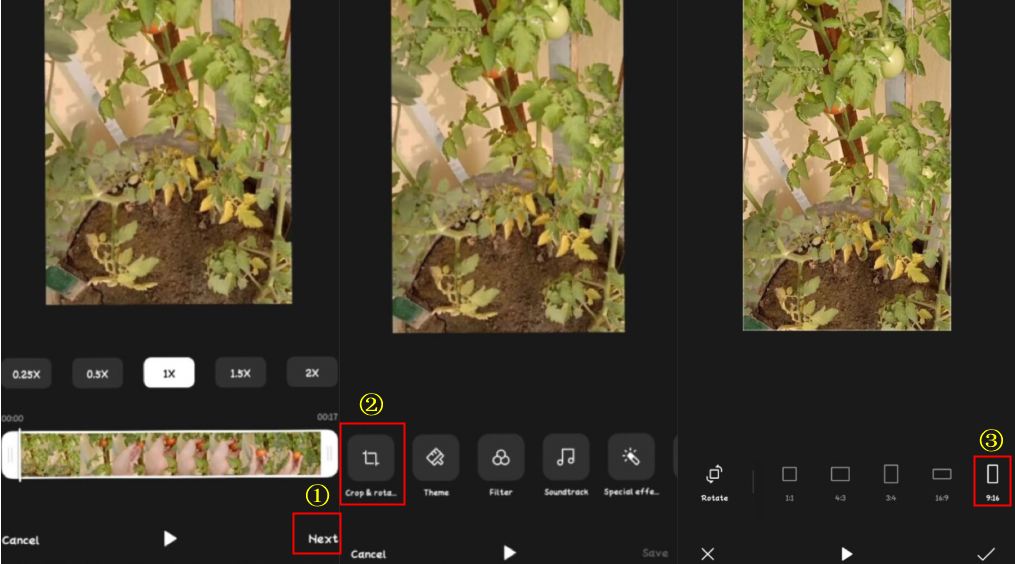 2. Google Photos
Google Photos is an app that Android users can use to crop videos in a specific ratio. The video ratio 9:16 of TikTok can be cropped out of any video with the help of Google Photos. You can use this freely available app to crop videos on Android. Here, you can follow the steps to crop videos on Android using Google Photos.
Step 1. Open Google Photos on your Android device, and then navigate to the video you want to crop. Tap on Edit button at the bottom to launch the in-app editor. Tap Crop and you'll see a cropping box around the video.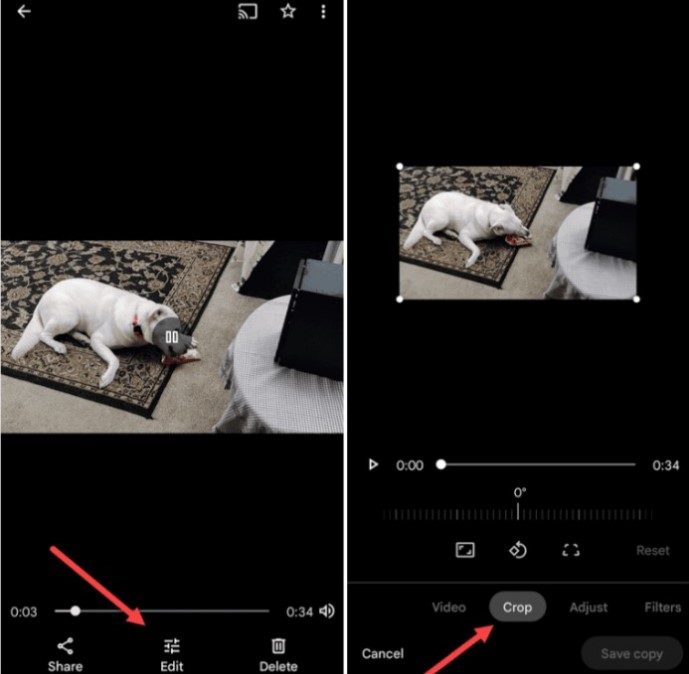 Step 2. After that, click Edit. It will give you more options that can be used in video editing. Click Crop on the bottom menu. Select the correct ratio and save your video.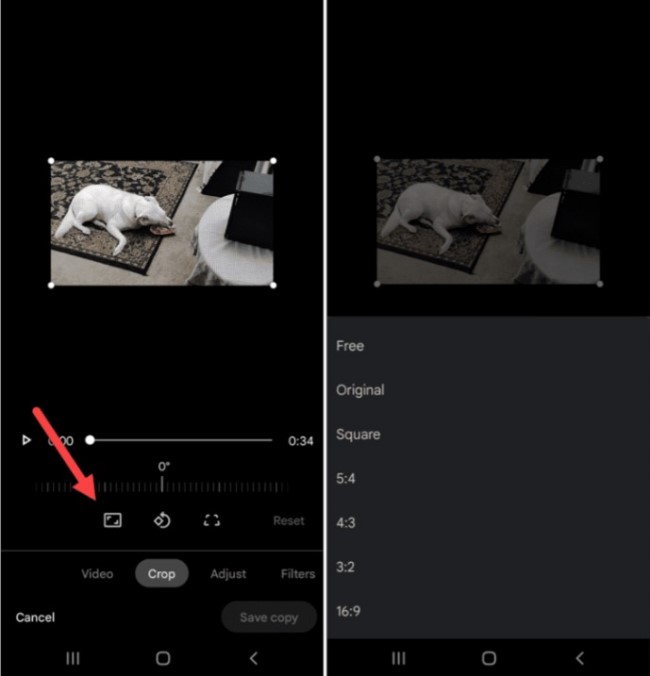 Step 3. Finally, you can manually adjust the cropping sliders to resize the video to any aspect ratio. After cropping your videos, don;t forget to tap on Save copy at the bottom.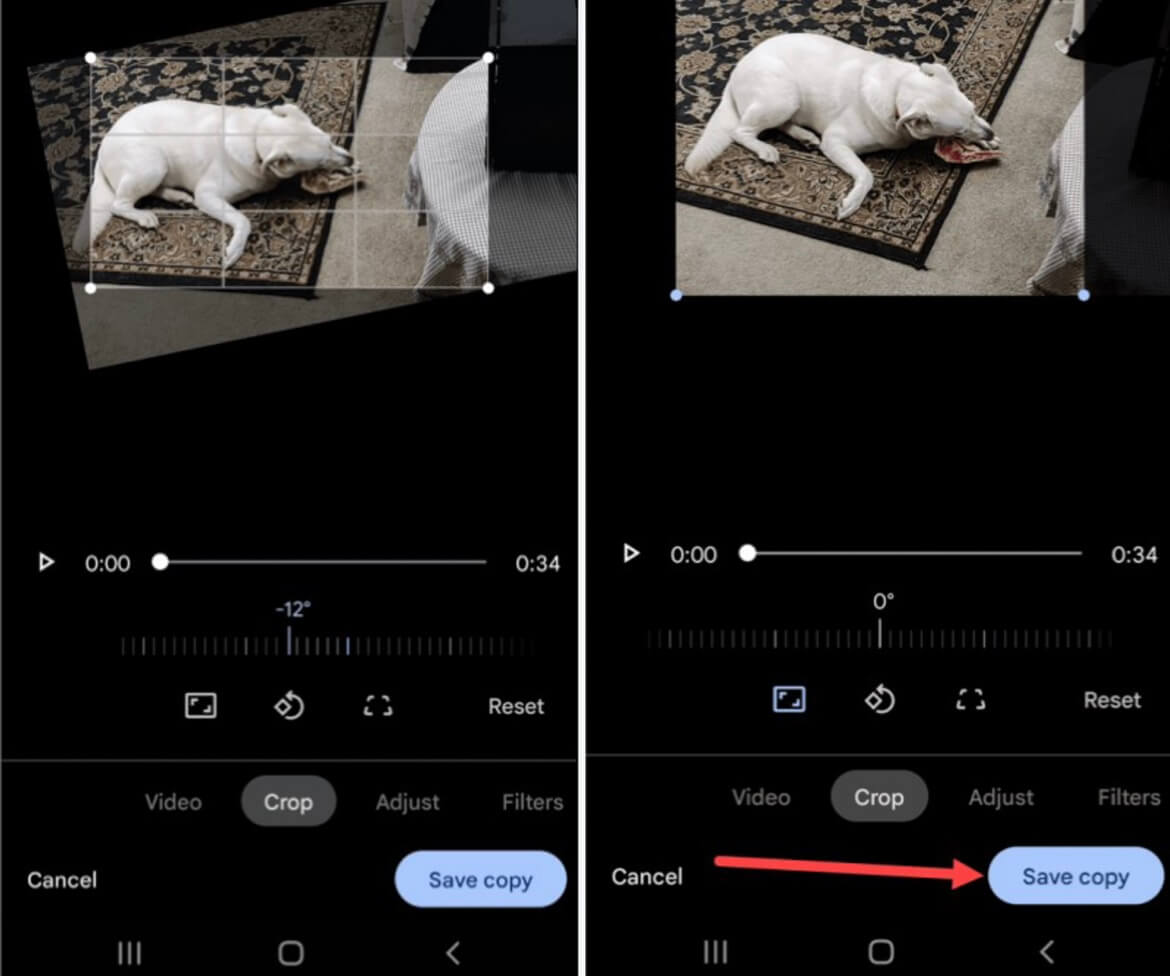 Your videos will be cropped as new "edited" versions, and the original unedited videos remain intact.
You can use the Free ratio option, not just include 9:16. Besides, rotating, pinching and zooming will be also allowed.
4

Crop Videos on TikTok [3 Thrid Party Tools]

There are so many online as well as offine apps to crop and edit videos. In this part, we will show you 3 online tool to help you crop your videos. The third party tools, such as "Clideo", "KAPWING" and "PROMO" are welcomed by public. You can choose the suitable one to follow.
1. Clideo
Clideo is an online video cropper, which can work with all video formats. To use it, you need to upload your videos to their weibsites on the browser. Then, you can edit the videos and export your videos files to your smartphone. It can be said that using this tool can make your videos any size you want, inlcuding the video size required by recently popular social media platform - TikTok.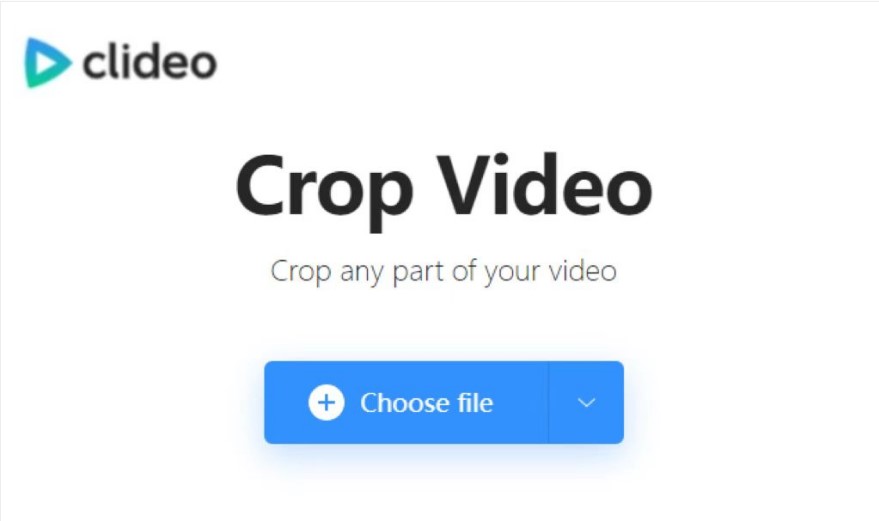 ---
2. KAPWING
KAPWING is a video editing tool that trusted by many users. It makes content creation and video editing smart and accessible. Not only can you crop your videos on TikTok, but also you can crop videos from other platforms. Apart from that, you can easily use KAPWING by yourself even if you're a novice in this field. Beacuse the features are very clear, becoming an Internet celebrity is no longer a dream.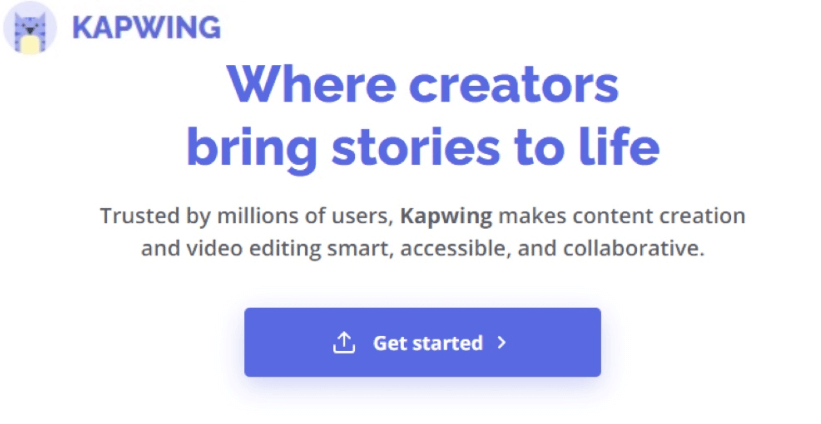 One thing you should to know is that the videos will be watermarked after exporting. You need to make an account on their websites to remove the watermarks.
---
3. PROMO
PROMO is another wonderful video editing tool and it is well received by the public. You can easily crop videos you want to crop on TikTok. You can even create social media videos, product videos, explainer videos and more via this tool. But what you need to pay attention to is that PROMO is often work for businesses and agencies.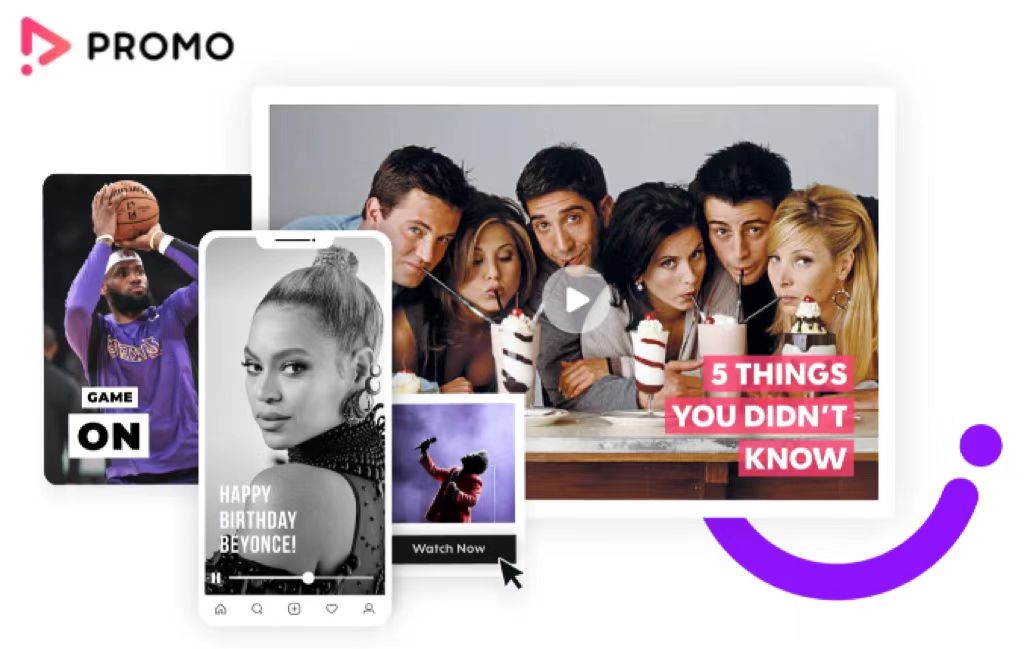 Part 2. FAQs about Cropping Videos on TikTok
1

What Does "We Need Crop" Mean on TikTok?

Well, this message means that when people feel a video is too long, they might say "We need crop". They want a truncated version that gets straight to the point without any tangents or preamble.
2

Why are My Videos Cropped on TikTok?

Although you can upload TikTok videos freely in portrait or landscape view. Nowadays, almost every social media platform provides vertical videos, since vertical videos are the easiest way to share contents. In order to increase income, the TikTok platform desires to make the algorithm work for them. That's why your videos are cropped on TikTok.
3

What Should I Pay Attention to When Cropping Videos on TikTok?
Don't crop too much of the videos. - In order to leave enough space for viewers to see what's happening.
Don't crop the video in an awkward way. -In order to make the cropping look natural.
Don't crop out important parts of a video.- In order to make sure that provide the whole essence.
Don't use a weird filter when cropping the videos.- In order to keep them simple and natural-looking.
4

How to Share Your Cropped Videos on TikTok?
Step 1. Open TikTok and click the + icon on TikTok. (It's on the bottom center.)
Step 2. Press the record button and tap on the upload button.
Step 3. Select the video you want to post. On the next page, add effects. Then, you can upload a video to TikTok.
Part 3. An Excellent Tool That Can Help Edit Videos on TikTok
Are you still looking for a tool that can help you crop video quickly and without any professional skills? Well, you're lucky! In this part, we will introduce with you an excellent program, called iMyFone TopClipper. Not only it can help you clip videos, but also it has a function that can automatically create videos. With this tool, you can free your hands on editing videos. Let's see how it works!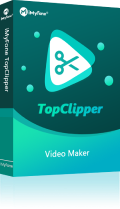 1,000,000+ Downloads
Key features of iMyFone TopClipper:
Re-edit popular and brand new TikTok videos in batches automatically.
Decorate your TikTok videos with multiple types of editing features.
Free your hands on re-editing TikTok videos within a few seconds.
Get more free likes and followers and then be famous on TikTok.
Remove TikTok watermark and then help you beat the TikTok algorithm.
10% OFF Coupon Code: TC10OFF
By the way, if you not only want to record hands free on Snapchat, but also want to improve your quality of videos, then I strongly recommend you to use this tool! Now, let us show you how to use this app to re-edit videos automatically! We provide you with a video tutorial first, and you can watch the text guide after it!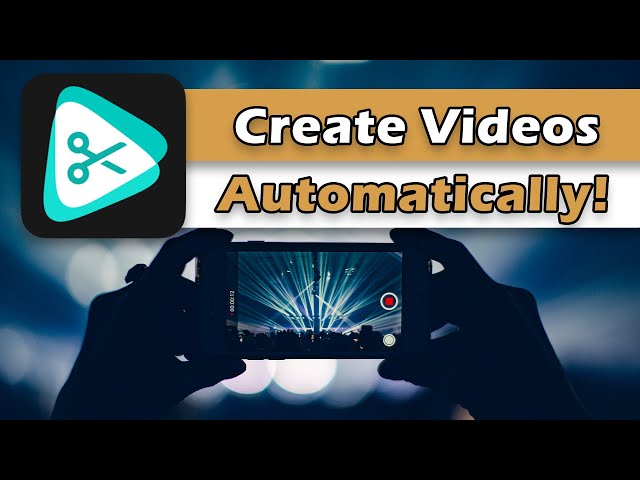 If you don't have time to watch the video, then yo can follow the steps below.
Step 1. Launch iMyFone TopClipper, and then select Create Video Automatically mode.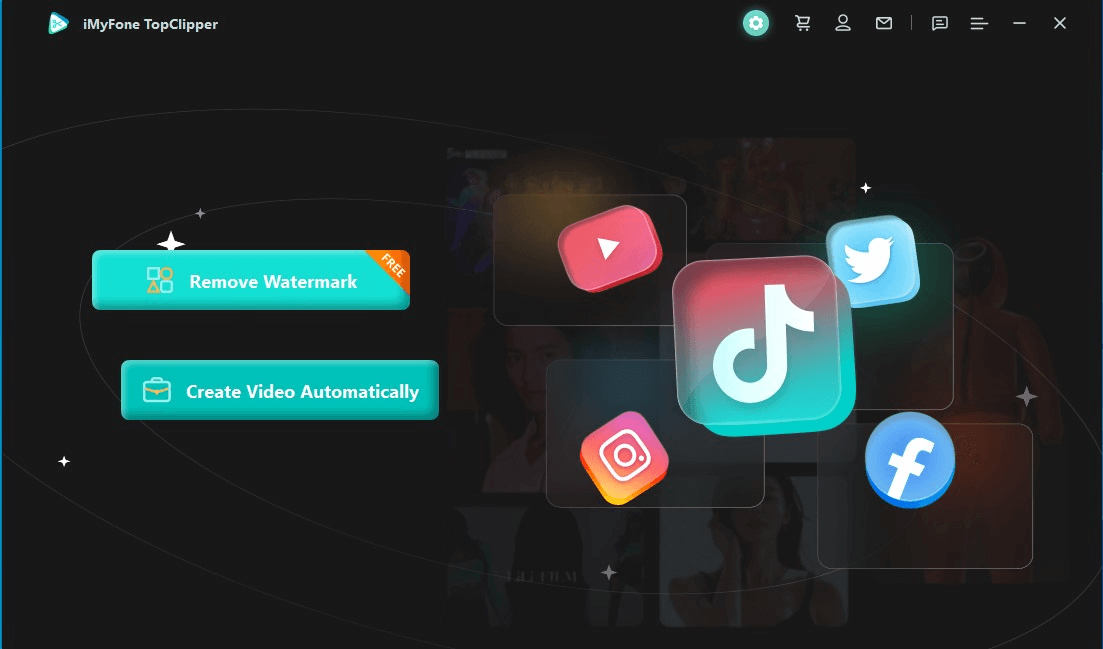 Step 2. Click on +Add video and upload a video you've already saved in your computer. And the video should be in the format of MP4.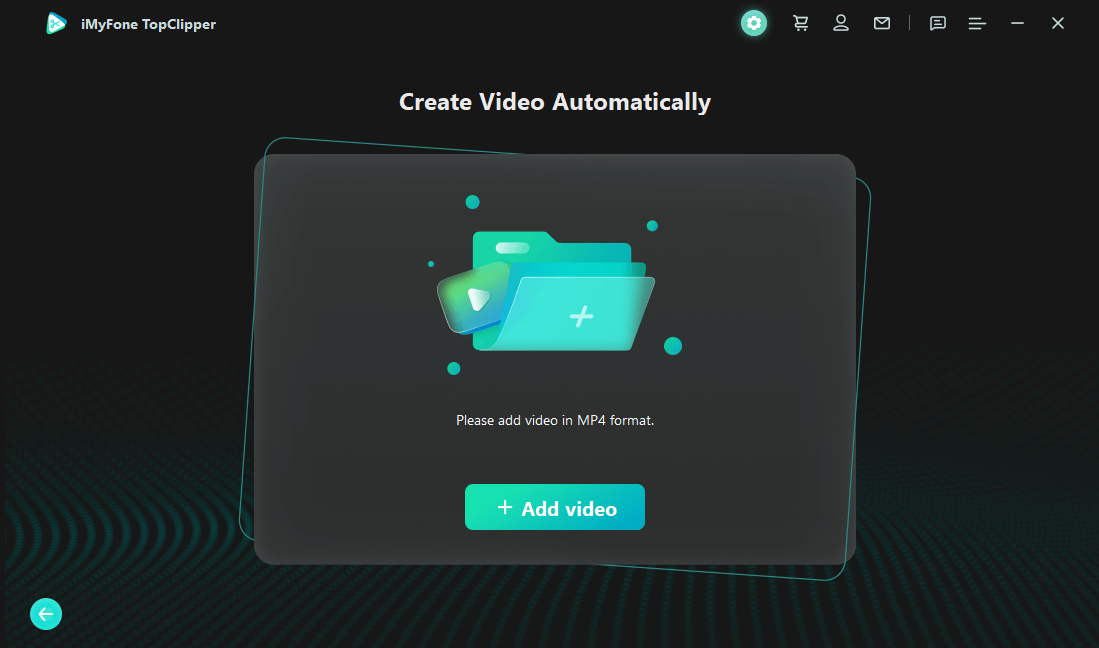 Step 3. Then, click Start, and TopClipper will create a video automatically.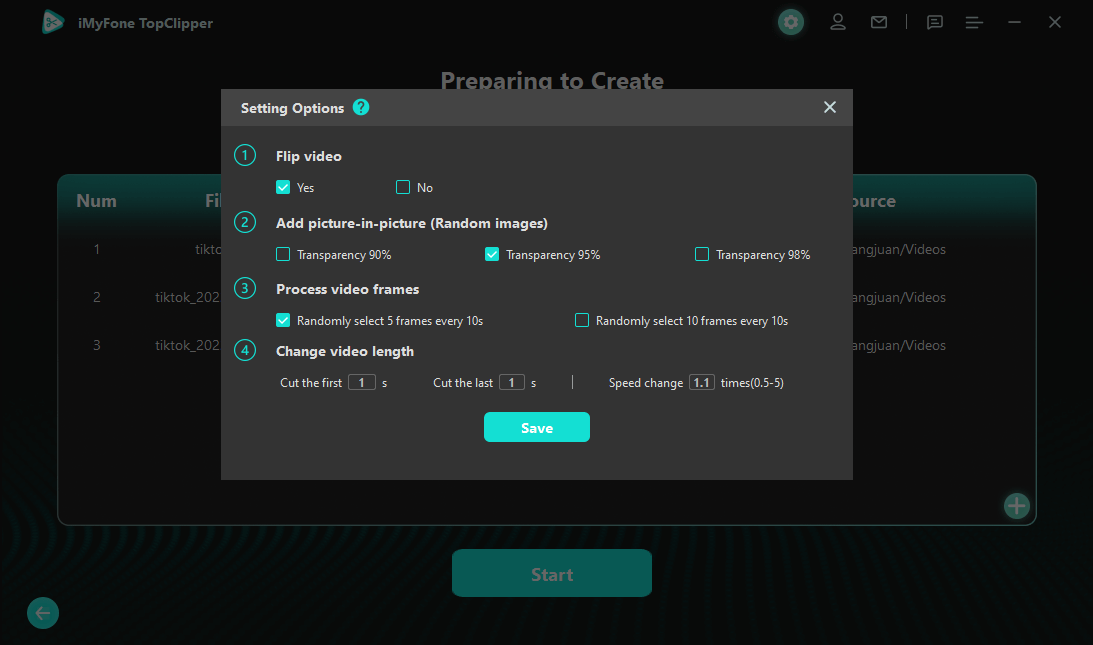 Step 4. The whole creating process will take a few seconds, please wait patiently.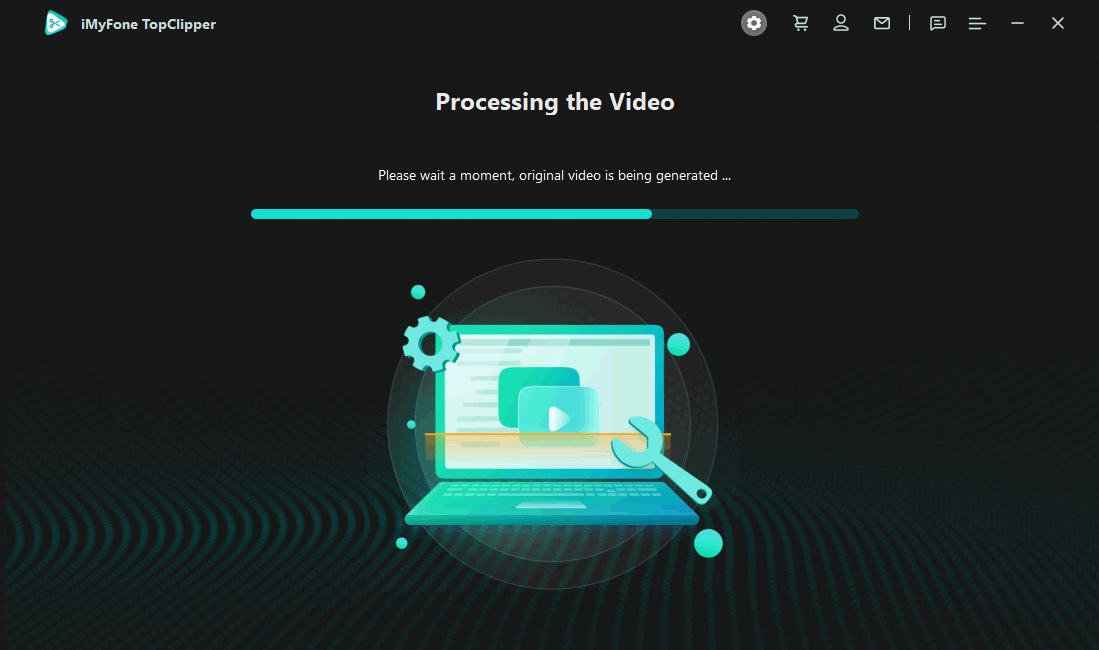 Step 5. Then, you can click Save to save the video to your computer folder. Congratulations! You now get a brand new video!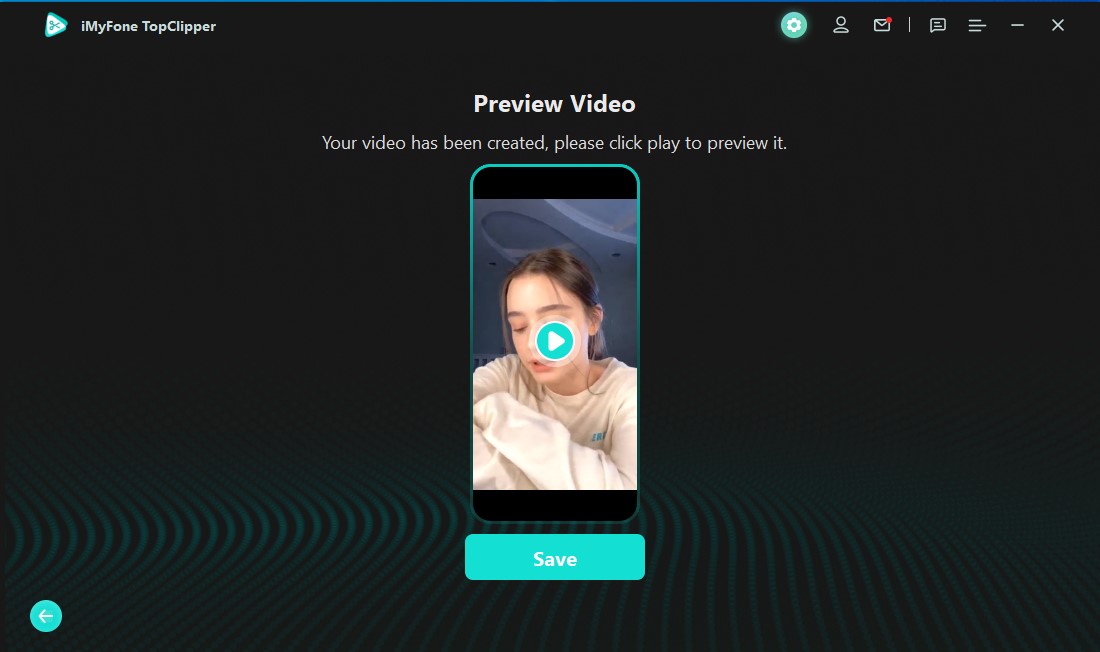 Conclusion
As it is known to us, both Android and iOS deivices are built-in with a cropping tool that can be used to crop videos from any platform. These tools are not only applicable to TikTok, but also to Youtube, Facebook, Instagram, etc. This article teach you other popular methods online to crop videos on TikTok. If you want to crop video online, you can try these tools we mentioned above.