Download High Quality TikTok Videos with HD and No Watermark
Category: Videos Maker
4 mins read
"How to download TikTok videos with high quality, HD and no watermark?"

iMyFone TopClipper lets you download TikTok videos in HD quality and high quality without watermark. All you need to do is to download this app on your computer and follow the on-screen instruction to save videos in high quality. If you want to learn more about this topic, then read this article patiently.
Part 1. 5 Best Downloaders to Download High Quality TikTok Videos [HD & No Watermark]
1

iMyFone TopClipper

iMyFone TopClipper is the best TikTok video downloader that can help you save TikTok videos with high quality, HD and no watermark. This tool has received many positive reviews since its release. It has features that the competitors do not have. You can download TikTok videos without watermark in batches. You can also re-edit your videos but with hands free. All you need is a few simple clicks. Then, you can reprint these videos on your own TikTok account, even on other social media platforms. Let's have a look on its main features.

You can take a look on the video tutorial first before watching the text guide.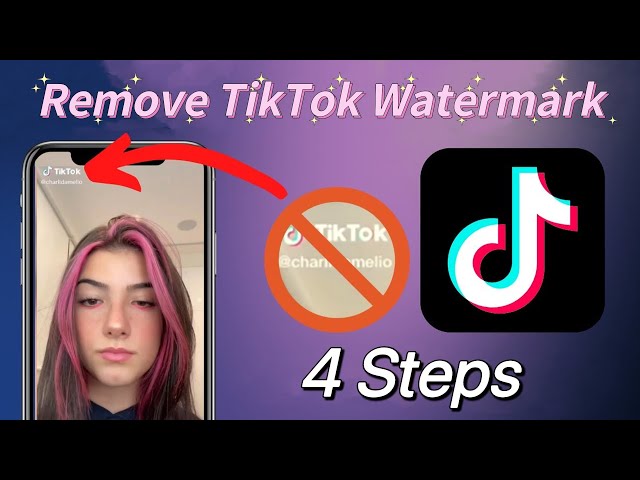 Step 1.After launching iMyFone TopClipper, select Remove Watermark mode.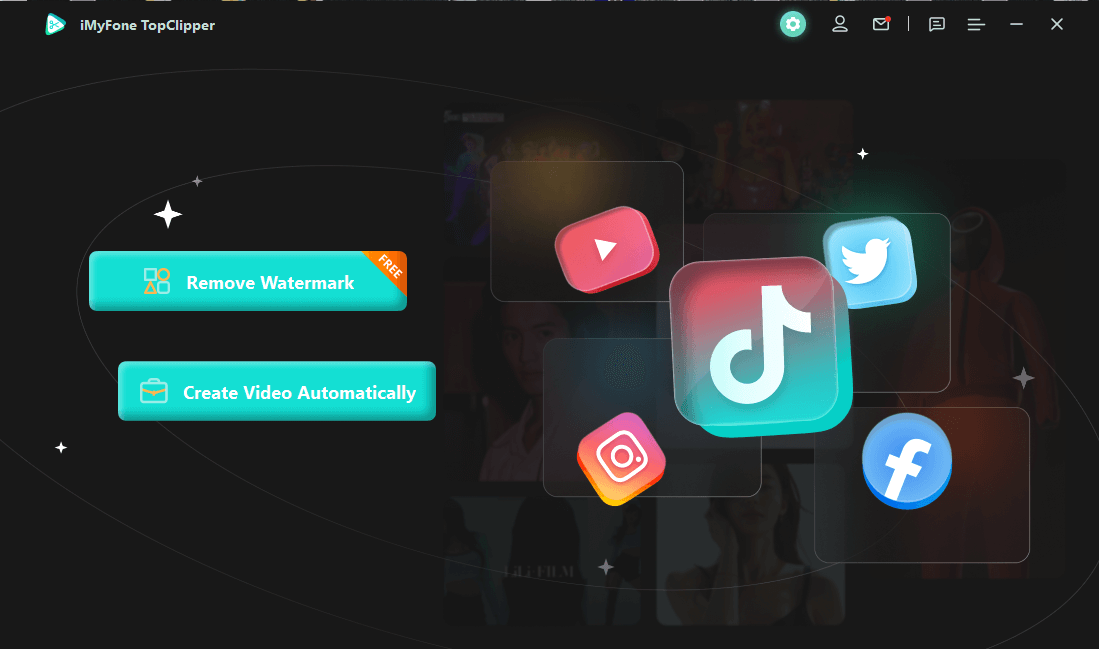 Step 2.Find a TikTok video that you like and copy its URL. Paste the URL into the search bar and click Search.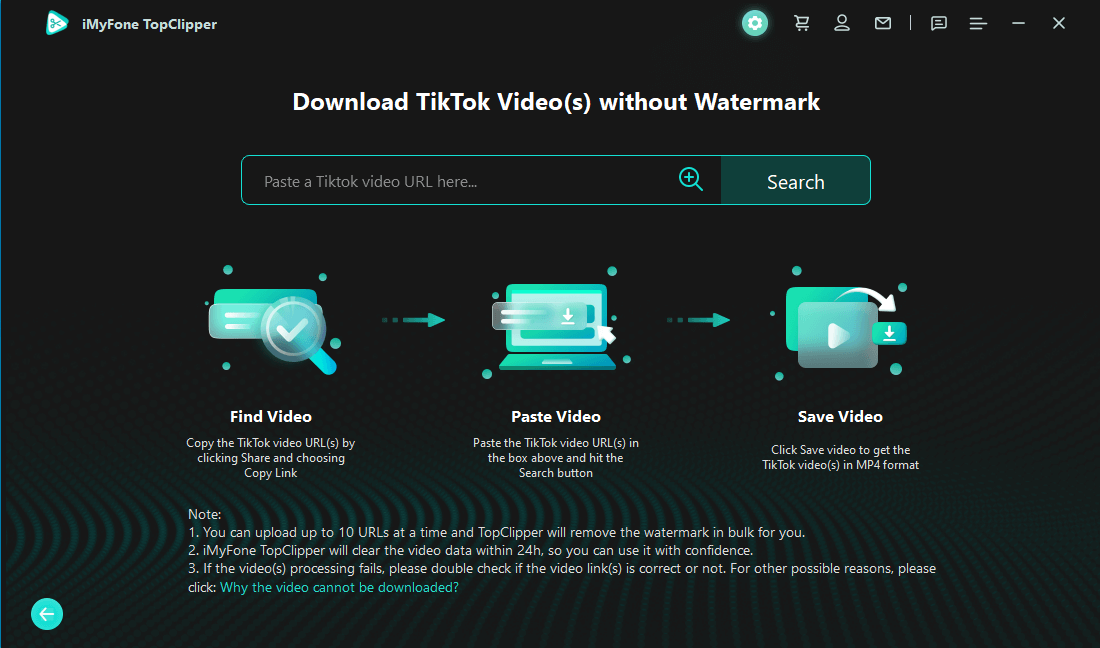 Step 3.iMyFone TopClipper will then extract the parameters of your video. You need to wait the removal process to complete.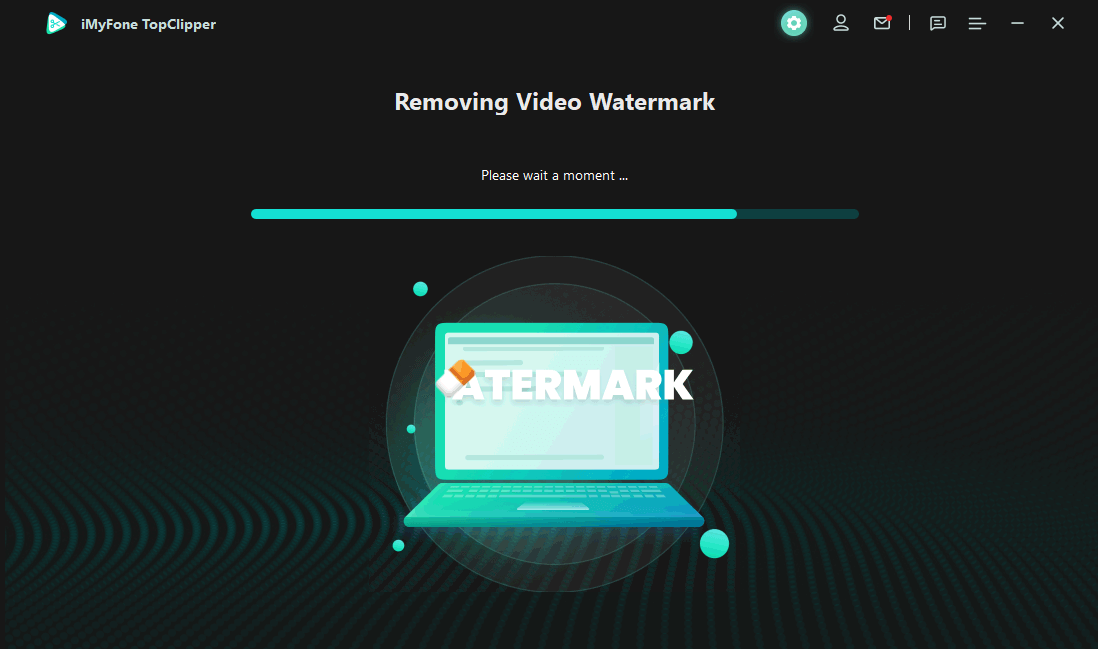 Step 4.Then, you can preview the video. If you're satisfied with it, you can click Save video to save it on your computer folder.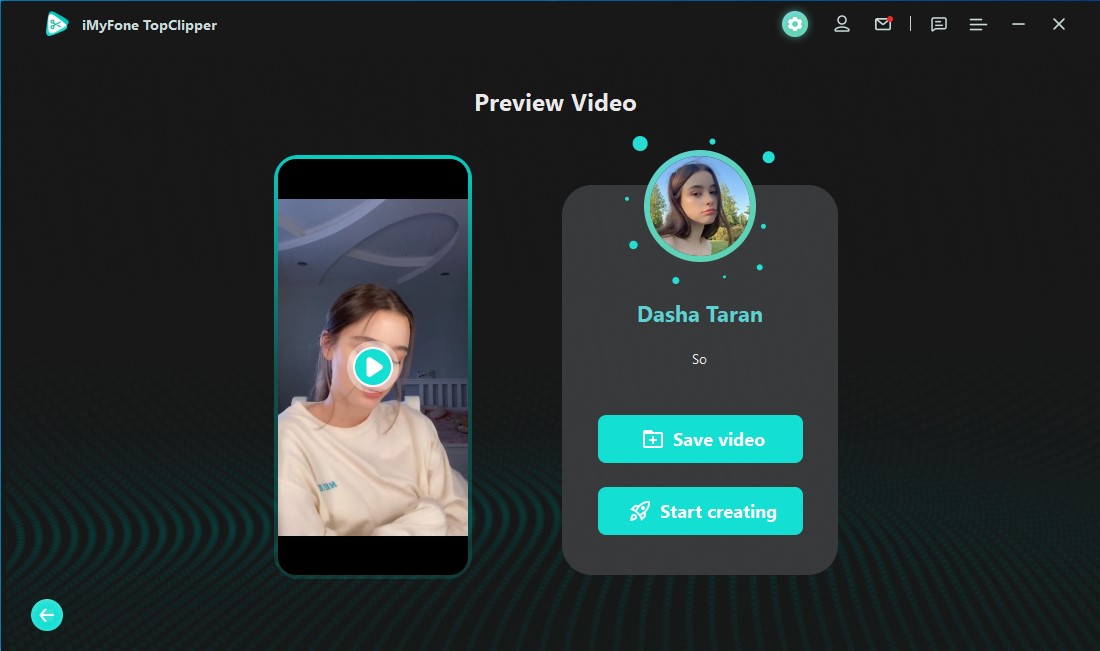 You can also click Start Creating to re-edit your TikTok videos. The second feature not only can help you reprint videos from TikTok, but also from other platforms, such as YouTube Shorts and Instagram Reels.
2

SnapTik

SnpaTik is a very common downloader. It can help you download watermark-free TikTok videos online. All you need is to use your browser to download TikTok videos without downloading or installing any plugins. Since it's free there will always be some ads.

3

4K Tokkit

4K Tokkit is a TikTok downloader that can offer you the ability to download multiple TikTok videos at one time with the best quality. It uses advanced scraping and query algorithms to search and download semantically relevant videos, including subtitles, meta descriptions, and cover images.

4

TikMate

TikMate is an all-in-one toolbox for managing videos. This video downloader helps you download and save videos in simple steps. It's fast and completely free. Although you can use this app online and download it into your phone, it has some negative reviews on the download page. If you want to use this app, you need to think twice.

5

SaveTT

SaveTT is one of the online sites that can be used to easily download TikTok videos. It's easy to access, has no compatibility issues, and works on all devices. It can help you save TikTok videos in the format of MP4 or MP3 with the best quality. But its shortcomings are also unavoidable. Every time you need to download TikTok sounds, you have to visit the online site. And trying to find downloaded audio files is a bit difficult.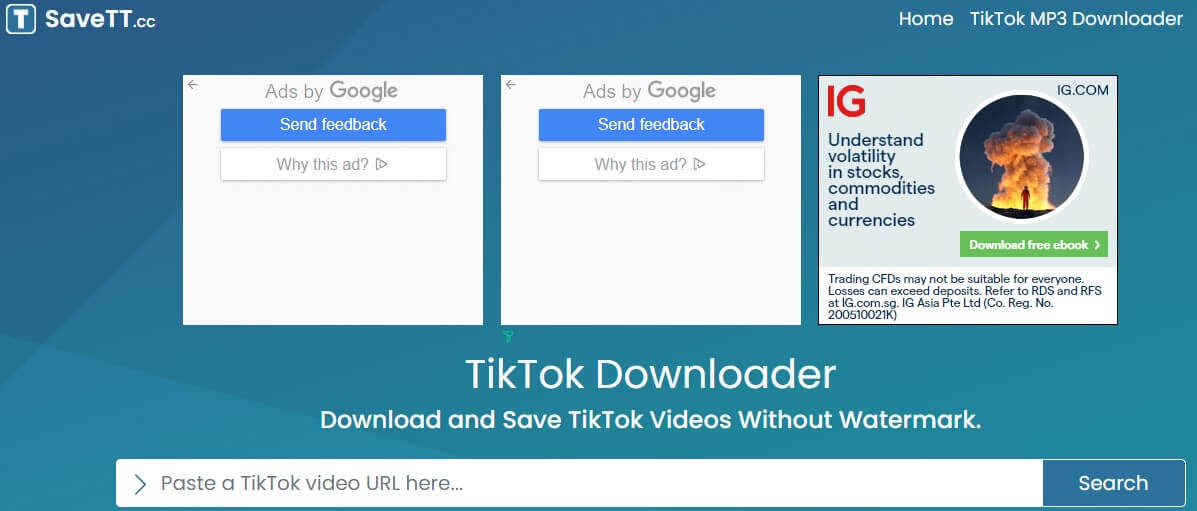 Part 2. FAQs about Downloading High Quality TikTok Videos [HD & No Watermark]
In this part, we will show you some frequently asked questions about downloading high quality TikTok videos. And, we not only require the videos in HD, but also hope that there is no watermark on them. So, let's see if you have the same problem.
1

What Exactly is a TikTok Video Downloader?

TikTok video downloader is a free online service or offline app that helps you to download TikTok videos without watermark. With this tool, you can save a video as a high-definition MP4 or MP3 of the best quality. If you want to find the best TikTok video downloader, we strongly recommend you to use iMyFone TopClipper.
2

Can I Download TikTok Videos on My Phone?

Yes, you can. You can use iMyFone TopClipper to download TikTok videos on your computer. You can also use the online services that we've mentioned above, to download TikTok videos on your phone.
3

Why Can't I Download Some TikTok Videos?

There may be several reasons why you may not be able to download some TikTok videos. One of the most important reasons, however, may be that the video creator has disabled video downloads. Other reasons include low memory, account issues, internet connection issues, and old versions of TikTok on smartphones. If you want to skip these questions and download any TikTok video successfully, then you can try iMyFone TopClipper.
4

What Type of File Will I Get after Downloading a TikTok Video?

Well, TikTok supports MP4 and MOV file formats. But MP4 is more universal and is best for TikTok.
Part 3. Bonus Tips about Making TikTok Videos to Go Viral
If you want to make a good TikTok video and then get more views, likes as well as followers to help you go viral on TikTok, then you can follow the simple tips below to achieve your goals.
Tips on how to make TikTok videos and go viral
Hit the point. It is suggested that don't procrastinate during the entire 60 seconds.
Keep up with trends. You can use trending sounds or songs to make your videos more attractive. After all, TikTok favors videos that interact with voices that are already performing well.
Use trending hashtags. Sometimes, using the correct hashtags can help you soar to the sky and step onto TikTok fyp.
Use good equipment. Good equipment can help you shoot high-quality video footage.
Leave a little mystery. The right amount of suspense in the story will keep the audience interested in your creation.
Conclusion
iMyFone TopClipper is the best TikTok video downloader on the market currently. As not only can it remove TikTok watermark with a high success rate, but also it provide an excellent feature that allow users to re-edit any videos from any platforms automatically. If you want to go viral and make money on TikTok, or other platforms, like YouTube, then you should not miss this tool! Click the button below and take a free trial now!