How to Edit Songs on TikTok?
Category: Videos Maker
4 mins read
TikTok is a great social platform for you to kill some time. When swiping through the videos, you will notice that every piece of video has equipped with a background music or users' original audios, and TikTok owns a built-in audio base for you to choose from. However, these limited audio options remain robust, sometimes you need something more creative to make your videos really popular.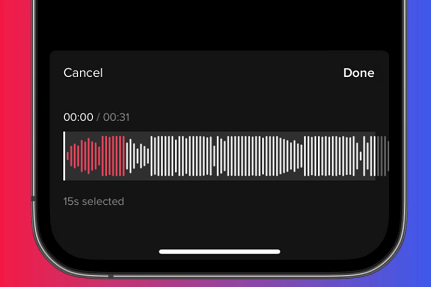 In this article, we're going to show you how to edit songs on TikTok with more innovative tricks and help you go rivals on TikTok platforms.
Part 1. How to Edit Songs on TikTok via Smartphone?
1

Add Songs on TikTok

Step 1. Launch TikTok, and tap on the "Plus" icon at the bottom of the home screen.
Step 2. Then, the screen will switch to the recording screen. Click on "Sounds" at the top of screen to add songs.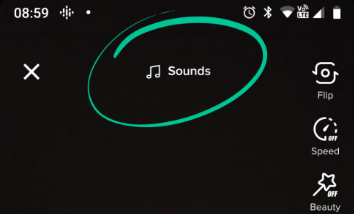 Step 3. Choose the songs you want to use, and click the check mark to use it.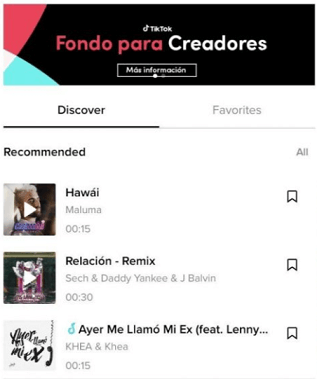 2

Edit Songs on TikTok

Once a song have been added, the next step is to make some adjustments. The detailed steps are as follows:

Step 1. Click the "Trim" button at the right side of your screen.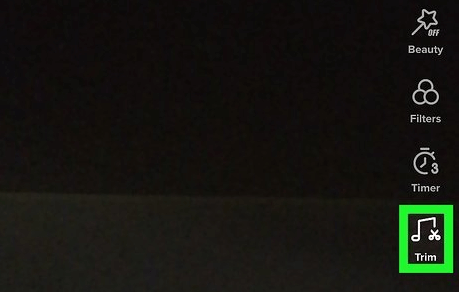 Step 2. Drag the slider to adjust and edit the song according to your preference.
Step 3. Tap on the checkmark to confirm. Your songs have already been edited!
Part 2. How to Edit Songs on TikTok via Computer?
TikToks built-in video editing functions and large track base are pretty simple and convenient through your smartphone, but they aren't powerful enough to improve the quality of your videos. So we provide 3 creative video editing tools by using the computer, let's take a further look at them!
1

iMyFone TopClipper

iMyFone TopClipper is a new-released powerful video re-editing tool that help lots of TikTok users create popular videos and go rival. It amazing features lie in assisting you not only to edit songs on your TikTok videos, but also to get rid of the TikTok watermark without violating any terms. Let's get started for its detailed features!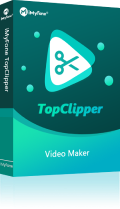 1,000,000+ Downloads
Key features of iMyFone TopClipper:
Remove TikTok watermark both easily and safely without paying.
Avoid TikTok algorithm and get more likes, thus becoming famous among others.
Re-edit other popular videos by changing their parameters and make them your own.
Allow you to flip your videos, add picture-in-picture effects and other filters.
The tutorial steps are as follows:
Step 1. Download and launch iMyFone TopClipper, select "Create Video Automatically" option.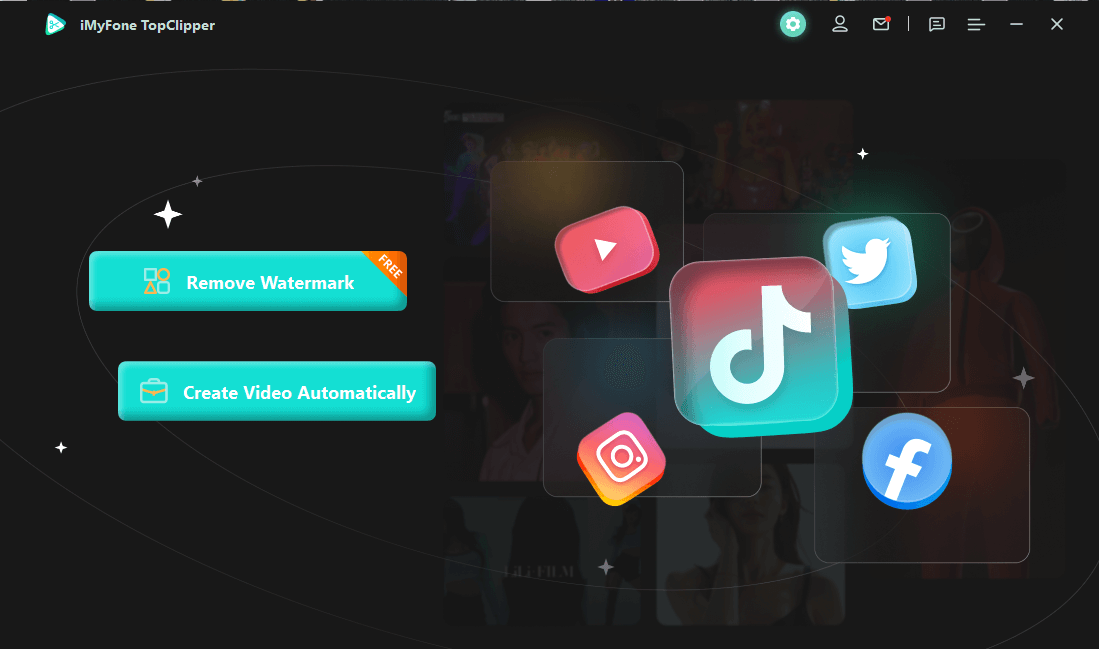 Step 2. Tap on "+Add video", then upload a MP4 video from your computer.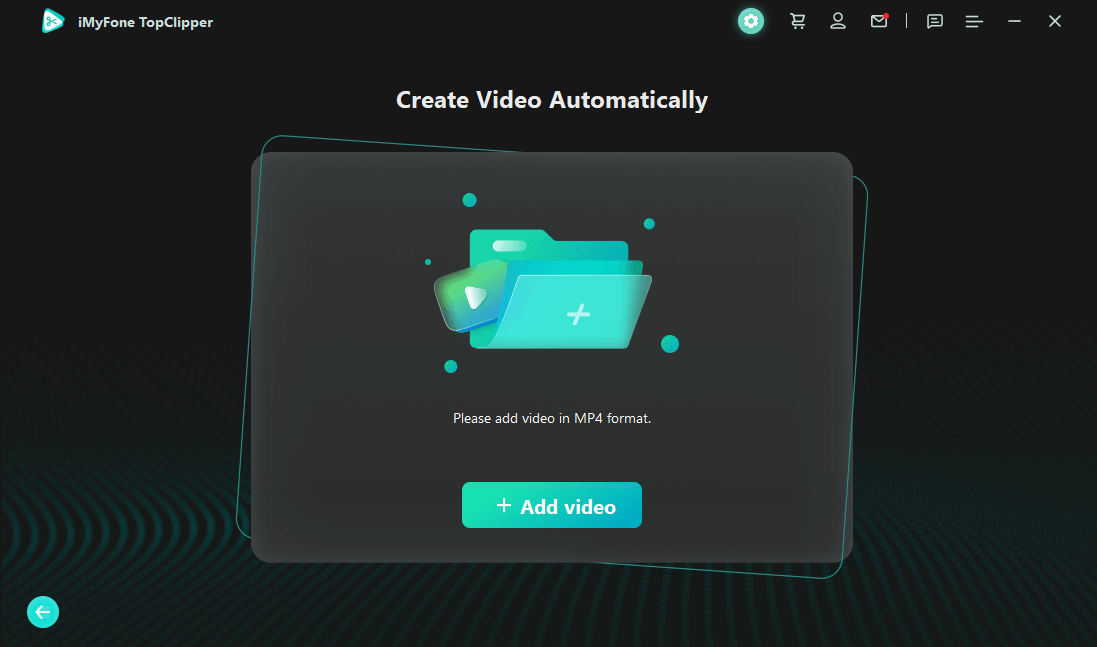 Step 3. Click "Start", and iMyFone TopClipper will create this video depending on your options.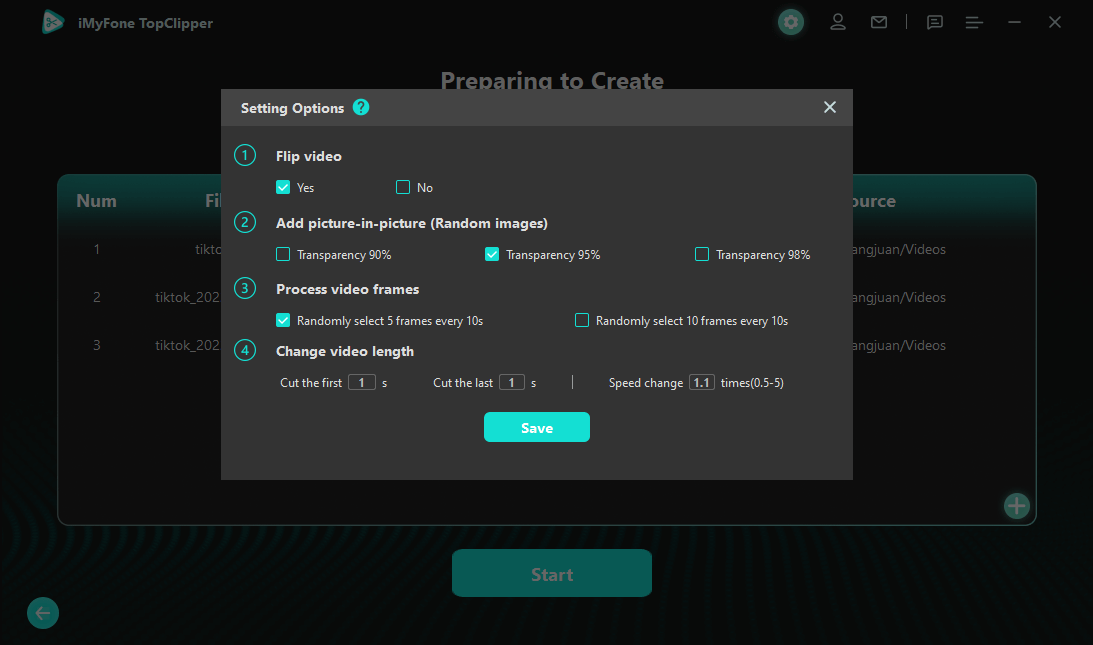 Step 4. Wait for a few moment, the original video will be well recreated. Click "Save" to save the video on your computer.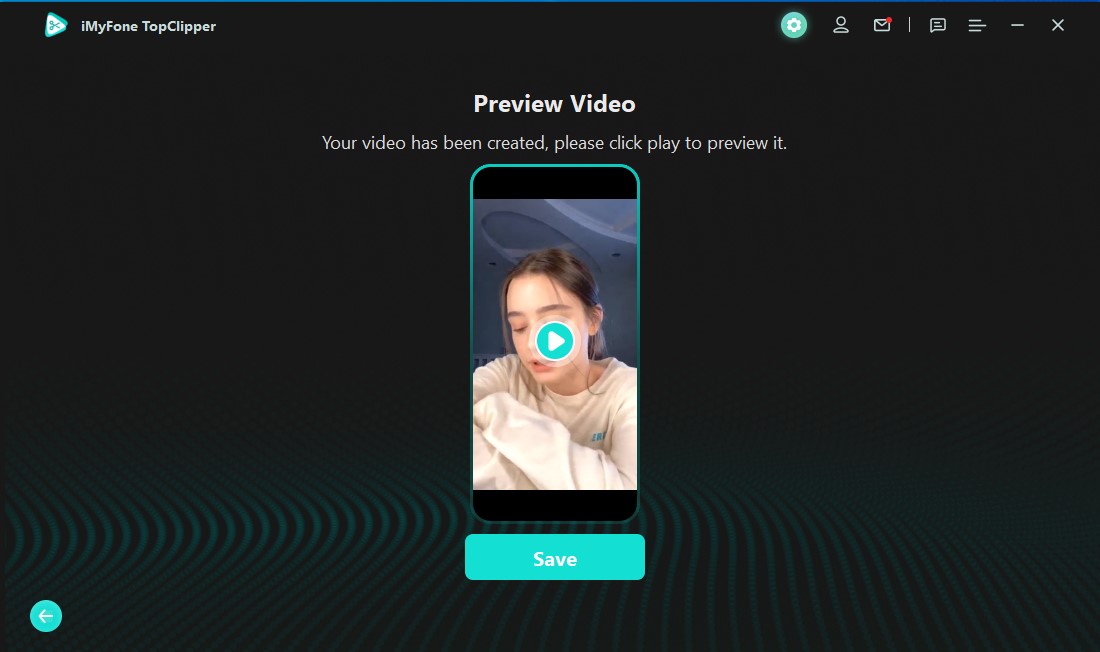 2

iMovie

iMovie Movie Maker is a great choice for Mac and Windows users who want to edit their songs on TikTok and add some decorations. It enjoys lots of audio tools and excellent movie templates. Let's move on to see its detailed using steps!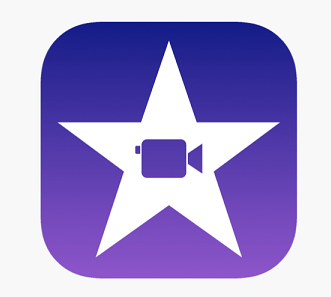 Step 1. Download and launch iMovie on your PC, and press the "Import Media" button to access your computer's files. Then, put them into your program.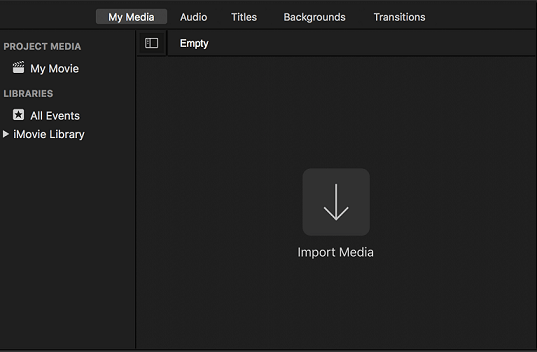 Step 2. Click on the "Audio" option on the top menu. You can upload music from your computer by clicking the "Import Media" button again, or just import the songs from iTunes.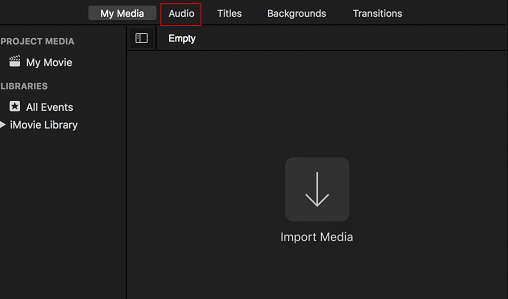 Step 3. Now you can edit your songs by dragging musical files into the program.

It can't remove the TikTok watermark, and just allow two video tracks.
3

PowerDirector 365

PowerDirector 365 is an amazing multi-platform video-editing application. It includes thousands of background music and creative sound effects, and the powerful functions lie in that its editing tools and effects are all powered by AI. Let dive deeper to check the detailed steps!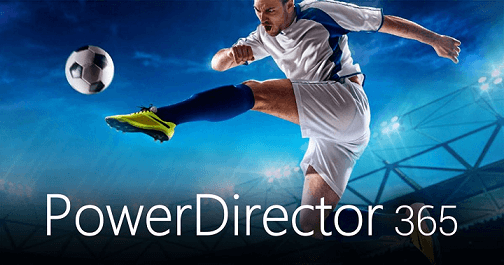 Step 1. Download and launch PowerDirector 365, then upload the source videos or songs to the application.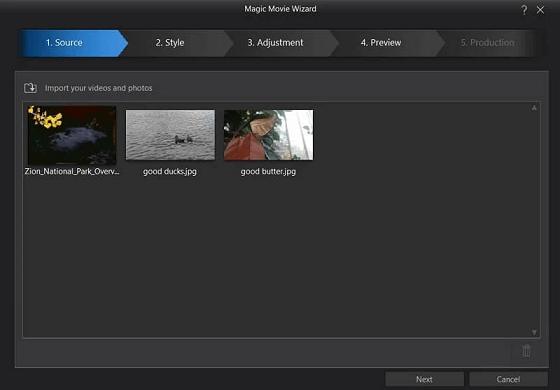 Step 2. Select your favorite style by clicking the "Style" option. Then, install the style by double-clicking on the file you choose.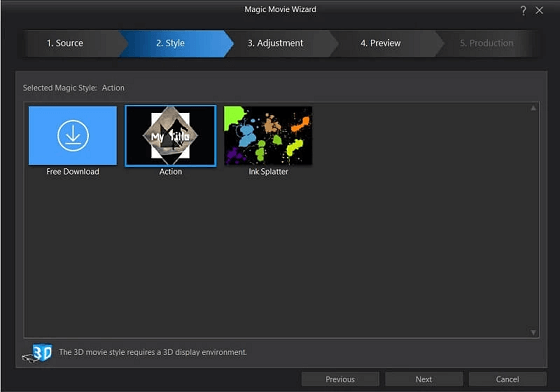 Step 3. Tap on the "Adjustment" lab to edit your songs on video and adjust the length of the final video.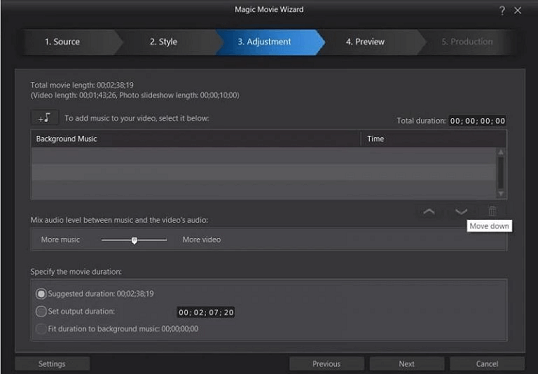 Step 4. After adjustment, go to the "Preview" lab to put your source together according to the settings and style you choose. It may take a few minutes!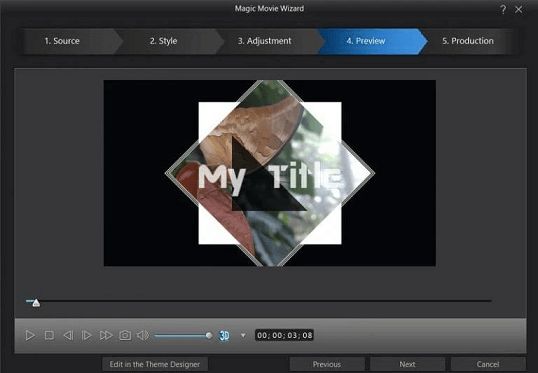 Step 5. Once done, your songs have been edited successfully!
The tutorial steps can be confusing.
Bonus Tips: How to Edit Awesome Songs on TikTok?
Tips 1

Make Your Audio Follow the Beat of Video

Just adding a popular song to your video is not enough, you also need to think about a way to make your songs suit your video better. For example, if your video features many transition parts, you can drag the song's rhythm to better fit the video effects.
Tips 2

Add Perfect Voice-over

If the videos you created are related to story-telling or some introduction, then adding a perfect voice-over will make you stand out among other similar videos. The perfect voice-over may include humor accents, up-to-date buzzwords mixing with contents, and so on.
Tips 3

Choose the High-quality Audio Files

Uploading high-quality audio files play an important role in your video-creating process, as these kinds of audio files can bring a fluent and clear voice to your video. It can be 24-bit, 32-bit, all the way up to 192kHz sample rate, and even higher.
Conclusion
Editing perfect songs in your TikTok videos can definitely make your videos go rivals among others. If you are looking for an easy way to recreate all the trending videos and help you edit songs on TikTok, then we highly recommend iMyFone TopClipper. Its user-friendly interface and simple instructions allow you to edit songs on TikTok with just a few clicks. Just download it and give it a try!