How to Download Facebook Reels Videos Online with TopClipper
Category: Videos Maker
6 mins read
Are you someone who loves watching and sharing Facebook Reels videos? Do you wish you could save them for later so you can enjoy them over and over again? If so, this guide is just what you need. We'll show you how to easily download Facebook Reels videos online using iMyFone TopClipper, the best Facebook Reels video downloader available.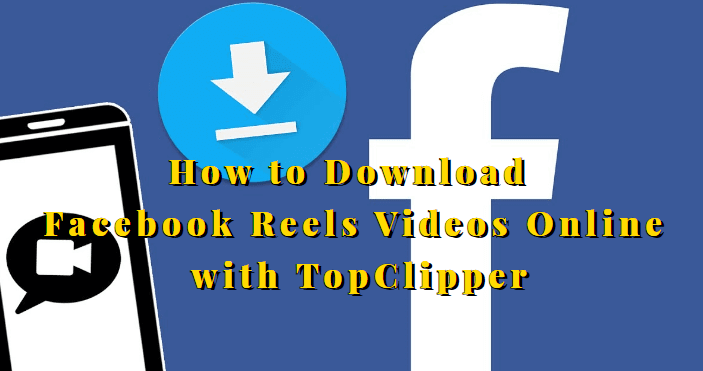 Whether you're a fan of watching and sharing these fun, short videos or you just want a way to save them for later, this guide has you covered. So read on to learn more about how to use TopClipper to download your favorite Facebook Reels videos and start enjoying them anytime, anywhere.
How to download Facebook reels video online
Facebook Reels is a great way to share short-form videos with friends and family. With Facebook Reels, you can record 15-second clips of yourself or your friends goofing around, playing music, dancing, and more.
And if you've registered something that you want to save for later viewing or sharing with others, you can easily download your video or someone else's with the help of two online tools – FBDownloader.app and fbreels.
FBDownloader.app
---
FBDownloader. the app is an online tool that makes it easy to download any Facebook reel video in just a few steps. You must copy the URL of the video you want to download, paste it into the FBDownloader search bar and click "Download".
Then the tool will process your request, allowing you to save the video as an MP4 file on your computer or mobile device. The entire process is straightforward – plus, it's free!
Here are the simple steps for download Facebook reels online using FBDownloader.app: 
First, open the video link on your web browser and copy its URL. Then head over to FBDownloader. App's website and paste this link into their 'Enter Video Link' field at the top of the page.
Once you hit 'Download', you will be taken to a page where you can select what kind of file format and quality you want your video downloaded in (e.g., MP4 HD). After selecting your desired file type, click 'Download Now' and wait until the download reels videos are complete before opening up your new video! 
Freels
---
Alternatively, fbreels is also an online tool for downloading Facebook reel videos. To use this service, simply go to their website (fbreels.net) and paste in the URL of the reels video you would like to download. Next, click "Download Video" and wait for it to be processed before saving it in MP4 format on your device. Also, fbreels have the same process of downloading reels. 
Both the FBDownloader app and fbreels are fast, easy-to-use services that make downloading Facebook reels videos a breeze!
Whether it's a funny clip from a friend's account or something special from your page, these two tools make saving those memories quick and hassle-free!
How to download Facebook reels video with TopClipper
Downloading videos from Facebook Reels is a great way to save some of your favorite clips and access them anytime. With iMyFone TopClipper, it's easy to download high-definition (HD) videos with no watermark completely free of charge. Here's a step-by-step guide on how to do it:
Step 1:

Install the TopClipper App 

First, you'll need to install the TopClipper app on your iOS or Android device. Once you've downloaded and installed the app, launch it and create an account. Registering your name, email address, and other personal details takes just a few minutes. After that, you'll be all setup and ready to go.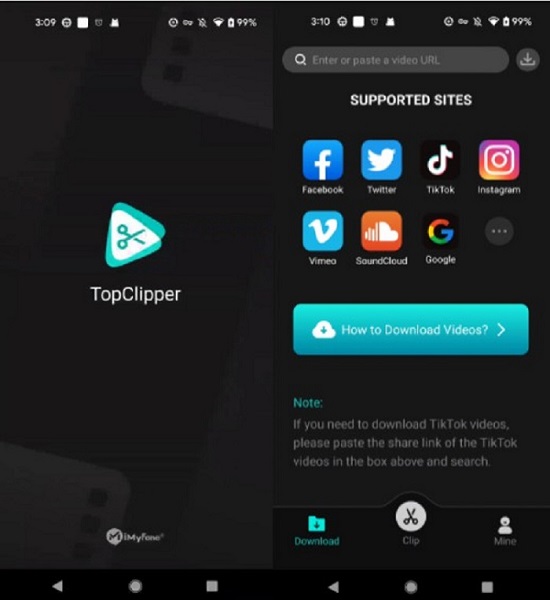 Step 2:

Copy the Video URL 

Now that you've installed the app navigate to Facebook Reels on either the website or mobile app. Find a video clip you want to download and copy its URL link from the share button. 
Step 3:

Paste the Link in TopClipper

Once you have copied the link from Facebook Reels, paste it into TopClipper's search field. You can also paste a link directly from Instagram or YouTube if needed.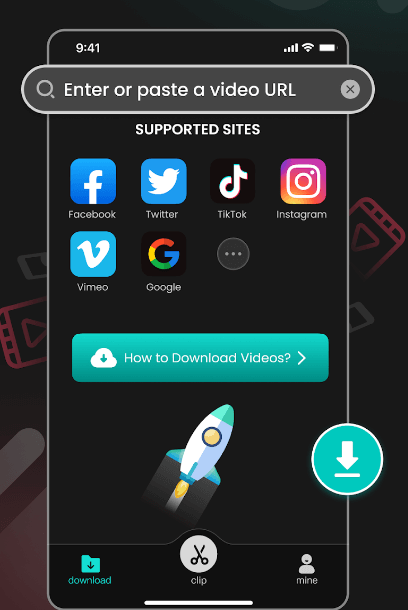 1 What is Facebook Reels?
---
Facebook Reels is a short-form video platform from Facebook that allows users to create and share 15-second multi-clip videos with effects, audio, and creative tools. With Reels, users can discover new creators and styles of videos through an algorithmically generated feed. They can also explore specific topics or hashtag challenges to see content from the people they follow and others worldwide. Facebook plans to leverage its existing relationships with influencers by allowing paid partnerships shortly, allowing them to monetize their content on the platform.
2 How to download a reel video from Facebook?
---
You can easily download a reel video from Facebook by using the TopClipper app. This free app allows you to directly save any Facebook reel videos onto your device in minutes. 
Open the application, locate and select the desired video, and tap "Download", You will have your favourite video downloaded for offline viewing within seconds. You can also arrange for a customized editing option on the same platform. The edited versions can then be easily shared on multiple social media platforms!
3 How to download Facebook Reels videos on PC and mobile?
---
You can download Facebook Reels videos to any device you have, whether it be PC or mobile. The easiest way is to use the Topclipper app. It allows you to quickly grab a video from Facebook Reels with just a few simple steps.
First, open the Topclipper app and click on "Download Video". You will then be prompted to sign in with your Facebook account so that the app can access your profile information. Once granted permission, you'll then be taken back to Topclipper which will display all of your videos from the current session. Then select the video that you want to download and click on "Download" at the bottom right corner of the screen. After this step has been completed, your video will automatically start downloading in its original format and save reels videos - no need for conversions!
4 Do I have to pay to download Fb Reels videos?
---
No, you do not have to pay to download videos from Fb Reels. However, some limitations exist on what content you can access and download from the platform. Some content is only available for a limited time or is reserved for account holders who pay an additional subscription fee. Additionally, other creators may place restrictions on their content to protect their work. To find out more, read the service terms before downloading any Fb Reels content.
4 Where are video Reels saved when downloaded?
---
When you download a Reel from Facebook, it is saved directly onto your device. This can be done by accessing the Reel on the Facebook app and selecting "Download" from the menu options. The video will then be saved to your camera roll or gallery, depending on your device's operating system. For Android devices, the video will save to "My Files > Download".
Suppose you have downloaded the TopClipper app, which allows users to easily record and download Facebook Reels videos with one tap after recording a reel in-app. In that case, you can access/download it using their media player, which serves as storage space for all recordings made within their application.
Conclusion
In conclusion, Facebook Reels are a fantastic way to capture and share your special moments with loved ones. With the ability to download these videos, you can keep them forever and revisit them anytime you want. Whether you use the Facebook app or software like iMyFone TopClipper, downloading Facebook Reels is quick, easy, and hassle-free.
So why not give it a try? Share your memories with those you care about and treasure them for years to come. Not only will you be able to relive those special moments, but you'll also have a permanent record of them that you can share with others. So give Facebook Reels a try and start preserving your memories today!
Happy Downloading!