[2023] Top 8 Facebook Video Downloaders for PC
Category: Videos Maker
4 mins read
Nowadays, downloading videos from Facebook is becoming more and more popular. People find it convenient to save their favourite facebook videos on their laptops or PCs so that they can watch them later without worrying about any buffering issues.
But downloading Facebook videos for PC can be tricky and time-consuming if you don't have a suitable Facebook video downloader.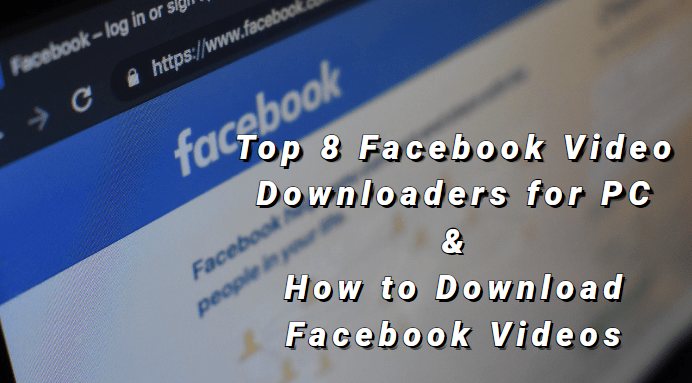 So to make things easier, we've put together a comprehensive guide on how to use facebook video downloaders for pc and selected our top 10 Free Facebook video downloader recommendations.
Read on to learn more about Facebook video downloaders for pc and to find out which Facebook video downloader is best suited for you.
How to Download Facebook Video in Simple 3 Steps 
Downloading videos from Facebook is easier than you think. Whether you want to save a funny video, the latest viral meme, or just something educational, you can easily do so with a few simple steps. Here's how to get started downloading Facebook videos in three easy steps with TopClipper.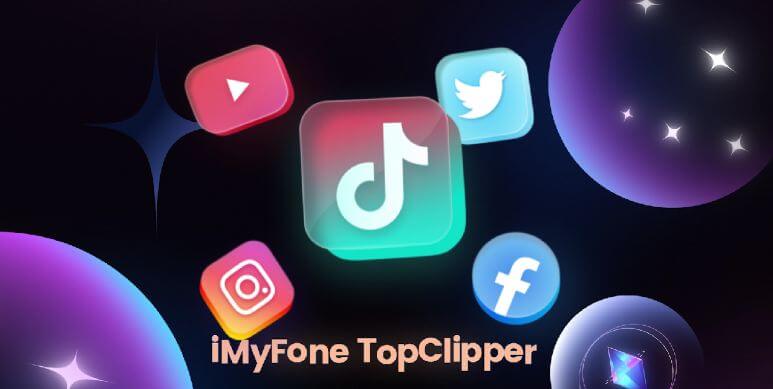 Step 1.

Find the Video 

The first step to downloading a Facebook video is finding the one you want to save . First, open your Facebook page and find the video you want to save.

You can scroll through your feed, search for it using keywords and phrases, or select one of your friend's posts that include the video. Once you find the desired video, click on it and wait for it to play. 
Step 2.

Copy the Video Link and Paste it into TopClipper 

Once you have clicked on the video and it has begun playing, press the "Share" button on your screen's bottom right. This will bring up several options for sharing, including "Copy Link", which we're looking for here. Click on "Copy Link", which will copy the link into your virtual clipboard, ready for pasting elsewhere.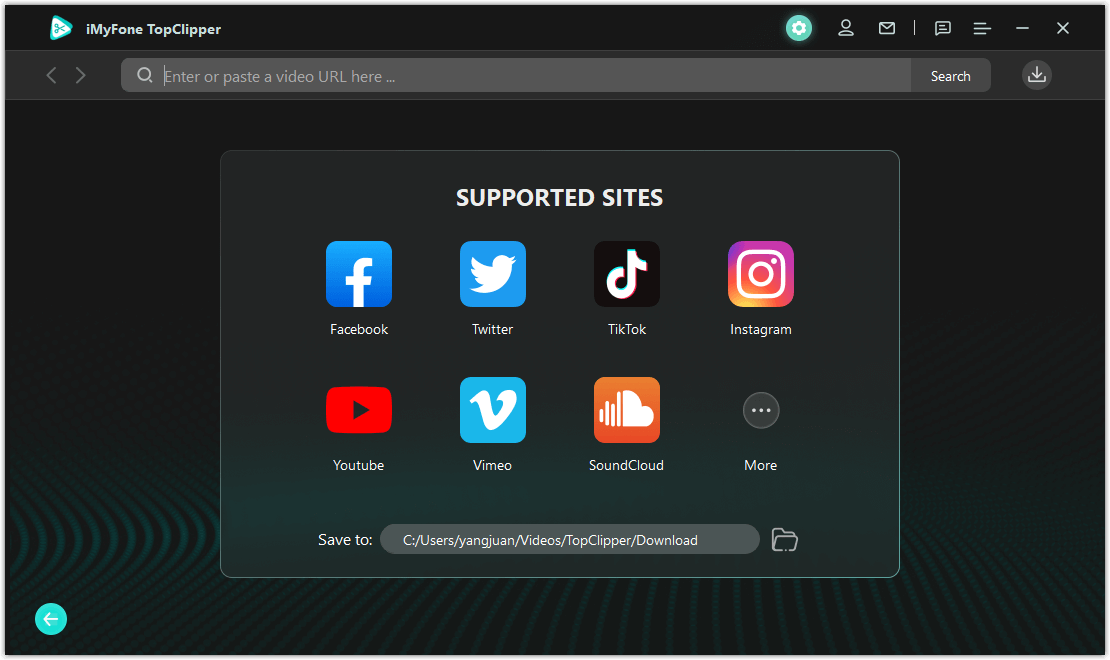 Step 3.

Download Your Video 

Once parsing is complete, you can preview your video to check the effect. If you're satisfied with this video, then click Save Video. You can also click Start Creating to make a new original video.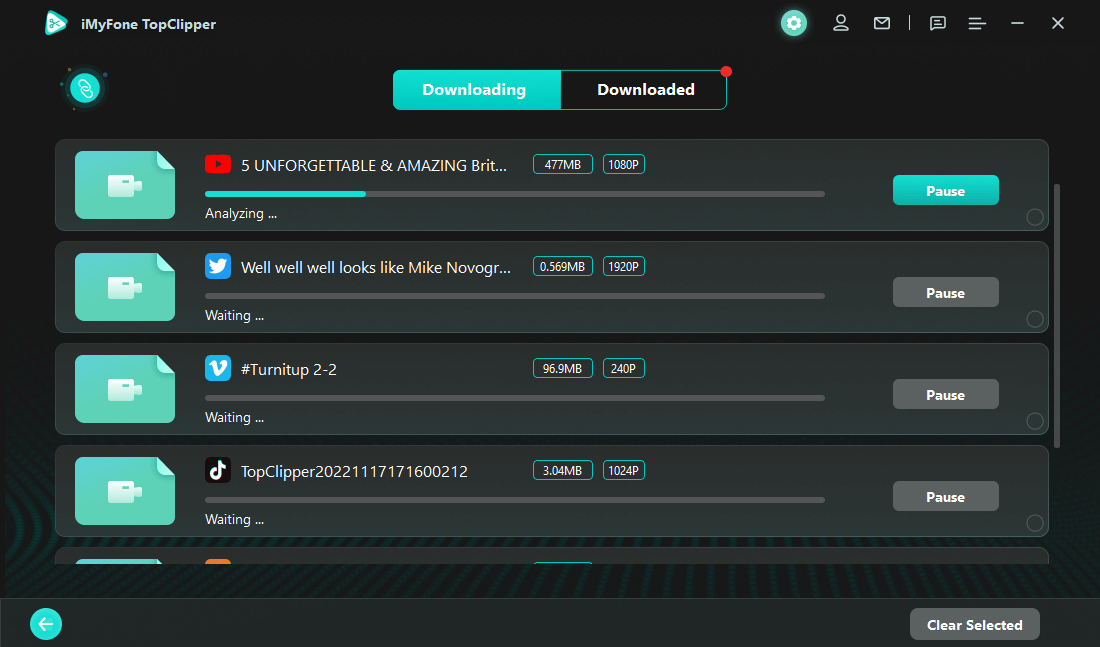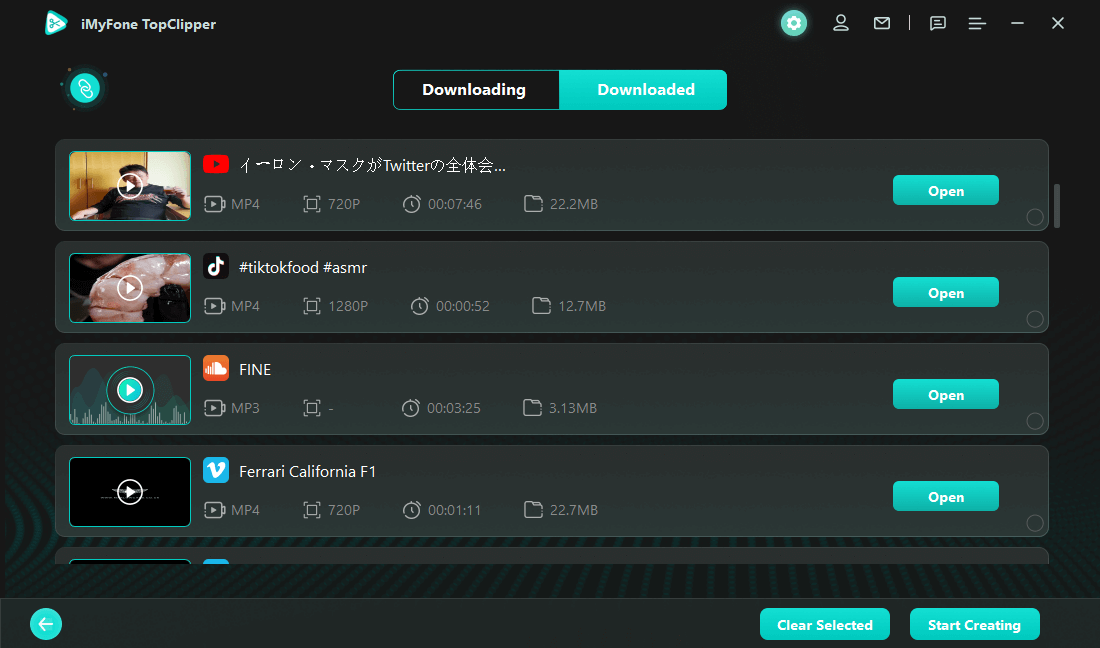 The website should take care of everything else by providing various download options such as MP4 HD (High-Definition) or MP4 SD (Standard-Definition). Choose whichever option suits your needs best before clicking "Download" once again to download video your selected video from Facebook onto your device!  
With TopClipper, anyone should be able to quickly and easily download videos from facebook without any hassle!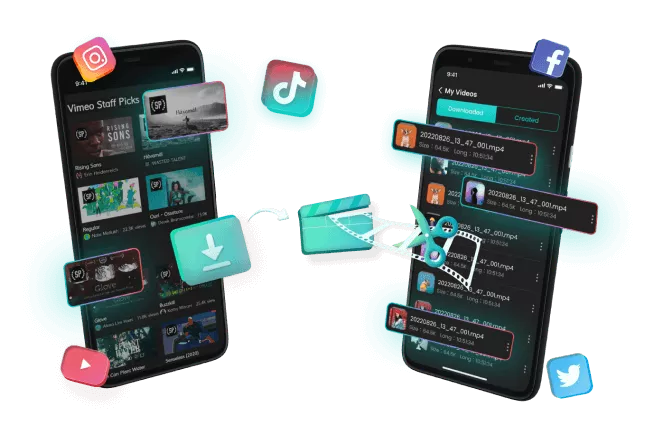 TopClipper Key Features:
Download Social Videos from Any Website without Watermark
Automatically Crop Brand-New Videos with Ease
Extract & Save Audio Freely
Top 8 Facebook Video Downloader for PC 
Video sharing has become one of the most popular ways to communicate with friends, family and even strangers. With platforms like YouTube, TikTok and Facebook being so widely used, people have endless options for sharing their messages quickly and easily.
However, downloading these videos can be difficult without the right tools. Luckily, plenty of great Facebook video downloaders for PC out there make it easy to get the videos you need with just a few clicks. Here are the top 10 Facebook video downloaders for PC that you should know about. 
1

TopClipper

TopClipper is a powerful online FB video downloader that makes it easy to grab any video from your Facebook profile or page and save it on your computer in just a few clicks.

It supports multiple formats like MP4 and AVI, as well as various resolutions, including 4K and Full HD. Plus, you can choose what part of the video clip you want to keep by setting specific start and end times.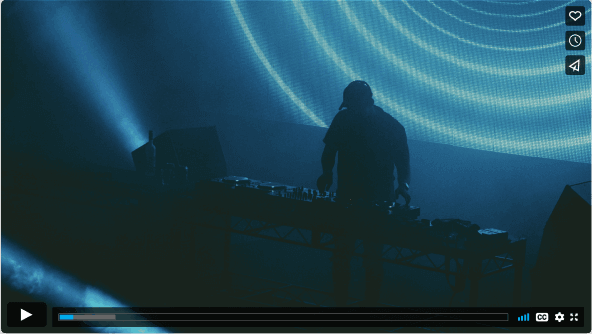 ---
10% OFF Coupon Code: TC10OFF
---
2

Getfvid

If you're looking for an easy-to-use tool that doesn't require too much technical knowledge, then Getfvid is perfect. This platform is extremely user-friendly, so no matter your tech-savvy level, you'll be able to quickly figure it out.
All you need to do is copy and paste the URL from Facebook into the text box provided, select your preferred format and click 'Download'! 
---
3

Inflact Facebook Downloader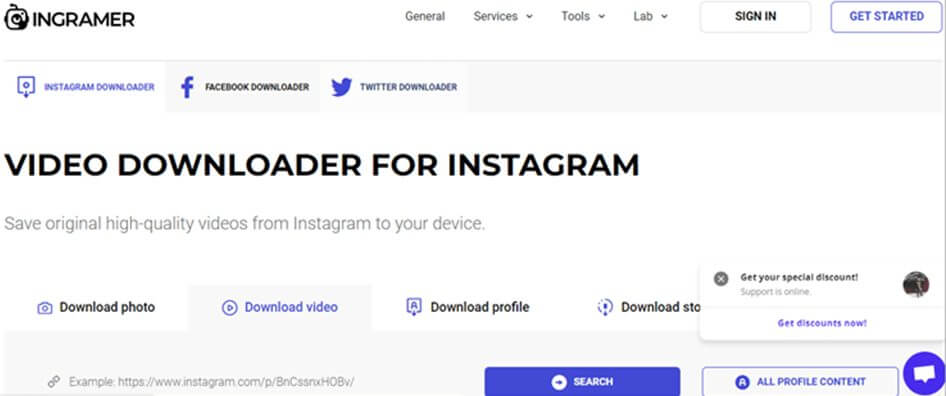 For those seeking a more advanced solution than Getfvid, Infalct Facebook Downloader provides some extra features without making it too complex for users with limited tech knowledge.
In addition to supporting common file formats like MP4 and AVI, this tool allows users to set specific resolution settings ranging from low quality up to 8K Ultra HD! 
---
4

Fdown.net

Fdown is another great option for downloading videos from Facebook on your computer or laptop. This program supports multiple file formats and offers users additional features such as batch downloads (multiple downloads at once) and custom filenames, which are incredibly useful if you want to give your videos a personal touch! 
---
5

Savefrom.net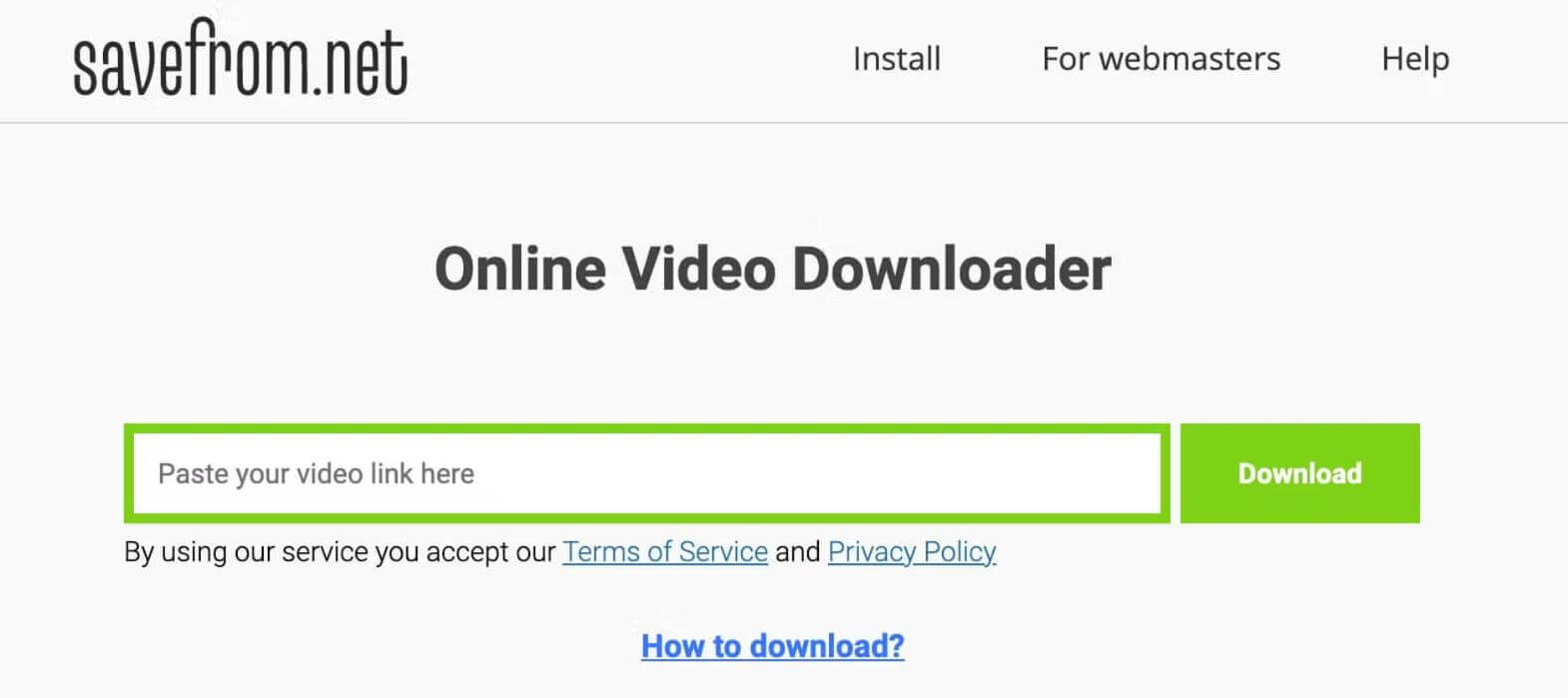 Last but not least, we have Savefrom, which stands out among other Facebook Video Downloaders thanks to its straightforward interface, compatibility with almost all browsers and mobile devices, and high-speed downloads with no limitations on file types or sizes (up to 5GB).
Additionally, this platform allows users access to audio files separately to save soundtracks without having the full videos!
---
6

Downvideo.net

Downvideo.net is another user-friendly website offering high-speed downloads from multiple social media sites, including YouTube and Instagram, and Facebook.
This site also allows users to customize their downloads with options such as file quality and format (720p/1080p MP4). If a user needs help while downloading, they can access an FAQ section and live customer support service through WhatsApp, Skype, etc., making getting issues resolved quickly and easily. 
---
7

SmallSeoTools Facebook Video Downloader 
SmallSeoTools offers a free online tool that allows users to download their favourite videos from Facebook quickly and conveniently onto their computers without needing additional software or plugins installed first.
The tool has several features, including auto-detect mode, which helps automatically identify URL formats or specific social media sites where files are stored so that users don't have to manually enter them into the system every time they want to download something new; this makes it much easier for those who regularly share content via multiple platforms!
Additionally, this tool supports all popular video-sharing sites such as YouTube, Vimeo, DailyMotion, etc., making it a convenient resource for anyone looking to quickly download content across multiple platforms efficiently and conveniently in one go! 
---
8

FBDown
FBDown offers an easy way for users to quickly download any public Facebook page video within three easy steps: Copy & Paste the URL > Select Format > Download!
It supports various formats, including Mp4 & HD versions, so users have more control over how they view their downloaded content afterwards!
Plus, FBDown offers high-speed downloads and allows users to access their library anytime – meaning no more searching through hundreds/thousands of files trying to find something specific again! 
Why Topclipper Is the Best Facebook Video Downloader 
iMyFone TopClipper is the leading Facebook Video Downloader on the market, providing users with a comprehensive suite of tools to download videos quickly and easily.
Users can find, customize, extract and save audio and video clips with its intuitive interface without hassle. Here are five reasons why Topclipper is the best solution for downloading Facebook Videos. 
1. Quick Search:
Topclipper makes it easy to find videos by quickly searching through profile pages, groups, pages, and events.
Rather than manually scrolling through endless content, users can promptly pinpoint relevant videos with only a few clicks of their mouse or taps of their fingers. This saves valuable time and effort in finding that perfect clip for personal use or sharing with others.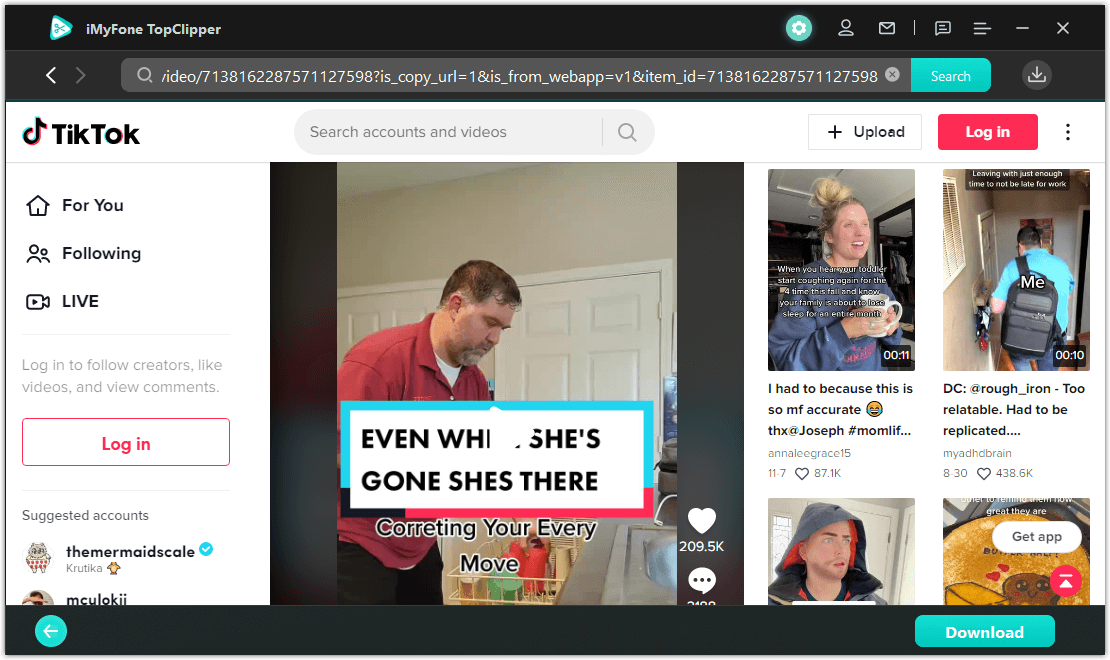 ---
2. Customize: 
Users can customize their downloads according to their preferences directly from the search results page. Whether they want to download a long version of an original clip or just a short snippet, Topclipper enables them to find the exact segment they need in less time than ever. 
---
3. Automatically Crop Brand-New Videos: 
To further streamline the process for users, Topclipper automatically crops brand-new videos into manageable segments so they can be downloaded immediately without having to crop each clip manually each clip.
This feature eliminates extra steps in the download process while allowing users full control over which parts of each video they choose to focus on or leave out entirely.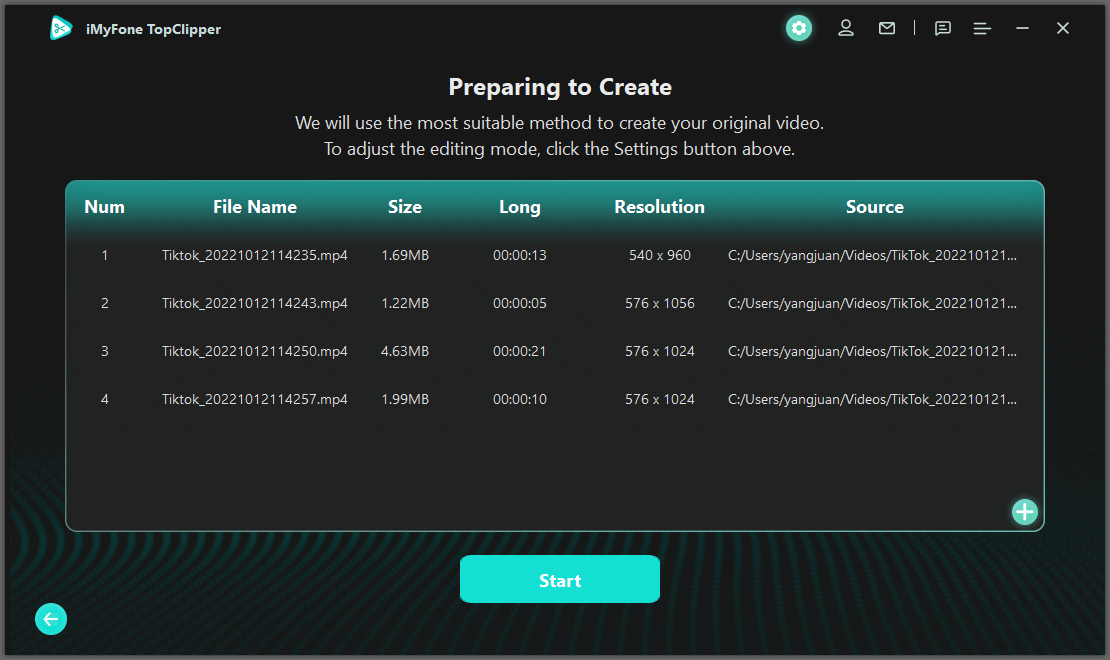 ---
4. Save Video: 
Once users have selected the perfect video segment from one of their searches or customizations, they can save it immediately to their device in an easily accessible location for future use or sharing with other members of their network or group chats.
Additionally, all saved files come with HD resolution so that even small details are crystal clear when playing back later on whatever medium is desired (mobile device, laptop computer etc.).  
---
5. Extract & Save Audio Freely: 
Last but not least importantly, TopClipper makes extracting and saving audio as simple as possible by giving users total freedom in how they choose to do this task regardless of what sort of audio file format they prefer—MP3s included!
So even if they've only got a few seconds worth of music or voiceover clips to work with at the outset, no problem; All that's needed is just one click on Topclipper's "extract & save audio" button before being able to share those snippets far and wide online or off-line as well!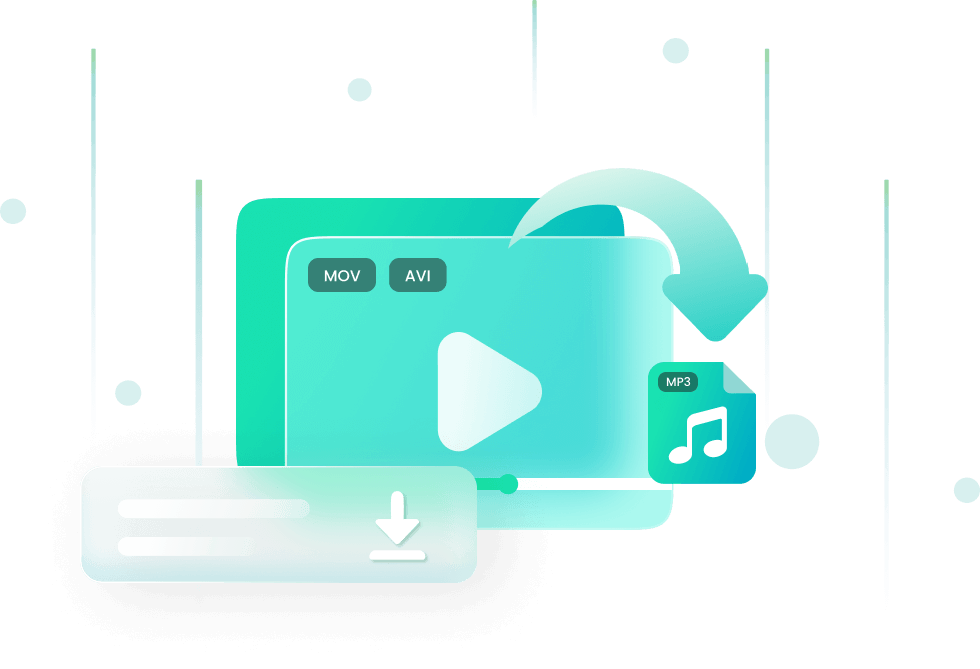 Conclusion
The bottom line is that there are a variety of ways that you can download Facebook videos for your PC. The best approach depends on your specific needs and preferences.
We hope this guide has helped provide you with information about the top 10 Facebook video downloaders. Remember, if you need assistance downloading or converting videos, iMyFone TopClipper is always here to help.